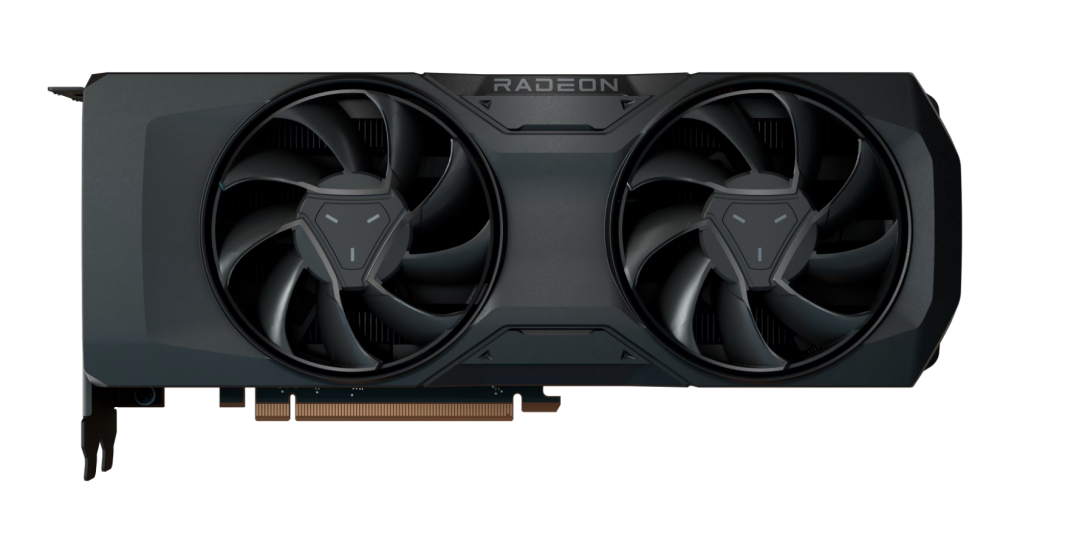 AMD has officially unveiled its latest gaming graphics cards, the Radeon RX 7700 XT and RX 7800 XT, at Gamescom 2023. These GPUs are set to bridge the gap between the 7600 XT and the 7900 XTX, offering gamers an exciting new option in the mid-range segment.
Specs & Performance:
AMD Radeon RX 7800 XT
Model: AMD Radeon RX 7800 XT
Compute Units: 60
GDDR6 Memory: 16GB
Game Clock: 2124 MHz
Boost Clock: Up to 2430 MHz
Memory Interfaces: 256-bit
Infinity Cache: 64 MB (2nd generation)
Total Board Power (TBP): 263W
Price (USD SEP): $499
AMD Radeon RX 7700 XT
Model: AMD Radeon RX 7700 XT
Compute Units: 54
GDDR6 Memory: 12GB
Game Clock: 2171 MHz
Boost Clock: Up to 2544 MHz
Memory Interfaces: 192-bit
Infinity Cache: 48 MB (2nd generation)
Total Board Power (TBP): 245W
Price (USD SEP): $449
These specifications provide a comprehensive overview of the capabilities and features of AMD's latest Radeon RX 7800 XT and RX 7700 XT GPUs. With their impressive memory, clock speeds, and compute units, both GPUs are set to offer gamers and professionals a powerful performance experience.
Architecture and Performance: Both GPUs are built on the RDNA 3 architecture, similar to the high-end 7900 XTX. They promise to deliver immersive 1440p gameplay at 60+ FPS, a bold claim that has caught the attention of many.
Memory: The 7700 XT comes with 12GB of high-speed GDDR6 VRAM, while the 7800 XT boasts a whopping 16GB. This gives them a 50% edge in memory bandwidth over their competitors.
Software Features: AMD has incorporated several software features to enhance the performance of these GPUs. One of the highlights is the third generation of AMD FidelityFX Super Resolution, an upscaling tech that provides high-resolution imagery while ensuring games maintain a high frame rate. This technology is expected to offer a significant performance boost, especially in supported titles like Cyberpunk 2077 and the upcoming Black Myth: Wukong.
Display and Streaming: The GPUs also feature the AMD Radiance Display Engine, which ensures higher resolution on DisplayPort 2.1 and HDMI 2.1-based monitors. Additionally, they come with improved encoders for enhanced streaming quality.
Price & Release Date:
Launch Date: Gamers won't have to wait long as these GPUs are set to launch on September 6 2023.
Pricing: The Radeon RX 7700 XT is priced at $449, while the RX 7800 XT will retail for $499.
Comparisons and Value Proposition:
Performance: AMD emphasizes that these new GPUs offer 20% more performance per dollar on average compared to their Nvidia counterparts. In a presentation at Gamescom, AMD showcased the RX 7800 XT outperforming the Nvidia GeForce RTX 4070 by 23% in certain titles.
Power Consumption: However, it's worth noting that these GPUs have a higher power appetite. The 7700 XT requires 245W of total board power, and the 7800 XT needs 263W. In comparison, Nvidia's RTX 4060 TI and RTX 4070 require 115W and 200W, respectively.
Conclusion:
AMD's Radeon RX 7700 XT and RX 7800 XT are shaping up to be strong contenders in the mid range GPU market. With impressive specs, competitive pricing, and a slew of software features, they are poised to offer gamers a fantastic bang for their buck. As the release date approaches, the gaming community eagerly awaits to see if these GPUs live up to the hype.