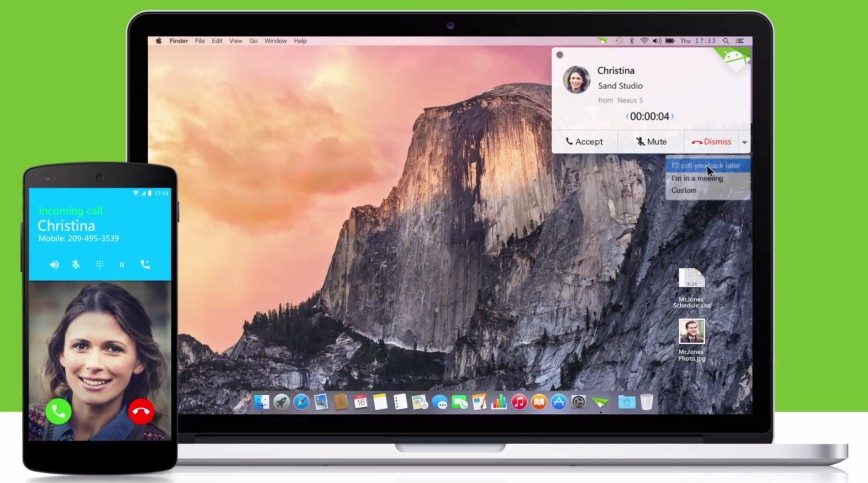 If you are an Android user, then you must know about AirDroid, one of the best Android file sharing app and have been using it, if not then sure you know or familiar with the basic facts about AirDroid apps and what it does. AirDroid apps connect a wireless bridge between your PC and Android device for the exchange of files and manage your desktop/device using desktop clients or the web.
Lately, it is all checked with security usage. The best thing about AirDroid is you don't have to carry extra wires or anything, and you can share files from one device to another wirelessly. The process is very simple, and even your nanny can transfer things from PC to Android device or Android to PC.
10 Best Airdroid / Pushbullet Alternatives App
However, if you don't like AirDroid app for any reason, there are multiple apps available on Google PlayStore that will help you do so. In this article, we have tried to find out some of the best AirDroid alternatives or similar apps that will help you share files wirelessly between Android and PC.

Pushbullet is a great file transfer app if you check out for your Android's notifications on your PC or used AirDroid for sending texts. It has the ability to mirror notifications and lets you transfer files between more than two-three devices. It has other identical features such as the end to end encryption and universal clipboard, and it is highly secured app. So if are someone of security conscious then this app is the one for you.
Download: (Android, iOS, Chrome, Firefox, Safari, Opera, Windows) 
AirMore (File Transfer)

AirMore is a very similar app like AirDroid though it doesn't include all the features of AirDroid. But nothing to worry as it comes with all the essential features of AirDroid such as transferring files from your PC to your Android smartphones or vice versa. This app synchronizes all your messages, contacts, and apps and it also plays media on your device. It comes with another interesting feature which lets you mirror with your PC and Android device due to its "Reflector" feature in it. The app enables you to send messages from your computer and also mirrors all your notifications. If you are an iOS user and were always looking for using AirDroid then now you can use it as now it is available for the iOS device.
Vysor (Android Control on PC)

This holds a good AirDroid or AirMirror feature. Since it has a wireless characteristic the mirror quality depends mostly on the strength of the WIFI connectivity. Vysor lets you mirror your Android's device screen to your computer, and you can even control, mirrored interface using a mouse, keyboard on your MAC book or PC. It is available for free except if you want to buy the pro version of this which comes with a wireless mode facility, better quality mirror, drag and drop option, full-screen file support and much more.
Xender  (Most Popular File Sharing App)

You have come across these traditional AirDroid alternatives that are best known for file sharing. With this, you can share files to your smart device from your PC. It is a great file sharing app available on various platforms. Its web app makes it a great alternative to AirDroid. The web app feature enables users to drag and drop files to their smart phones/iPad from their Windows PC or MAC book, and it can be used any platform. This app comes with no ads and is free. You can transfer as many files as you want with any size. It consumes no bandwidth and transfer process of files is quick.
Download: (Android, iOS, The Web)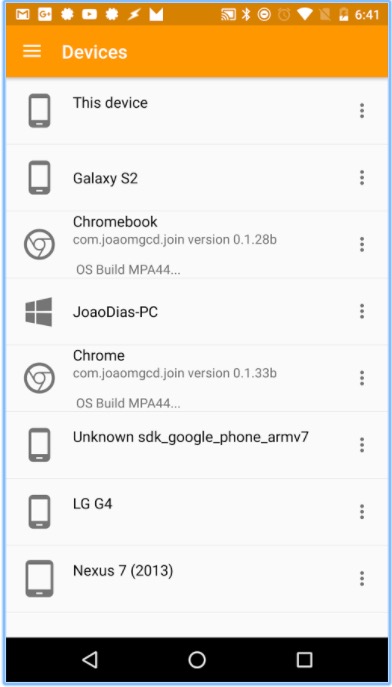 In the past couple of months, Join has achieved a lot of popularity as an alternative to Pushbullet thus making a worthy alternative of AirDroid. It lets you share links, locations, and files to multiple devices. You can use this app to send messages from your computer and also reflects notifications and messages. If you are very much into taking, then you will love the "Tasker Integration" of this app. It is paid app with a free 30-day trial option, though the Chrome extension is available for free of cost.
Download: (Android, Windows, Chrome, T Web) 
This AirDroid offers a screen recorder along with other necessary tools that AirDroid offers with it; the only difference is it records with an AirDroid watermark on all videos. AZ screen recorder is a better app for this purpose which specially built for the need of screen recording. This app will leave no watermark and works on the non-rooted device with no time limit, and the features are free. There are options added for setting video resolution, screen orientation, bit rate, customized timer and much more though the Pro version of this app holds few more features such as a front camera overlay, countdown timer, etc. You can also trim videos on the Pro version.
Download: (Android)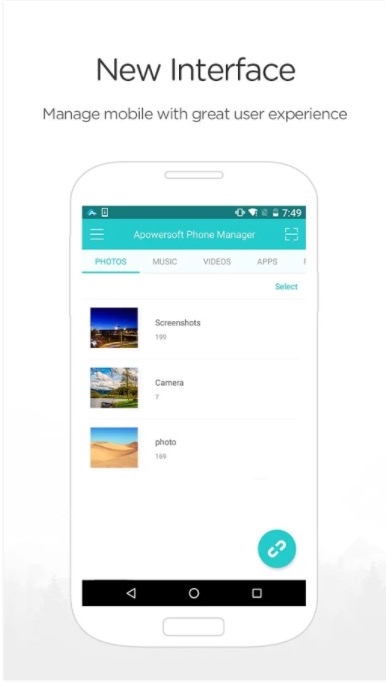 It is another amazing alternative to AirDroid and can transfer multimedia files such as music videos, audios, picture and much more. It has multiple connection facilities and works smoothly on both Android and Apple gadgets. It has a cool feature of restoring mobile data and enables phone backup system. It can transfer messages and contacts and as well holds more format options. With this app, you can screenshot of your mobile and can directly project them to your computer.
Download: (Android)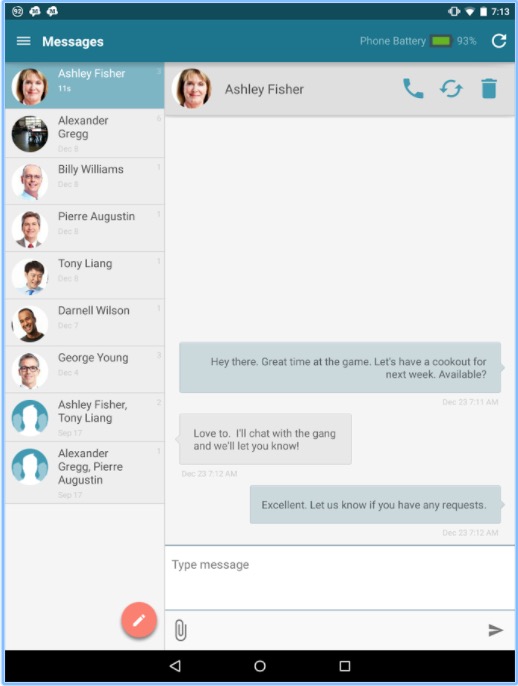 When it comes to transferring files and videos between your PC and phone over the wireless connection, then this is a fresh alternative to AirDroid. This app enables phone battery alerts, directly transfer of text from your PC, offers calls notification, photo editor and power option. It is free of cost and is compatible with MAC and Windows.
Download: (Android, Chrome, Web, Windows, Mac)
SuperBeam (Wi-Fi Direct Share)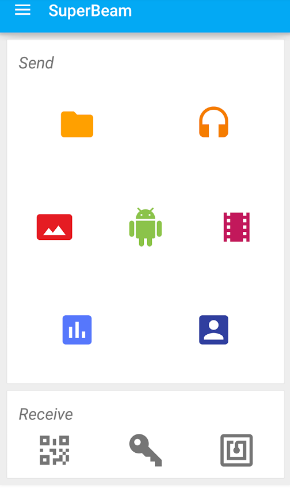 SuperBeam is another healthy AirDroid alternative which shares files through Wifi and is very much user-friendly. You can use this app for sharing videos, messages, documents and pictures and it holds the same feature for OR scanner just like AirDroid. An added feature is, it requires some exception of a firewall, and you need to download some JAVA toolkits.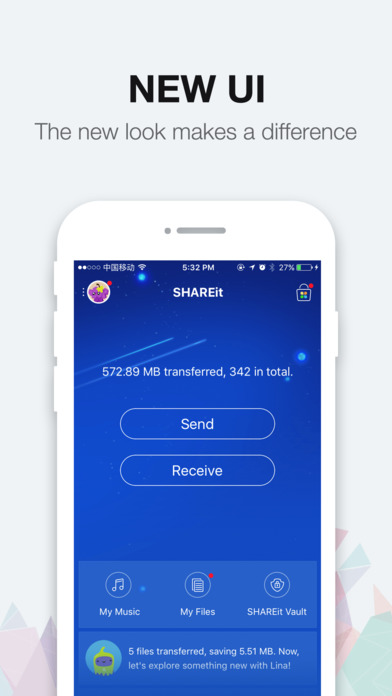 SHAREit is a very popular app that you all know even if you are not an Android user. This app can send and receive files, videos, music, photos, scanning through QR code on your PC. To use it, you just have to download this app after which you can cherish the joy of sharing files, and it is a better alternative to AirDroid with a fancy usage.
Download: (Android, iOS, Windows Phone, Windows, Mac)
These superior few best AirDroid alternatives and similar other apps are perfect for sharing file and are easy to use. Almost all of them are now available on both iOS and Android OS. Do let us know which app you are going to use to share files between your phone and PC from this list.