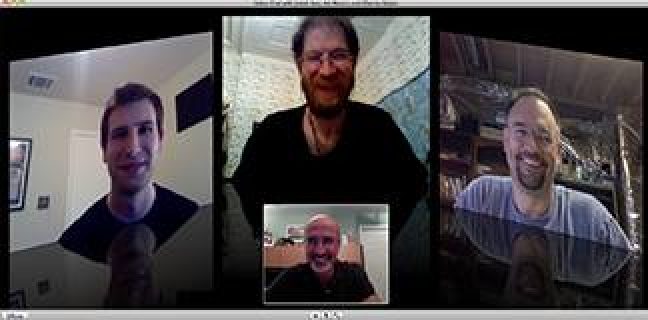 FaceTime is the famous video app which is a perfect solution to enable video calling in iPhone and packs an easy user interface and plenty of features.
The app is highly recommended for advanced video conferencing and is being used by millions of Mac users worldwide. Unfortunately, the services of FaceTime are available for Mac users only and the application doesn't work on other operating systems like Android.
Best Alternative Apps like Facetime For Android
If you have switched from iOS to Android and looking for an alternate of FaceTime then you have plenty of similar applications to choose from. Multiple Instant messaging apps that also provides video chat and voice calling facility for free can simply replace the iOS application in Android devices. Here in this article we will inform you about such application, let's have a look.
Not only for Facetime, you can also consider these as a safe alternatives to Whatsapp, which is the most used messagin app in the world.
If you are an Android user then you may find the Google Hangout app pre-installed on your device. It's a fast chat application which has an easy to use interface and allows users to have video chat with 10 people at a time. It also lets you do the normal group chatting with a hundred people at the same time. You can also send SMS to your friends through this application. Users can change the filters while doing a video chatting and choose from hundreds of emojis that are available. Google Hangouts is free to download from Play Store and is definitely one of the best alternative of FaceTime.
Glide is one of the best instant video messaging application which has an intuitive user interface and allows users to record live videos and send them to their friends in the same way as texting a message. The person you are having chat with, can also record a video and send it to you like a text message. The application is not for live video chatting, but helps you broadcast videos and express your feelings in a more effective way. The app also lets you chat with your friends faster and is compatible with Android,  iOS and Windows mobiles. You can download Glide from Play Store.
Skype is one of the oldest and still a famous platform for instant messaging and video calls. The application works on peer-to-peer technology to connect other users with you and that's how you can make free calls to anywhere in the world. The Android app of Skype has also been downloaded by millions of people and allows you to have video chat in a group with up to 10 people at a time. If you are using a computer to have a conversation with someone and want safe and secure method, then Skype is the best option for you. You can buy minutes within the app and make voice or video calls. If you don't have money on your phone and want to make a call to your friend who is not on Skype then it gives you the option to buy credits and have chat with your friend.
It is a perfect video conferencing and instant messaging client which lets you stay connected with those who matter the most to you with elegance. The application provides high quality video and audio/voice calls along with messaging for free. The app offers multi user capabilities and allows up to six people to have a conversation in a group through video chat. The app includes some special animated characters that can be used while chatting if you don't want to show yourself to someone and the app will display that character in a video chat instead of you. In case your internet connection speed goes down or signals are low, then also the application doesn't let the call get disconnected automatically.
Viber is also one of the oldest and highly popular instant messaging platform which has been downloaded by millions of users and has received great reviews for the service too. The application allows users to do messaging, make video calls and voice calls. You can also do group chatting through video calls using this application. It has a nice user interface and includes a unique social feature which provides information about the whole world to help you to stay updated. The app also packs Android Wear Help to provide support to users during the chat.
WeChat is another robust communication service for instant messaging which has become so popular in the past couple of years and till now around 800 million people has downloaded the app. The application has a huge amount of active users and provides Video chat, Voice chat and Text Messaging. Using this application you can not just stay in touch with your existing friend, but also find new friends. The application allows users to involve around 500 people in a group and have a video chat until the data pack gets finished. You can also choose from more then 500 stickers and use them while having a chat with someone to express your emotions. Two people can become friends if they shake their mobiles at the same time. The app is comptible for both iOS and Android.
It is comparatively less popular, but powerful app which has the ability to perform across various platforms. Its a free application that includes some in-built purchases. ICQ provides High Definition video calling and messaging services. The app has multi uses ability and allows users to have video chat in a group. The app lets you send SMS to your friends via the application too. You can add Facebook friends to your contact list and interact with them when they are online via this application. Interested viewers can download ICQ from Play Store.
IMO is a secure application which provides instant text messaging and video calling facilities. It is a nice solution to stay in touch with their friend and share each movement of life with them. The app boasts tons of animated stickers which can be used in the chat to express emotions more effectively. You can make free video calls and send messages if you have the number of the person in your contact list. Users can also write and draw anything and share it with their friends. You can download IMO from Play Store for free.
Zangi is a fast and light application for instant messaging and video calls that doesn't require too much memory or space to function. The application is suitable for budget phones and includes security features up to the mark. Zangi has become very popular in the past few months and one of the best part of the service is that it doesn't drop the call if your internet connection is low. It has an easy to use interface with and packs a good amount of useful features.
Tango is the oldest video communication platform for Android and provides free service for video chatting, voice call and instant messaging. It not just helps to share movements of your life and stay connected with your friends and family member, but also includes a feature that helps you to discover new friends via the application and enhance your circle. Tango is a nice alternative of FaceTime that functions very much like a social network.
The Android applications are increasing in numbers so rapidly and users may find few more applications similar to Apple Store apps in near future. As far as video telephony services are concerned, Google Exceeds from Apple in terms of quantity and quality. Hopefully the list we have provided for the alternative apps like FaceTime will help you to choose the best one for you. Feel Free to share your experience and give your valuable feedback.