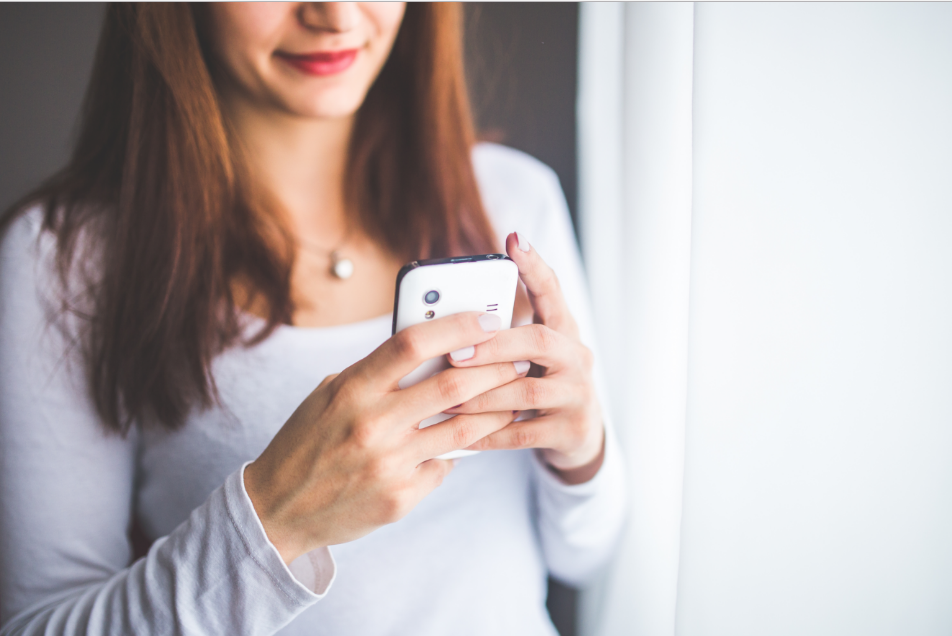 Text messaging is still one of the most popular ways to interact with others across the globe, especially when your internet is down, or you were not getting data network. You can easily communicate with anyone while doing another work like watching a video without any interruption. At times when we hesitate or don't find ourselves comfortable to call someone directly to have a word, text messages can help us to start a conversation.
10 Best Messaging and Texting Apps for Android
The new text messaging apps that are coming nowadays brag lots of features that offer incredible services and make texting much better. Here we have listed the most famous and influential text messaging apps for Android devices; let's have a look.
Chomp SMS is a great texting app for Android devices and is available for free. For desktop notifications and reply, it shows compatibility with MightyText, Pushbullet, and Yappy. You can choose from 1600+ emojis that look similar to the emojis found on Twitter, Android, iOS and Emoji One. The app is customizable and allows users to change LED colors, notification icons, vibrate patterns, ringtones, font type, screen colors and more. The app comes with many exciting features such as passcode lock for the app, reminder options, privacy settings, etc.
EvolveSMS is free to download texting app which is available for Android users. Though, you will find two in-app purchases to unlock some additional features such as private inbox, emojis, SMS scheduling, etc. It is a powerful app that makes texting easy and exciting. The app allows users to send pictures, videos, GIF, contacts and audio via messages. The free version comes with lots of useful features such as Password protection, customizable notifications, Android Wear support and more.
GO SMS Pro is a popular messaging app for Android phones that includes private inbox, attractive stickers, hundreds of eye-catching themes, pop-up windows and more. The app lets users send free SMS and group chat via Go chat feature and supports over 8,000 dual SIM devices. You can filter spam messages and block keywords through the SMS blocker. The app is free to download and includes some in-app purchases to get additional services like the ability to disable all sponsored messages, cloud storage, paid themes for free, etc.
Another robust texting app which allows users to reply any incoming message without stopping the work they are doing. If you already have MySMS, Handcent SMS or Go SMS Pro installed on the phone, then you need to disable them before using this app. The app features multiple windows and lets users, drag them anywhere easily. You can enable the Transparency mode and see other applications running in the background. The app provides emoji support, offers animated notification on the minimized chat window, Encrypt messages while sending them to your contacts to maintain the privacy and much more.
Handcent Next SMS is a robust and highly customizable text messaging app which is free to download. The app boasts a real design that enhances durability as well as speed and is convenient for the battery. You can select from a variety of great themes and background, change font style, ringtone, color, notifications, etc. to give a new look to the app. The app lets you send text messages from other platforms like Mac, PC, and tablets without using the Android smartphone. It offers backup service, Private Inbox, Pop-ups and more.
The Google Messenger is a convenient way to receive messages from any phone and stay in touch with friends as well as family members. The app is free to download and offers group texting.  The Messenger app allows users to pick any pictures, video and audio from their phone and share faster by sending it directly from the app in the form of a message. It flaunts a beautiful material design and comes with the variety of features like stickers, emojis, location sharing, etc. The app allows users to block and unlock SMS senders too, as per their choice.
QKSMS is an open source text messaging app that features a gorgeous, responsive design and also allows users to get the dark theme using the night mode option. The app is customizable and comes with a variety of features like group messaging, MMS, delayed messaging, safety from Stagefright MMS exploit, Android Wear support and more. You can reply to any message without leaving your current screen and search any message instantly. The app is free to download and doesn't have in-app purchases to unlock additional features.
Mysms SMS is a powerful remote texting app which is available for free. The app syncs your Android phone perfectly with your PC, Mac or tablet and lets you send a text using your Android number and receive calls notifications directly on your computer. You can see a complete call history of your Android phone on your PC or tablet. The app supports almost all web browsers like Firefox, Safari, Chrome and Internet Explorer. It offers group chat and allows users to send pictures, videos, etc. via multimedia messages.
Textra SMS speedy and beautiful text messaging app that is free to download from the Google Store. The app comes with an enormous amount of attractive features such as 100+ material design theme, app icons and bubble colors, dark and light modes, six bubble styles and more. You can choose from over 1600 latest twitter,  Android, iOS and Emoji One style emojis in various skin tones. The app provides support to all dual SIM devices that have Android version 5.1 or later. It offers MMS group messaging, blacklisting and auto compression of videos and pictures too.
Signal Private Messenger offers end to end encryption for assured privacy of your text message. The app allows users to chat in real time by creating groups of friends or family members and avoid SMS fee. Signal is an open source application and is free to download from the Google Store. The app delivers messages instantly and allows users to contact people who stay across the ocean without paying long distance charges. The app doesn't require any separate username or password to log in and uses the existing phone number along with the address book only.
So, there are some of the best Android texting apps which we liked because of the design, ease of use and simplicity. We are sure you must be thinking why to use text messaging apps in the world of instant messaging apps.
Everyone doesn't use Instant messaging apps like WhatsApp, Telegram or Facebook Messenger. Many people still prefer sending SMS and many people do it because they get free messages on their mobile plan from the service provider or those who don't have a data plan or may be their data plan is finished. One thing is right that the above mention Android text messaging apps help those users and let them stay connected with their friends in a relaxed manner.