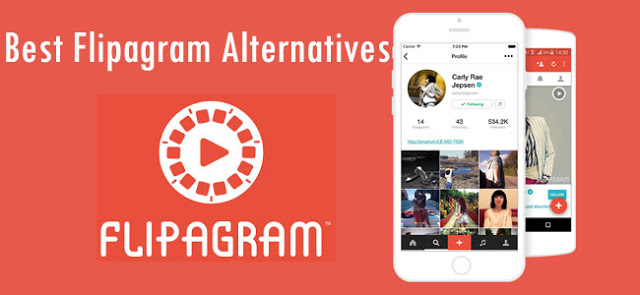 Flipagram is a unique app of photo and videos sharing app one should have. These photos and video sharing app have amazing tools which enable the users to create their stories in the form of photos and videos. The unique feature of the app is you can create the videos and add some additional sound, filter, and Frame also. So, if you are looking for apps like Flipgram then here we sharing some more cool Flipagram Alternative Apps.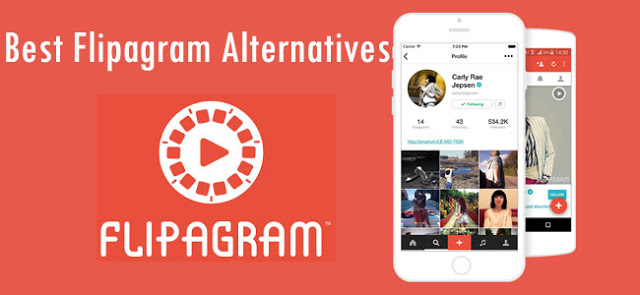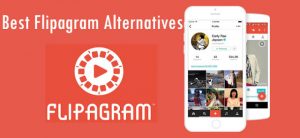 These apps also have the same features as Flipagram and you can share with your friends. You can also click photo and videos and then edit them. The apps we are going to introduce is available for Android, iOS, and Windows as well. If you wish you can download Flipagram apk from here.
Apps Like Flipagram
Instagram is the most popular platform for photo and video sharing. You can click/shoot a photo and video and share it with the world. Instagram have also some features like Flipagram but Instagram is more popular. The only feature which Instagram won't have is adding music into video and pics.
The Interface of the Flipagram is more like Instagram and snapchat. The unique feature is you can also do comment and share it again on oneself profile. Instagram have a large no of editing tools, which will help you to make your pics more stunning and cool.
Snapchat is the famous photo and videos sharing platform. The interface of this app very much similar to Flipagram. You can also take photos and set them in a series as they are a short movie. However, Snapchat also allows you to add custom music in the background.
The unique feature of this app is each and everything you share will automatic delete in 24 hours.  Snapchat is getting more popularity day by day because of its cool editing, filter and frame features. Check out these Cool Snapchat Tips and Tricks.
Flickr is the best app to share your images with the world. The app is introduced by the yahoo. Flicker is an image sharing platform. You can also edit the images as you want and then share it. Your image will remain private until you give the permission to them. Flicker will provide you the 100GB of space for uploading you images.
If you are a photographer or love to see the nice photo then you must have this app on your smartphone. The app has a great platform for the image sharing. Here you can find the great photographers and their pics also. So you can get an idea how to click the nice images.
Dubsmash is the who didn't need any introduction. We all know this app and most of us using it also. The app has it's own music library all you have to do just repeat the dialog or song whatever you want to add in your video. You can only edit the videos in this app. The Best part is here are the vast genre for adding the background music into the video you have made. The app is a  funny way to make your videos.
Slideshow Maker (Android)
Slideshow only allows you to make the slideshow of the images you have or clicked on the spot. The app doesn't have its own space to share you can just only create slideshows. The app also lets you add stickers, filters, and more to the photos in your slideshow. The one feature is common in Slideshow and Flipgram is add music on Slideshow.
Once you did with your editing you can share it on any social sites like  Facebook, Whatsapp, and youtube also. But this app is only available for the android user not iOS and Windows phones.
Photo Grid – Collage Maker & FX Editor (Android)
Photo Grid have over 100 million fans, because of this app work perfect for collage making. The app is perfect collage making tool for Instagram. You can easily create the collage and share it on other social sites also. You can decorate your pics by applying the fantastic filter, adding stickers and text. You turn your photos into stunning video stories. Video Slides allow you create beautiful video stories by using photos, adding music, text, and stickers you love.
The app have around 300+ layout for Instagram, so you have multiple options for applying the layout. You can also create the video on the high-resolution and share with your friends.
Triller is totally dedicated to video. You just shoot the video and rest the app will do it. The App has good editing tools to make you video look more stunning. You can also add the background music from your gallery. You can easily just drag and Drop the emojis and text to personalise your video. There is Triller community also, after the editing your video you can share it there.
Flashgap is not like the apps which are mention above. The app is totally different from the above, makers of the app is inspired by the Hangover. While other apps have the feature to edit the photo and video they want this app won't. You can create the album in this app upload the photos into them. Other people can only see if they have this app. They can also add the images into the album.
Pics art photo studio is very popular among girls. The app has a very nice panel for editing the image and make it cooler. We all know how much girls are mad with their image so, they do editing in a professional way to make their image nicer. Pics Art has 1000+ of free clipart bundles, fonts to add text on photos, stickers, collage backgrounds and emojis.
The one thing you can't do it on PicsArt is video editing. The app didn't have any tool for that and also sharing platform. You have to save it in your phone and then upload it wherever you want.
The above mention apps are the best app for editing your images and share it with the friends. If you have tried flipgram and want some more editing then try them also. Each app has some unique features which will help you anyhow. We hope that these apps will work for you well. Try them and let us know which app is good for you. If you have any other app which has to be in this list then also tell us in the comment.