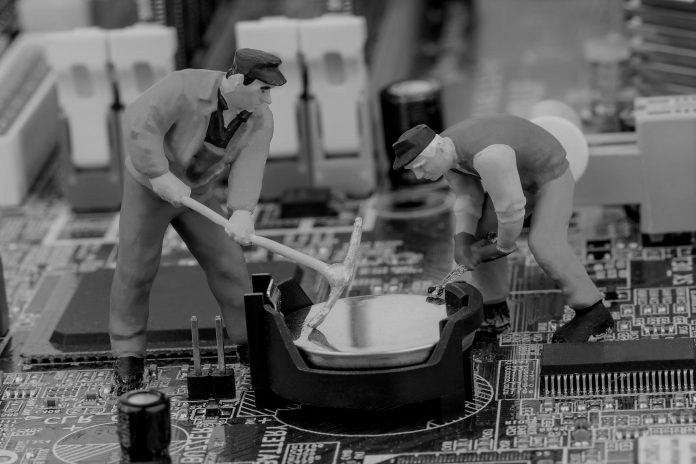 Ccleaner is considered to be most widely used PC cleaning tool. It removes all unwanted junk and optimizes the system. More of the times it can also delete internet history and registry, not just cookies and let windows run faster. Cleaning of the drive is necessary for every awhile to ensure the best working and performance of the computer.
This simple application allows you clean junk in windows, previous system, activities, and application aspects. Ccleaner is an easy tool that can quickly come in any hand and one can take the privilege of it to clean. It has one review option too which lets you see what all have removed. However, as the need of cleaning is necessary, Ccleaner alternatives are too required.
The only demerit of Ccleaner is the confusing download page as it shows things which are not there in place.
List of Best Ccleaner Alternatives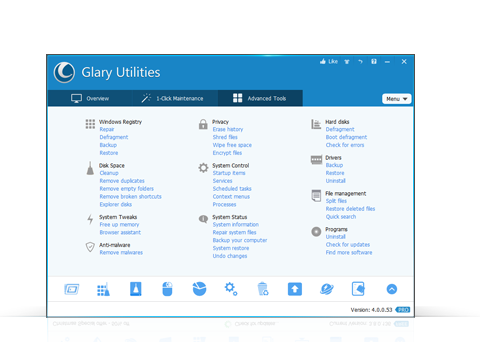 In the arena of PC junk cleaners, GLARY is again another famous name. It comes with the bulk of utilities that enables users to play with and repair the pc and its performance. The software carries features like disk cleaner, a registry optimizer, memory optimizer, file shredder, duplicate file finder, history eraser, etc. It claims to provide PC with best available software to enhance the best performances of the drive in personal and professional both lines of computers.It is necessary to concentrate on fixing problems and performance and maintenance. Glary ensures the product used to be easy, reliable and with increased productivity to keep pc running smoothly.
PROS
It offers you single click option to do whatever you want to do with PC cleaning. In short, customizable maintenance.
Glary allows to choose options that include the Registry cleaner, Spyware Remover, shortcuts Fixer, and Startup Manager, and then complete all of the selected items with one click in next use. This can get changed anytime.
It has Windows boot time monitor which makes the software unique as one can see the boot changes that are being made and stats too.
CONS
The slightest difference in speed of the working of software as compared to other cleaners.
PRODUCTS
Glary Utilities Pro- $19.97
Glary Utilities Free
# BleachBit (Windows | MAC | Linux)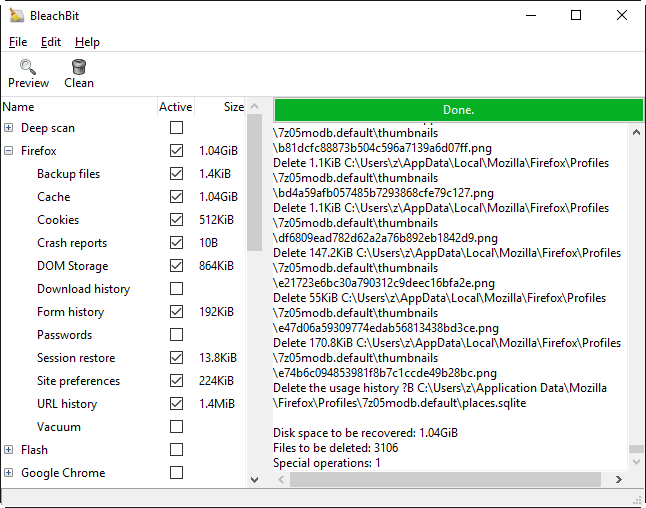 It is a free, open source junk filter, which quickly frees up the drive. Not only cleaning but it also provides security for your business information. It offers deletion of cookies, clearing internet history, shred temporary files, removal of logos, and garbaging of the junk which you can never see in first place as they are created from temp. It wipes thousands of applications including Firefox, Internet Explorer, Adobe Flash, Google Chrome, Opera, Safari. Moreover, it includes advanced features such as shredding files, wiping free disk space, hide traces of the files which were deleted.
PROS
Open-source
Cleans temp files, privacy traces, and hidden junk
It helps in improving performance of system
It has an integrated file shredder
Bleachbit can overwrite and free disk space to hide previously deleted items
Easy usability
It is cross platform which works on both Windows and Linux
CONS
Disappointing User-interface.
Get slow during heavy cleaning.
No fixing tool for the registry.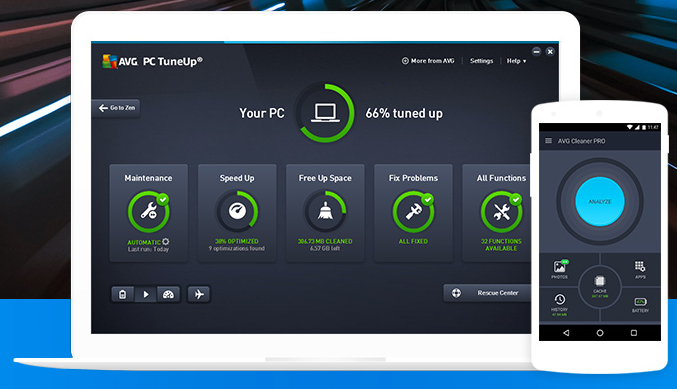 The software overall has 17 tools, which combine and helps to remove junk and manage crashes. It overall claims for the smooth running of PC with longer battery life, more storage speed, faster the speed and least crashing. We don't want common issues which can slow down our work. AVG is available in free and paid both the versions. We can opt one according to our need and set the software once, rest things will be automatically done by just one click. The particular system utility has been tested by much-optimizing tools and PC and proved itself to be above than average. The tests measures word and data processing, graphics processing, web browsing and video chat quality. It also sees the boot-up speed and calculates the diagnostic consistency of the app.
PROS
It Filters temp files, privacy traces, and hidden junk.
It improves the boot-up speed by 25.5 percent.
Deep system scan and repair.
Real-time monitoring.
It helps in improving the performance of the system
One-click system repair.
CONS
The diagnostic consistency score is meager at 43.5 percent
License limitations.
It can become relatively expensive if you need multiple licenses.


It is effortless, lightweight, straightforward software. With enormous tools, it offers comfortable and friendly working. The program is constructed in such a way that any inexperienced can get friendly with it. Like all PC junk cleaners, it also shares similar features like cleaning trash, removing crashes, memory optimization, etc.  One can always opt for the Autoclean feature combining it with scanning and cleaning. The unique in the application is Optimization tools, Disk tools, Windows tools, and features aimed at optimizing your system and browsing performance. Slimcleaner, the cloud powered is a free application, you can download it.
PROS
The application has lots of options.
Startup Manager
Optimization tools.
It helps in improving the performance of the system.
One-click system repair.
Windows 10-specific data protection
CONS
License limitations.
Can only uninstall unwanted apps one at a time.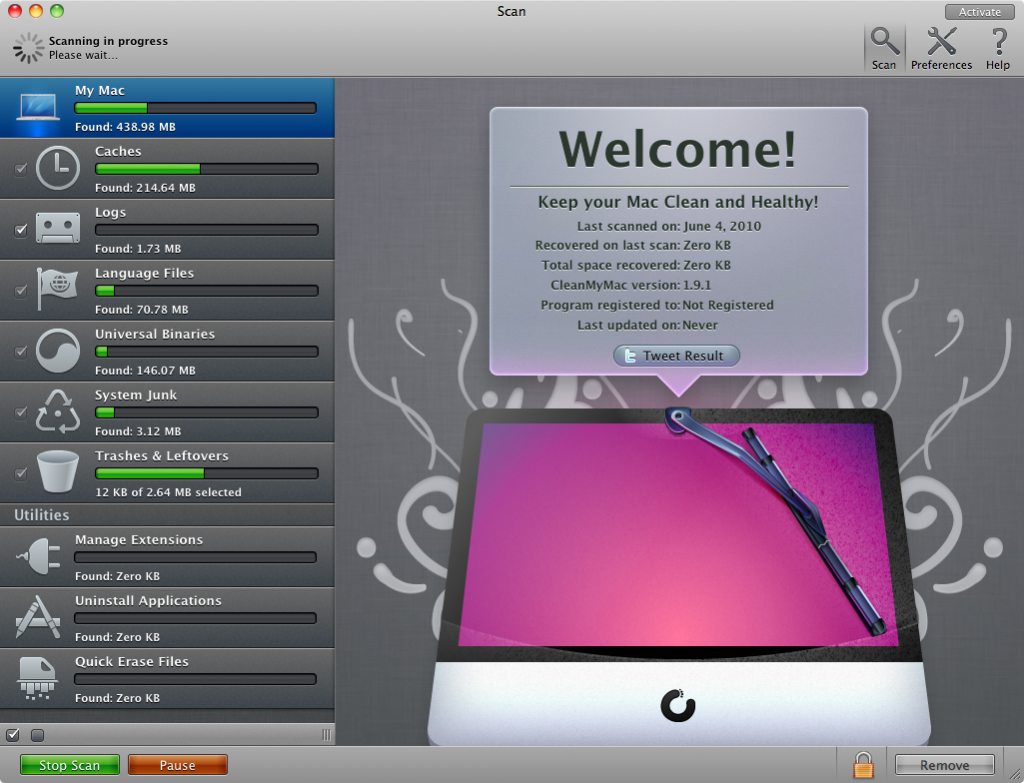 The software is just Mac cleaning tool for just Mac users. It improves Mac's performance by throwing away trash from the system. Moreover, it removes all the old and useless files automatically to create space. It keeps your photos and iTunes libraries free of unnecessary cache data. It Uninstalls apps right way and manages extensions. Furthermore, It gets real-time usage info about your Mac in the Dashboard. It never fails to provide no. of utilities. In short, it is all in one software for its users. From cleaning to optimizing to maintaining trash and crashes, this application is proved to be best on Mac platform. Even if you're new to Mac, you can soon get comfortable with it.
PROS
It smartly and quickly frees up a decent amount of hard drive space.
Some utilities, like Uninstaller and Shredder, are helpful.
The app is incredibly easy, simple and convenient to use.
CONS
CleanMyMac Menu adds itself to Login items, especially in the MacBook pro.
The alerts are a bit annoying.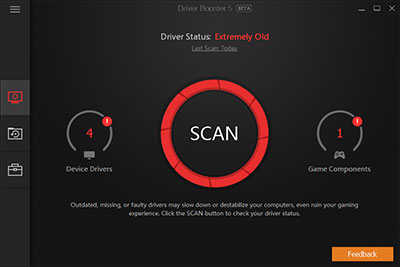 We can state it as the best alternative to Ccleaner. Including all its features, it has much more than its competitors. The medley of IObit Malware Fighter and Bitdefender antivirus engine helps your computer stay away from threats. The junk cleaning and optimizing skills of software are no doubt complementing. On a constant basis, the application is being public's choice regarding removing sluggishness from PC whether for personal or business. However, many of its main features conflict between free and pro versions.
PROS
System Security
One click scan.
Toolbar/ Plug in Cleaner.
Health Monitor provides a glance system information.
Affordable.
The consistency of diagnostics is high.
CONS
Limited installation.
File Shredder and a few other features are separate downloads and upsells.
VERDICT
Above are softwares which are considerably best overall of today's date. Understanding the needs of all platform the six softwares are mentioned. There are not many drastic differences in the applications. Some are good in junk cleaning, some in offering fast performance, some even include work sort of on enhancing battery life. There are even products which give the medley of junk cleaning, virus protection and protection from threat. However, app varies in free and paid version. So it's entirely one's choice which to switch on for best performance.