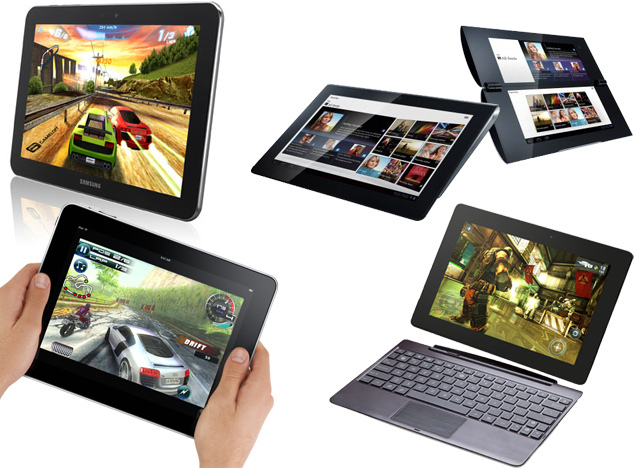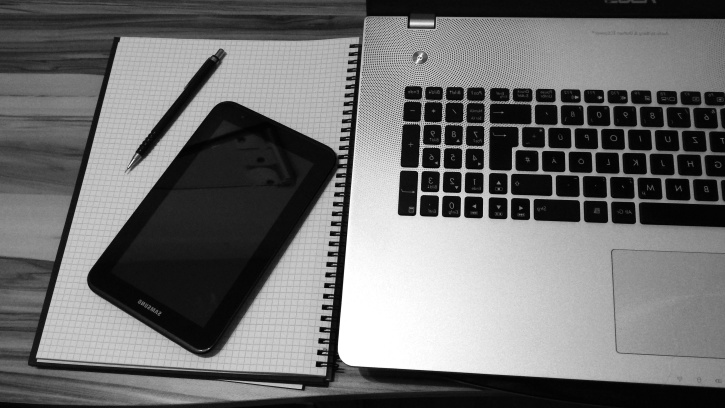 I never fail to bluster about technology because I know its worth on top notch. Best graphics tablet are part of that creation only. Ain't it amazing to keep a digital tech device for all your lovely artwork and imagination. The post is purely for the artist around the globe.
You will see a quite rich variety in the market with the developing technology. There are n no. of products which will assure to offer best graphics performance. Due to the plethora of drawing tablets in the market, we are here with the list of best drawing tablets. Now whether it be an artist of the beginner you can surely select one from our article.
Buying Guide
Best Graphics / Drawing Tablet
Size and Weight
Always choose one according to your profession or hobby preferences. If you are long journey traveler, then go for small sized on like just 8 to 10 inches, which is easily carriable. The one which is less weight and less price.
If you want to work on illustrations, where you require fine details, then you should buy one which is bigger so you can work efficiently on the screen.
Ports
Sine, you're looking for graphics and drawing tablet thingy. Make sure it comes with all ports like USB, HDMI and HD ports. Latest one comes with all but the old release products lacks it.
Accessories
Do you need its casing? A pen or something? All the software you need are comfortable or not in performance. Your designing should not suffer because of hardware or software.
Budget
More tablets in the market, more range is available. Companies have bought tablets from very minimal range to maximum. They are available for all types of users to meet there needs. For example, a profession travelers or designer will require a device more configuration while a student will require less. Companies have sufficient products to offer according to demands. One should buy a tablet which meets all the needs of the user. It will be counted as an investment surely.
Resolution and Recognization
Your tablet should be offering you higher resolution and better recognization with devices. In total, you should see for a device which offers you quite a good color performance plus comfortably gets connected to other devices when required.
Best Tablets for Drawing & Graphics Designing
Given below is the list of tablets which are overall best in all categories. Whether you see it as for a beginner or for professional the list will surely satisfy you.
#PicassoTab XL Portable Drawing Tablet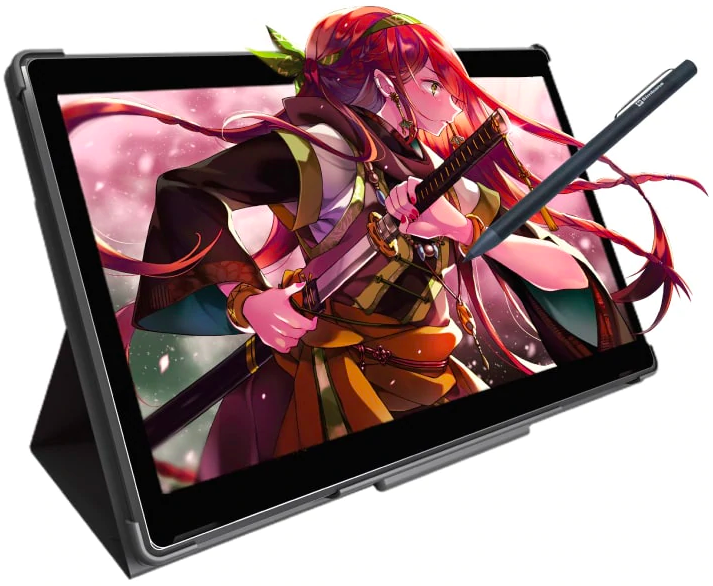 Bigger Display with All Accessories
The PicassoTab XL is a portable drawing tablet that offers a wide range of features and capabilities for artists, designers, and anyone who needs to produce professional-grade artwork. The tablet has an big 11.6″ IPS display with HD resolution that is well-suited for drawing and painting, as well as sketching and diagramming.
The PicassoTab is a tablet with enough power to handle any artist. It comes pre-installed with Sketchbook, an app that can help you get started drawing digitally. Not only does the PicassoTab come equipped with a great app, but it also comes with helpful drawing tools. Whether you're just starting out as an artist or you've been drawing for years, the PicassoTab is sure to help you achieve your goals.
This device comes with the newer Picasso Pen 2 which has 1024 levels of pressure sensitivity, making it easier to create different strokes.
Most Advance and powerful tablet for professionals 
Weight: 1.42kg | Screen size: 13.3-inch| Resolution: 2560 x 1440| Dimensions: 367 x 229 x 16mm | OS: Windows 10 | CPU: 6th generation Intel Core | RAM: 4 – 16GB | Storage: 128GB – 512GB | microSD slot: SDXC | Battery: 6 hours
Wacom is quite a famous name for offering the best tablet. Wacom Mobile Studio pro has the flagship of Wacom. The device is built for experts. The companies name is quite famous among digital artists and specially designed for professional work.
It is a complete studio of powerful tools that let you do your work anywhere you want to. It is easily carriable to places. Adding to, it comes up with Wacom Pro Pen 2. Relating to others, it gives 4x more pen accuracy and pressure sensitivity than any other. Overall, it offers fabulous creative control.
Nevertheless, it has incredible computing abilities which let you quickly run 2D, 3D, and CAD software. So, now easily enjoy your detailing work under 4k resolution with astounding color performance. Who so ever it be any designer, professional artist anyone can enjoy one's work productivity with it. It allows features of multi-touch surface 6 and expresses keys and radial menus.
The product is available from 4 to 16 GB of RAM and 128 to 512 GB of storage for the user comfort.
Pros
Amazing display quality
design perfection
Cons
Costly
insufficient Battery life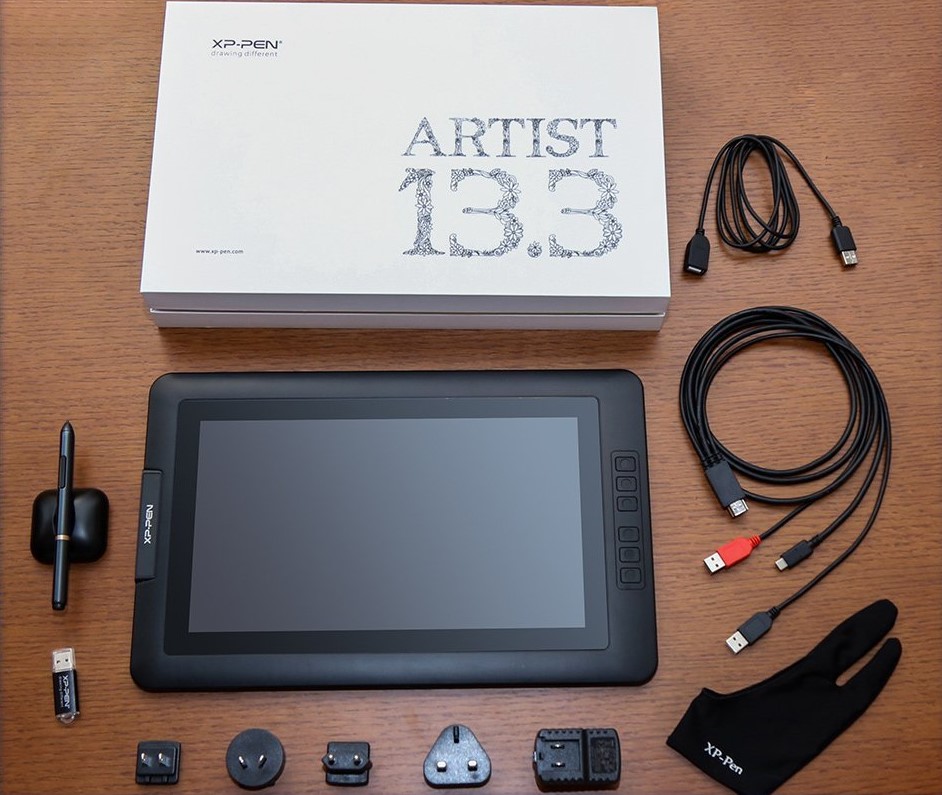 In Budget Drawing Monitor
Weight: 1kg | Screen size: 13.3-inch| Resolution: 1920 x 1080| Dimensions: 389.0 x 250.7 x 14 mm | OS:  Windows 10/8/7, Mac OS version | CPU: 6th generation Intel Core | RAM: 4 GB | microSD slot: SDXC | Battery: Battery-free stylus
Tablets are such bliss at times. How about having a product which you can carry anywhere with an amazing user-friendly interface. The artist's 13.3 inches drawing monitor is one among the list. Fell the bliss of drawing with more features such as sketching, painting, designing, etc. and excitingly that we can easily execute from tablet screen.
Talking about the display then it has 1920 x 1080 IPS 16:9 display screen. It offers fabulous colors compatible contrast and sharpness and vivid images. 178-degree visual angle. It has a custom anti-reflective coating which reduces glare by 56 percent. More bright and beautiful working one can enjoy.
Nevertheless, it comes with latest passive pen stylus which is an instant pen pressure sensitivity technology. The most beautiful part of the device is you need not charge as it comes with the battery-free stylus and 6 fully customizable express key for comfortable working. A product worth buying.
Pros
Very minimalistic packing
Provides a number of chargers for different regional power outlets
Easy installation
The pen stand also acts as a nib remover
Very good sensitivity even at 2048 levels
Easy customization and settings
Cons
Stabalization issue-slightly jagged/blocky
Display is different from PC
Calibration highly required
Split display does not work properly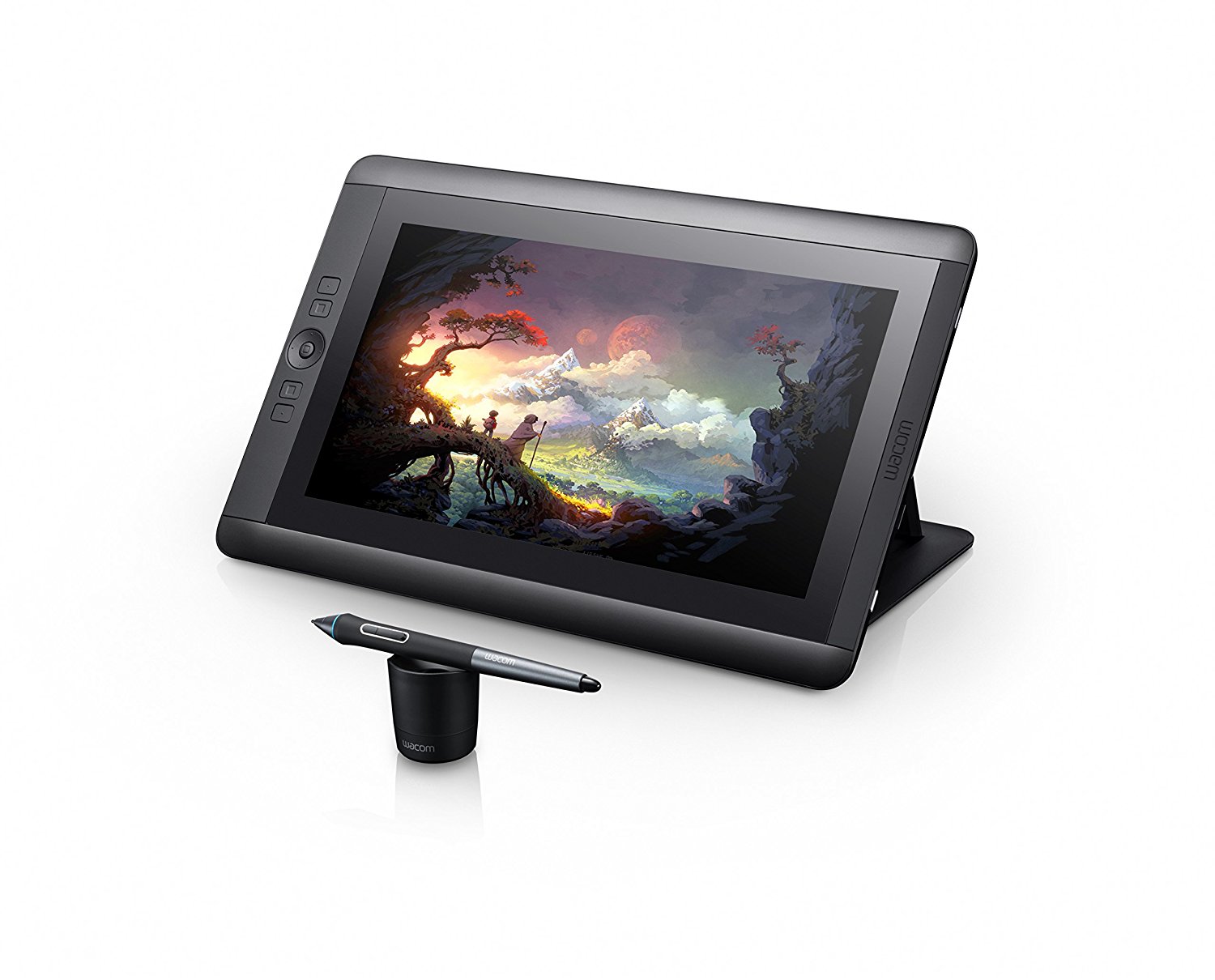 Best professional Drawing Tablet, Interactive Pen Display
Weight: 1.1kg | Screen size: 13.3-inch| Resolution: 1920 x 1080| Dimensions: 14.8 x 0.5 x 9.8 inches | OS: Mac, PC | CPU: 6th generation Intel Core | RAM: 2 GB | Battery: 1 Lithium ion batteries required
We can surely say the premium word exists for this product. Wacom the well-known brand in the series of tablets has finest one to offer. Its Cintiq is countably the most stunning tablet in the competition. Its 4K IPS technology add-on to its exciting features. The pin sharp with balance contrast level easily gives the desired quality which we want to see.
Adding on, it has three position display stand which makes the user feel comfortable while using. It is quite compact to work on. Moreover, it comes with Wacom Pen Pro which is tilt and pressure sensitive which behaves like the traditional pens and markers.
It has the wide viewing angle plus it can get connected to both MacBook and windows. Now enjoy your artwork with the support of 16.7 million colors and grab the product now.
Pros
13.3-inch HD display

Pro Pen is sensitive to angle and pressure

Three-in-one connection cable for easy Mac or PC setup

Customizable ExpressKeys
Cons
Incomplete Accessories
Costly
# Huion New 1060 PLUS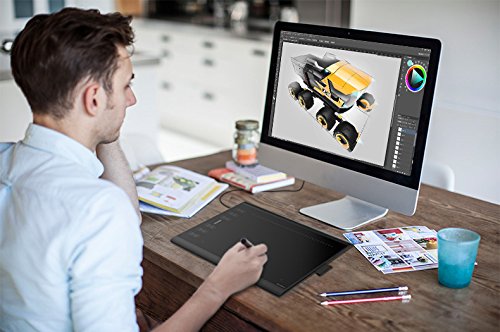 Best drawing tablet for beginners
Weight: 0.77kg | Screen size:10-inch| Resolution:5080 LPI| Dimensions: 9.45 x 14.17 x 0.39 inches | OS: Mac, PC | CPU: 6th generation Intel Core | RAM: 2 GB | Battery: 1 Lithium ion batteries required | Stylus: Rechargeable pen
Huion 1060 plus is built for beginners, you can say. It has 5080 LPI resolution that assures low distortion. Plus it has 2048 pressure level of the stylus to reflect your exact ideas with quite good details. Adding on, it has 12 customizable keys and 16 more keys to complement the drawing efficiency.
No matter which software you want to use whether it be Photoshop, illustrator or sketchbook, manga studio, Krita etc. Plus to adjust it offers 8G SD card. which you can take anywhere you want. Nevertheless, it comes with a rechargeable pen which is quite similar to using a pen over the sheet. Once you've charged it for an hour then you can use it for further you can use it for 12 more hours.
Pros
Quite a lot features in given price range
affordable one for beginners
Cons
No multi-touch
No wireless
Less of memory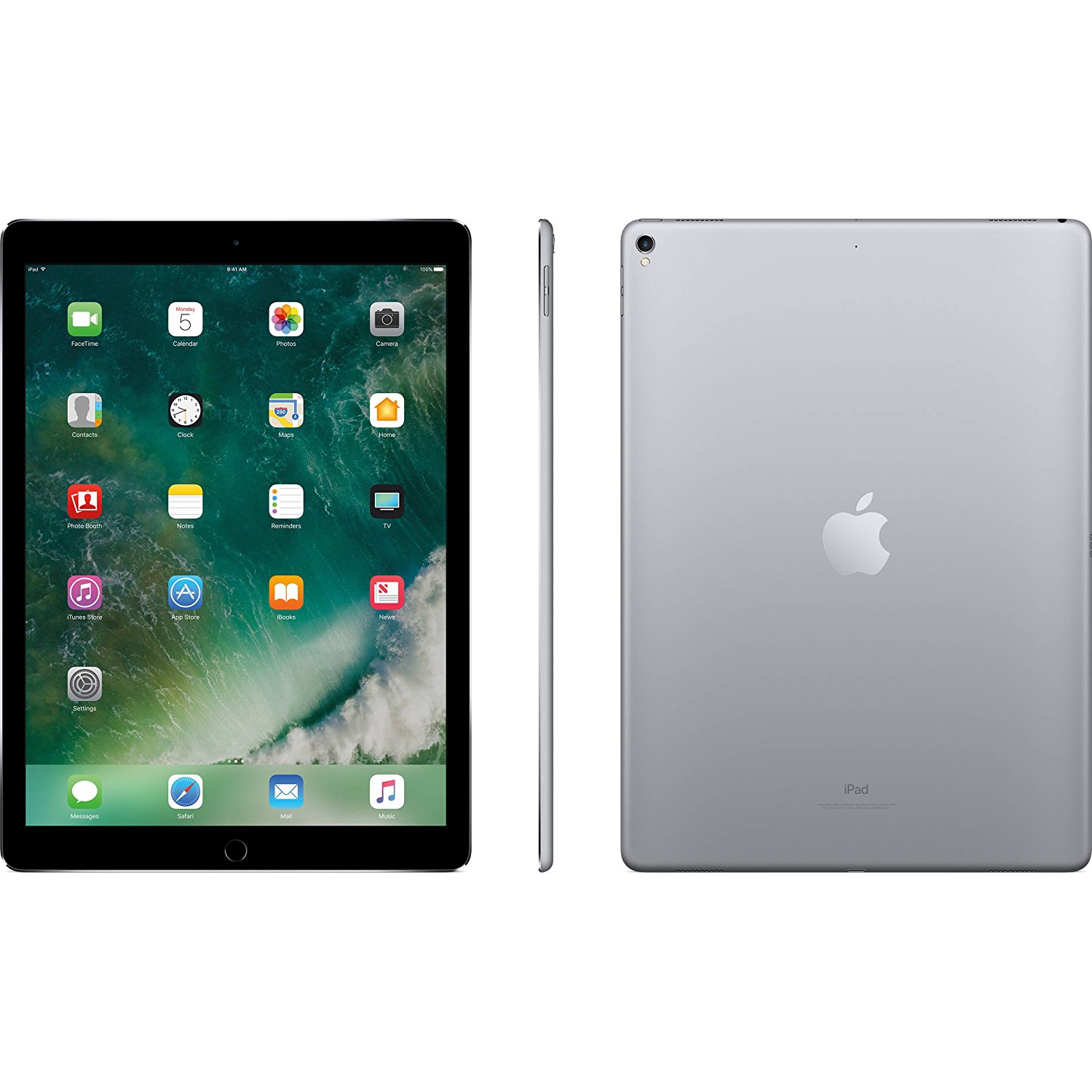 Best graphics tablet of Apple
Screen size:12.9-inch| Resolution: 2732 x 2048 | OS: iOS 10 | CPU: 2.39GHz A10X Processor + M10 Coprocessor | RAM: 4 GB | Battery: 10 hours approximately
Apple never fails to deliver the finest quality. Same goes in the tablet. It comes with 12.9 inches retina display screen with the resolution of 2732 x 2048 resolution and 120 Hz Refresh Rate. Plus the visibility is true tone display.
Apple always delivers something unique and best in itself, so here goes with the processor part. It has 2.39GHz A10X Processor with M10 Coprocessor and to support that functionality it has 4 GB of RAM and 256 GB of flash storage.
Moreover, it keeps it unique is its 802.11 ac-WiFi and 12 megapixel of rear camera and 7 Megapixel FaceTime HD camera. You can freely enjoy the world with all the facilities.
Not just editing stuff but you can enjoy all apart from it. Nevertheless, it is too comfortable to carry around then to heavy laptops. It is available in 2 categories of flash storage. One with 256GB another one 512GB.
Pros
Fantastic Design
Powerful tools
Comforatble to use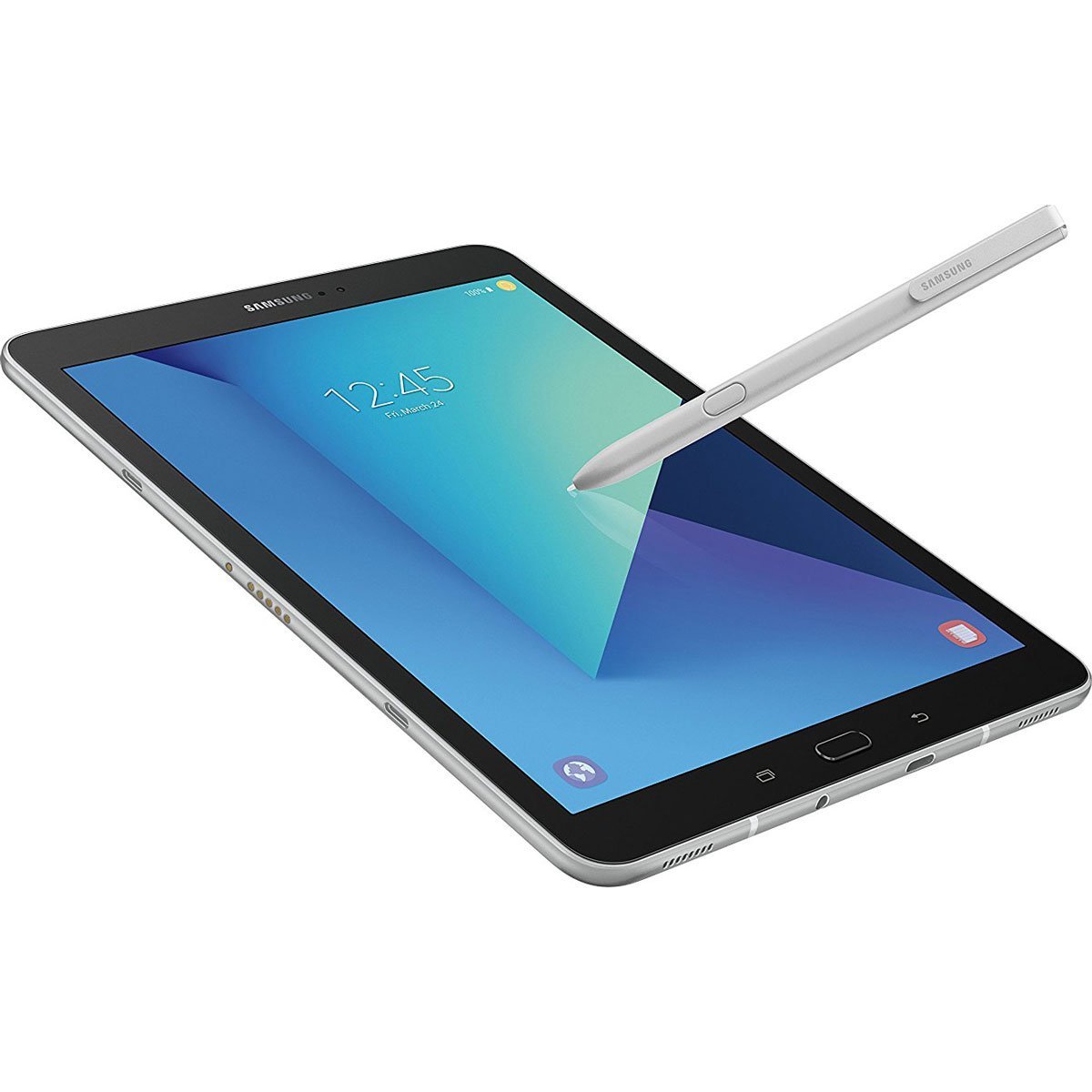 Most User-Friendly Android Tablet 
Weight: 0.95lbs | Screen size: 9.7-inch| Resolution: 2048 x 1536 | OS: Mac, PC | RAM: 4GB | Battery: 12 Hours | Stylus: Pen with Pocket Clip
The finest Android tablet we can say. It has the most amazing user-friendly interface in the Android range. Plus it comes with Silver Protective Neoprene Sleeve for Tablets Stylus Pen with Pocket Clip which makes you do your work quite easily. Adding on, the company is providing a 64 GB High-Speed Micro SDXC Memory Card Type C. The screen all by new glass design which gives the mesmerizing feel of working over.
It has the glossy glass back which gives it an ultimate stylish look plus you'll surely get amazed by viewing experience. The brighter performance with balanced contrast and exposer with a lot of colors and sharpness. Above all the cool part here are HDR video Playback abilities
It works on Snapdragon 820 processor that delivers astonishing performance when it comes to CPU and GPU use. So don't worry about your graphics work. You'll enjoy it. So grab your piece fast.
Pros
Fantastic Design
Powerful features
HDR screen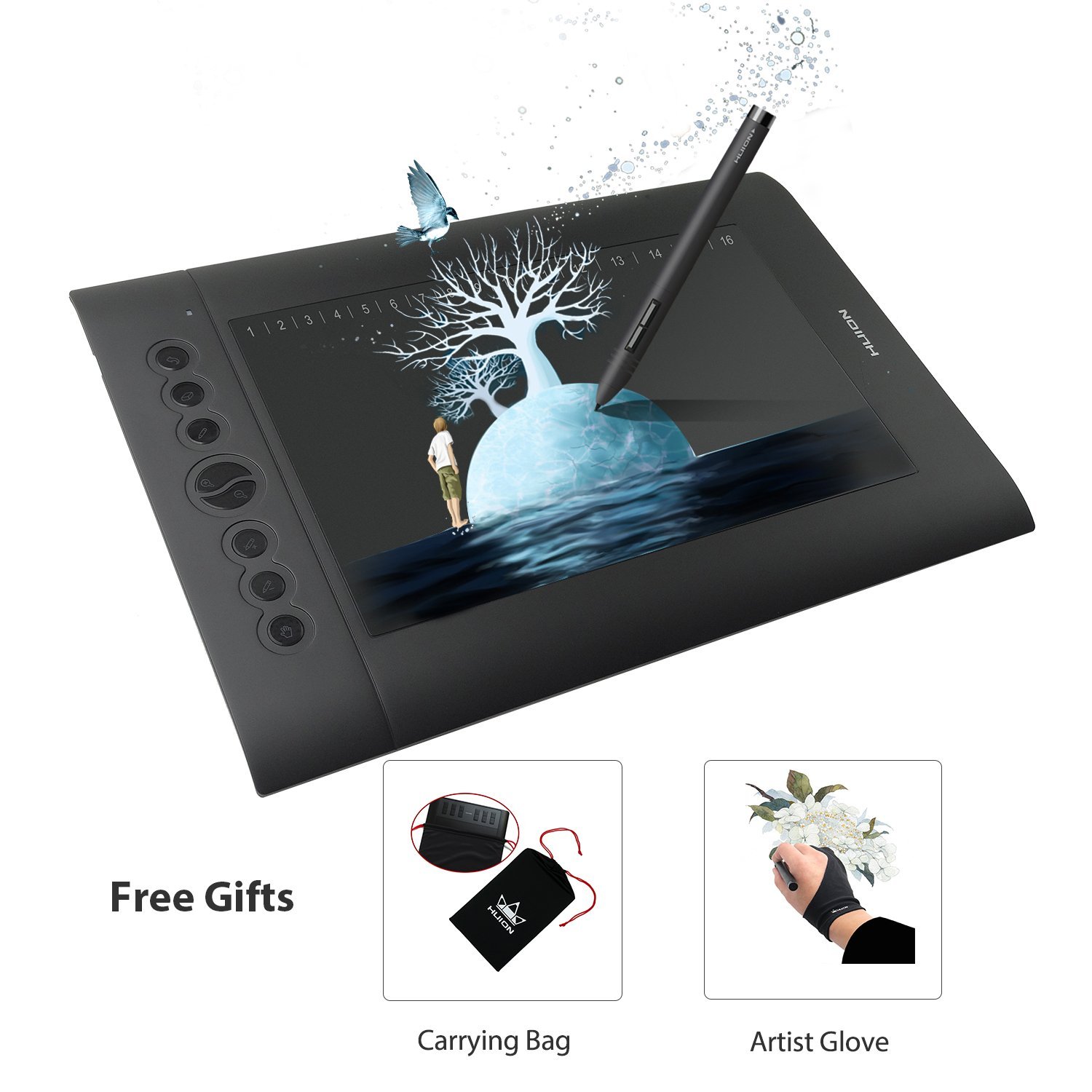 The Pro and In budget Graphics Drawing Pen Tablet
Weight: 1.4 kg | Screen size: 10-inch| Resolution: 5080 LPI | OS: Mac, PC | RAM: 4GB | Battery: Rechargeable | Stylus: 8192 Pen Pressure Sensitivity
Talking about graphics sector then Huion is again a countable name in the market if offering good tablets in an affordable range. Huion's 610 is again on the list. It has 8192 pen pressures sensitivity which helps you in drawing every line with accuracy and details. Overall the tablet is quite user-friendly. It has eight user-defined shortcuts so one can easily adjust with it
The tablet owns a quite sufficient working area to draw or sketch or detailing work. It has the smooth paper like texture which more natural user experience. Plus it is compatible with almost all OS. It is equipped with higher accuracy to perform under 233PPS report Rate.
Enjoy working now over a beautiful Tablet which gives you quite a realistic experience.
Pros
Less of price
Thin and compatible
Cons
Build Quality is poor
No wireless support
Bottom Line
Since you looking for the purpose of the best graphics tablet or best drawing tablet. Above given are some best tablets chosen for the purpose of graphics, designing, sketching for each level. Whether it be professional or the beginner you can rely on the above ones for your purpose.