Updating a driver manually everytime when a new update comes is a bit time-consuming task. However, keeping your drivers up to date is used as it has the latest features and some performance tweaks to it.
As you already have an idea – diver update software helps you update few or all the drivers installed for hardware on your Windows PC. These driver updating tools make it easy to keep your drivers up to date and keep you away from dealing with Device manager or choosing each driver to update. However, if your system is running on Windows 10, the Windows Update Tool tends to update the drivers installed on your PC automatically. However, sometimes some driver becomes outdated and where driver updater tools come into use.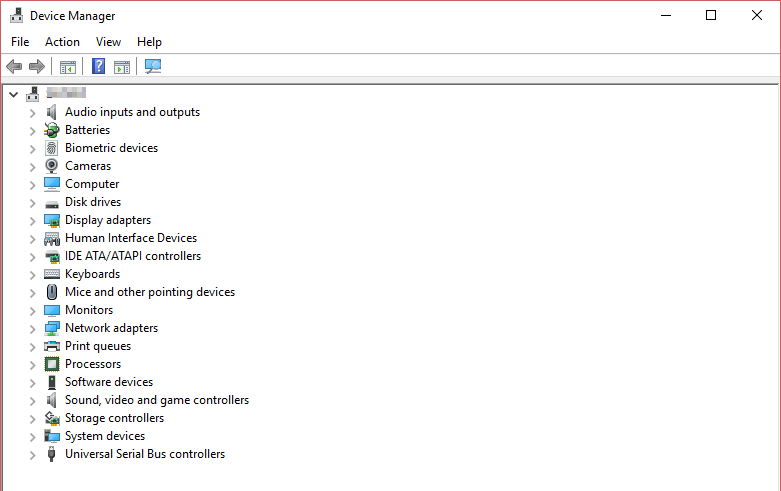 Although choosing a free Driver Update Software gets a bit tricky due to the availability of thousands of applications on the web as it can also risk your PC's data loss or corruption. So to save you from such risks and your time, we have put together 5 Best Driver Update Software for Windows to keep your hardware drivers up to date to deliver to your the solid performance.
Note: There is no need to use a free driver update software but if you intend to do so be sure to never, ever pay for one. These tools are only for your utility.
5 Best Driver Update Sofware
1. Driver Booster
Driver Booster is the best driver update software as it is compatible with all the versions of Windows. Updating your drivers with this is as simple as using Windows Updater Tool.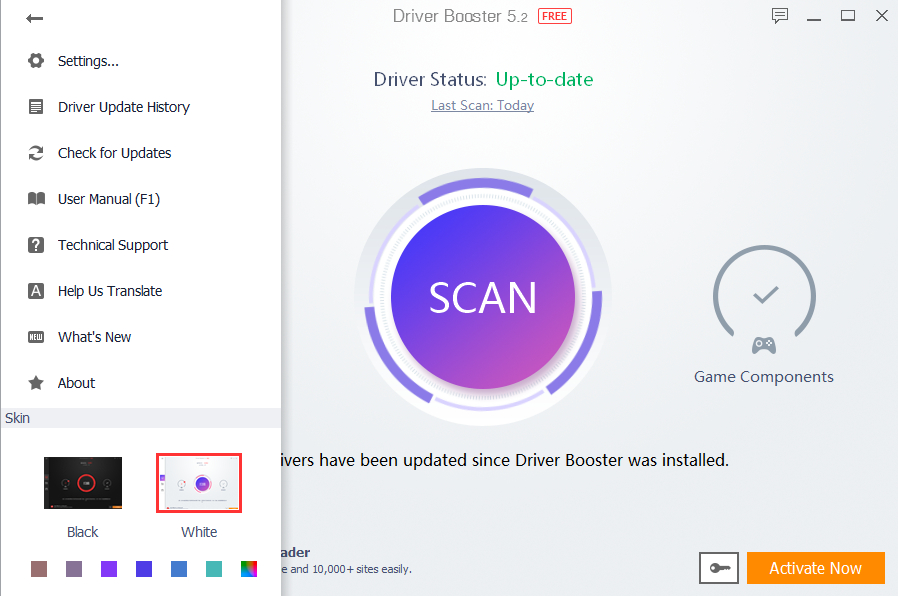 Driver Booster can automatically find and download the outdated drivers on your PC. It downloads and updates all the drivers with a single click, batch-downloading or driver packages can also be downloaded which makes it easier to download multiple driver updates at once. Also, before you click to install a driver, you can also check the version ID of the available update to compare it with the current version.
With this, you can also choose to install drivers in the background option in the settings. This option hides the installation wizard and its notifications to avoid disturbances in your work while installing new drivers.
Features:
Compatible with all the versions of Windows.
Supports over 10,00,000 of device drivers.
Updates your device drivers automatically.
Hidden Installation and pop-ups to make the process quick and easy.
You can choose to automatically reboot or shut down your system after successful driver update with a single click.
Shows a list of all the installed drivers found by this tool.
Under its dedicated sectioned named Tools, you can choose to fix sound issues, network failures, device errors and more. If you want to know more or download the driver updater tool, you can visit their official website.
Also Read: How to fix most common Android Oreo issues and bugs
2. Free Driver Scout (Free Driver Updater)
Free Driver Scout is also an amazing driver update tool available to download for free. It also supports all the versions of Windows including the latest Windows 10.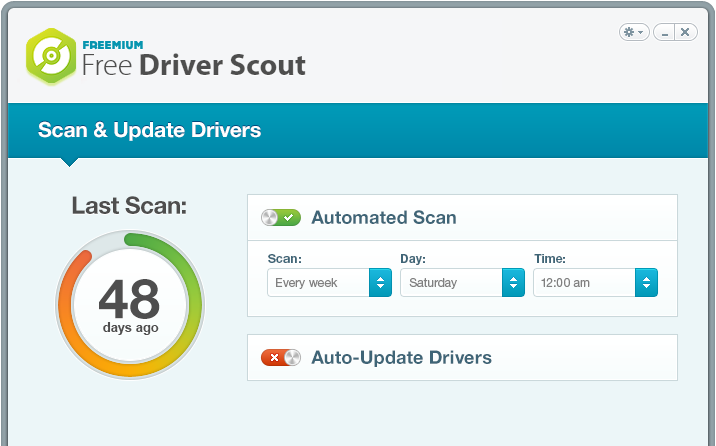 This software provides true automatic updating, which will automatically search for updates, download the updates, and then automatically installs them to your Windows PC without needing any permission from you which makes it unique from other software in the list. You can also opt for excluding a device driver for future updates with Free Driver Scout, so they do not show for future updates. Free Driver Scout also can back up and restore drivers, so you can reinstall any driver when you need them.
Another beneficial feature this tool holds is the OS Migration Tool, using which you can download and save device drivers of the new OS at custom locations while you install a different Windows OS. Moreover, using this tool on newly installed OS, you can connect all the device OS-specific driver with a single click.
Features:
While keeping your PC up to date, it also removes the programs which slows down your system's performance.
Eliminates the Windows upgrades and computer crashes.
It also helps in removing old and defective drivers and shows up the latest updates.
Can backup and restore installed drivers.
Its OS Migration Tools helps you to download drivers from the new OS you are going to install on your PC.
Using it, you can also choose to disable any driver update for future scans which blocks any further updates for the selected driver. If you want to get your hands on this amazing tool and enjoy its features, you can download Free Driver Scout from their official website.
3. Smart Driver Updater
Smart Driver Updater is similar driver updater tool to other included in the list to perform same tasks in its way. It also supports Windows 10 and all other versions of the operating system.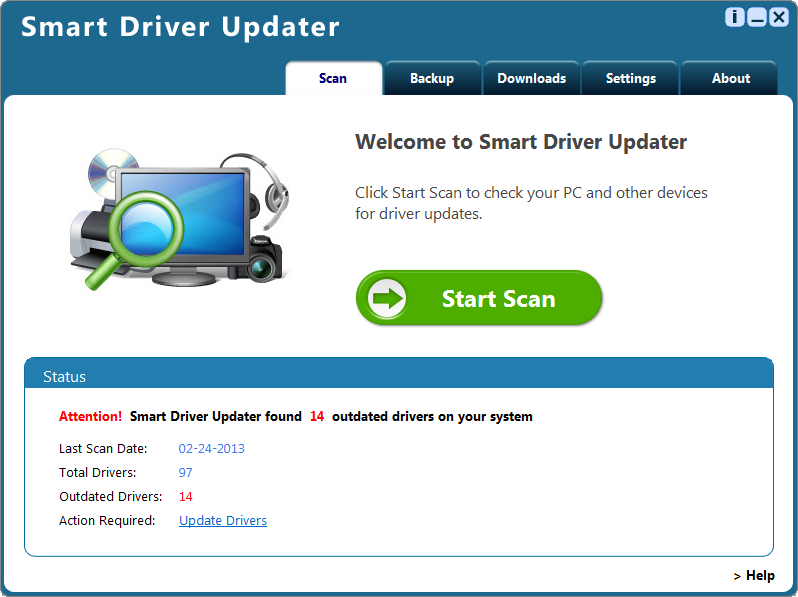 The Smart Driver Updater depicted by its name is smart enough tool to find and update the outdated drivers installed on your PC. Its regular scheduled scan also helps to detect or replace the obsolete or corrupted drivers which can cause to make your PC run slow, thus making your device fully operational and run correctly. It also includes a recommendation panel to suggest you use the driver from their database of more than 1 million drivers for your PC.
Another great feature this tools provide is to find the problems in drivers and download the correct compatible version to your operating system. You can also backup your device drivers in a zip file which makes it easy to export and re-install it when needed.
Features:
Keeps your drivers up to date in few clicks.
Recommends you drivers for your PC hardware from their database.
Finds the problem with the driver and downloads the correct version compatible with your system.
Show the list of all the latest drivers with a click.
Can backup your drivers in a Zip file for sharing or reusing.
The tools also provide a schedule to keep your drivers up to date without you worrying about them, which automatically runs a scan periodically to check for the updates. You can check out more details about the Smart Driver Updater or download it from their official website.
Also Read: How to fix GeForce Experience "Unable to Connect to Nvidia" Error
4. DriverPack Solution
DriverPack Solution is also a free driver update tool to search for the proper drivers and install them for you in a single click without making you struggle with all kinds of installation pop-ups. It is compatible with all the version of Windows including Windows 10.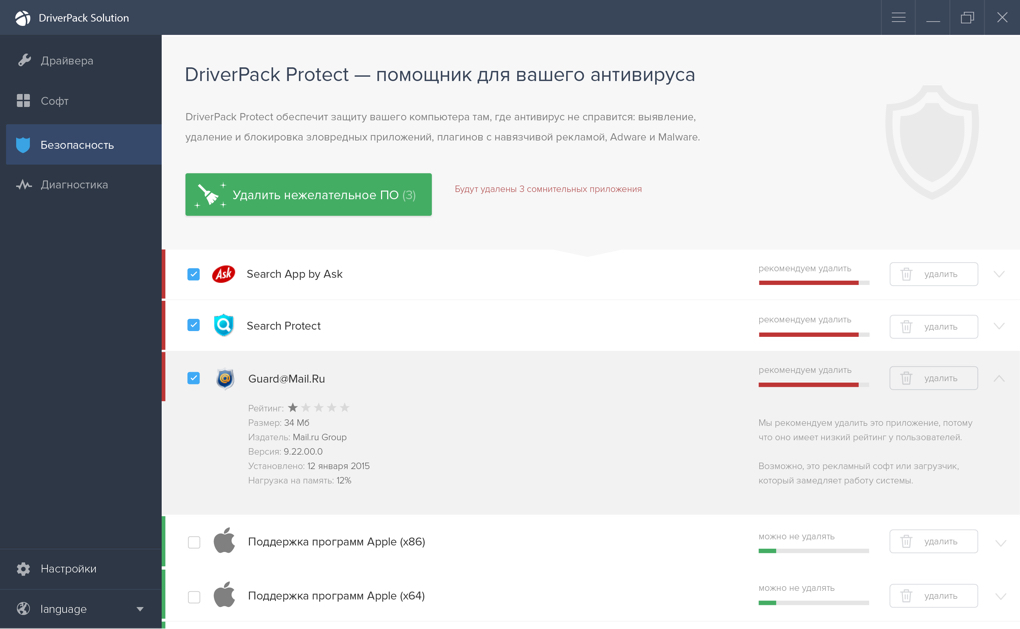 The DriverPack Solution is very straightforward and easy to use and free from any clutter, but there are some features you will not find in this driver update tool. This tool also offers offline version if your PC is missing the internet driver and doesn't have an internet connection. With the offline version, you can install all the listed compatible drivers on your computer or can also transfer to the computer that needs it. Moreover, if you need the smallest driver update tool, this is the tool for you, but it does take a while to find the driver updates in comparison with other tools in the list.
The best feature of this tool is it is portable as it can be launched from any folder or portable device or any hard driver just like flash drive. It also includes a bulk software downloader with the list of the suggested drivers; you might need on your computer.
Features:
Works with Windows 10 and all the version of Windows.
Doesn't takes much time to download and quickly connects to the Internet for online driver updates.
It is a portable tool and can be launched from any device or folder just like a flash drive.
Download all the drivers in a single click.
Also has an offline version to update or install drivers on the Computer with no internet connection.
Lists all the drivers installed on your system.
Shows the current version and the updated version of the driver.
However, the features it lacks from other tools in the list are that it cannot block the driver from showing up in the future scans. Also, has no option for scheduled scans. However, it also provides an offline version for PC with no internet connection to update the installed device drivers. If you need any other information related to DriverPack Solution from their official website.
5. Driver Reviver
Driver Reviver is another tool to find and update your old or outdated drivers installed on your PC running Windows. This tool makes sure that your PC or laptop operates at highest performance.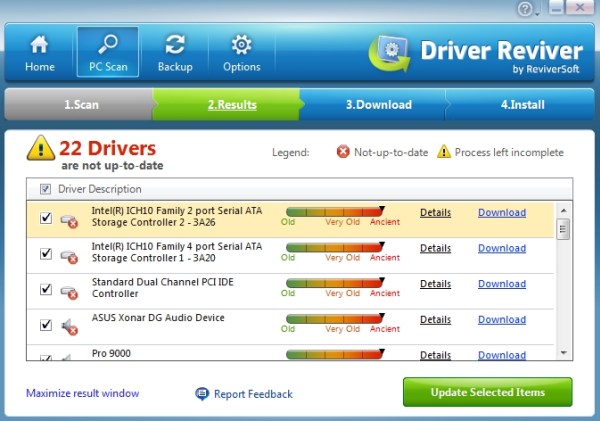 Driver Reviver provides an easy and quick way to update your device drivers in few steps: scans the system, it shows up the result and updates the outdated drivers in a single click. This tool is packed with all the essential features like a driver updater. While it scans your system to identify updates, it also reviews a list with outdated, missing and unplugged driver for your PC.
With Driver Reviver, you can control over updating particular drivers, or back up or restoring drivers or you can also opt for scheduling automatic scans, but it does not have a driver uninstall option. However, this tool can help you unlock and use the unique features supported by the hardware of the system.
Features:
Updates drivers to keep your system bugs free or any issue an outdated driver can cause.
Improves long-term security of your hardware.
Enhances your PC's performance.
Helps you unlock and use unique features of your hardware.
Keeps your device upto date with latest updates.
Improves Windows 10 compatibility.
Driver Reviver is a straightforward tool to use and extend the lifetime of your system's hardware. You can download Driver Reviver tool from its official website.
Conclusion
These are our recommended five best driver update software compatible with all the versions of Windows. You could check any of the software according to your choice to give it a try, and it will leave you satisfied. Also, all the tools work to make sure your PC works properly at the highest performance by keeping your drivers up to date. Also, do tell your favorite tool or if we have missed covering any of the driver update programs in the comments below.
Edited By: Abhiyanshu Satvat