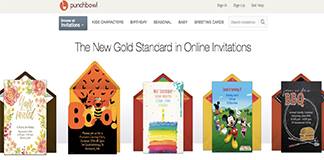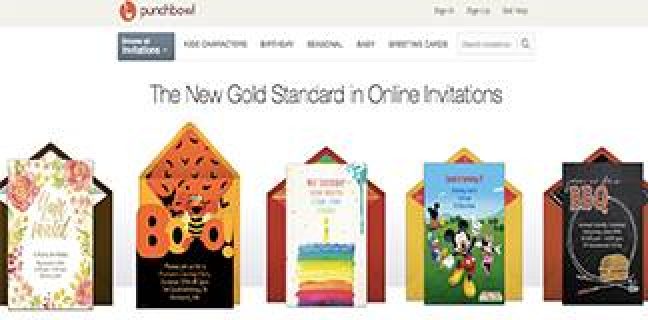 Best Evite Alternatives
Evite is a social planning website for creating, sending and managing of the online invitations. It was launched in the year 1998 and is a free, advertisement-supported service. It has a simple interface that creates the online invitation through the website. This online invitation in general, is called as 'an Evite'.
The host has to just enter the email address of prospective guests and Evite sends emails to the guests. It is one of the best online services for creating invention cards. Evite not only provides and creates platform for the creative to unleash their creative skills, it also has the system for providing party ideas as well.
In its section related to party ideas, you can positively get the best tips and advises regarding the arrangement of a party.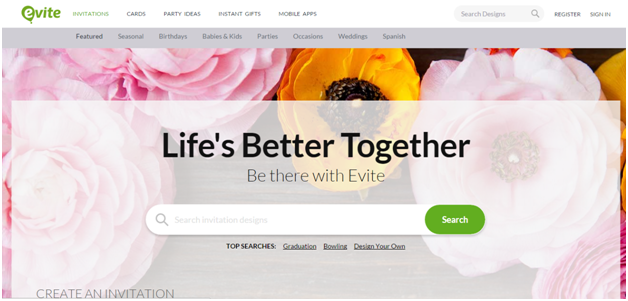 Below we have listed the 12 best alternatives sites like evite, all with the similar functioning and features-
12 Best Alternatives Sites like Evite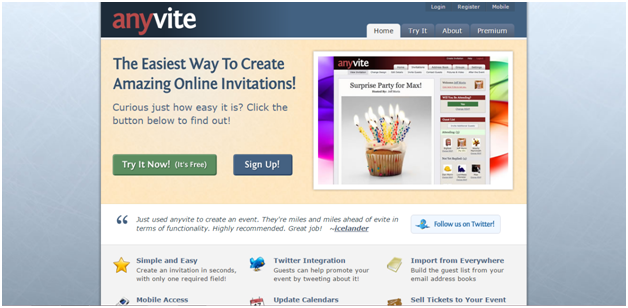 It is an online card maker which provides the freedom to use creative tools to the creators to create the professional level of invitation. Not only does it provide the tools for the purpose of setting up the invitation cards of all types and for all occasions, Anyvite also offers its users the provision of sharing the invitation cards with their friends as well.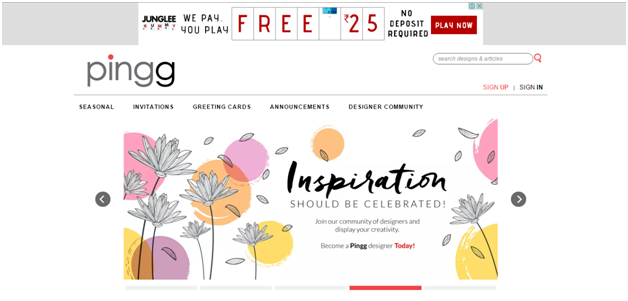 Pingg is an online e-cards and invitation maker and invitation sending platform. It falls under the category of those unique types of online services that offers it users with a diverse range of ideas like system for party ideas etc. You can explore for unique and trending party ideas to make your day remarkable. It is the leading platform of invitation.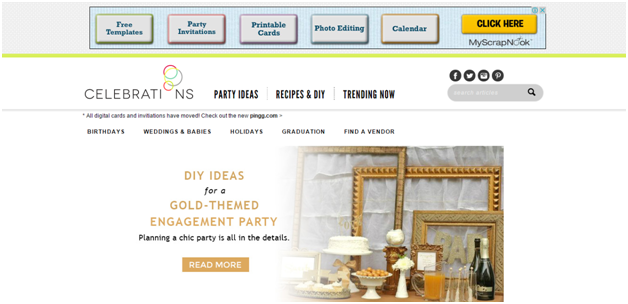 Celebrations is an online platform from where you can get the tools for the creation of invitation cards and also the latest party ideas. You can invite guests and also lets you choose the template by occasions like birthday or a wedding. You can choose a template according to your needs and create its respective invite instantly. All its steps and settings are provided on a single page.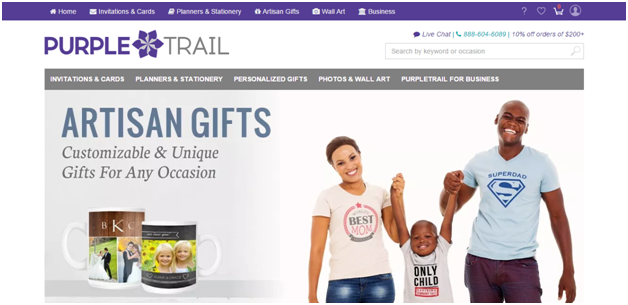 Purple Trail provides you with the apt invitation solutions for every situation or event, just name, it whether it be birthday or wedding party or holidays. It comes with more than 5000 designs to choose from. You can customize it according to your wish like adding your own message, photo, embellishment. Invitations can be sent for free and there are no ads as well. If you are interested in spending few dollars then you can get your invitation card printed and delivered to the guests just like in the conventional styles.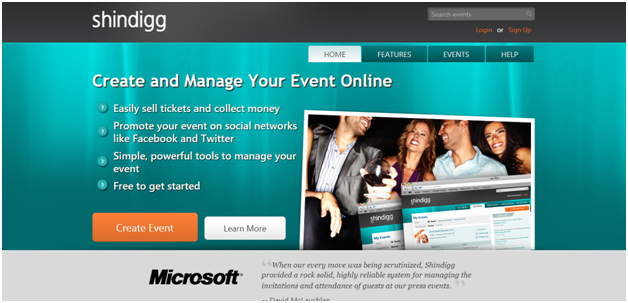 It is an event creator as well as event management platform that helps you with the setting up the events, cards, tickets and sells and manages them online with the help of its event producer and management system. Shindigg is reliable to give great blowout bashes irrespective of the scale of the no. of guests to be invited.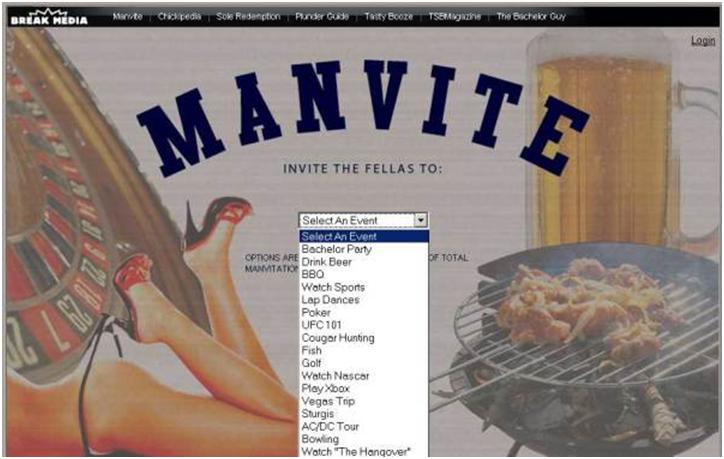 It is an online invitation platform where users can avail easily and simply invite rather than online summons that are blessed with flowery fonts and dabbling champagne glasses. As the name suggests it is basically an invitation service for men. If you are planning on hosting a football match or a bachelor's party and want to invite only boys then Manvite is the right choice for you.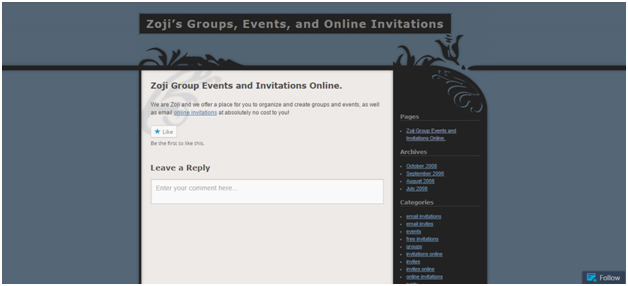 Zoji caters online tools to aid you plan activities offline. Its service lets you manage events for various theme parties as well as get-togethers of social groups; be it with work friends, relatives or even BBQ buddies. It is relatively simple as- get to the site – > pick an invitation design – > input information about your event – > add attendees, and you are done. Tracking it is also simple.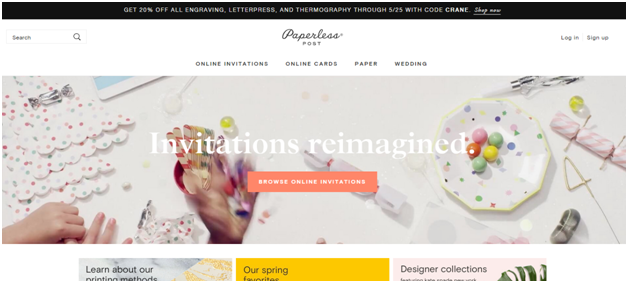 PaperlessPost is an online platform where you can create custom card and invitations. It turned up to redefine the tradition of stationery. It is more of a practical solution so that you can dispatch and track online custom cards and invitations. It has wide variety of beautiful templates to offer. You can do multiple things like choosing a template and entering text accordingly or seeing the RSVP status of the guests or reschedule or totally cancel an event or share photos of the event in the photo gallery. If going for the free version it lets you invite up to 500 guests while paid version lets you invite up to 15000 guests.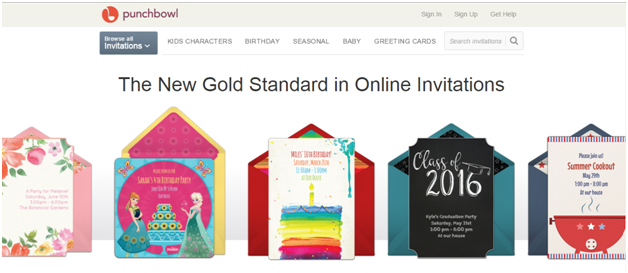 If you are all tensed about how to throw a rocking get-together well PunchBowl is the solution to all your worries. It helps you plan it from the very beginning to the end. It also gives you suggestions based on your answers to questions regarding the party. It has no. of impressive party planning traits like gift gestures, potluck management, native vendor search and customizable digital invitations. It also sees if your guests can make it to the party or not.
It is an online design market place. It provides you the customizable templates of the invitation and e-cards. If, in case, you are in a hurry to send party invitation card tour beloved ones, in that case PsPrint is the best platform for this purpose. It will make you get the templates of the stylish and highly decorated invitation card.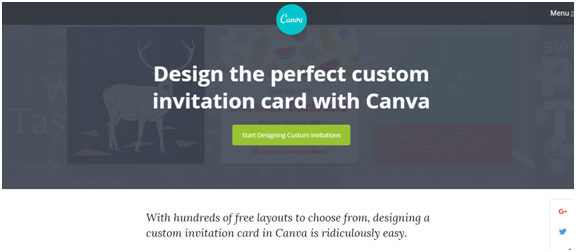 Canva is a very easy and straightforward platform for the purpose of making elegant and creative e-cards and invitation cards.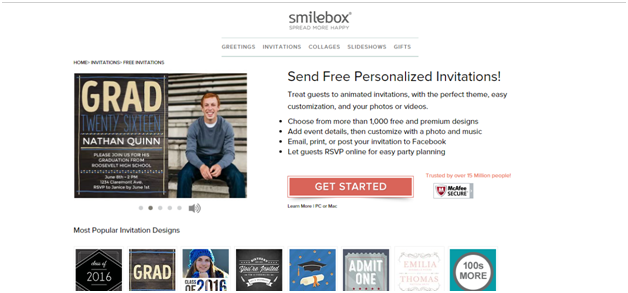 Smilebox is an online platform for creating and sharing the invitations in an online environment quickly and easily. It deals in slideshows, scrapbooks and photo albums creation as well.
With the above Evite alternatives you can easily send customized invitations to your loved ones. They are to make your work less complicated and more organized.