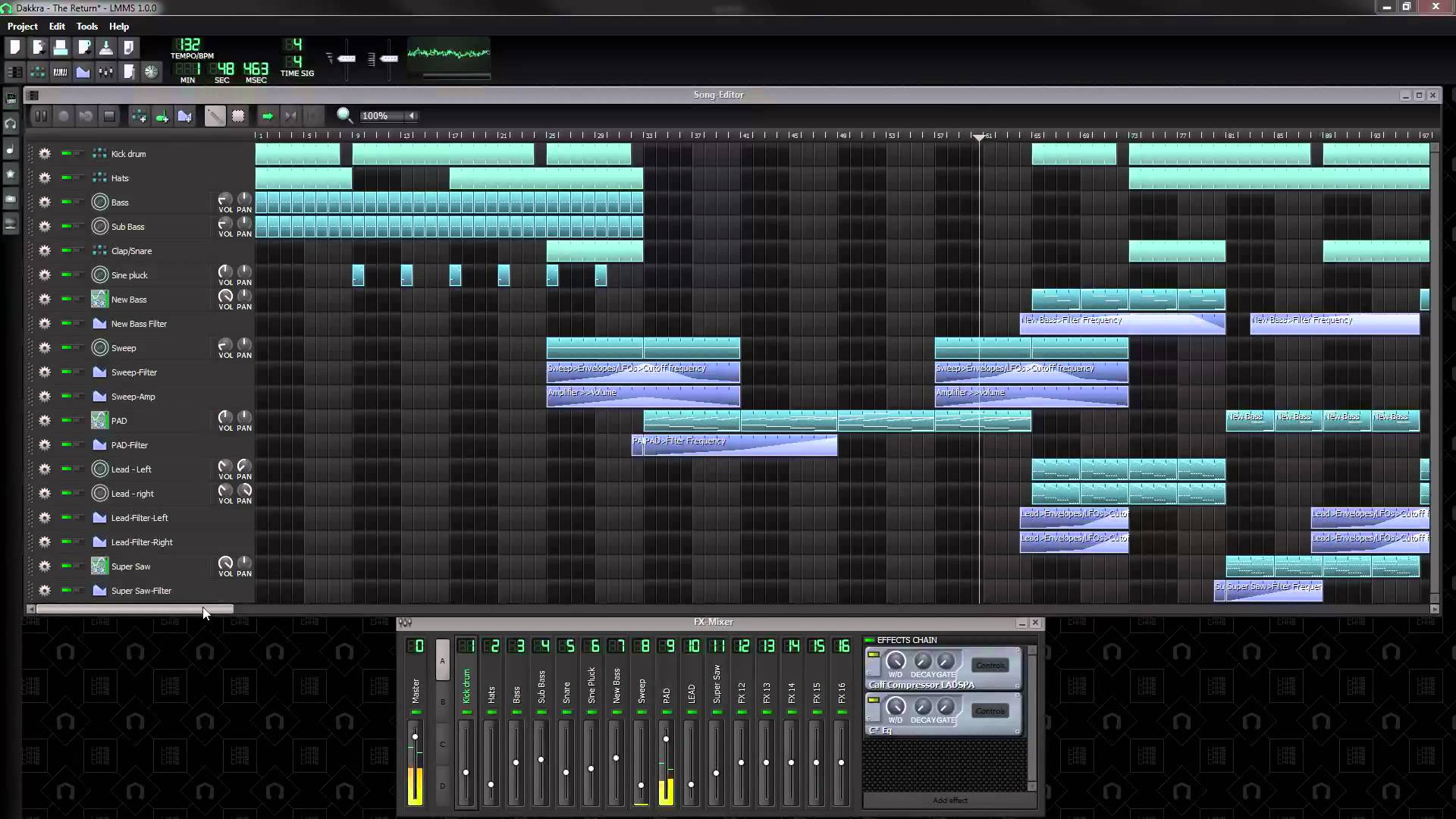 If you are passionate about music and want to become a great music composer, but don't have enough skills or resource to fulfill your dream, then you can always take help of some excellent beat making software. These software's are capable enough to provide you the environment you are looking for. Using the below-mentioned software you can compose your kind of music and beats. Most of them are free to use and offer sample music which lets users get inspiration and create something unique.
All these beat making software is easy to use, and there is no need to be skilled in utilising their features. Here in this article, we have listed the most popular and highly advanced beat making software for Windows and Mac that are proved best due to their remarkable qualities.
You will also like to check our list of Best music production software and audio editing tools. If you are mobile user, you may also try these beat maker apps.
Best Free Beat Making Software for Windows and MAC
Let's have a look at the best free beat making software for Windows and Mac and let us know which one you like to use.
1. MuseScore (Windows, Mac OS) (Free)
MuseScore is an intuitive beat making software which is free to download and is compatible with Mac as well as Windows 7, 8 and 10 operating systems. The software brags and easy to use interface and useful features that allow users to work freely and create the ultimate music of their kind.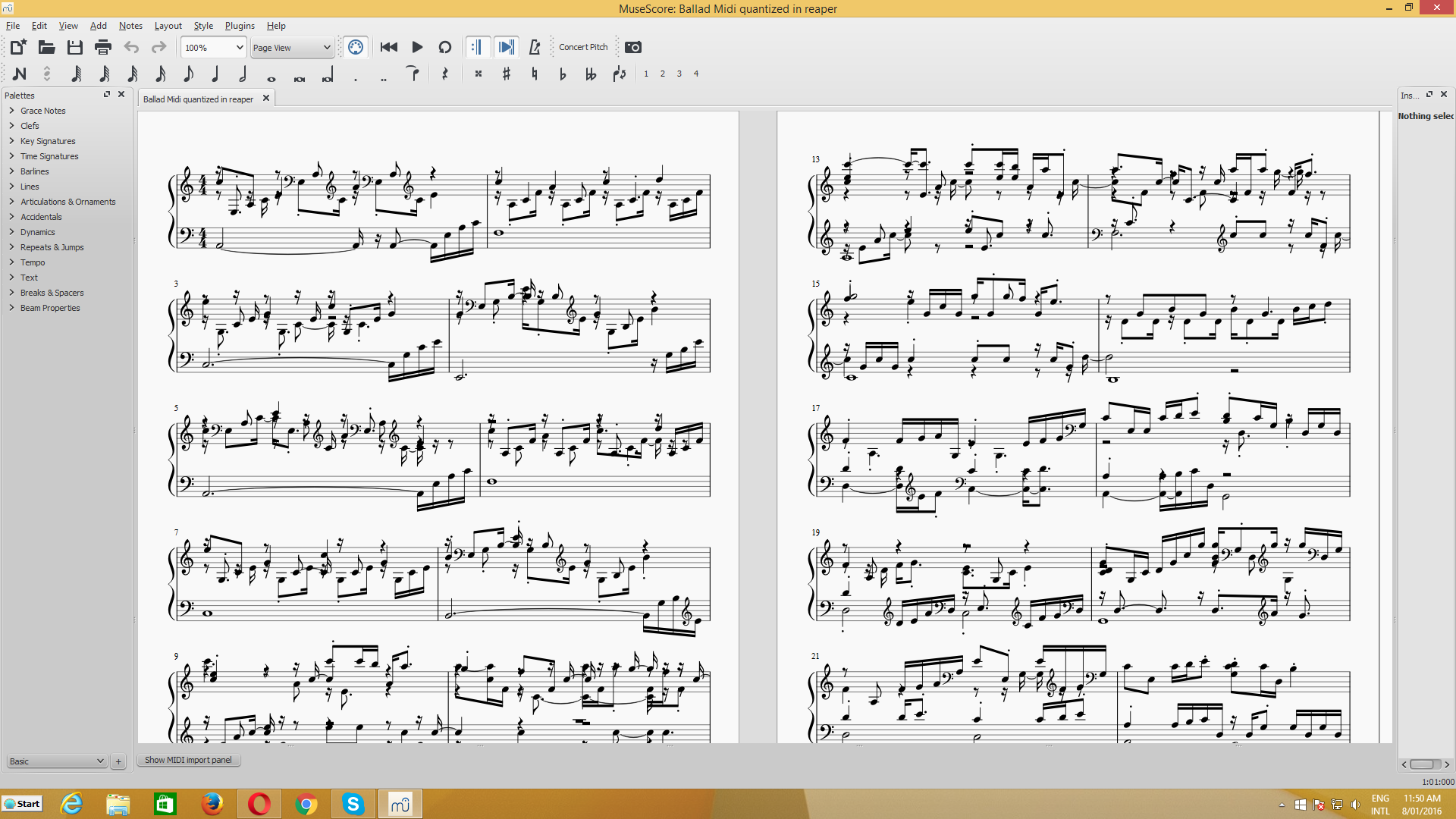 The tool is highly recommended for those who are beginners and don't know much about music. A passionate user with the help of mouse and keyboard can be a musician using this software for sure. You can edit tracks after saving them and later on export those music files in various formats such as Flac, OGG, Wav, etc.
Visit : Official Site
2. FL Studio (Windows, Mac OS) (Paid)
If you have a creative mind and looking for a software to compose something unique that FL Studio is the best option for you. The software is not free and will cost you some bucks. It can be used by both Mac and Windows users.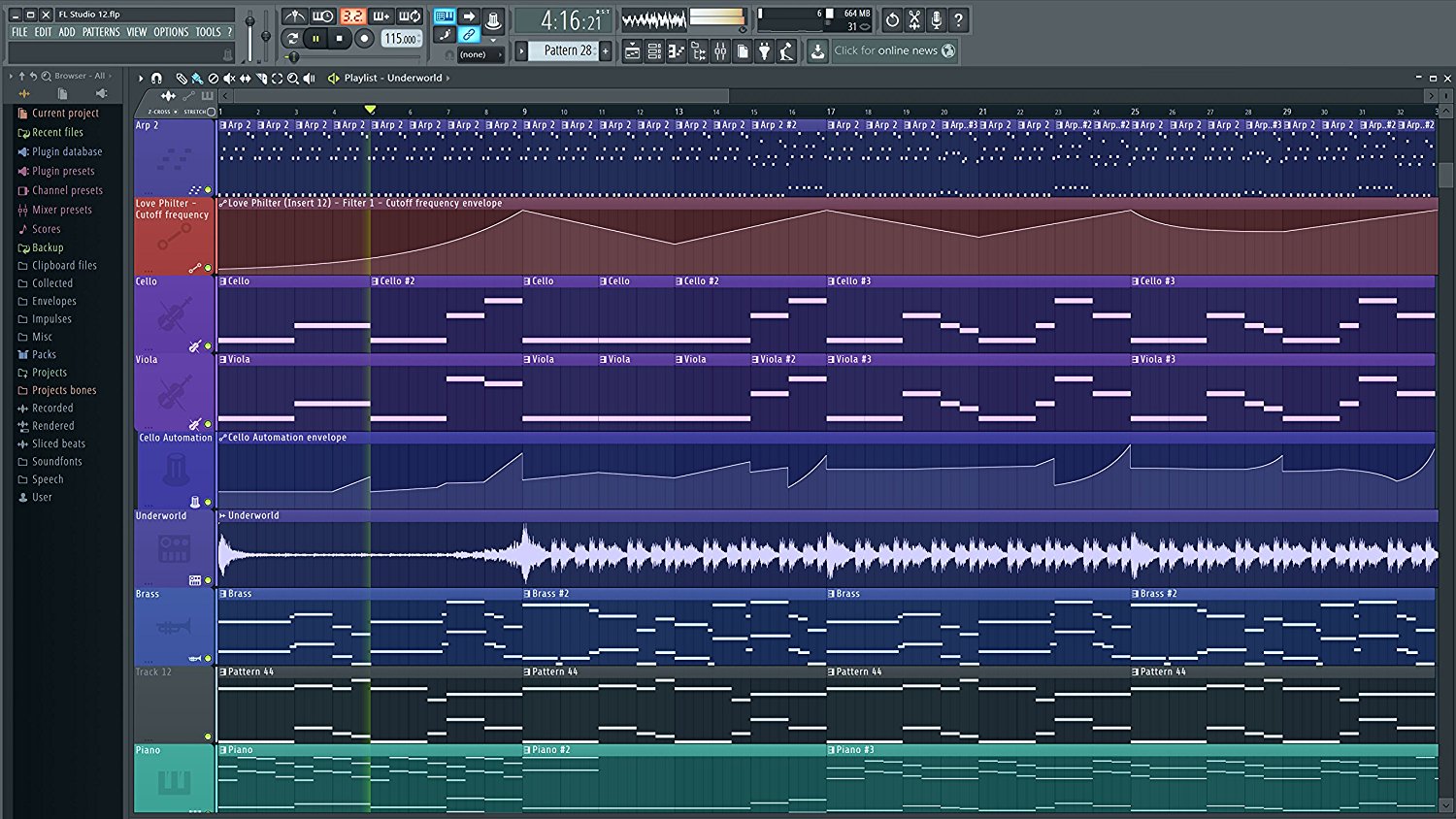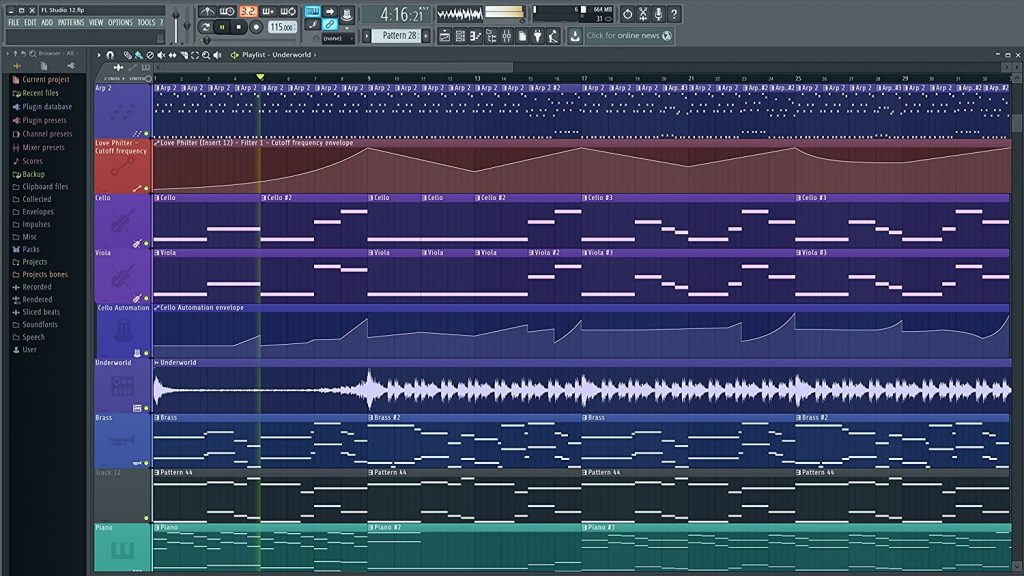 There are multiple inbuilt tools features available to enhance your skills, and you can easily create, edit and record your kind of music or mix the record tunes included in the software. It has simple and easy to use interface and flaunts many cool features such as copy and paste to help beginners. Fl Studio Mobile for Android is also available. 
Download : Official Site
3. Ardour  (Mac, Windows, Linux) (Freemium)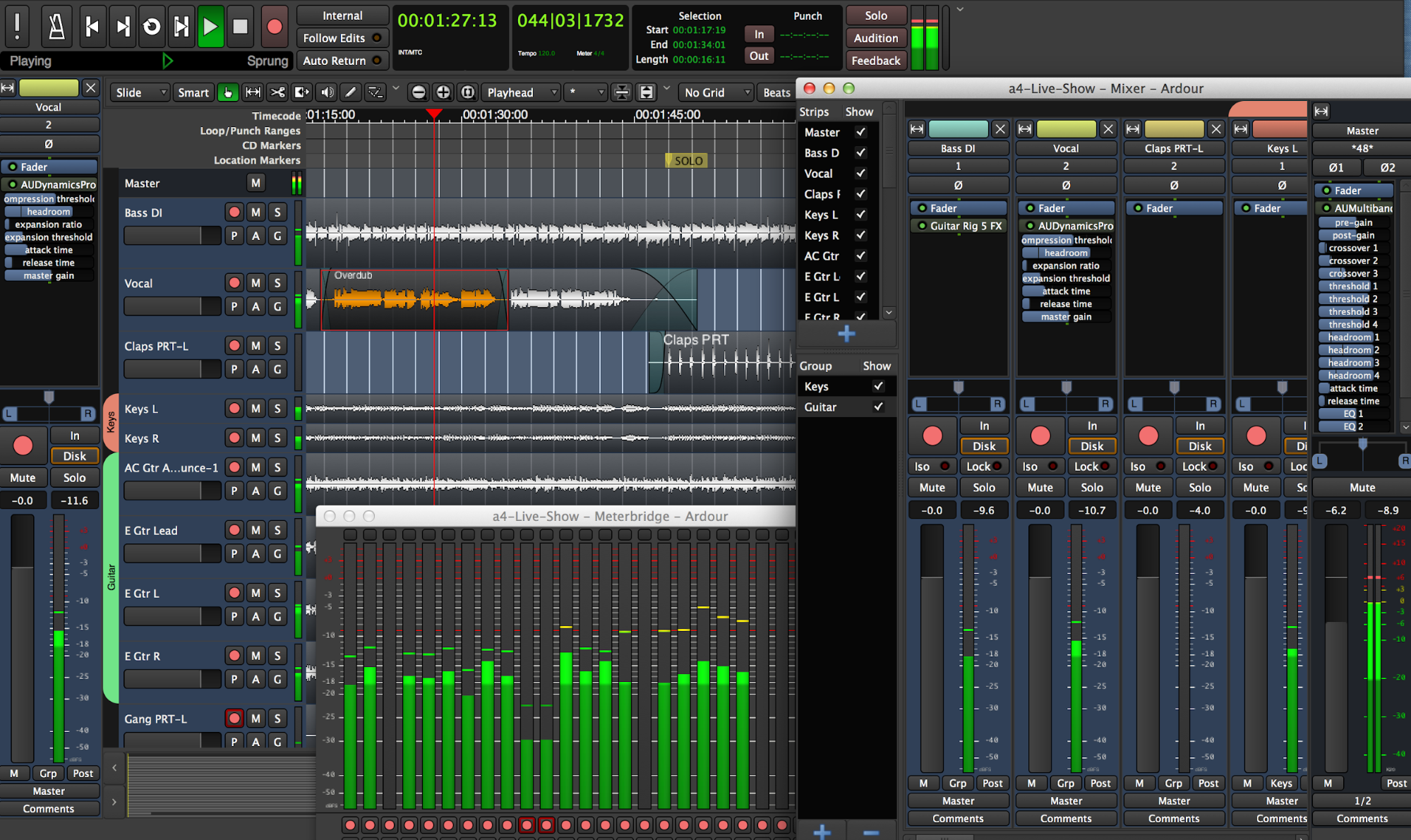 Ardour is a freemium music beat making software that you must try if you are passionate about this field. It is designed to record, mix, and edit your music. You can provide input through a recording device such as a microphone and alter the settings until you are satisfied with the product. It has an easy to use design to make editing and mixing easy.
Visit : Official Site
4.

Talktion T7

(Mac, Windows, Linux)

(Free)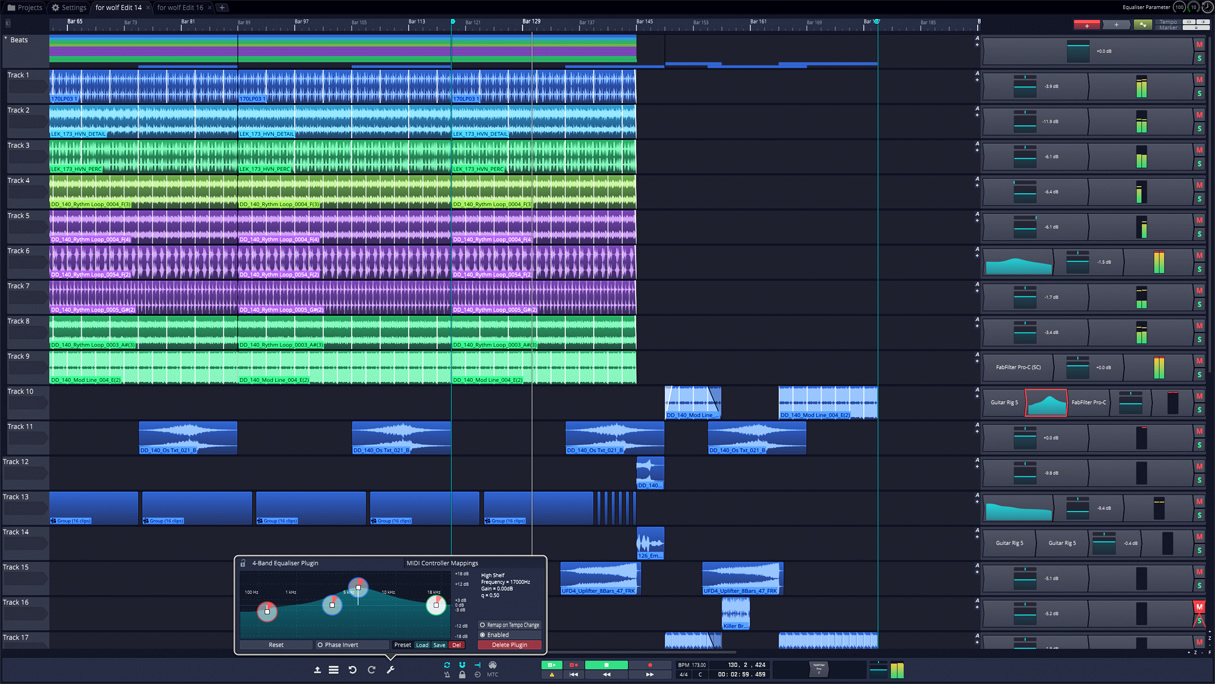 Talktion T7 is free to use software for creating your own music.
It offers you fantastic value and a great interface where you can work on your work seamlessly. It has a very intuitive interface and some excellent editing tools. It also has super-cool LFO Modifiers that will ease your work a lot. The multiple browsers provided with it are equally very helpful. There's full support for VST instruments and effects along with audio comping. It must be on your list if you are looking for quality software under the lease budget.
Download : Official Site
5.

Reaper

(Windows, Mac, Linux)

(Paid)
Reaper is not a free software so keep that in mind. This DAW will cost you $225 for commercial license. However, a 'Discounted License' version is also available for $60.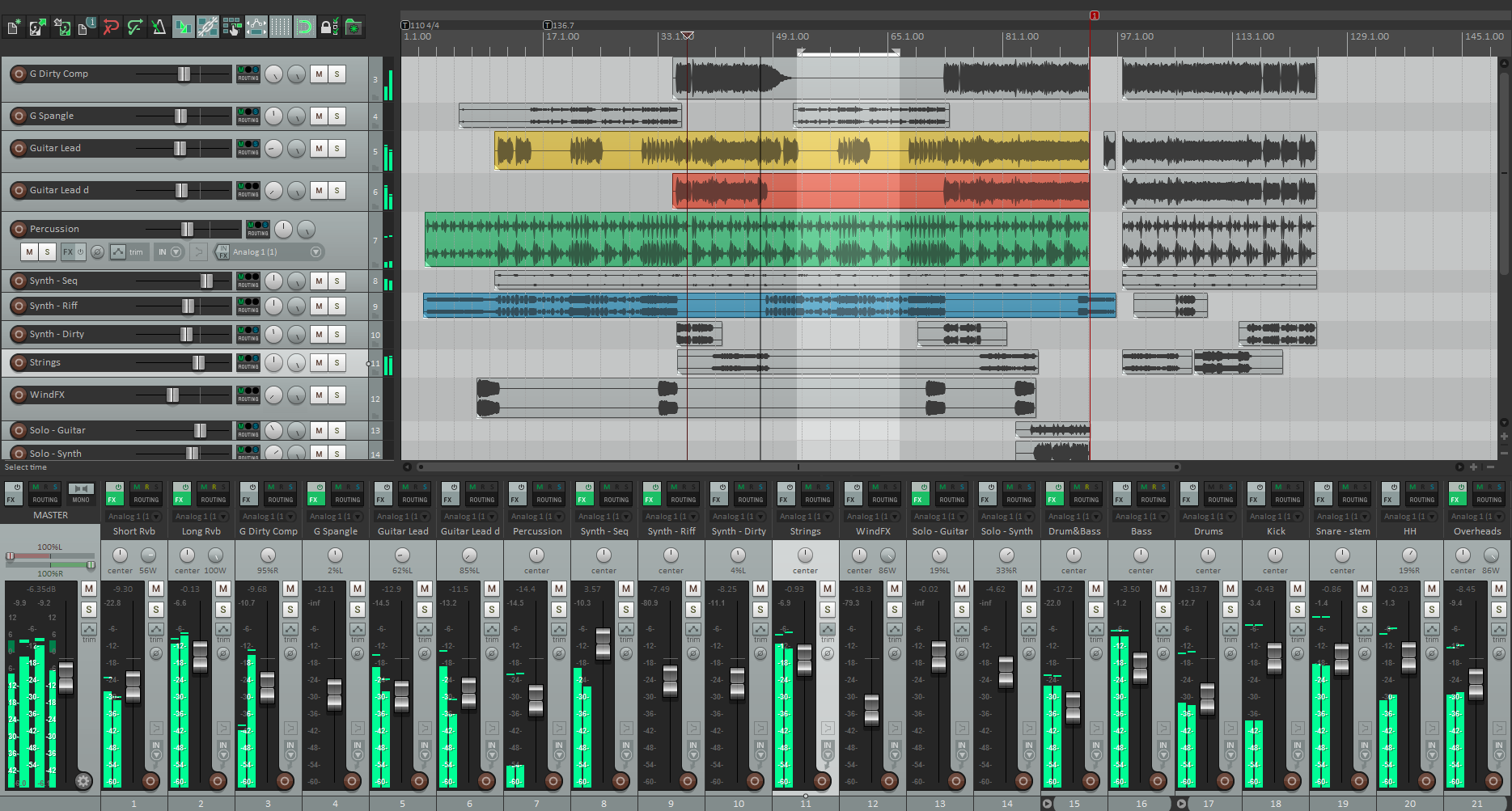 Reaper is one of the best beat making software for a 'Less than $100' category. But don't judge by the budget, this has some of the best features that you might find in the expensive software only. It comes with built-in plug-ins and an extremely easy to use interface. If you want to use other plug-ins, you can download them easily. It can read up to 25 different file types. Overall, it's a solid DAW and does not require any special knowledge to use it. So, if you are planning to enter the music world, do try Reaper, you won't be disappointed.
6.

Ordrumbox

(Windows, Mac OS, Linux)

(Free)
Ordrumbox is a unique open-source beat making software which has become highly popular in the past year due to its advanced functionality. If you have Windows 10, Linux or the Latest Mac OS X version then is it one of the best options to create your beat.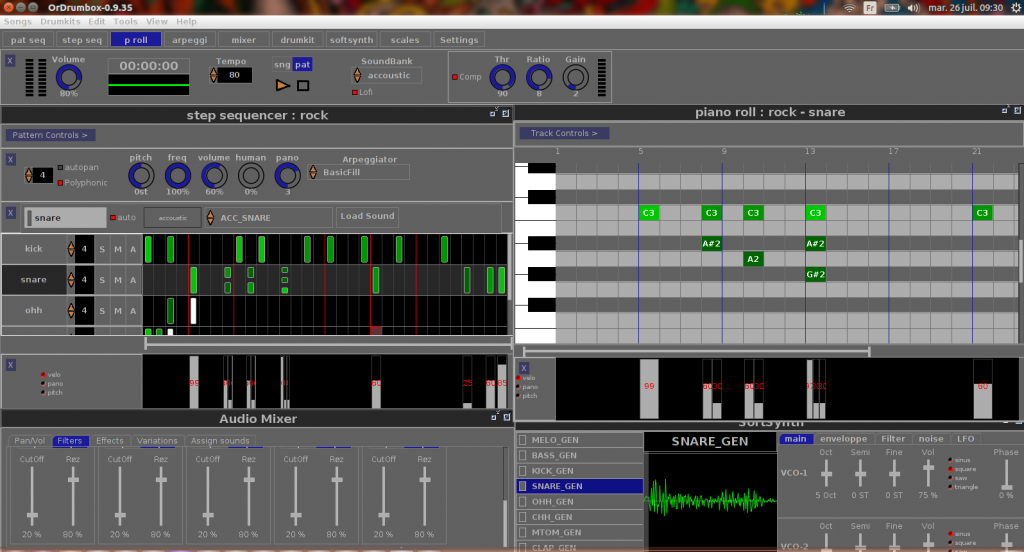 Users can download this software for free from the website of Ordrumbox and enjoy it's easy to use yet powerful features. The software lets users change the inbuilt settings to create their music effortlessly. Exporting music files created with this tool are also very simple.
Download : Official Site
7. Easy Music Composer (Windows)

(Free)
Easy Music Composer is another free to use beat making software that you should use if you are a love creating music.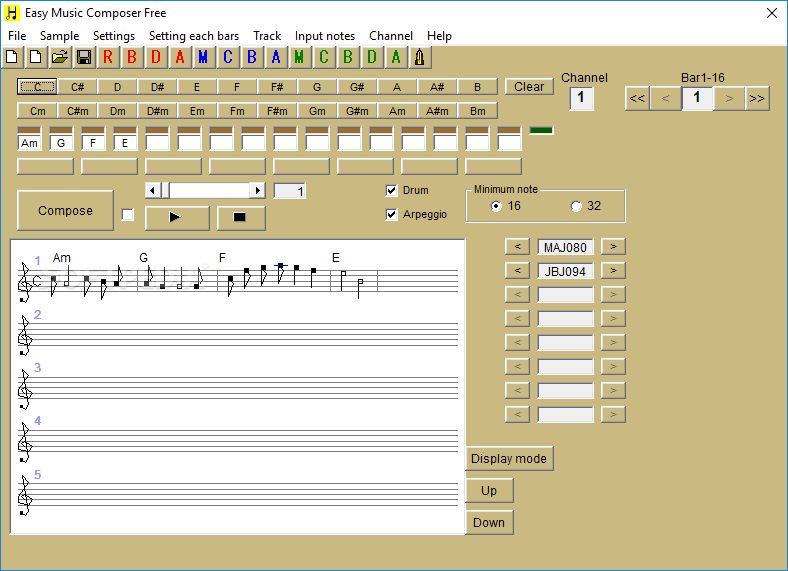 Want to create your very own fresh music with ease? This is the software for you. There are many things that you can do on E.M.C like compose songs, input notes, set the melody, add words and write into your partitions directly from your computer.
You can also alter the basic settings like bass, tempo, and volume and create a song that you want in your own style.
8.

LMMS

(Windows, Mac OS, Linux)

(Free)
It is an open source music-making software which is free to download and is compatible with Windows and Mac both. The software boasts a simple user interface and offers easy to use functionality to create mind-blowing music and beats. The software includes various sample tracks that can help you compose your own with a unique style.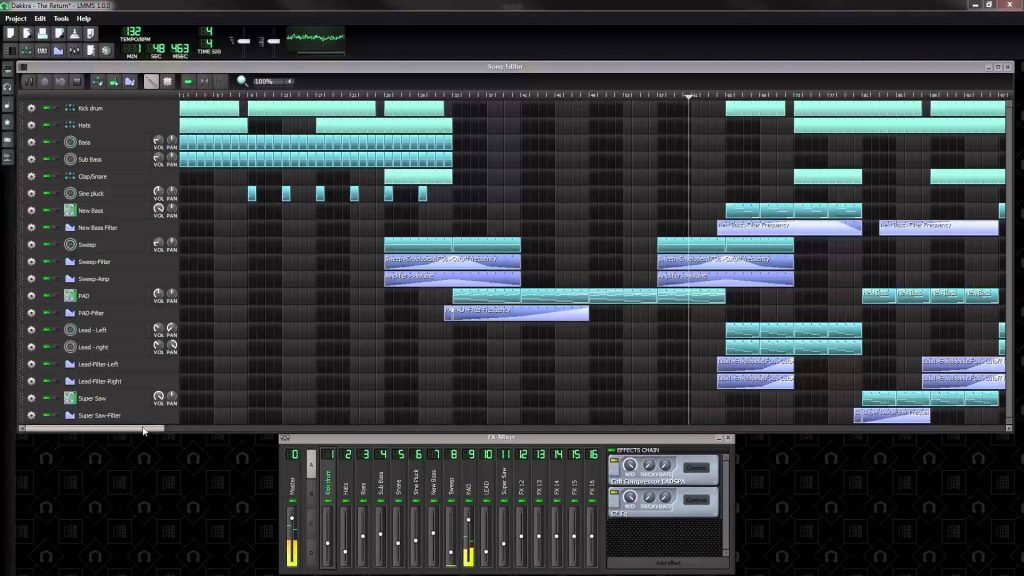 On the left side of the screen, you will find plenty of presets that can be added to your track. You can listen to them with a single click and make your mind accordingly. The software also packs the huge variety of instruments in its database. Users can save their tracks in MMPZ or MMP format and export them by selecting WAV or OGG format.
Download : Official Site 
9.

HammerHead Rhythm Station

(Windows)

(Free)
It is another robust software which allows beginners as well as professionals to create fantastic music tunes. The software is free to download and is compatible with Windows.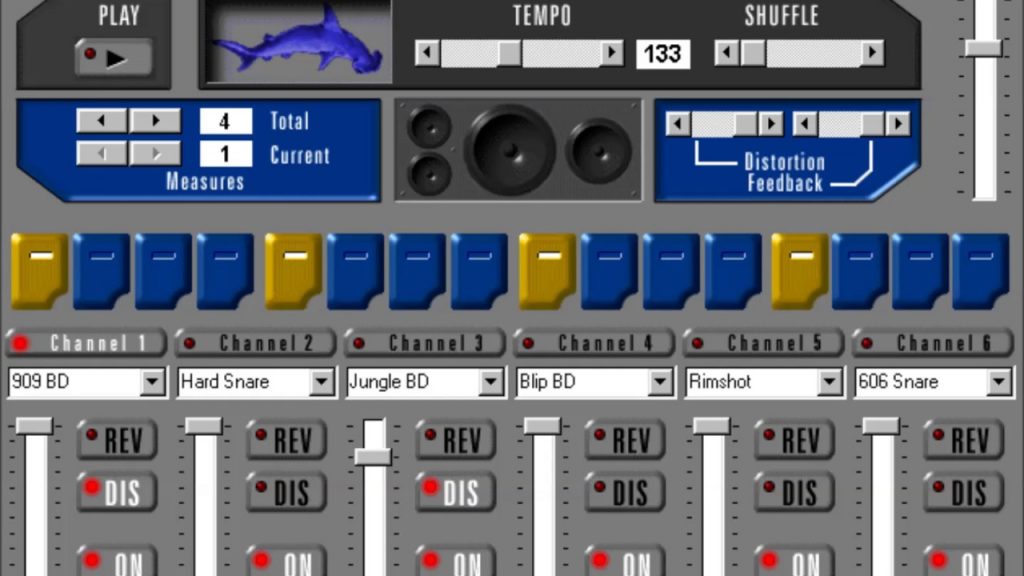 It also offers a cool interface with many useful features to create new tunes. There are plenty of built-in tunes that can help you to compose exceptional music. The files created on this software can be easily exported and saved in different file formats.
Download From Here
10.

Garageband

(Mac OS)

(Free)
The software was initially designed for Mac only, but not Windows 10 users can also download and use it for free. The tool includes many sample instruments that allow users to learn to play musical instruments such as guitar, keyboard, etc. while composing music.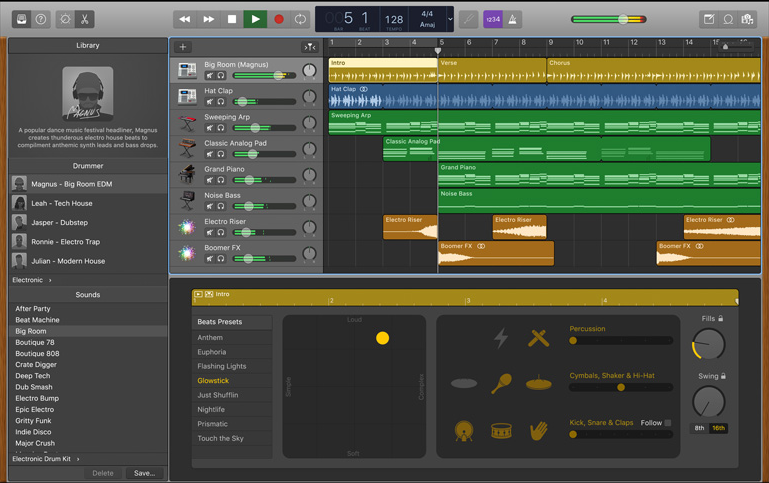 Like above-mentioned beat making software, you can save files in the various format that are created in Garageband.
Download : From iTunes
11.

Musink Lite

(Windows)

(Freemium)
Musink Lite is one of the most straightforward beats making software which allows users to compose music effortlessly with mouse clicks on the music sheet like they are editing any text document. The software also lets users Zoom in or out to see everything clearly and allow them control the whole program through keyboard shortcuts.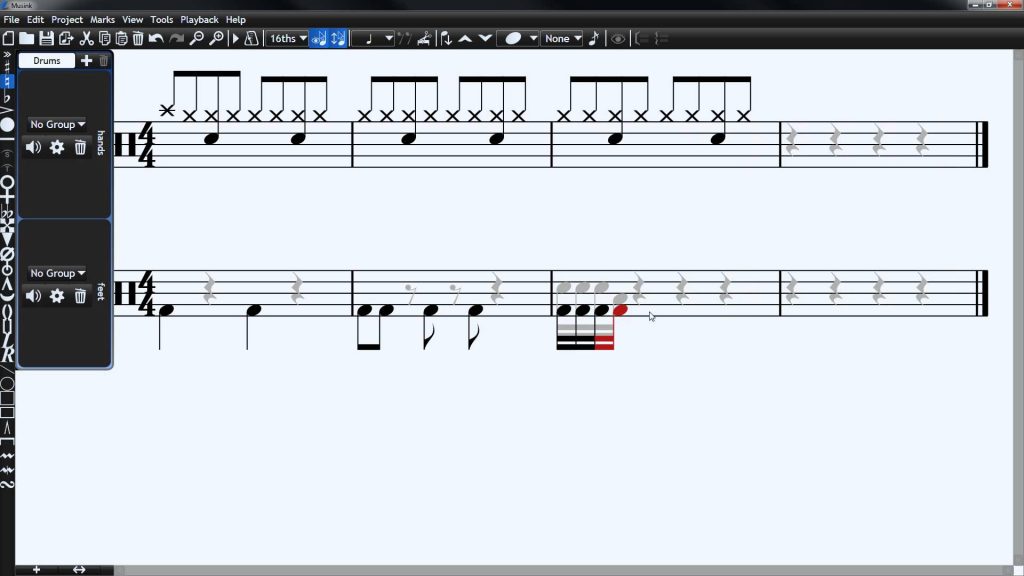 The software packs a Help Menu to guide new users, so it is highly suitable for beginners. Once you finish the project, export it in MID format, you can export drum loops too. They also have a Pro Version with few extra features, and you can purchase it for $60 for the lifetime.
Download : Official Link
12.

Cubase

(Windows, Mac, Linux)

(Paid)
Cubase is a paid software. It has 3 versions – Pro, Artist, and Elements. The cost of which is $99.99, $309.99, and $559.99 respectively. It has a 30-day trial version as well.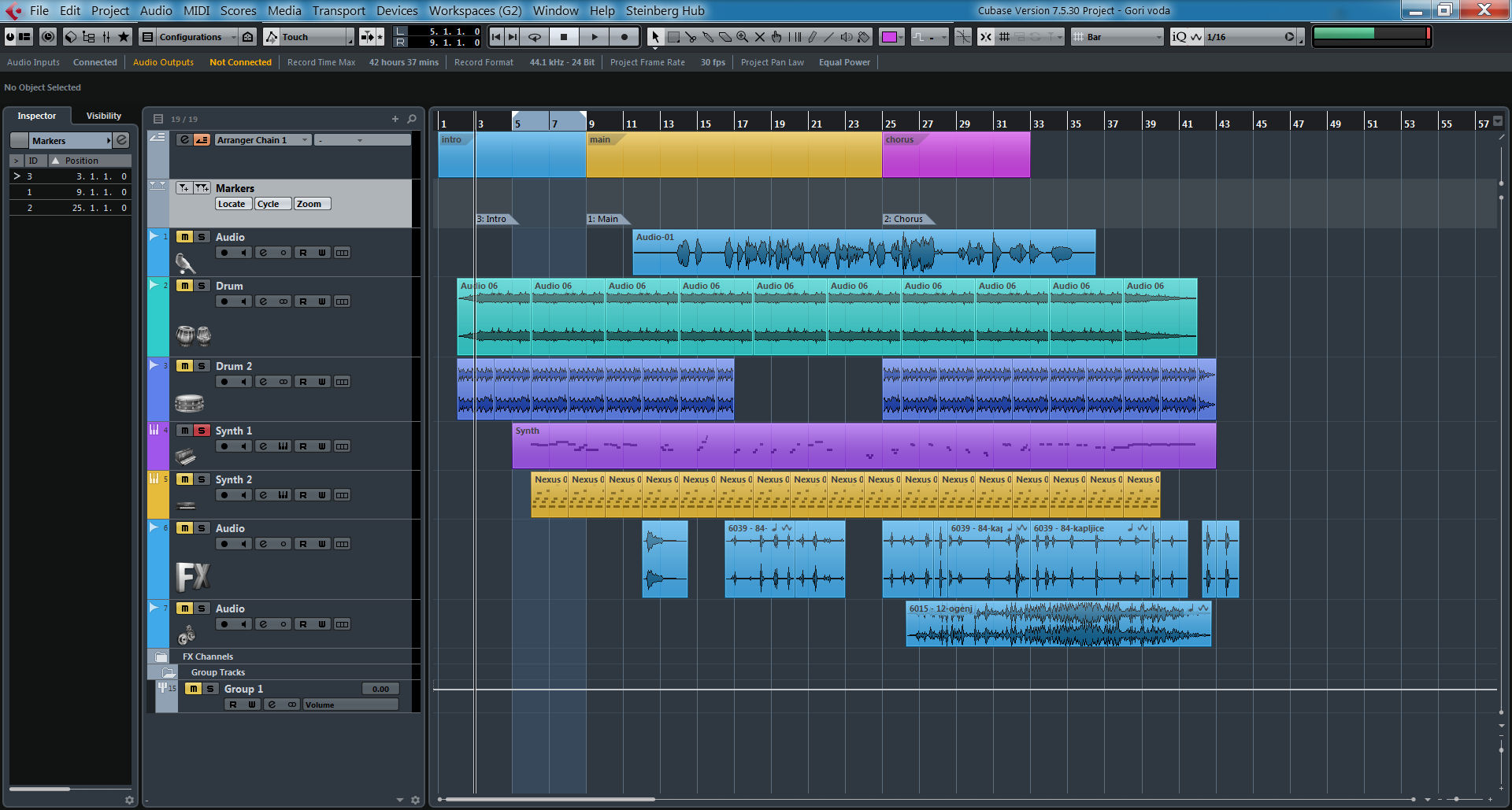 Cubase suits best to artists as it is a highly powerful and versatile software. It is very easy to use, comes with over 70 in-built plug-ins and an amazing level of support. Cubase has a huge sound library and a vast collection of tools that will enable you to create the music of your choice. This will suit a professional musician as well as a new-comer owing to its easy build-up. It is undoubtedly a strong and effective editing tool.
Download: Official Link
Free Beat Making Platforms Online
Well, apart from the above-mentioned software for your beat making work, there are a number of free beat making platforms available online that you can use and create the best music that you want.
JamStudio (Free)
Jamstudio is the best online platform available for beat making and mixing purposes. Even if you do not have any music idea or knowledge before, you will still be fine using this site. There are more than 100,000 files of different musicians playing different instruments are available on the site which you can mix up and come out with a different style of music altogether. The site has a fast load speed to prevent any delay possible. You must try it out for a fun experience of music creation.
Visit – JamStudio
2. Soundation (Paid)
Soundation allows you to make and create music according to your own creativity. You can use it without even creating an account, or if you want, you can create one as well, just to have a record of your activities, tracks, etc. You can record, create, mix, share, collaborate with others, etc. on the site. To create a unique sound and style, 4 separate channels are provided. You can create wide range of ambient video backgrounds to full-length songs.
If you have completed a project, you can export it as .wav and .sng files. Overall, it is a powerful, strong, and versatile tool.
Visit – Soundation
3. Looplabs (Free)
Looplabs is a free online tool for sound mixing, editing, and creating music, and audio. This is also a social site which allows users to like, share, comment, and listen to others' music as well as their own. They can collaborate live from the studio portion of the site as well. Others things you can do involve adding drops, changing tempo, and chopping the loops. It is most suitable for beginners as they can experiment with different genres and practice with tempo.
Visit – Looplabs
4. AudioTool (Free)
If you want to make a professional audio tone or create music just for fun, here's a free tool for you. AudioToo has been designed to bring all the mixing and editing at your fingertips. You can create any sort of music according to your desire and enjoy owing to a large number of editing and mixing tools available on the site.  AudioTool also has a unique feature of promoting its users on Twitter and Facebook. So, if you create a good song, you can broadcast it on all types of social media.
Visit – AudioTool
Wrapping it Up
Becoming a musician is not a tough task anymore, and you do not need to spend too much on buying expensive instruments. There is no need to take assistance from someone as well, thanks to these amazing free beat making software for Windows and Mac OS that make everything so simple for everyone. Hopefully, the list we have provided will help you to achieve what you want. Feel free to give your valuable feedback.