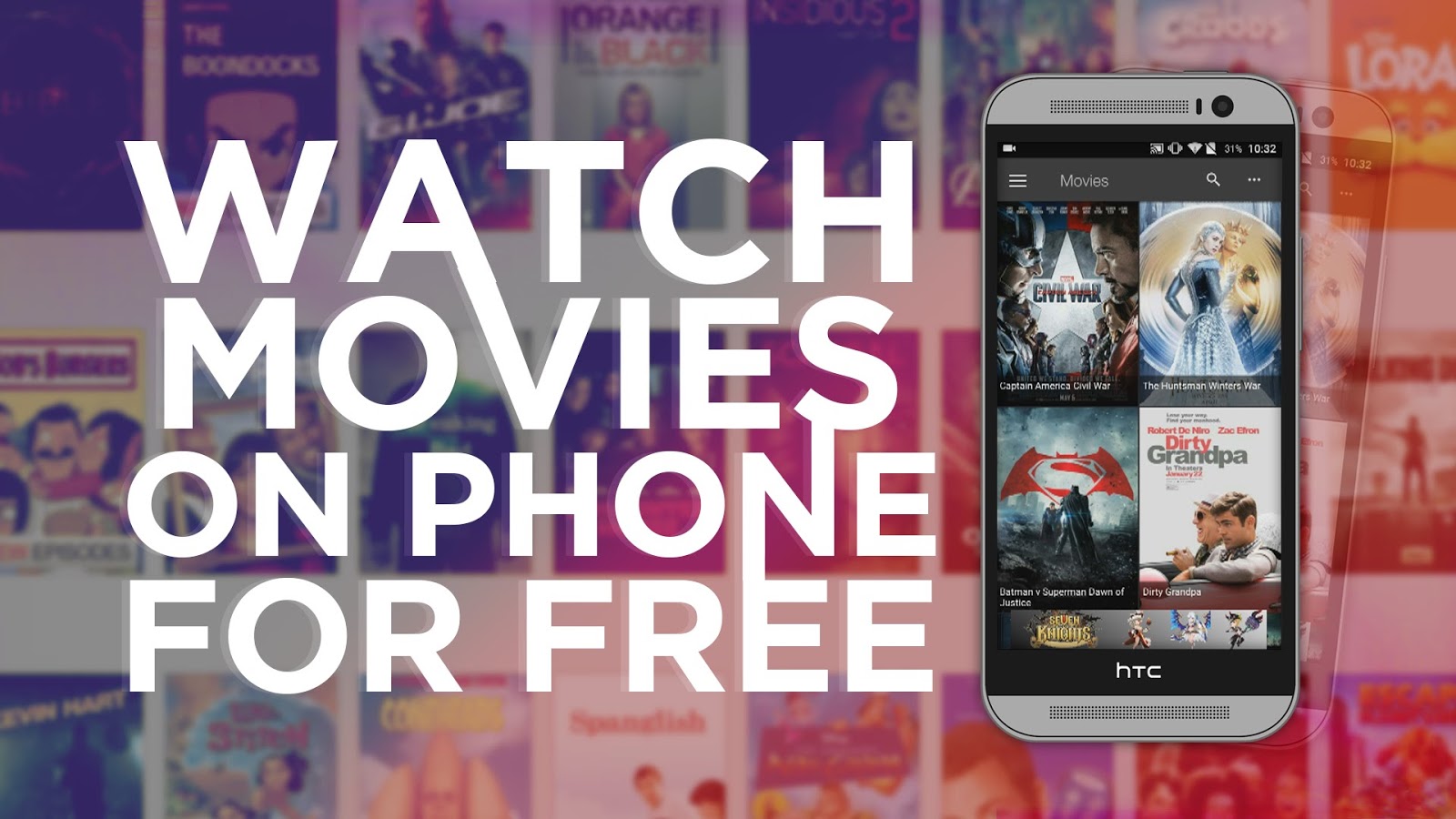 Free Movie Apps are the best way to kill the boredom time. Day by day a lot of movies are coming, and somehow we don't watch them all. Now what we do, you can download them and watch them on your smartphone. Today we are going to share with you some fo the coolest movies apps for Android and iOS. You can download the video and watch it whenever you have spare time. It will save you time and kill your boredom also.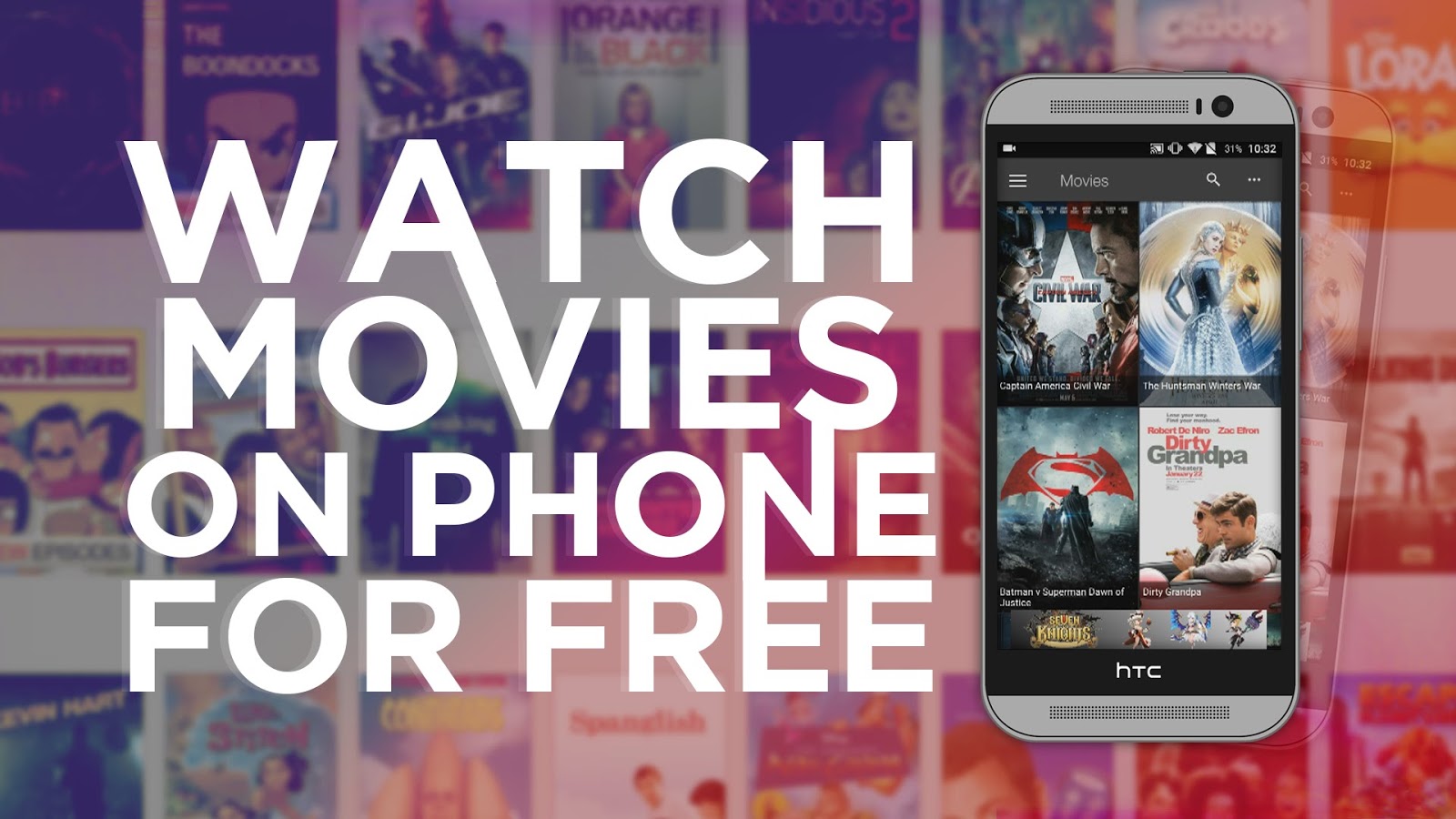 Also Check:
On these apps apart from movies, you can also watch TV series. In the past few years, the tv show is also getting more popularity in the entertainment market. Over the day as entertainment market is getting more popularity Movie, Apps are created and launched frequently. Not all of the are good enough, so we came up with the Best Free Movie Apps For Android and iOS.
Best Free Movie Apps For Android and iOS
1. Amazon Prime Video (One Month Free, After One Month $8.99)
Amazon Prime Video is the entertainment app by Amazon. The app consists all the Movies and TV shows you wish. You can stream and download favorite movies and TV shows including Amazon exclusives like The Grand Tour, The Man in the High Castle, and Emmy award winner Tumble Leaf. The peoples who love Bollywood movies and TV show can also watch that too on this app.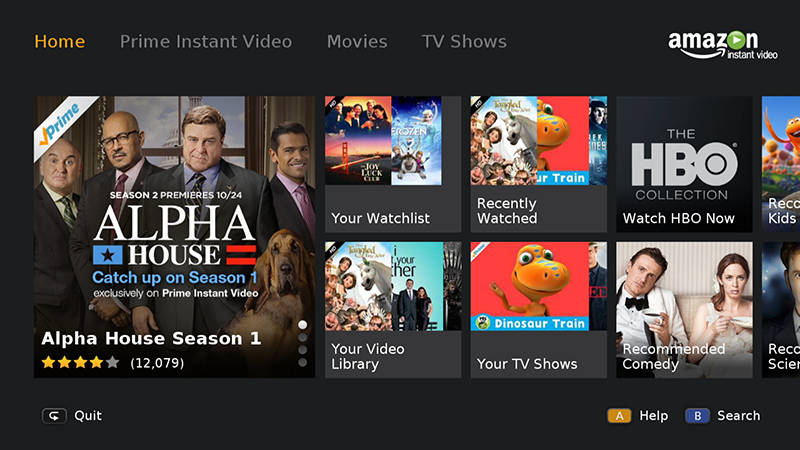 There is no additional charge for downloading the movies and TV show for now. Amazon Prime video is also providing the free One-month subscription so, you can watch any movie or tv show and download also. Here are the Key features of Amazon Prime Video App:
Download movies and TV shows over Wi-Fi or cellular to watch anywhere, anytime.
Customers in India can enjoy hundreds of top Bollywood and regional Indian hits.
View IMDB data about the actors, songs, and trivia related to your videos during playback with X-Ray.
Stream the first episode of select TV shows for free.
Prime members can sign-up for and stream videos from channel subscriptions including HBO, SHOWTIME, STARZ, and dozens more.
Purchase or rent videos from our catalog of hundreds of thousands of titles including new release movies and current TV shows. (US, UK only)
2. Tubi TV – Free Movies & TV (Free)
Tubi TV is another favorite movies and tv app for android and iOS. The app offers you to watch popular movies and TV series in full HD. Tubi TV is absolutely free for all. You don't have to subscribe any pack for watching and downloading movies or TV show. The videos have on this app are fewer than cable. Unlike cable, you can watch it anywhere, anytime and on any device. There are a lot of categories to watch movies like action flicks, documentaries, Korean dramas, anime, horror and so much more, without ever paying a subscription fee you can enjoy all of them.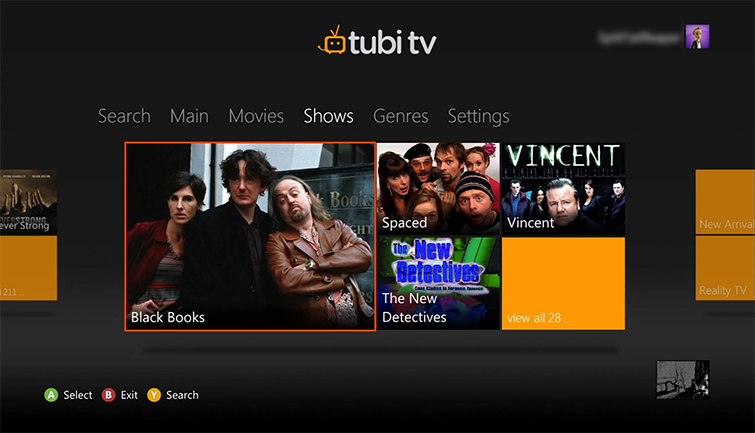 The best part of the app is you can also browse through the artist name and watch all the related movies and show to them. There are many other features like that so here are key features of the Tubi TV:
Watch Movies & TV Shows with the Biggest Hollywood Stars
Stream online movies and TV shows from your favorite Hollywood studios
Free streaming for every movie and TV show – Never pay a subscription!
Discover hidden gems and new favorites
Create a personal queue to bookmark what you want to watch
Watch on multiple devices, like Xbox, Roku, Chromecast or smart TVs
3. Netflix 

($7.99/month)
We all know about the Netflix for those who didn't know; Netflix is the world's leading subscription service for watching TV episodes and movies on your phone. Over the day Netflix days Netflix is getting more and more popularity. Peoples are love watching Netflix show and movies. They also appreciate the work Netflix have done. To provide more content to user Netflix also have a mobile application. The app serves you the best experience anywhere, anytime.
Unlike Amazon, Tubi Tv, Netflix is not free at all. You can only watch some category in Netflix which is free. The Good new is Netflix providing the One-Month free subscription so all you have to get the free app as a part of your Netflix One-Month free subscription and enjoy thousands of TV episodes & movies on your phone.
4. JustWatch – Movies & TV Shows

(Free)
If you are a big fan of the Hollywood movies then just watch is the best app for you. JustWatch is the place where you can legally watch movies & tv shows streaming online. It is the easiest way to browse through your favorite movies or tv shows to see if they are available. You can also watch the TV shows on here of the favorite channels like Netflix, HBO NOW, Crackle, Vudu, XBOX, Playstation, Mubi, and Fandor.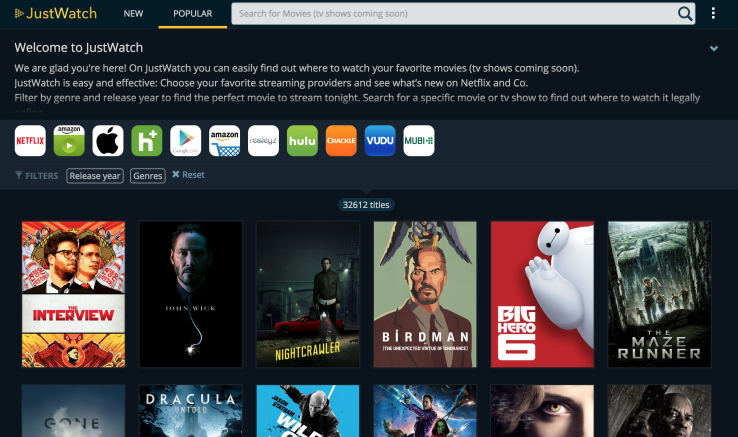 JustWatch also provides the favorite Movies and TV shows from many countries like Canada, the UK, Australia, New Zealand, Brasil, Mexiko, South Africa, Ireland, France, Spain, Netherlands, and Germany. The Features & Functionality are:
See what was recently added to the catalog of a provider
Search across all the big libraries at once
Find the best deals on your streaming providers every day
Use the Watchlist to turn your Smartphone into a remote
queue movies on your device without a login required
Watch bar: Choose your favorite vendors and filter different attributes like genre or release year at your fingertips
5. Hulu: Watch TV & Stream Movies

($7.99 per month)
Hulu is the instant access to all of your favorite shows, new series and great films, all in one place. You can watch all original premium series, and Hit movies on here. Hulu is the great app for children also because of they have Cartoon Network, Disney category in their library. Hulu has an incredible library of content including shows in HD from FOX, NBC, ABC, CBS, Comedy Central, PBS, FX, MTV & more. Cool Features for Hulu: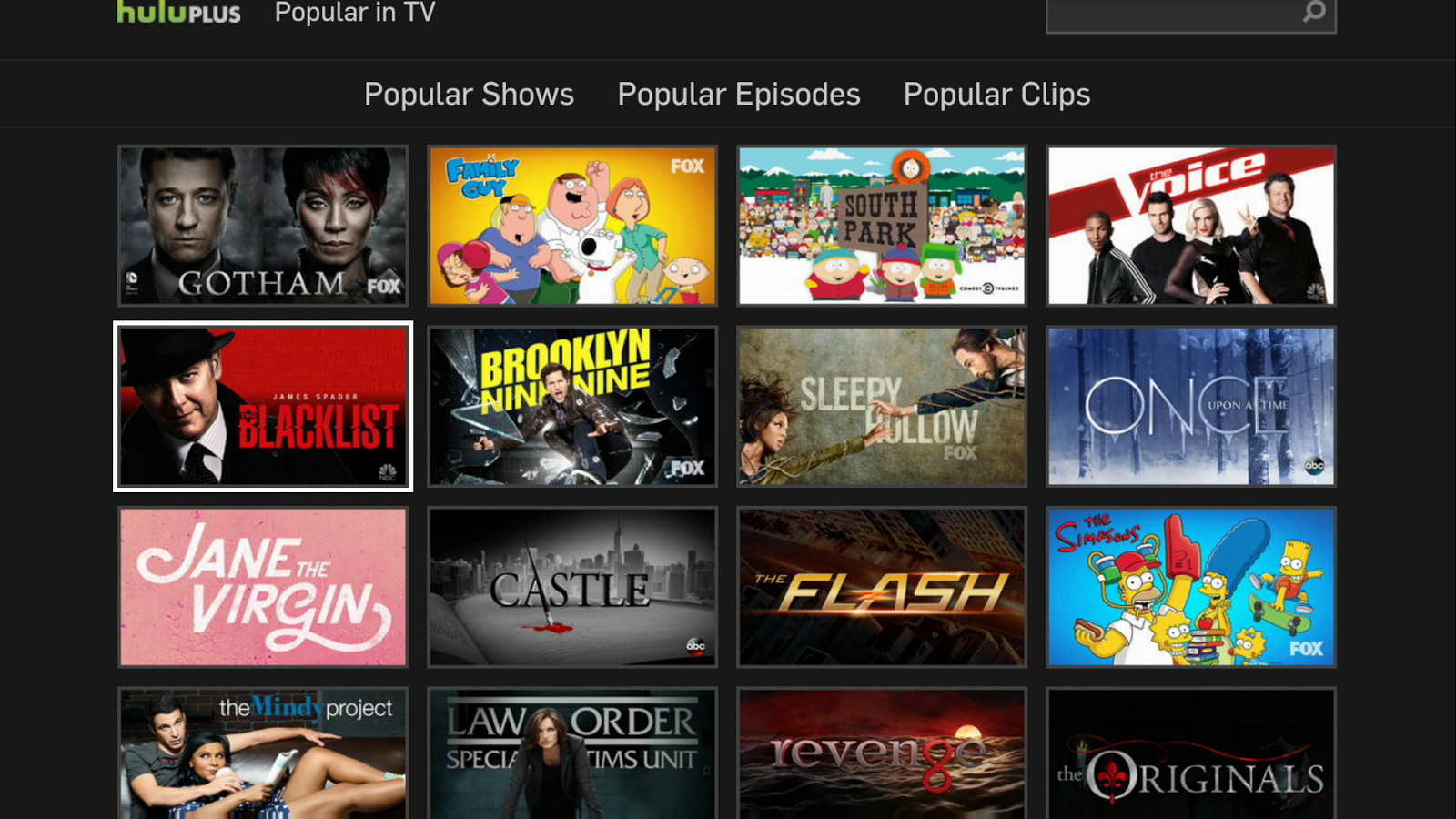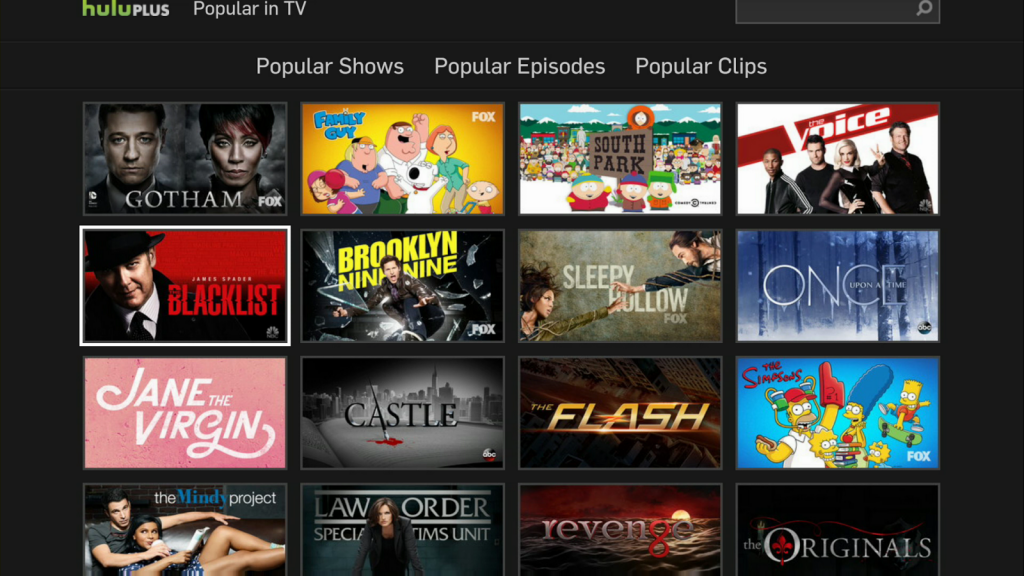 • Catch the latest HD episodes of shows from the popular channels
• Stream popular kids films, cartoons from Cartoon Network, Disney, Disney XD, Nickelodeon and other great kids TV networks.
6. Hotstar TV Movies Live

(Rs. 199 a month)
Hotstar is the best app for Indian users who love watching typical TV drama shows. The app has an incredible category for the TV shows and Movies. You can quickly browse the video you want to watch also download them for watch later. Hotstar also broadcasts regional channels that feature Malayalam, Marathi, Tamil, Telugu, Bengali, and much more.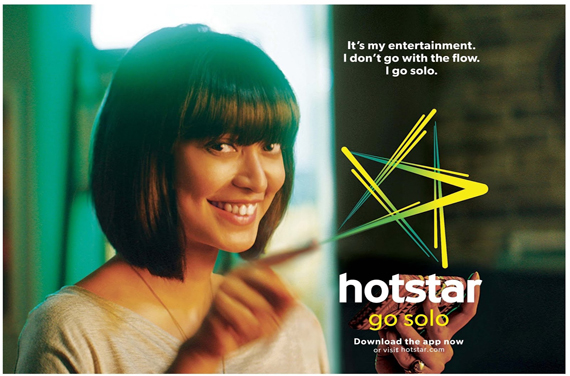 Hotstar is also popular among all age of person because of the live cricket streaming. India we all know how much people are the crazy for The cricket. So, if you want to watch cricket on your smartphone, Hotstar is the best app for you. Features of the Hotstar:
Live Streaming of Cricket.
Huge category for the Video and TV Shows.
Support all Popular TV channels and Show.
Apart from Hindi and English TV shows, providing Other languages also like Malayalam, Marathi, Tamil, Bengali, and much more.
7. Voot TV Shows Movies Cartoons

(free)
Voot is the part of Viacom 18 Digital Ventures, one of the country's largest growing media networks offering on-demand TV. Viacom covering huge audiences with varying choices and preferences, covering Colors Hindi, Colors Infinity, Kannada, Marathi, Bangla and Gujarati, MTV, Nickelodeon, Viacom18 Motion Pictures. In short, Viacom cover its all business into one platform Voot. Voot is offering the biggest TV Shows, Blockbuster Bollywood Movies, Indian TV serials, your favorite Toons & Voot Originals, absolutely Free.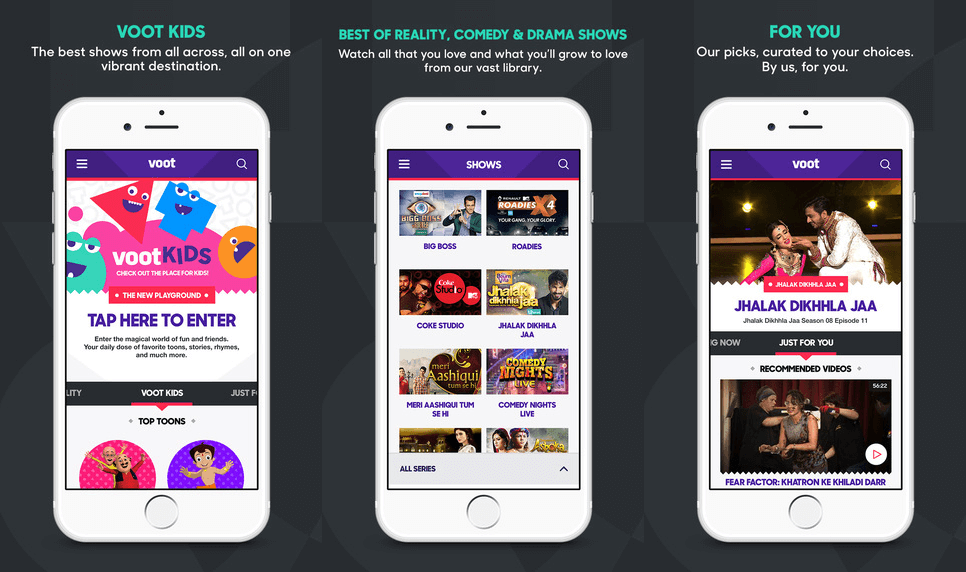 You don't have to spend a single dime to watch them anytime. Just download them and watch it anytime anywhere. Voot Features are:
Voot's Team handpicks the best and latest episodes of the most popular shows.
The first mobile video platform with a social engagement feature – where you can send out customized shouts for every video you watch, for everyone to see.
Resume and Playback: The App will remember the exact point where you had stopped and resume that also.
Chromecast Support: Now cast your favorite shows straight to your desired screen.
8. DittoTV

(INR 20.00/Month Pack)
Ditto TV is also one of the most popular Live TV App in India. Over 100 Indian TV channels and their shows are available on this app. You can watch these tv series anytime and from anywhere with the dittoTV app. More like other apps, Ditto TV is not free. If you are a new user, then you have 2 Days free trial, but after that, you have to Subscribe the plan by the per month. These are Awesome Features: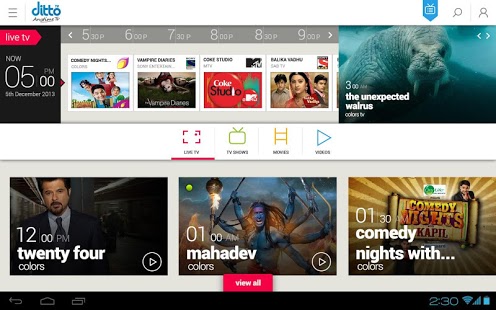 Live TV Schedule to help you choose from what's running on TV.
Catch Up of Popular TV Show Episodes.
Multiple login options are available.
Adaptive streaming to suit your internet connection.
Chromecast Support.
Promo code & Activate Prepaid card support.
Conclusion
These apps will kill your all boredom time. You can catch your all videos and shows on this app. We know some of the apps need a subscription, but there are also alternative to them. So try them out let us know which works well for you. If you have any other app so, let us know we will love to list them.