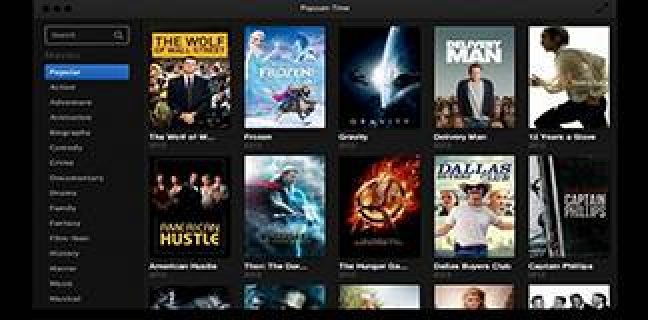 When it comes to live streaming of movies on your phone, nothing beats Showbox. It is the most preferred app by a majority of the users. However, like all great things, Showbox too, has a downside to look upon, which makes the users keep a backup plan for the best. Showbox servers tend to remain down at times, which makes movie streaming quite difficult with the app. The latest Showbox update has also contributed to the fact why users are looking at Showbox alternatives.
Best Apps Like Showbox for Android and iOS
We have scoured through the net to bring you some of the best movie streaming apps like Showbox for both Android and iOS users so that you can easily watch as well as download movies on your phone to watch it at your own convenience.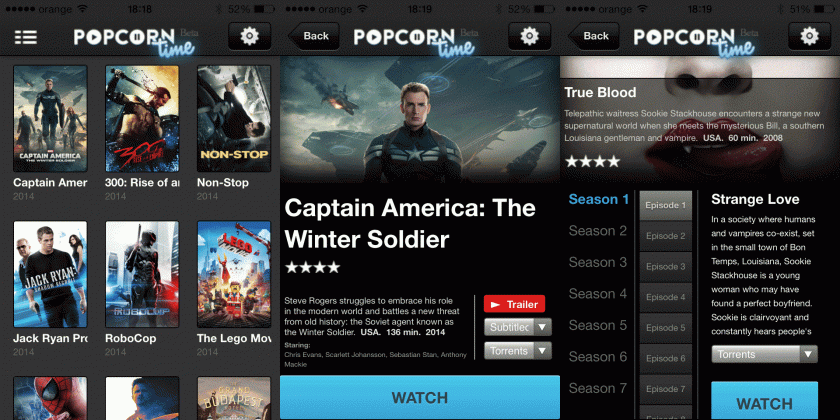 Popcorn Time is one of the best movie and content streaming platform and a brilliant alternative to Showbox. It is a one-stop destination if you are in search of the best streaming platform. It has a super easy Interface along with attractive design.
But what is more important is the availability of huge content on the app. You can have movies and TV shows across all the genres and time periods. You can browse your favourite genre like Action, adventure, fantasy, etc. and you'll have a long list of suggestions to go with. You can view your downloaded movies offline as well.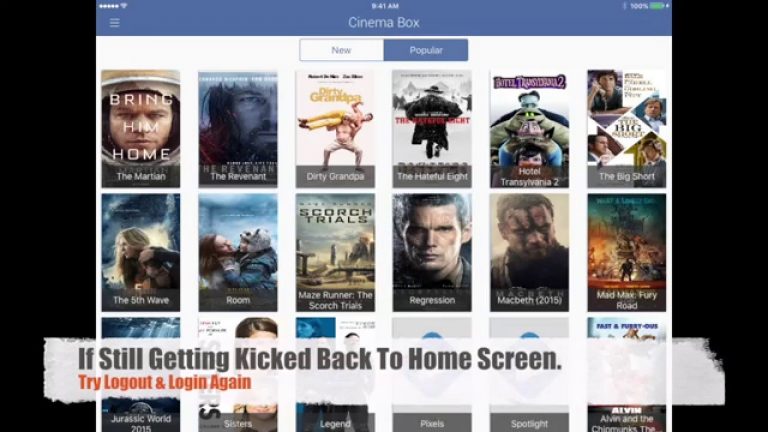 When it comes to an alternative for Showbox, you can blindly trust CinemaBox. You can download this app from the net, and it comes with some of the most exceptional features which also allow you to stream movies in the offline mode. CinemaBox runs smoothly on both iPhones and Androids and can support other apps and devices like Chrome Cast.  Although it isn't available in any of the official stores like Play Store or iTunes, you will find a detailed downloading tutorial of the app.
3. MegaBox

HD(Android)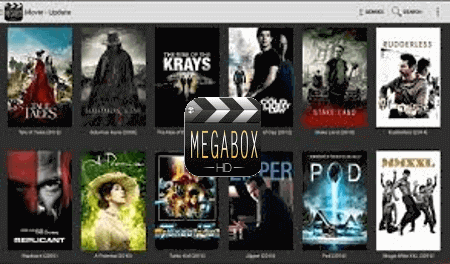 Although available only for people with Android phones, MegaBox HD is a superb alternative to Showbox. One of the best features of this app is the fact that it is very small and occupies only 1.8 MB of your phone memory which makes it convenient to have on your phone at all times. You can stream your movies at 360 or 720 p depending on your choice with the help of MegaBox HD. The movies are listed according to the genre of the same which makes searching for the movie very easy and convenient for the user.
Download MegaBox – Here 
4. YIDIO ( iOS & Android)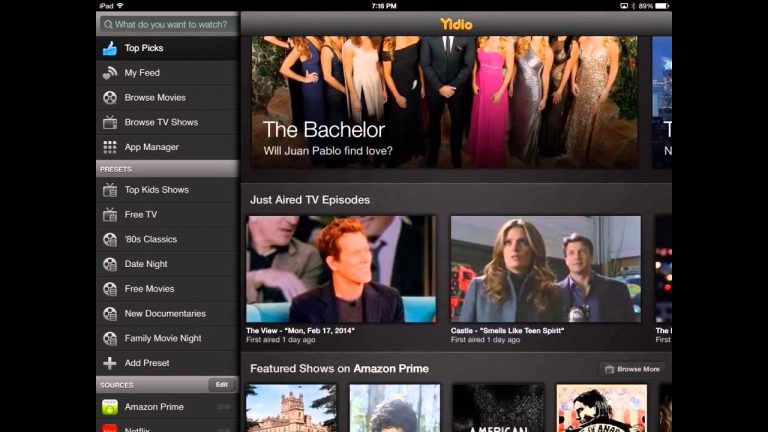 If there was any Googe especially for movies, it has to be YIDIO. If you visit the official website of YIDIO, you'll know what I am talking about. YIDIO is an entire hub of content and movies.
YIDIO provides you streaming across all the paid platforms like Netflix, Amazon, Hulu, etc. You get all that material for free and that too in superior quality with HD downloading. It is a mixture of multiple-interface carved in a single one.
For iOS – Click Here 
For Android – Click Here 
Official Website – Here 
5. FreeFlix (iOS, Android)
As the name suggests Freeflix is the perfect app to download the movies, Tv shows for free. The app has huge data of new and old tv shows and movies for you. You can download or watch any movie on any device. It is compatible with almost all devices like Android, iPhone, Mac, Windows, and Firestick as well. The app is always updated on time and brings you new movies and tv shows for you.
6. Playbox HD (iOS & Android)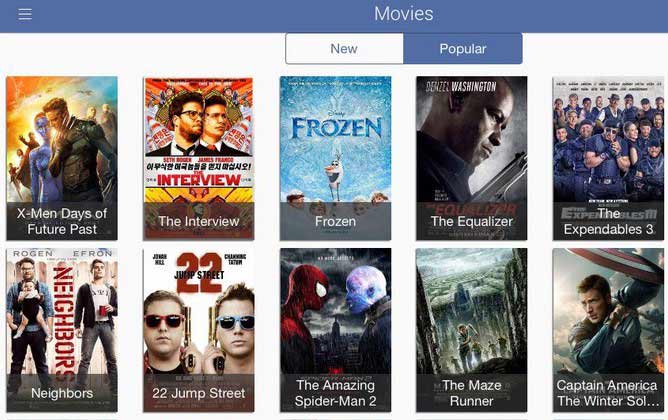 Playbox is very similar to Showbox in a lot of sense. It allows its users to stream and download all the content they desire whether it be a TV show or any movie.
It offers HD content so that you don't have to see poor quality movies. The choices are vast so as to fulfil requirements of a large number of users. It is completely free to stream. Fewer crashes and quick responses to your queries make it even more attractive.
7. Kodi (iOS & Android)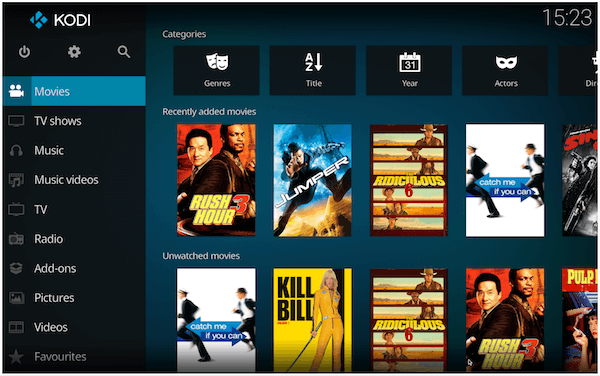 Kodi is a free and open-source media player software application. Just like Showbox, there are several add-ons available on Kodi which lets us stream for free.
So, just download Kodi and search for the best add-on. And Alas! You're done! It's that simple. Since it is available on both iOS and Android, so all the users can use this fantastic app.
Here are some handy add-ons that would help you in streaming for free-
Exodus Redux
The Magic Dragon
13Clowns
Yoda
EXODUS
Yify Movies HD
Seren
Download for iOS – Here 
Download for Android – Here 
Official Website – Here 
8. Bobby Movie Box(iOS, Android)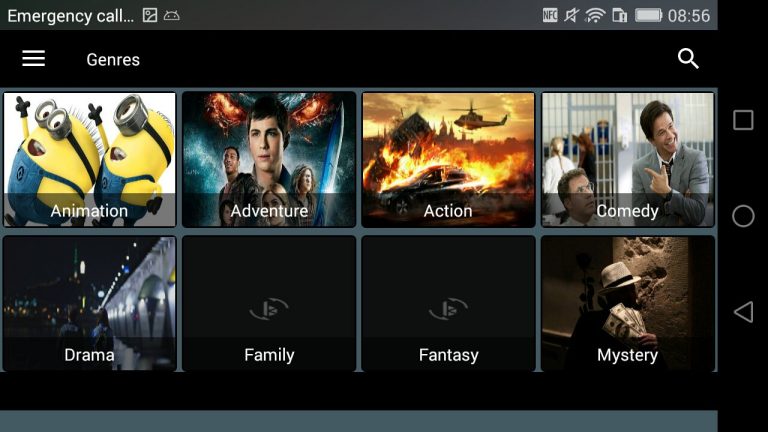 Although iPhones are great to have, finding movie apps for the same are a tad bit difficult. However, with Bobby Movie Box life becomes quite simple. This is one of the best alternatives of Showbox that you can find for your iPhone. Bobby Movie Box is available on iTunes, or you can also download it from the link below. The app gets updated with new features quite often and allows you to watch the movie even in HD if you feel like it. One advantage of using Bobby Movie Box is that you can also stream television shows on it.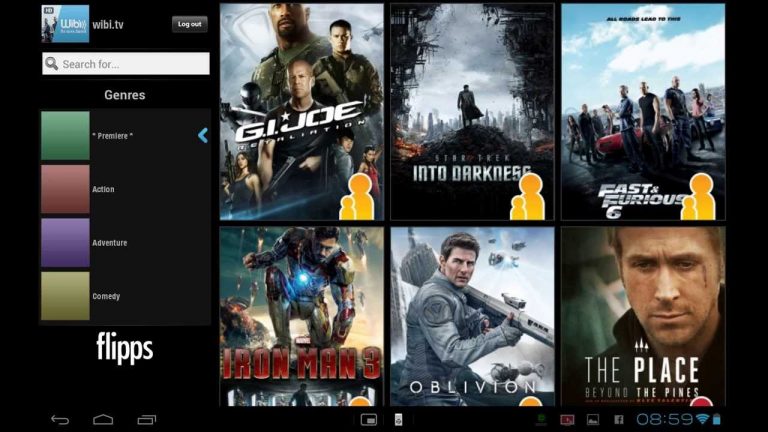 When you are in search for some movie app which provides you with a little extra, you need to use Flipps HD. Downloading this app on your Android phone not only allows you to watch the movies on your phone but also on your television. Why just limit yourself to movies? With Flipps HD you can even watch viral videos or listen to your favorite music. Flipps HD allows you to download the movies you like for free and save them on your phone so that you can watch them when there is no internet available. Flipps HD is available on Google Play Store or the official website of the same.
10. Streaming hub (Android)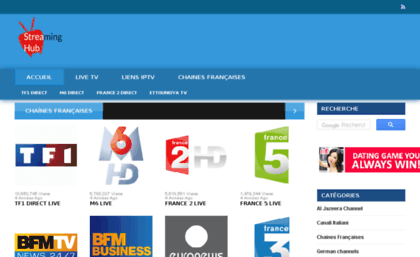 Well, talking about content here's another content rich app for movie lovers. Streaming Hub gives you a pool of choices to choose from. There is enough content for you to explore and get satisfied.
You can download the movies or other content for watching it later on offline. But, it is an Android-only app, so no good news there for the iOS users. So, go ahead and enjoy this cool app if you are a movie lover.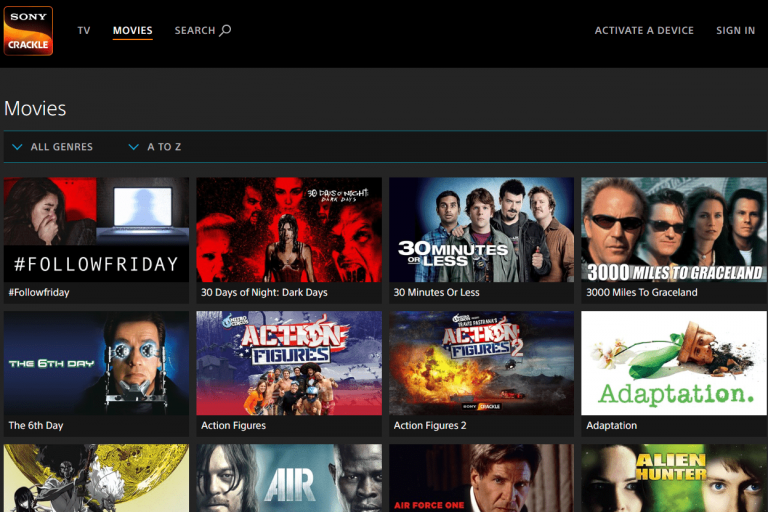 Looking for something really simple to play your movies on? Have you tried Crackle? Not yet? Well, try it out right now! Crackle is one of the simplest apps which allows you to watch movies on your phone. With the ease of navigation provided by the app, you can select the movies you want to watch with utmost ease and comfort. Watch your favourite TV shows too. Although it doesn't allow you to download movies, Crackle is one of the best movie apps which allows live streaming of the same.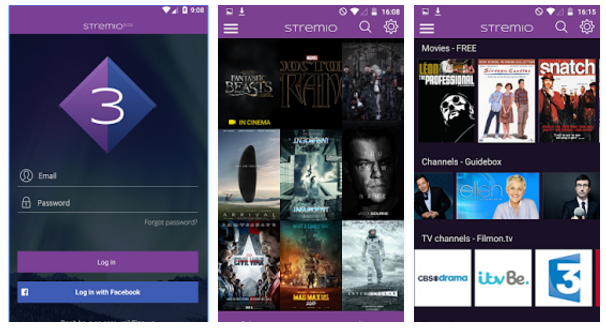 Stremio is one of the best movie/ video streaming app. It is actually a one-stop app for all your video streaming services like Youtube, Netflix, iTunes etc. You just need to aggregate the addon for the service you have subscribed and then you don't need to keep multiple applications for other streaming services. You can manage them from this one app only.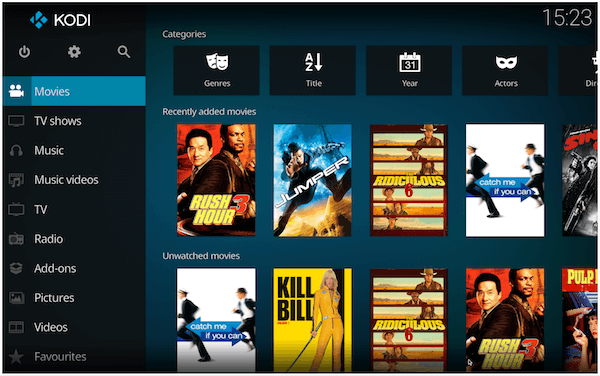 This cute little movie app is available only for Android 4.0.4 or later but is one of the best apps for movie streaming which is why it made it to our list. TubiTV has over a million downloads just from Play Store. The movies present on TubiTV are classified according to genres which make it easy to find from the huge list. If you are concerned about the choices available, TubiTV provides you with over 40,000 movies to select from. Hope that satiates your preferences!
14. Hulu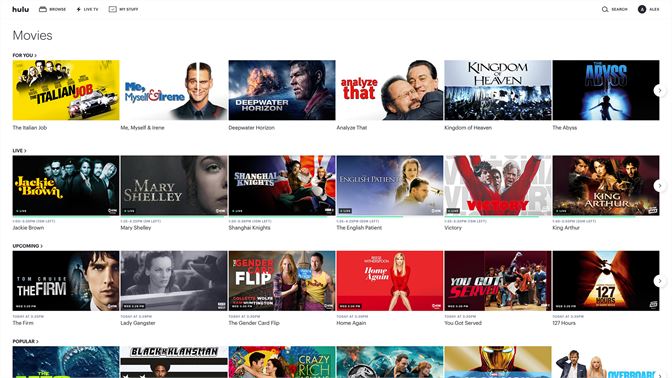 Hulu is a 'web-based' app. You can only stream on it if you have a stable internet connection. If you have such a connection every time with you, then no need to worry about streaming.
This app has all kinds of Content that you might like and is available offline if you download it. You can even connect it to Chrome cast to have a better movie experience. It also is a very active app and updates its content regularly so that you have a newly updated list every time you open the app.
The only problem it has is that it is a Web-based app which might not suit every person.
Download for iOS – Here 
Download for Android – Here 
Official website – Here
---
While the net is flooded with various movie streaming apps, it becomes a challenge to look for an app that will provide you with the quality which can make you compare it with Showbox without any regrets. Besides movies, if you like to watch Tv channels, you can also try Ola Tv, it lets you watch tv channels even sports channels online for free.
These are some of the best apps like Showbox that are available on the net. We hope that you will find one from the list, which is best suited for your choice of movie streaming.