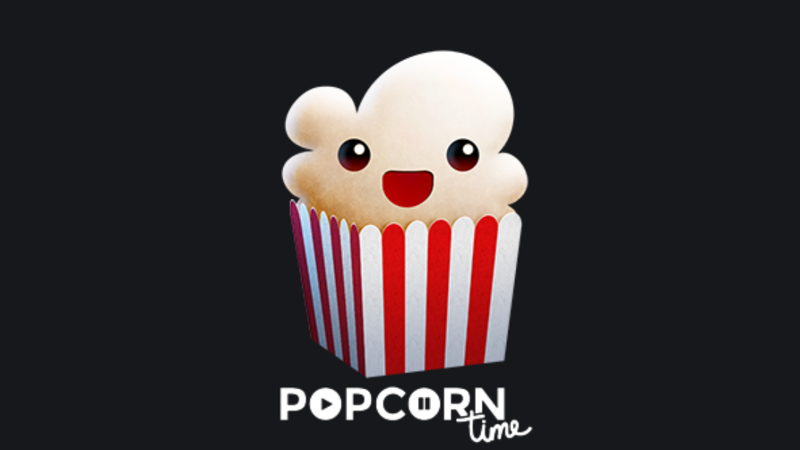 Popcorn time surely used to be favorite one before the rumors attacked it being shut down. No matter what environment we are followed up with. We need time to get refreshed and movies are the keys lately. Any craze can get down but not of movies.
Let's Take a look here, I am giving a full list of free movies download and TV shows websites. Now you can download movies automatically with the best quality HD Videos. You can watch your favorite TV shows and movies on your chrome. It's up to you what you want to watch from starting onward. You can make your own list. Here I am giving.
Simply download it on your computer. Even its available in different languages with subtitles also. It can support multiple platform environments such as like Android, MAC, OS X, Windows phone, Linux, and Wii U. Now you do not want to wait for movies, you can watch new movies also. It's up to you whenever you want.
Popcorn Time Alternative Full List
It is a personalized calendar sort of dedicated tracker which keeps a good track of what you want to see. It is countably the best tracker for windows. No matter how big addict you're Duckie TV will keep up with your charm of watching. Moreover, you need not worry about downloading of your favorite show. You just need to air them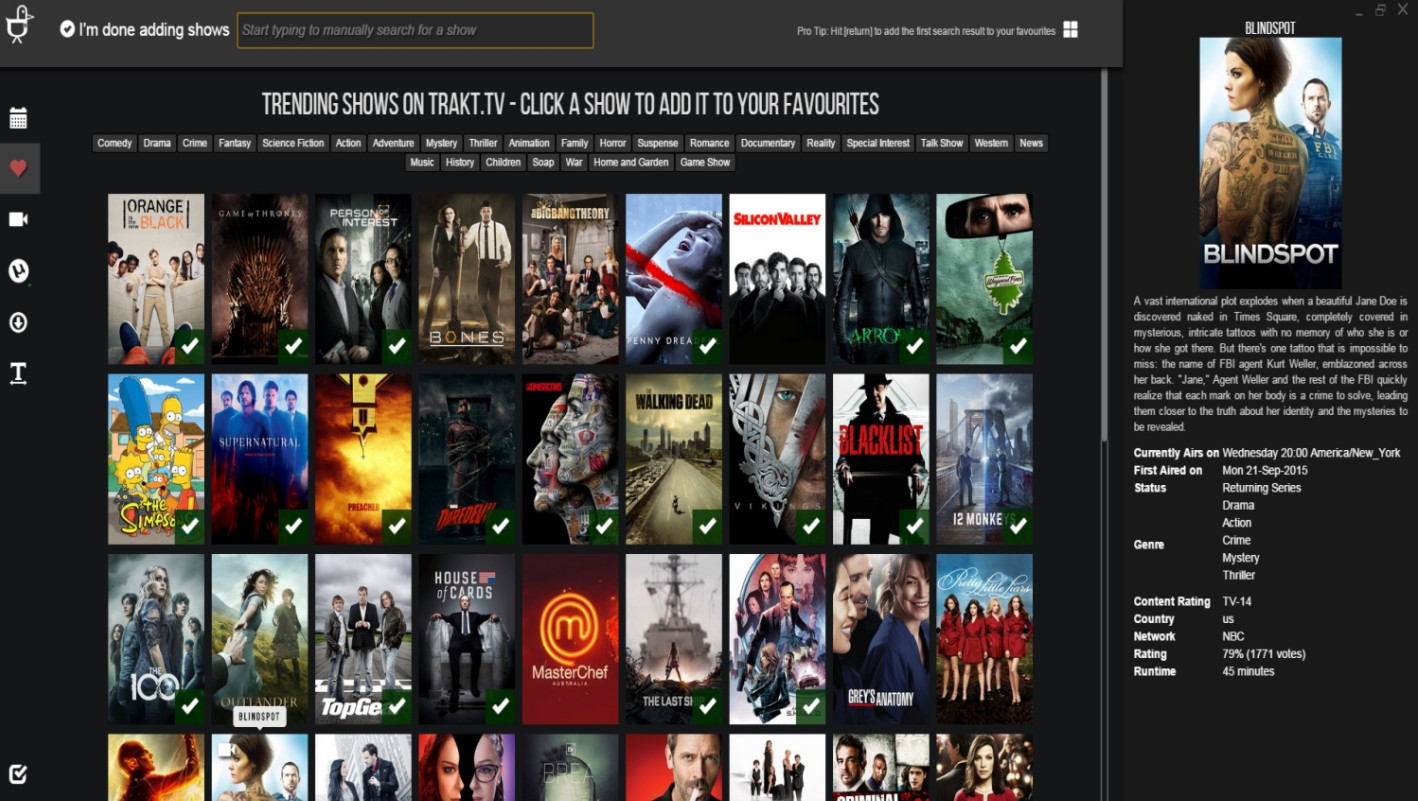 Duckie TV is an open source platform and you can download automatically on your device. It 's very easy to download movies and tv shows with good quality. It supports multi-platform environments such as like MAC, Android, Android Tablet, OS X, Windows Phones, Chrome, and Online.
Basically, it works as like standalone application on google chrome extension. The best thing about Duckie TV is free and highly rated. Anyone can download from their favorite TV shows, Movies. Even they are providing 15 different languages with subtitles also.
Stremio is the only place with the single stop which encourages your video content aggregation. Comfortably organize and watch peacefully without hazels from all kind of sources. Watch videos from any source without a problem.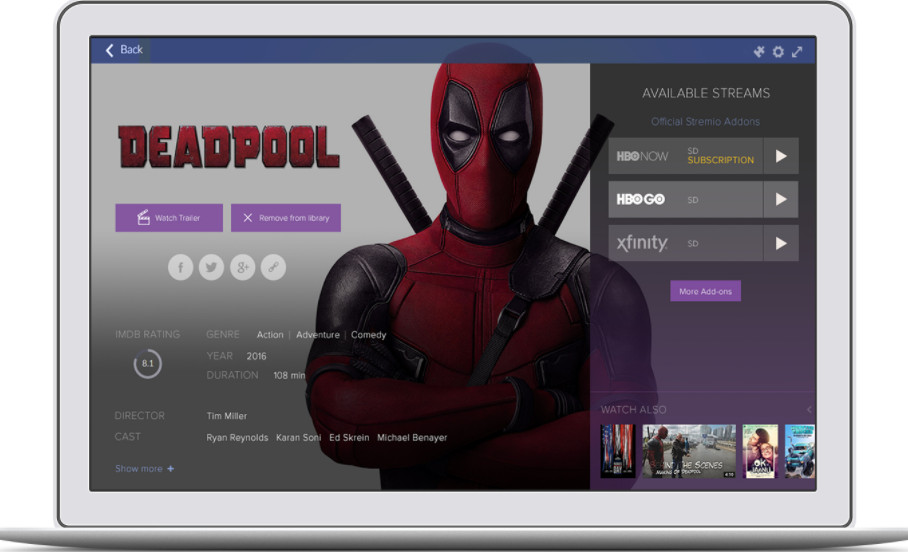 Now you can enjoy all contents in one place like Movies, TV Shows, Channels, and live TV. You can watch any movie instantly. What you have to do is simply download stream io on your computer. Finally, All TV shows movies in your hand. It supports multiple platforms like Windows OS X, Android, and Linux. They provide the subtitle facility also.
Just simply select the language which you want to be the subtitle. Even they are proving multiple languages. It allows different sources like youtube, Amazon, film, Netflix, and Hulu.
Now you can enjoy watching your favorite movies, Tv shows by using ROX Player. The best thing about ROX player is it will support all types of media files like DHT, IPTV, P2P protocols. It supports only windows platform. It does not support any other one. You can watch both classic and current full-length videos. It's not available freely. You need to buy on their website.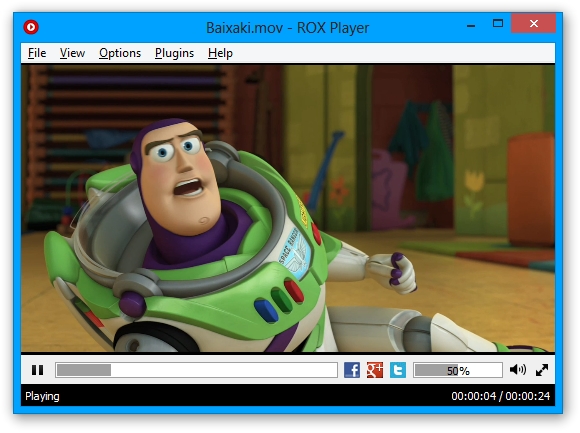 These are the best free download movies and TV shows websites. These are best alternatives to Popcorn Time. Now you can enjoy watching your favorite movie at home without any tension. Finally, movies and TV shows on your terms. I can make sure that you will have a great time. Start enjoying yourself.
Now you can watch movies and TV shows instantly by using Couch Potato. They are providing very quality HD videos. It's available free and has open source platform. It supports all types of platforms such as like windows, MAC, OS X, and Linux.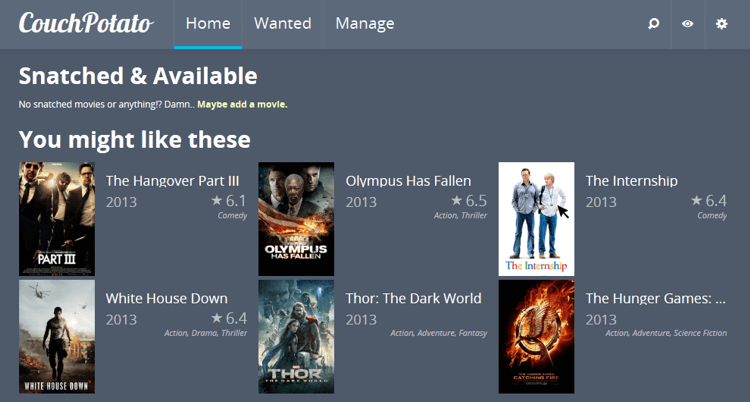 Even there is an auto download option for TV shows and movies. There is a subtitle facility also. You can make your own list of movies which you like to watch. It will automatically add to your list. It's not available freely, you need to pay $ 7.95 per month. They are providing different schemes like unlimited downloads, uncapped speed, Free SLC encryption. 2693 days retention. They will give two weeks of bonus demo for their users.
Here comes another user-friendly option that will surely make you another good alternative to your craving for movies option. You'll find things nicely due to its friendly interface. Nevertheless, you can easily watch 3D movies also over it. This one is surely a powerful alternative to PopcornTime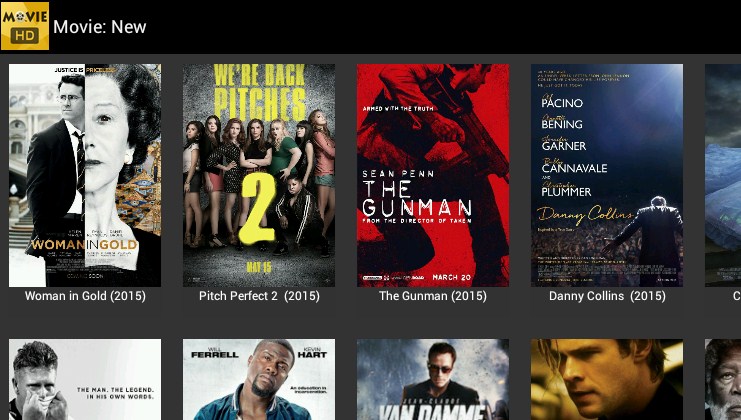 It is exclusively available on iOS platform and Android platform in form of applications from where you can download HD movies for free. Enjoy the best time with Movies HD.
There are lots of other apps like Ola tv, that lets you watch tv channels for free. You can also try them.
Other Alternatives Apps
Bottom Line
No doubt that once you start searching you'll have enormous options to watch but without letting you mingle at odds and even of online streaming. Here, you go with the best shot and alternatives to Popcorn Time.