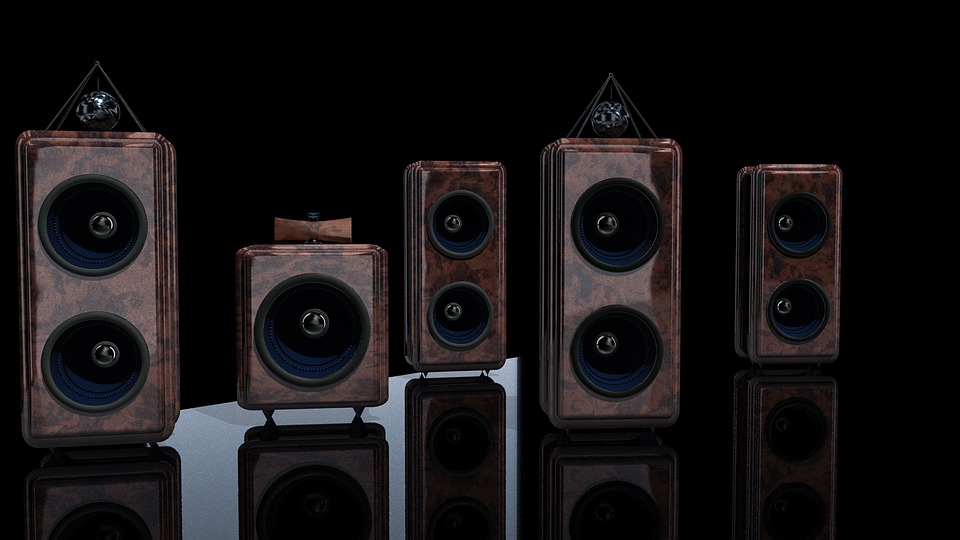 Gaming experience is just nothing without good gaming speakers. What gives feel to that gaming is sound and effects you get from that noise or music. So here goes our post about the best gaming speakers you can have for the ultimate gaming experience.
Most of the gamers now a day prefer headphones or earphones which are good alternatives but they cannot fulfil the experience you get from proper gaming speakers.
I guess you too are not satisfied with the headphones or old stereos that's why you're here. So here goes the list of best gaming speakers from high end to easily compatible with good RMS and configurations.
6 Best Gaming Speakers- Editor's Choice
| | | |
| --- | --- | --- |
| Gaming Speaker | Audio Inputs | Product Link |
| Audioengine A2+ | USB, RCA, 3.5mm stereo mini-jack | |
| Logitech Z623 | 3.5mm jack, RCA | |
| Vanatoo Transparent | Optical, USB, Analog, Bluetooth | |
| Harman Kardon Soundsticks III | 3.5mm jack | |
| Edifier E25 Luna Eclipse | Bluetooth, 3.5mm jack | |
| Dell AE715 Wireless 360 | 3.5mm jack | |
1. Audioengine A2+

(Premium Powered PC Gaming Speakers)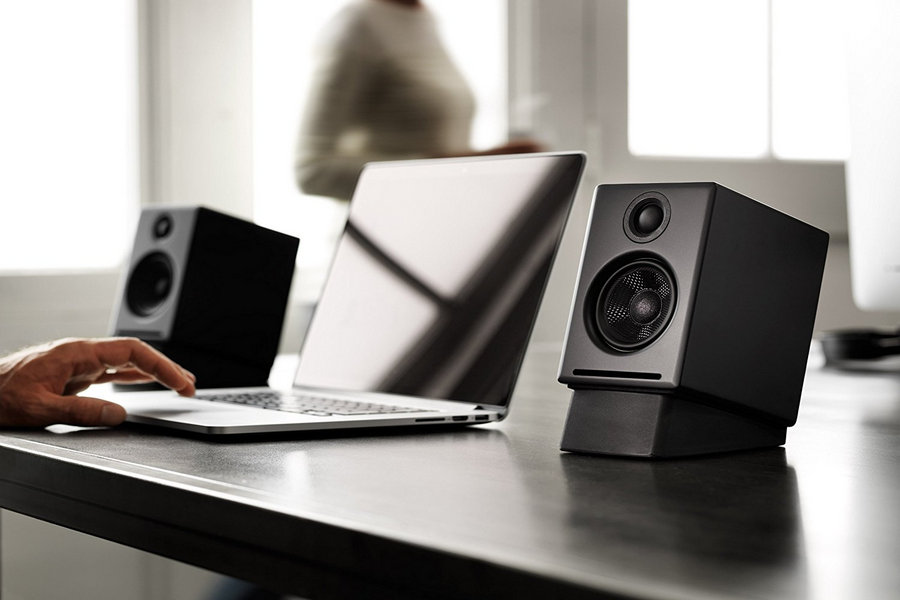 The sound is an essential part of video games. As modern video games have become more advanced the need for a better sound output device is necessary. Audioengine manufacturers top in class products one of which is this speaker. It gives you a full 3D surrounding experience. Whether you are playing the game on a desktop or a laptop, it can easily be attached to a system with the audio jack.
The balance between highs and lows is good, so if you are a music lover too, this is a perfect product. The simple and compact build makes it match with any system and background. The 30W output per channel is great to fill a medium size room. The frequency responce is 65Hz-22kHz.
Pros
Uncompressed Audio via USB
Comes with digital Audio Convertor
2. Logitech Z623

(2.1 Home Speaker System)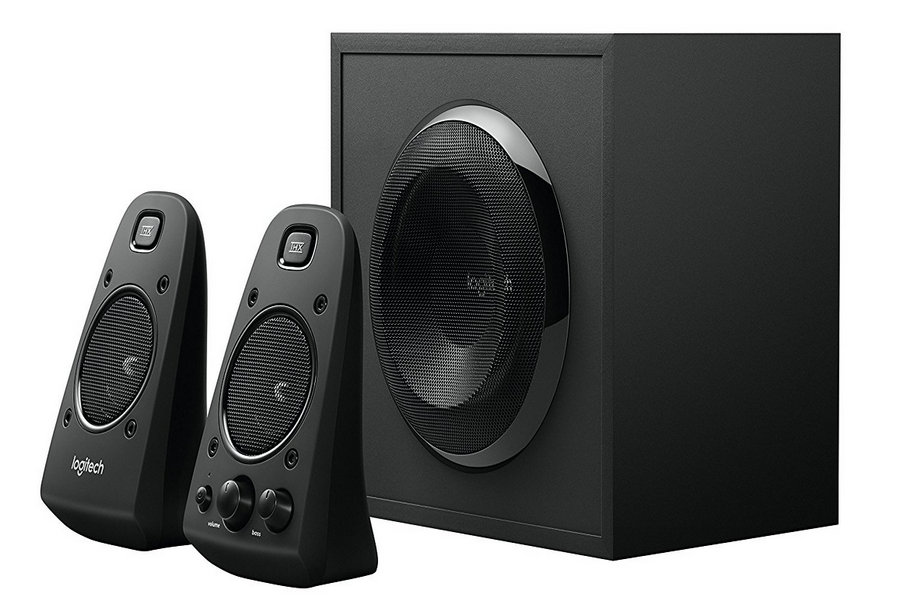 When it comes to speakers, Logitech is one of the best brand which you can buy and trust. The Logitech gaming speaker is a powerful product that will add to your gaming experience. The 2.1 speaker system produces a perfect surround sound which is a must when playing video games. Also, the unique and modern build will give your system a more elegant look.
coming to the specs, there are two speaker unit and oe subwoofer for enhanced bass. Each speaker produces 200 Watt output. Use its 3.55 mm audio jack to connect your phone laptop or any other device. With its  THX-certified audio, the sound quality is the best in this range. The control buttons are also handy and make it easy to use.
Pros
Quite an affordable one in Home Speakers.
Good quality subwoofers.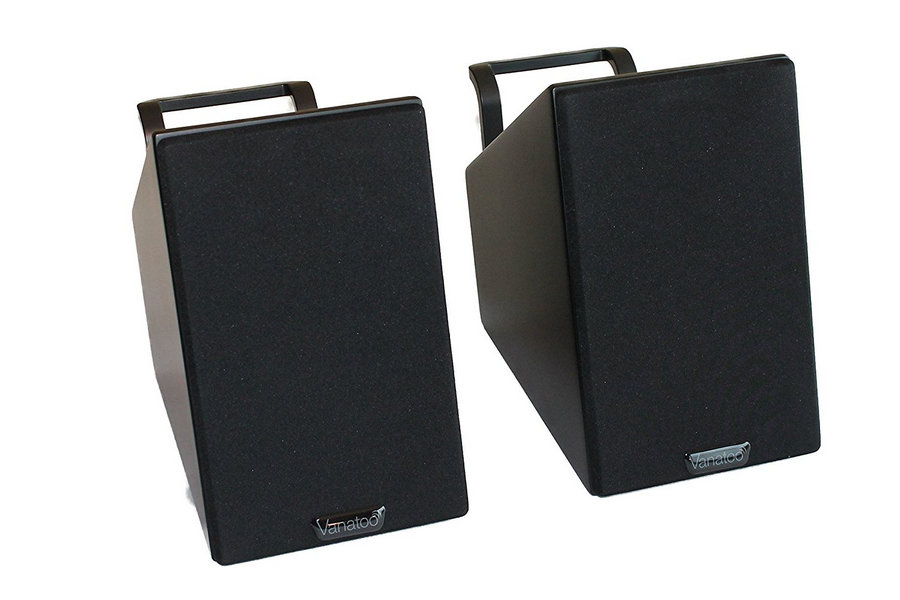 If you are looking for a more minimal looking but powerful speakers, here is the one for you. The Vanatoo gaming speakers allow you to play games on speakers for an immersive experience. Games like Hellblade and Fallout 4 are incomplete without a good sound quality. This is where this product comes into the picture.
It might look small for gaming speakers but the sound output is great. With a wide frequency range you do not miss any minute detail during the game. It comes with a built in subwoofer and tweeter. You can also use it to enjoy music with your smartphone.
Pros
Standardarized drivers
Refind sound quality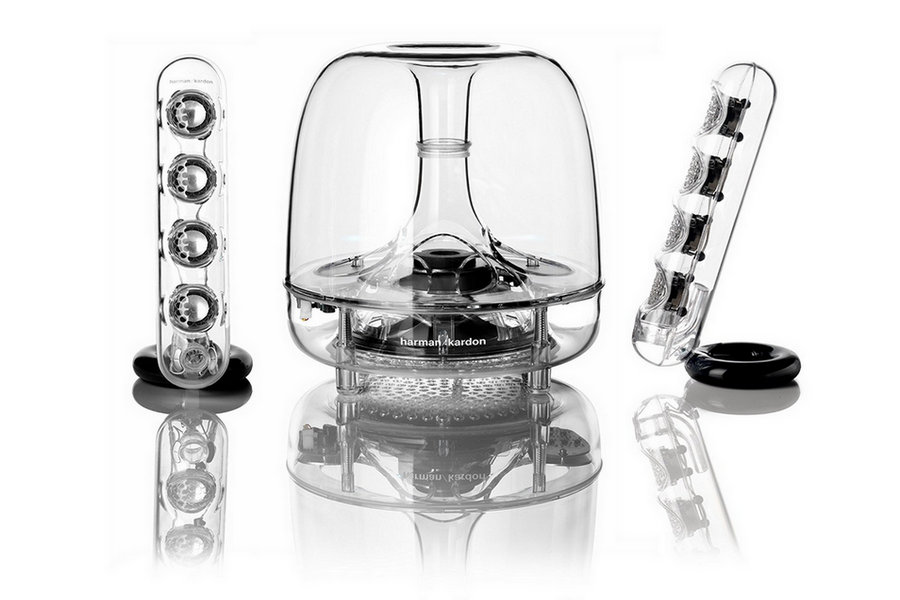 With the increase in technology, the design is also evolving. Harmon Kardon Soundsticks are a great example of efficiency and modern look. It contains a futuristic transparent look with the more mechanically advanced design. The transparent design looks good and if you have a good gaming setup and want to make it more cool looking, this product can help.
Coming to the technical specification and sound quality, the 20W amplifier produces good bass level making it ideal for music lovers too. The built in touch control gives a user friendly and intiutive feel to this speaker. It produces 55W watt of output per channel. THe frequency range is 35 Hz to 20,000 Hz.
Pros
Unique Looks
Strong Bass Power
5. Edifier E25 Luna Eclipse 

(2.0 Bluetooth Speakers/Digital Optical Input)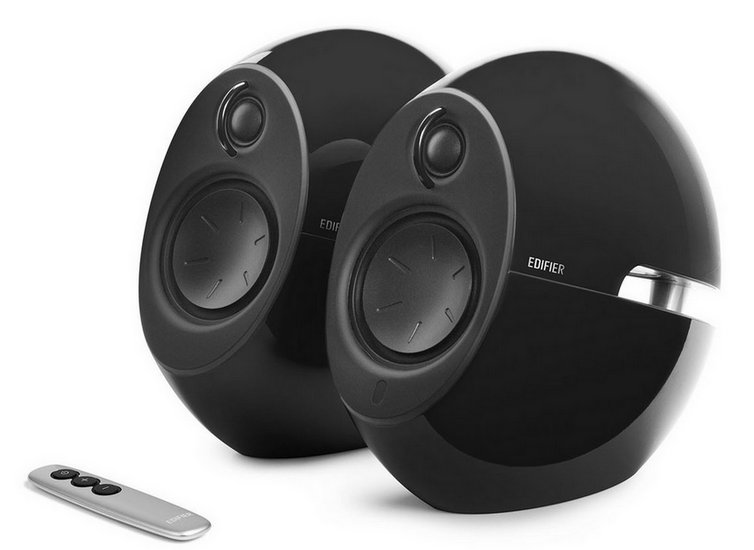 The Edifier Gaming speaker provides you a wireless sound experience. It offers you a tangle free setup for your gaming system. The elegant and compact built makes it a nice addition to any system. You can also connect it to the smartphone and enjoy music and games.
With these speakers, the gaming experience will be more immersive. It produces 74 watt speaker. The treble and bass level are also nice.
Pros
Compact and amazing looks
Satisfactory sound quality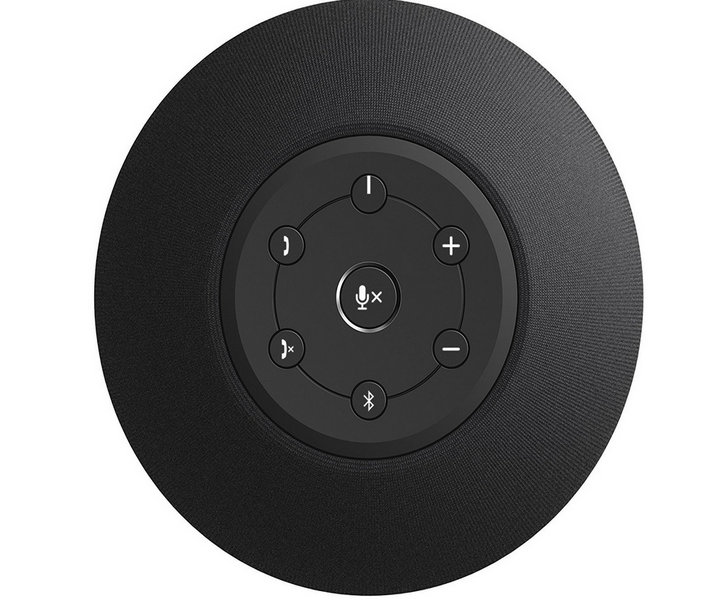 If you are in search for a wireless and compact gaming speaker then Dell AE715 speaker is a great choice for you. It produces a nice and balanced sound. The intuitive design output 3D sound so that you get to know of your surrounding in the game. The control cuttons are placed on the top. It also has a microphone so that you can use it with your smartphone for calling purpose.
Pros
Rotational sound quality
Overall best in functions
Wrapping Up
Above goes the list of all the best gaming speakers according to the preferences that people usually look in gaming speakers. Get the charm of gaming at your place too, click on the buttons given below of your favorite suited speakers and roll for the ultimate gaming experience.