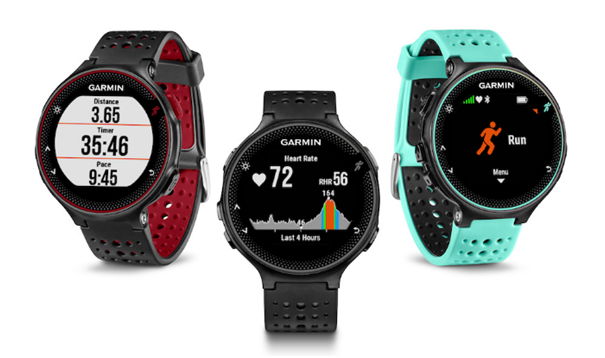 Now-a-days we have to maintain our fitness and physical body. But we don't know how much we are spending our time to maintain our calories and fat, through running, exercising, hiking, jogging and cycling many more. These all day to day routines are our necessary duty to do it in time.
So, the matter of fact is how do we know that how much we are giving our effort on those necessary work or how much we have come across or are we going to the right process? So here is some suggestion to do your necessary work in a right way through the running watches.
If you want to go to the hiking or cycling and you don't know how much your ability is, here our 10 best GPS running watches that helps you to maintain your exercises.
The Best 10 GPS running watches

1. Tom Tom Runner
The Tom Tom Runner GPS watch is the best GPS watch. You can have this watch more or less than within the range at $100 [Rs.6600 approx]. it's display and the features are huge and you can read easily. GPS locking system is much faster than you expect. This Running watch is the best GPS running watch among the category of 2017.
The Tom Tom GPS running watch has the features which you can manage easily. You can set your time and can also set your internal training program so that you could improve your fitness and speed through running exercise. This GPS running watch has the locking system and its quite fast. The best part of this GPS running watch is bigger size display, where you can read easily though you are in motion mode. This running watch navigates you in a proper way through one-button control. Its lighter and ultra-slim designed watch where as you can barrow it wherever you want. It also has the maximum battery life of up to 8 hours [GPS+HR] and 10 hours for the usage of 10 hours. That's why the Tom Tom Running watch is listed on the top of best running GPS watches.
2. Garmin ForeRunner 230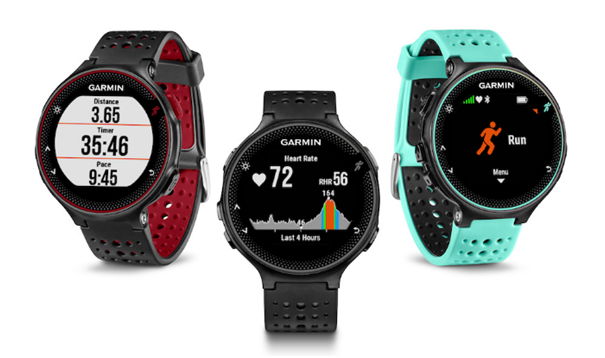 The new version and updated ForeRunner running watch of 2017 is far better than FR220. The new ForeRunner running features the Smart Notification and the abilities of more activity tracking functions. You can count on this GPS running watch among the top 10 best watches. It has also big display and words are quite easy to read on the screen. Its screen is about 40% larger than 220. Colour options are available and you can choose your favourite colour. If l your lost your phone than you can also find your phone through GPS of it. This running watch has the Recovery advisor where it gives advice if you are in trouble then. You can maintain your workouts in your home without foot pod through the function Accelerometer. This running watch is the best GPS running watch you can have it easily.
3. Garmin ForeRunner 630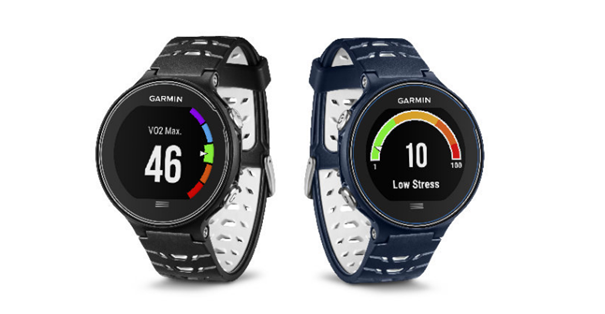 Garmin ForeRunner 630 running watch is same as the ForeRunner running watch 230. But the Garmin 630 GPS running watch has the advanced dynamic metrics. It features helps the runners by cadence, stride length, vertical obscillation as well as physical metrics such as score lactate threshold to maintain their calories and strengthened. This running watch has touch screen with high resolution colour display. You can connect live tracking during the exercise and you'll get smart notification etc. its best high class GPS running watch among the best competitors.
4. FitBit Surge GPS running Watch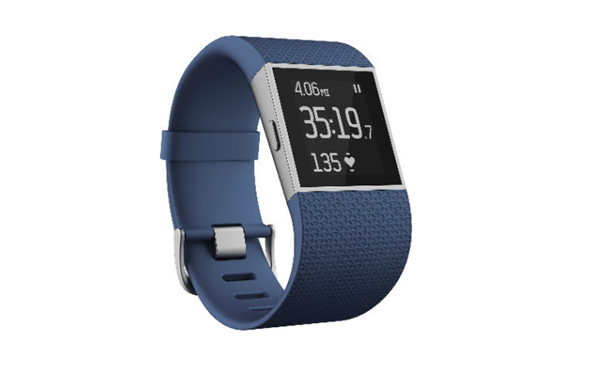 The FitBit GPS running watch is highly recommended watch and among the best one. This running watch best part is or functions is Activity tracking. It can track your every single details like your steps, floors, calories and our most important part heart beat rate etc. its comfortable to wear on your wrist. It has many options like available in various colour, HRM option, and the smart notifications. This running watch listed on the top 10 best running watches around the world still.
5. Tom Tom Multisport Cardio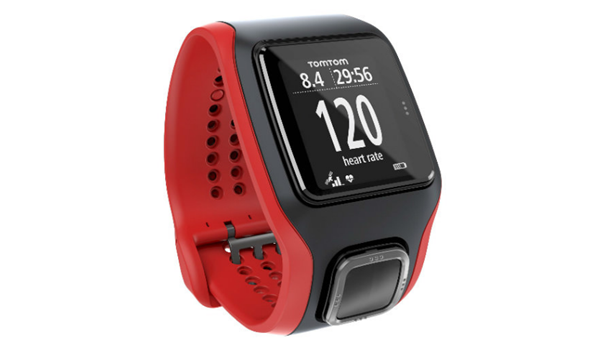 Among this top 10 best running watches another Tom Tom Multisport Cardio is listed. It has extra-large display, track distance, time, pace, speed control, laps and stroke count. If you are cycling, then speed and cadence functions helps you to maintain your speed and fitness also. Quick navigation control with one-button, heart rate sensor for measure your heart beat. Although this is also the best running watch among the best top 10 running watches.
6. Suunto Ambit 3 Sport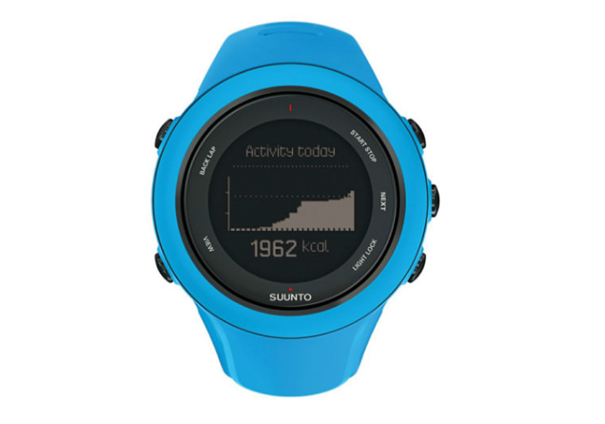 Suunto Ambit 3 has the three unique version such as Run, Sports, Peak and the Vertical. And the best version for maintaining necessary exercise is runners/multi sports. This watch is only for sporty peoples and it might be little bit of too much for the ordinary people. But it's quite good for exercise. It has long battery life up to 25 hours. It can measure HRM if you're in water though. So this one is also the best watch among the top 10 best watches.
7. Polar V800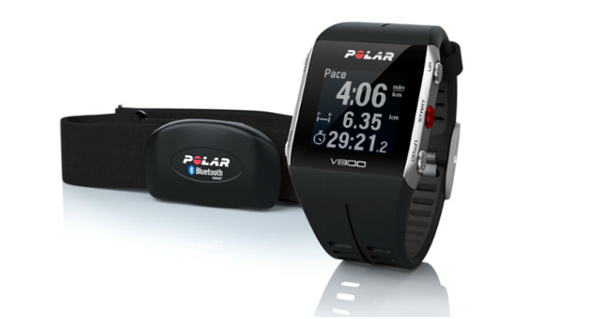 The Polar V800 is the best one and also a good designed GPS running watch. This one is the advanced multisport GPS watch for them those who likes to play sports. It is easy to use and has many functions including different types of training. Few more buttons needed to operate device. It has also speed distance, heart rate sensor, and bigger display to read easily. This running watch is best GPS running watch on the lists of among the toppers.
8. Garmin Vivo Active
Garmin vivo active is an ultra-thin GPS smartwatch and even you can read words when you're in sunlight portion. It can be customizable it's design. This watch makes your fitness well-healthy and best ever. It is especially made for sporty peoples. It features are same others, not much differences. But still its very good and best GPS running watch among the listed top 10 best GPS running watches.
9. Moto 360 Sport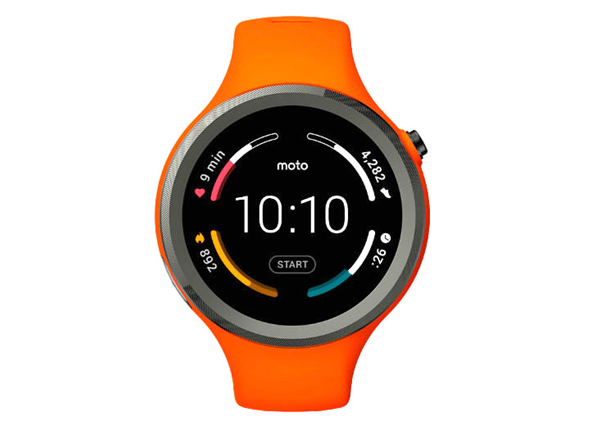 The Moto 360 is designed with few sporty colours. Its particularly comes with orange colour. It's easy to operate this running GPS watch Moto 360 and adjusts the surrounding brightness through ambient light sensor automatically. There is Wi-Fi connectivity which is very unique function of this device, that makes this device more accessible and as well as the wireless charging system also makes an advantage of this GPS running watch. Moreover, its water resistant. Those connectivity process makes this Moto 360 Sport best GPS running watch and listed on the top 10 running watches.
10. Sony Smart Watch 3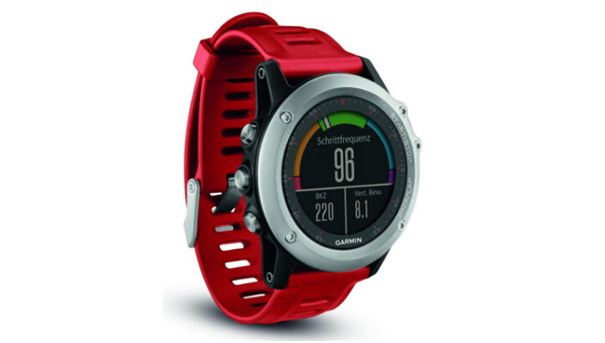 This Sony Smart Watch 3 is very popular for its modern look as well as for its wide range of function. You can change its strap and you can customize with your personal style, through downloadable faces of watch. You can take it wherever you want without charging two-days such as long distance hiking, tour of cycling. It allows you to track your activities and your movements without charging also. These all unique functions of Sony Smart Watch 3 among the top 10 best categories.