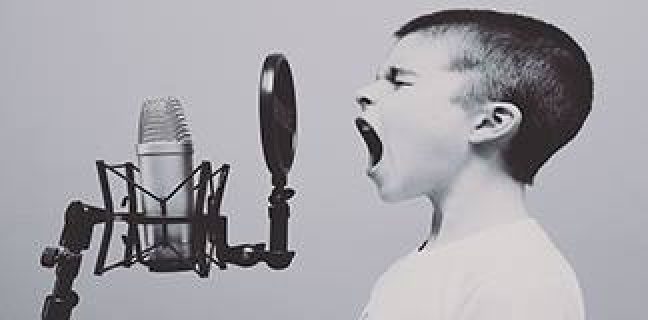 If you are passionate about singing, this article can prove to be highly useful for you. Today, technology has become so advanced, and every person who wants to sing like a professional can turn his/her smartphone into a robust karaoke machine. There are several karaoke apps are available with a vast collection of popular Karaoke songs that allow users to sing, record and share their favorite songs in their voice. Most of these apps are free to download and use.
They work fine with popular mobile platforms like Android and iOS. You have no need to be a technical expert to install and use such apps as they offer very simple functionality. You can record songs in multiple languages and join communities of individual apps to get connected with thousands of people across the globe. Here we have listed some of the best karaoke apps available in the market for Android and iOS platform, let's have a look without further adieu. You can also check these top Karaoke software for MAC and PC.
Top Karaoke Apps For Android And iOS
StarMaker
StarMaker is the favorite free karaoke app which is available for both Android and iOS devices. It lets users pick the song from a vast catalog and record songs using the front facing camera of the phone. You can choose from a huge variety of special effects to edit your track post recording. Get high-quality sound with voice enhancement technology and enjoy the full-screen experience. There is a feature called hook that allows users to record the best part only. You can join the community to share your songs with friends and follow the artists from all everywhere.
Sing! Karaoke by Smule
It has multiple audio effects and allows users to record a duet with features artists like Kylie Minogue, Carly Rae Jepsen, Jessie J, etc. You can share your creation with millions of people and become famous. It is a feature-packed advanced karaoke app which is available for iOS and Android devices. The app is free to download but includes some in-app purchases to get the most out of it. You can choose from over 1,200 songs available in the catalog and stream karaoke songs on your Apple TV.
Yokee
Yokee can auto-enhance your voice with some effects like reverb or echo so that your voice comes out like a star. You can choose from unlimited songs in any language as it takes the maximum advantage of YouTube library. After selecting the song just record your voice and add some effects. Lyrics would be there to help you out, and you can share your performance with your friends on social networks like Facebook, Twitter, WhatsApp, etc. The app is available for free and works fine with iOS as well Android devices.
Red Karaoke Sing & Record
You can choose from thousands of karaoke songs as Red Karaoke also utilizes the karaoke songs of YouTube and other sources.  You can sing and record songs on audio as well as video, and you can also record duets or add multiple sound effects to enhance your voice quality. The app is free to download and is compatible with both iOS and Android. However, iOS users can go for the VIP subscription which has a monthly cost associated.
Karaoke Anywhere
The app lets you stream songs of your favorite artists for free from the streaming library of more than 5,000 songs that get updated monthly. They have a huge karaoke library that includes over 40,000 tracks. You can purchase and play them without downloading or sync. If you want to play offline then simply save the track you've purchased. You can join the community of users and share your performance with them. The app is free to download and is available for both iOS and Android smartphones.
SingPlay
If you want to record your song and don't want to search or download any karaoke track from YouTube or anywhere else then this app is recommended for you. SingPlay converts normal music files that are stored in your system into karaoke files so that you can record your song using your music. You can enjoy karaoke without any Wi-Fi network and even make a video for the song and share it with your friends. The app is available for iOS as well as Android and is free to download.
Karaoke-A-GoGo
This app provides you the player and doesn't include songs. However, you can search for karaoke songs on the internet and the help section of the app inform you about the procedure of that. The app plays MP3+G (mp3 and Karaoke CDG) files from the SD card. The app can be used to create, save and load playlists and works fine with tablets as well as smartphones. The app is available for Android users as of now and would cost you around $2.99.
Download: Android 
The Voice: On Stage – Sing!
I guess most of us are aware of the popular singing reality show The Voice. This app gives a chance to perform like a participant of that show in the game. You can record your songs, add effects and share it with your friends. You can sing great hits of your favorite artists and unlock as many songs as you can. You need to convince the coaches and turn all four chairs so that they can take you in their teams. The app brings fun with the amazing singing experience. It is free to download and available for Android users in the movement.
Download: Android 
Karaoke Mode
You can sing karaoke using the headphones and record your voice into your smartphone in karaoke mode. The app lets you save those recordings so that you can listen to them later alone or with friends. The app offers simple functioning and allows you to have thousands of karaoke on your smartphones for free. Currently, Karaoke Mode app is available for Android users only.
Download: Android 
SingSnap Karaoke
SingSnap Karaoke is free to download but has more popular karaoke tracks, then many other paid competitors. The app provides more than 1000 free songs for singing and recording. It comes with multiple useful features like the ability to record video or audio only, audio enhancement, easy sharing on social networks and more. You can also join the community and share your performance with singing enthusiasts like you. The SingSnap app is available for iOS users only.
Download:  iOS
Karaoke – Sing-A-Long
The app lets you select songs from the library and sing for free. You can record your songs, save them and email them to your friends. The app allows you to download your recording into the computer using the iTunes file sharing system. The app is available for iOS devices such as iPhone, iPad and iPod touch and is free to download.
Download: iOS
So, these are some of the best Karaoke apps for Android and iOS platform that you can download to get a better singer out of you.
Karaoke apps let you sing the favorite song of your favorite singer in the same manner without setting up an expensive studio and buying instruments. You can do everything from your smartphone and easily save your tracks into your system so that you can play them offline later. The singing communities give you the chance to get discovered and gain popularity effortlessly.