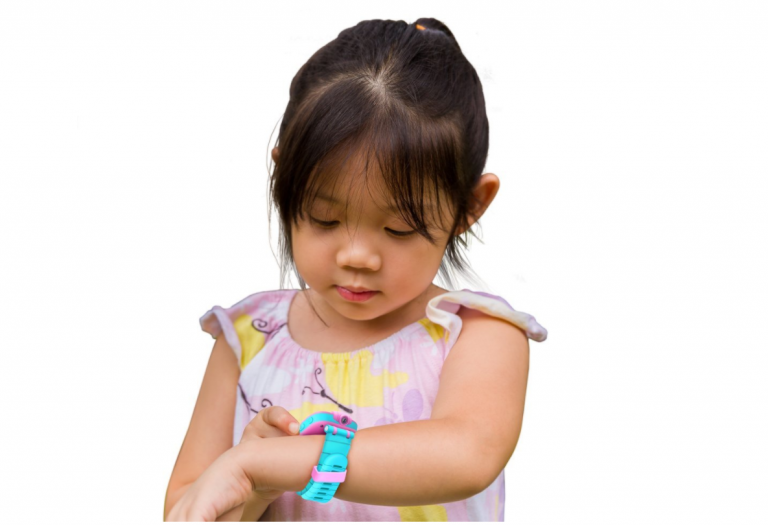 What a brilliant generation we are living with. In the current scenario, it seems like kids have learned a lot in the womb of a mother. Once we can take time in understanding the gadgets but kids these days have an amazing catch over the technology. In such realm of children, why not to provide them Smartwatches as they have grown in surroundings of smartphones, tablets, and smart devices. How cool it will look in their hands plus we can track them really well. It is necessary to track their fitness as obesity rate is increasing rapidly in kids. Moreover, the GPS tracker smartwatches have, will keep you updated of whichever place they are going.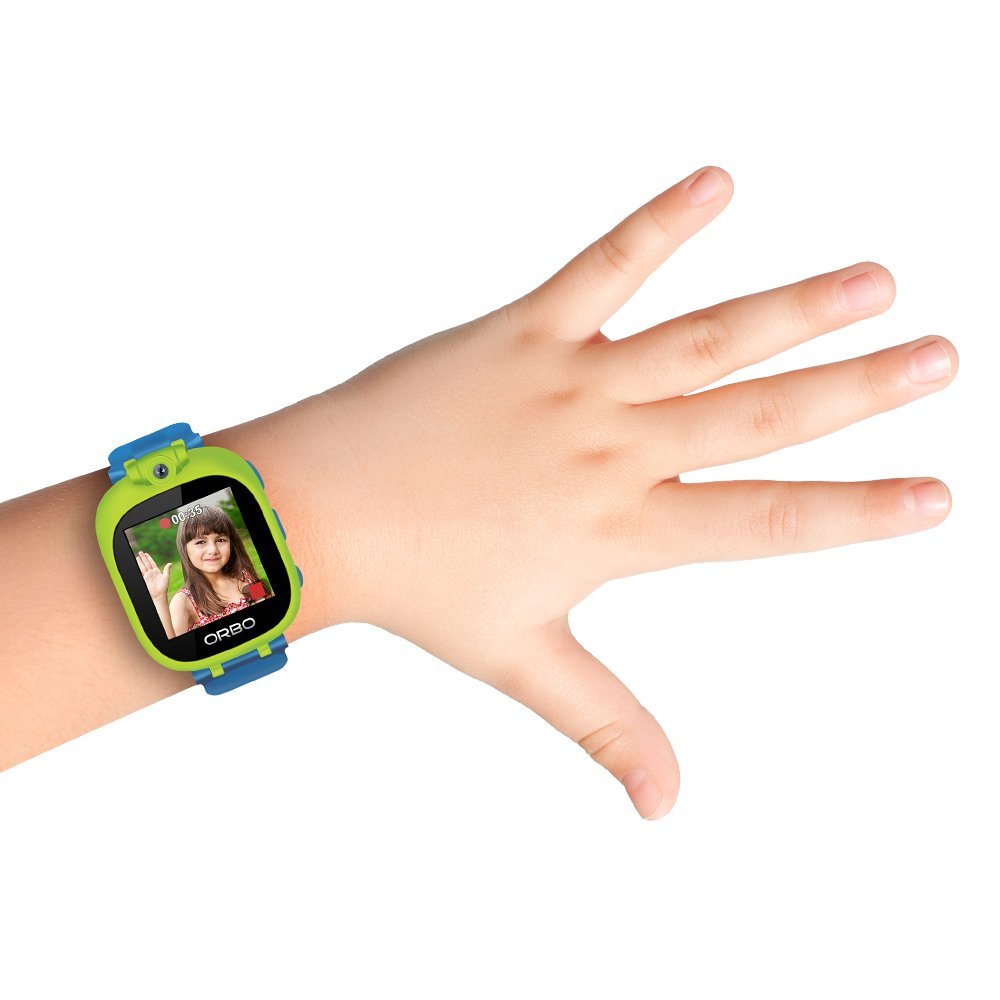 Just once device on the wrist and so much of technology-fueled. We surely are living in a world of miracles which keeps on growing by the increment in the day to day life.
Best Kids Smart Watch Phones For Your Child
Let's get started with some best smartwatches for kids that keep tracking their records of different activities.
VTech Kidizoom Smartwatch DX - Purple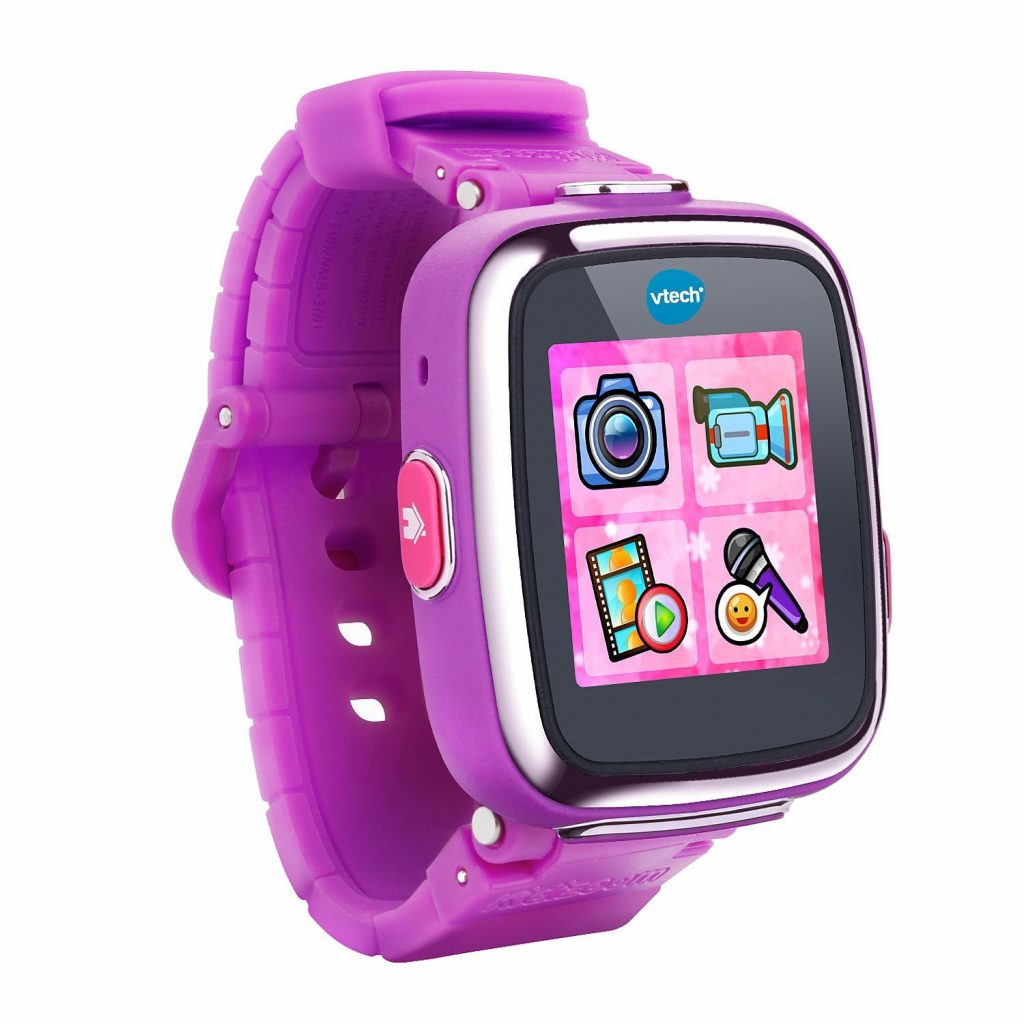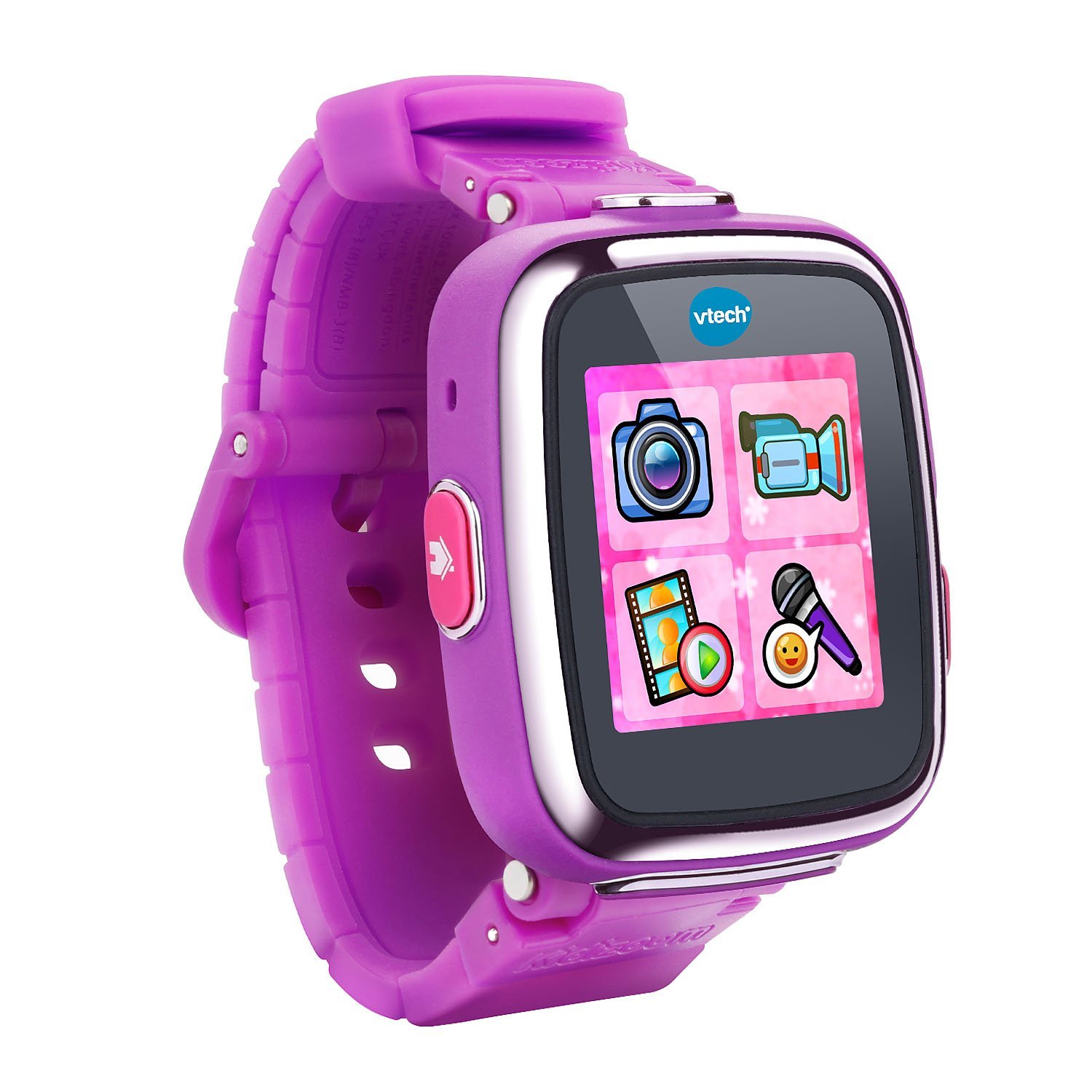 The watch is an extraordinary gadget to the kids' world. The device is fueled by fun games and activities. We can even call it perfect for young photographers, as to increase the charm of photography in them. The inbuilt memory provided is sufficient for kids to keep clicking and bragging in their young circle. It includes eight games which kids can play using the touchscreen as well as it allows the download.
Adding on it has an alarm, timer, stopwatch and many themes which help children learn quicker and faster about gadgets. Nonetheless, the company has added two more widgets that are calendar and calculator for better and fun learning.
Features
Allows kids to play games and hung up with different widgets and applications. It includes three fun activity, five games, and 3 action challenges.
Perfect to motivate the craze of photography in young souls as the watch gives no harm in roaming with or seeming to be enjoying gear.
To promote fun studies, it has the calculator, stopwatch, timer, alarm, and calendar.
The watch is splash proof.
It offers 50 plus watch themes.
It comes up with a rechargeable battery and USB cable to transfer data from your child's photo collection.
Best-Topshop Q50 GPS Tracker Children Smartwatch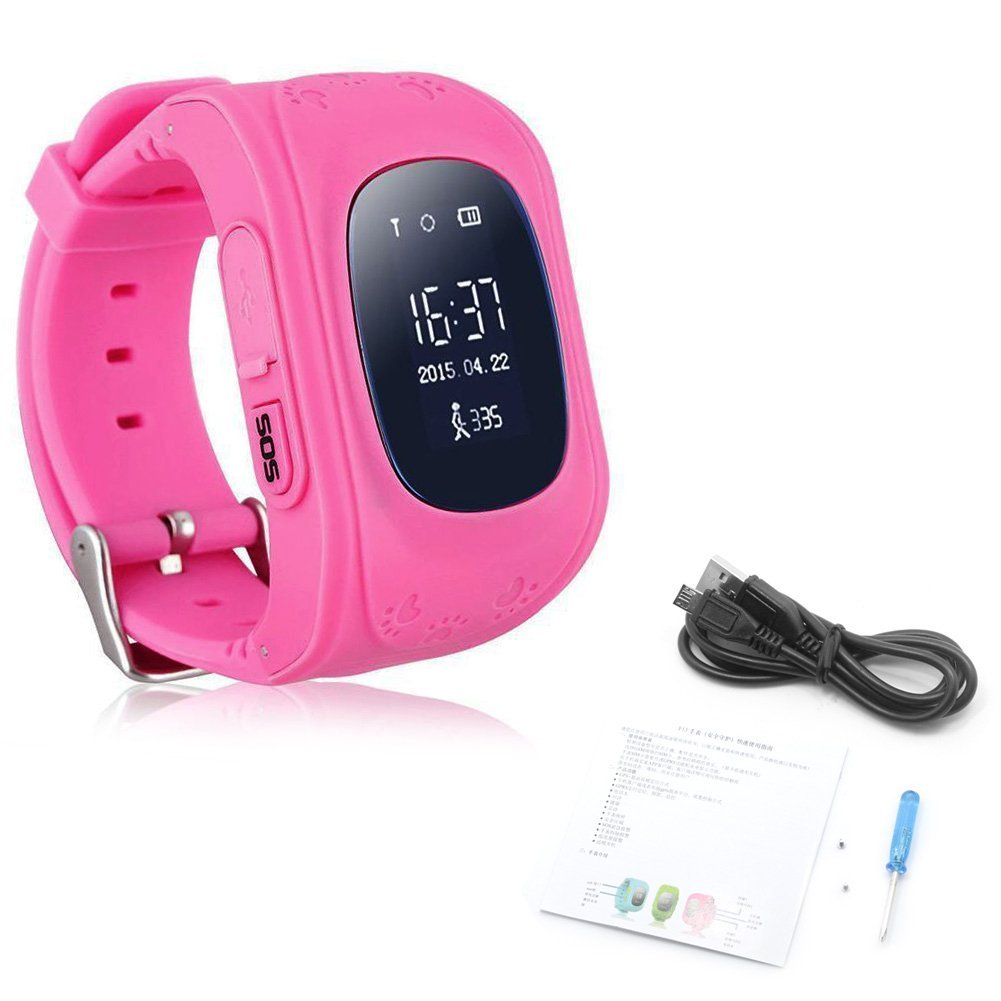 What's worth of such technology if it cannot protect us. The above gadget is similar to what I just wrote. The smartwatch comes with SOS emergency alarm, your kid just needs to press its button for 3 seconds and the watch will automatically make calls to SOS numbers and send alarm messages to the mobile client. It has a remote monitoring system which makes it easy to know about the situation of your kid. Adding on, it has the two-way conversing system inbuilt. you can make calls to your kids and hear their voice whenever you want. This is we can call a new way of increased interaction among parents and kids with fun logic.
Nonetheless, It features sports tracking option which can record the no. of steps the user has put. It is important to see about the health of childer as obesity rate is increasing day by day. And not to forget, sleep monitoring if your child is getting proper required sleep or not.
Features
Smart power-saving: GPS closed mode.
Electronic fence: equipment centered on the map drawn an area, the area of APP and short message alarm immediately.
Historical trajectory: path query three months anytime and anywhere.
GSM four frequency system: 850/900/1800/1900 MHZ.
Time shows that GPS precise GPS clock, don't need to manually adjust the time.
Pedometer: steps to measure the user's walking.
Orbo Kids Bluetooth Phone Pairing Smartwatch with Rotating Camera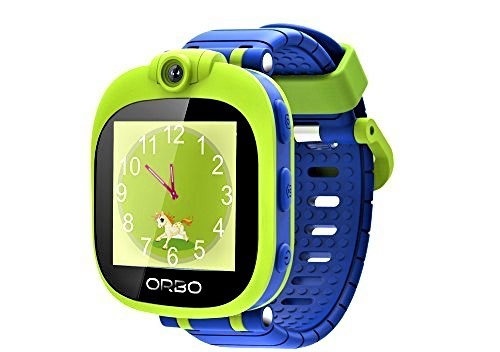 Isn't it quite refreshing to let your child's brain remain stimulated with lots of fun which guide them well? Kids these days are quite inquisitive towards whatever is new in gadgets especially. The primary quality of Orbo is it combines with educational learning with the high fun factor. The multifunctional watch is very user-friendly for kids and touch screen.
The multifunctional watch is very user-friendly for kids and touch screen which gives the child a pleasure in using. The watch comes with tiltable built in camera, games, a time master, a funny talking hippo and many activities which will keep the child engaged. Adding on, it has Voice recorder, calculator and a navigation menu in the learning manner.
The device counts the steps of your child as a physical monitoring. An integrated alarm clock which for the child to maintain their sleep and wake up time. Nonetheless, It has 1GB of internal memory and one expandable sd card to 32 GB. It Offers Bluetooth connection with any platform cell phone.
Features
Capacitive Touchscreen
Built-in Tiltable Camera
Interactive Activities
Education Games
Alarms
Long Lasting Internal Battery
GreaSmart Kids Smartwatches with GPS Flash Night Light Touch Screen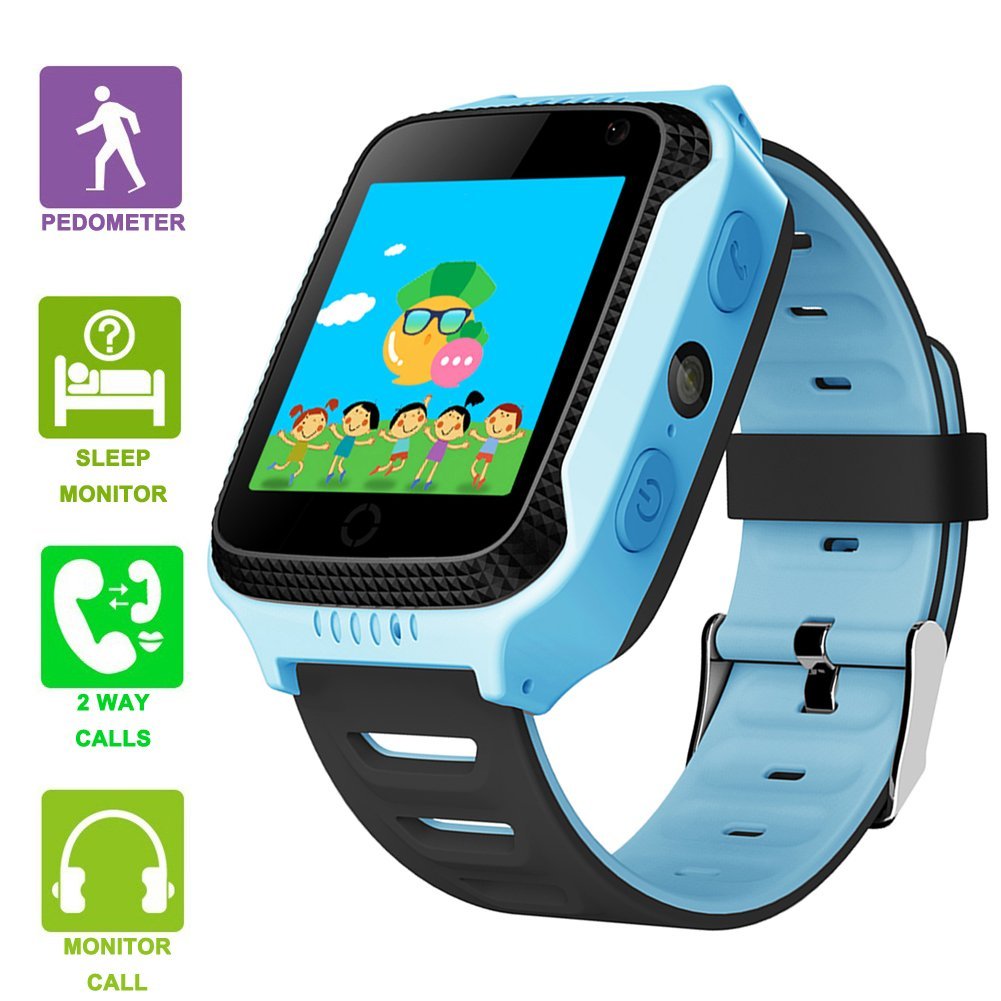 This one is the newest and updated model of its brand with all possible features that can get included from Fitness Tracker, Pedometer, Exercise, Distance, Sleep monitor to alarms, calendar etc. The accuracy is of GPS is countable. However, for all the considered features watch needs to be connected via mobile or tablet app. Adding on, it features two-way calling system and voice chat. This will always keep a medium between you and your kids n a fun manner. 
Nevertheless, with every possible supported feature, it has Anti-lost Alarm in case of emergencies. And the most unique and exceptional feature is it has night flashlight which makes the device unique from others.
Features
Increased GPS
Anti-loss Alarm

Fitness Tracker, Exercise

Sleep monitor

Alarm and Calendar.
Pedometer: steps to measure the user's walking.
Zarsson Smart GPS For Kids With Google Map Two-Way Communication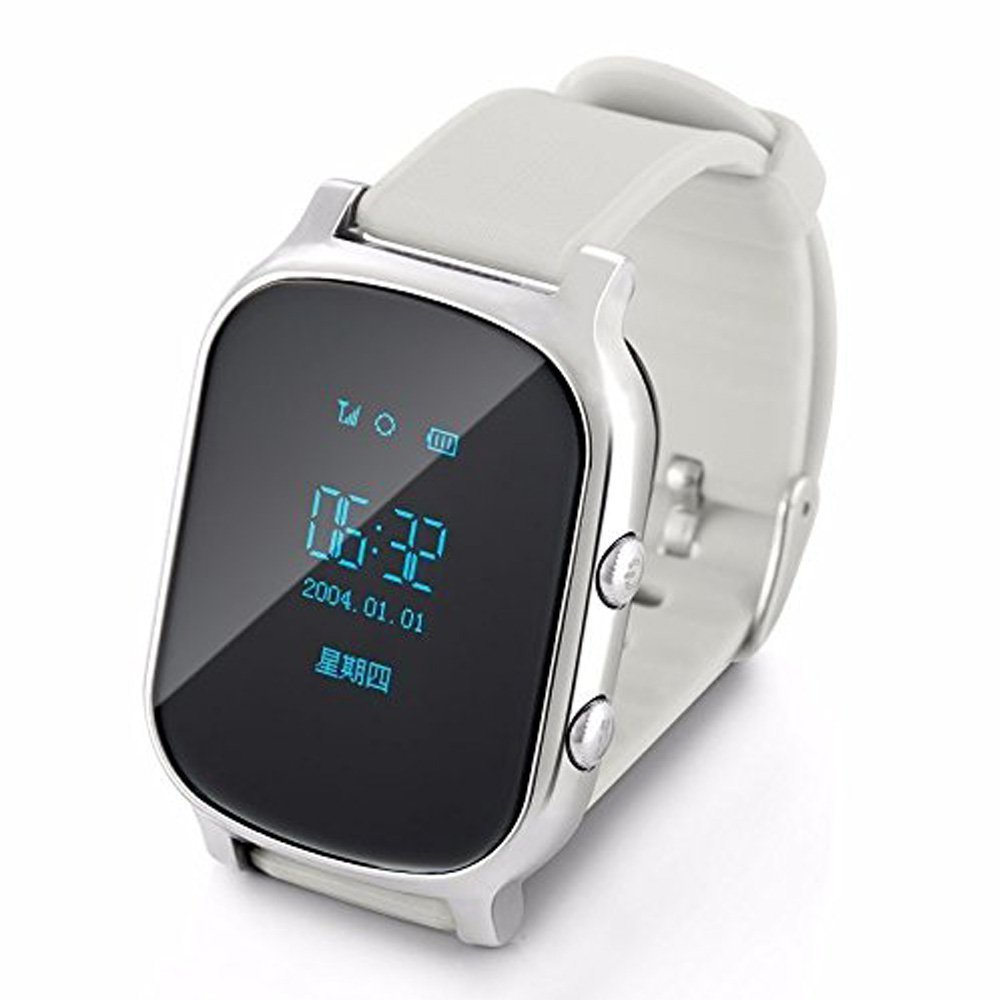 The watch is the medley of many features which include GPS tracking, Locator and it claims to be global GPS device which can work anywhere worldwide. It can collaborate with any Android or iOS platform. Moreover, you can track all this on its webpage also. It can monitor 2 or more devices at the same time for combined management. There is a battery inside of 500mah which can easily run for 8 hours with GPS positioning data in 3 working modes and fast-tracking. It takes around 2.5 hours to get fully charged.
There are five numbers available in the whitelist. Only those and admin can make calls to the device. The maximum stretch of number is ten that can be added up in the contact book. However, the device got a need to insert a micro Sim card which supports 2g GSM network with voice, SMS, and data plans and 30-40 Mb of data will be sufficient for a month.
Features
It supports Real-time tracking that to Live with GPS and LBS dual positioning. You can track kids location via google maps on the phone.
It keeps the record of past three months of your kids.
Geo-Fence notification lets you know when your children are out of the range.
The option to answer voice call and messages. Even kids can make calls via the smart watch.
FCC and CE certification authorize the item.
It has full 1-year warranty and lifetime technical support.
Gator SmartWatch with SIM Calls Anti-lost SOS Children Smartwatch Location Finder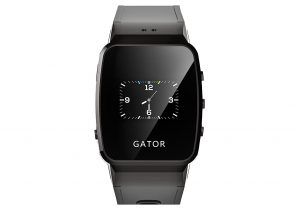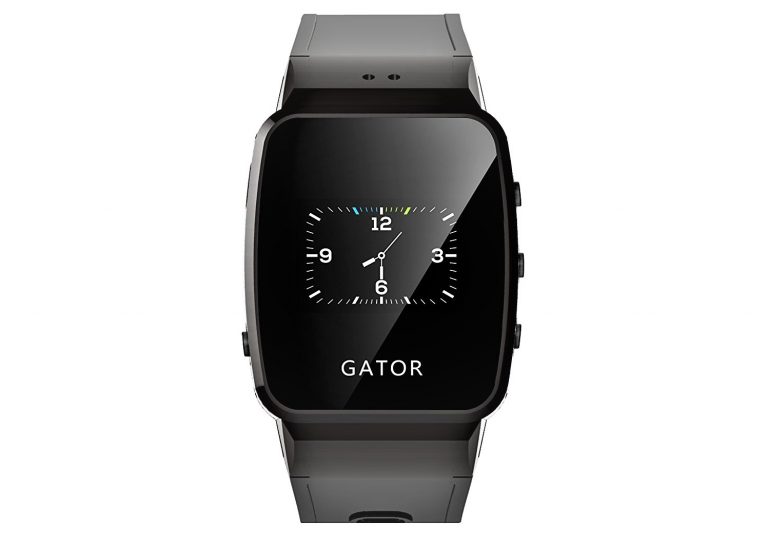 It has been marked as children's first cell phone in the smartwatch. When the watch is strapped to the wrist of kids, it will automatically answer the call after three rings. This even lets the child feel free. They do need to stop from whatever they are doing to respond to the call. You can quickly adjust with who is allowed to call the watch and who watch is allowed to call. The battery life of the device last for six long days and more. It has real-time which gives you the opportunity to see the location on maps.
Moreover, it lets you fix up with the border. The border can be anything any water body or amusement park or anything you can just put a boundary, and if your child is getting ahead of it, you will be notified. You can insert the local GSM Sim or can run on wifi in indoors.
Features
The gear is small, sturdy and lightweight.
Allows you to insert your security areas.
Lets you find the position in real time.
The gear is water resistant and Robust
The SOS option.
TickTalk SmartPhone Watch with Verison Free Sim Card & $5 Preloaded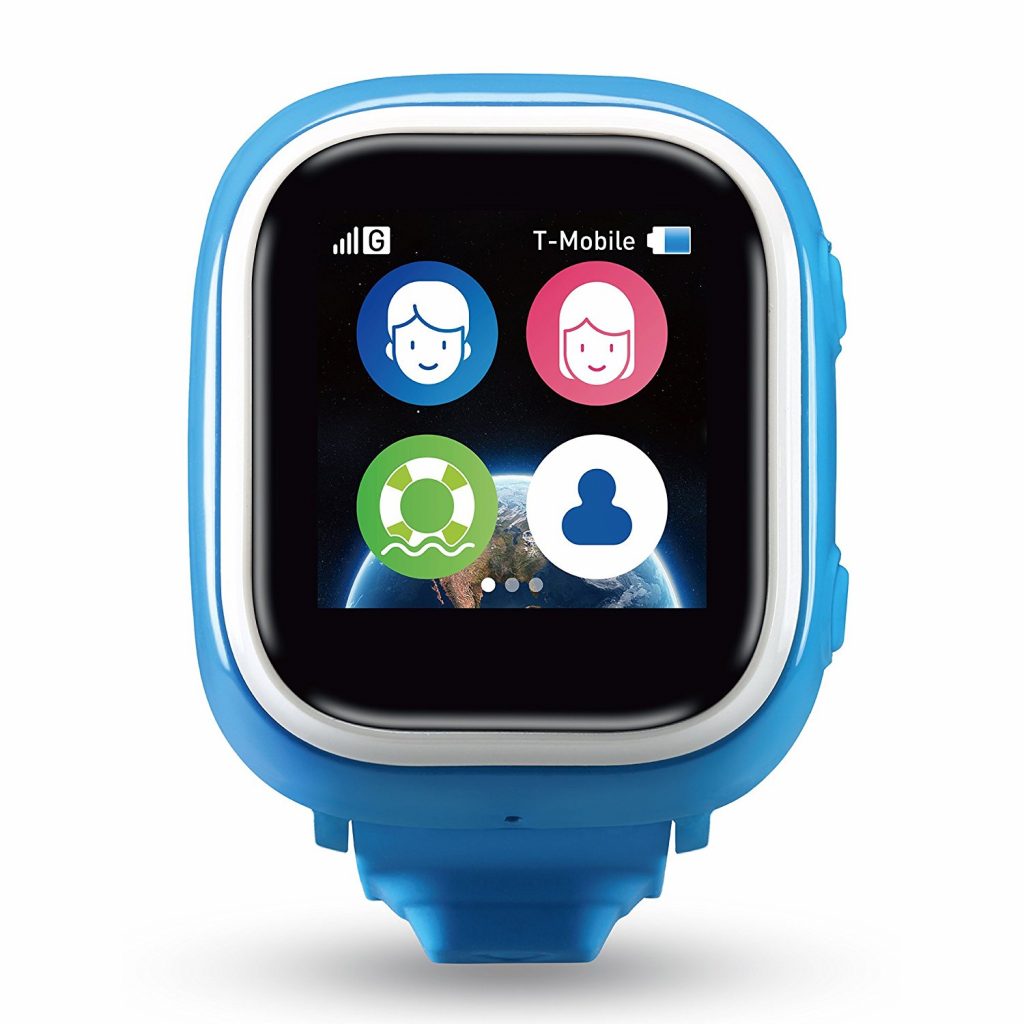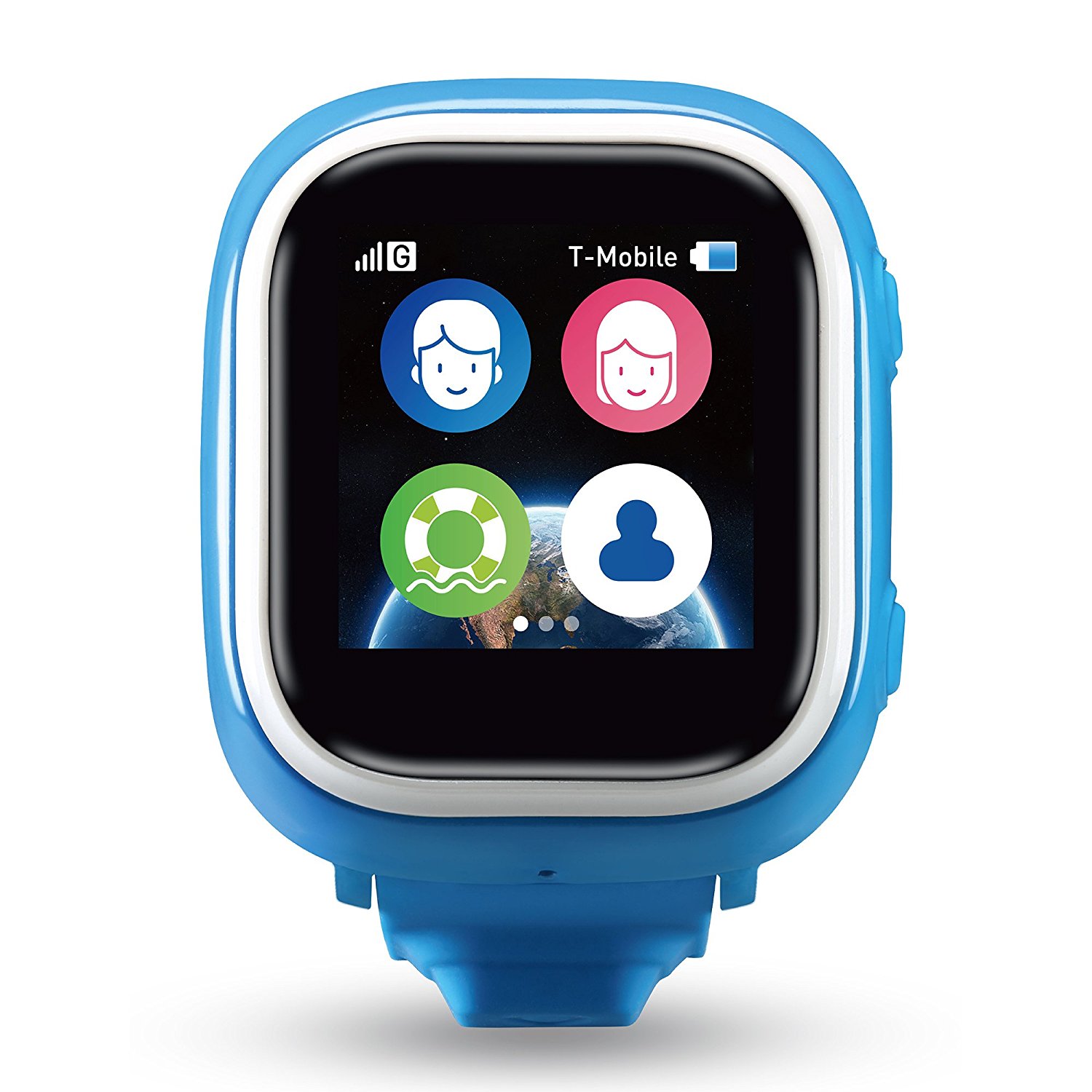 Squeezing continuously in the technology and gadgets to have best. We got another good product for kids considering their likings and choices. This one is a complete wearable cell phone watch and locator for kids. It can solely work on its own without connecting it with any other devices. Kids can pick or drop the call by touching the screen icon. It is the most updated watch of the time with all new possible features.
In terms of providing safety and are the product never fails to provide the correct information of the kids' location. The company claims itself to be the most professional and reliable one serving their product.
What more you can expect in a watch which lets you pick or drop the call, One can create documents folder and leave or receive text messages.It has locator which give the utmost accuracy about the location. However, there is no discloser of applications and games yet. The user only can rectify whether there is need to download or it is inbuilt.
Features
The touch screen functioning.
Phone calling and receiving option.
Locator with three-way medium for highest accuracy.
It is compatible with all iOS and Android platforms.
Independently work on Sim.
Sunetlink SmartWatch Phone With Sleep Monitor, Camera, Push Message, Anti Lost etc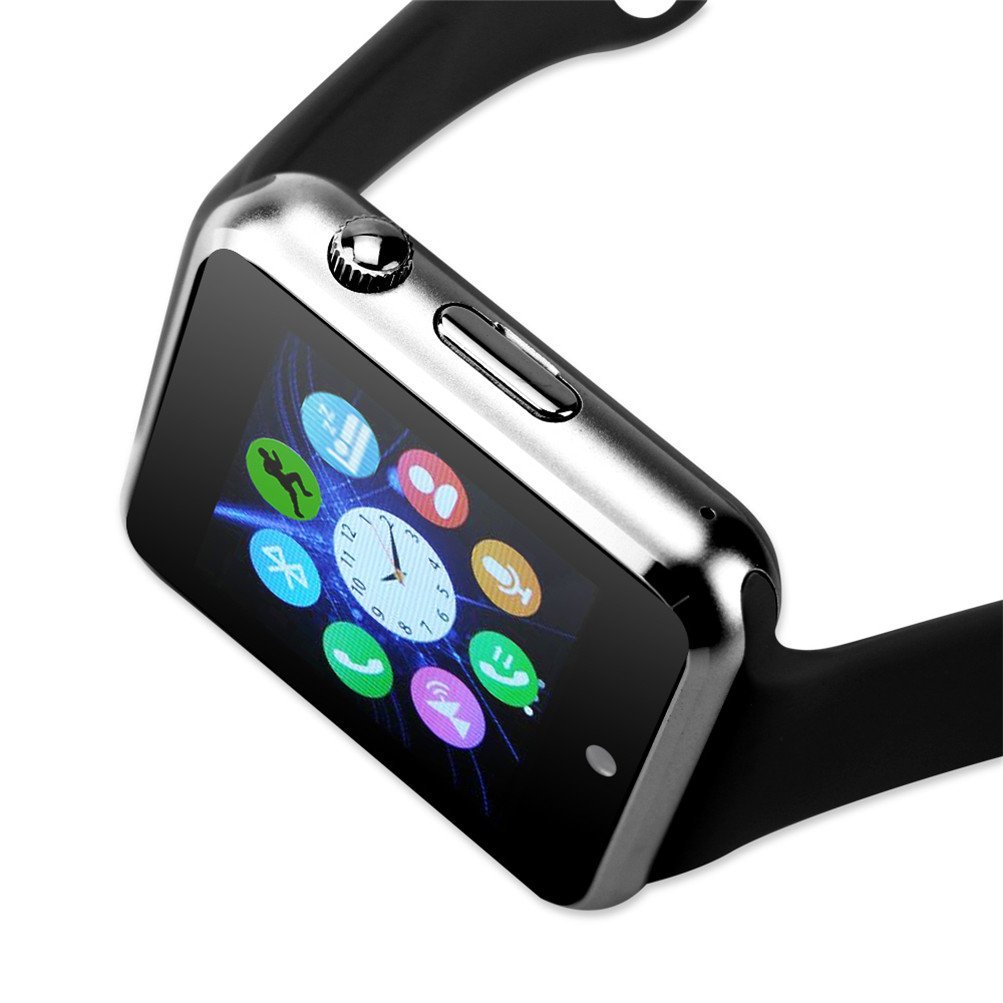 It is again an independent device which can run on its own, once the Micro sim is inserted. Well, it supports only 2G format sim, but that is sufficient. You can insert SD card too. It can be used to make calls, receive or send texts and much more. You can get it connected with the application too.
Adding on, it supports English, Russian, Spanish, Polish, Turkish, Italian, French, Germany, Portuguese which is I guess pretty enough for the user to get worked with the device. The company sets the watch on flight mode when it gets packed. The user can switch on to normal mode and use it with callings and location and all the measuring issues.
However, It works best with android devices with the whole functionalities. But if we talk about iOS platform, it only supports partial functioning which includes Pedometer, calender, call sync, calculator, clock, music player, etc.
Features
MultiFunctional Watch.
The most innovative design.
Can use it as Literal cell phone watch.
Compatible with all Android device and partial functionality with iOS platforms.
Health Management program inbuilt for kids.
Personal Verdict
The trend of watches keeps on flourishing among kids so why not to provide them with best with all the possible features and just not time. In the realm of kids', Smart watches are need to keep them in contact with you in every possible manner. As the ratio of missing child is increasing, this is foremost necessary to track them with a device, rather than putting them in boundations. Let them be free for wherever they want to fly. At least with the flow of technology, we have something which we never had. This could even lead to developing their interest in such sectors.
Above are best watches for kids with all the latest in built features. Choose Wisely 🙂