In the world of growing tech and their costing, finding the best budget laptop can be complicated. With the availability of so many laptops and the hype, laptop manufacturers create buying a computer can be risky and tricky. Thus to help you out, we picked 5 best laptop under 400 dollars in 2018 so far to save your money and time. This list made by us is to ensure that our readers end up buying the best laptop under 400 dollars for themselves.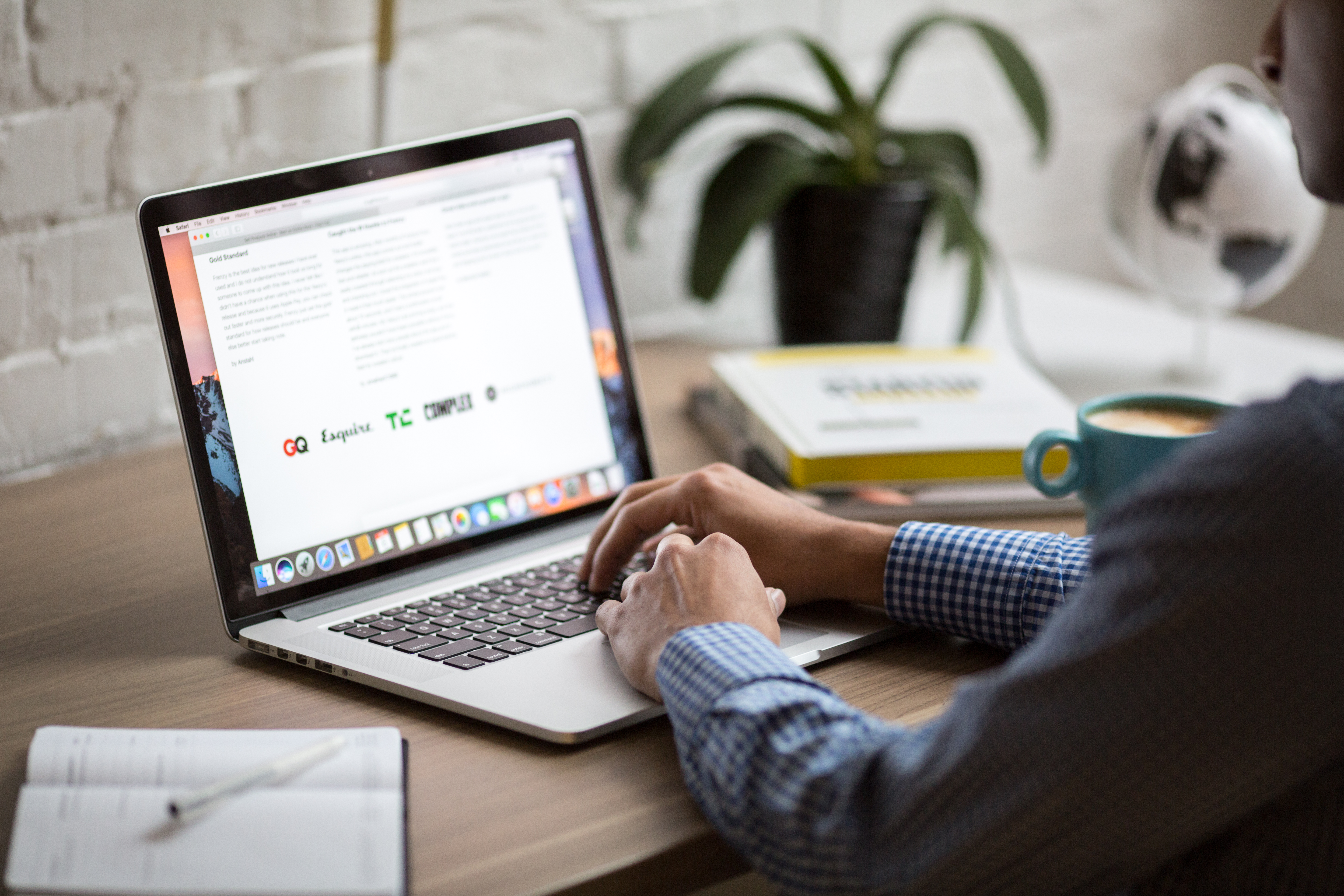 To find the best budget laptops, we thoroughly explored the electronic market, and on all the major e-commerce websites, we even visited retailer store to gather the best information. Moreover, we ended up choosing these laptops mentioned in the list from many laptops available to buy under this price range. The budget price range of 400 dollars comes with few 17-inch laptops as well as the most portable 13-inch laptops with their own unique set of features. These laptops are recommended for your computing needs, office works, for watching videos and yes, entry-level gaming too.
Also Read: Best Gaming Laptop for 1500 dollars
The parameters based on which these laptops made it to our list are:
Hardware Performance
Ease of Design
Customer Feedbacks
5 Best Laptop under 400 dollars 2018
So here are our 5 best recommendations considering our parameters with reviews, support, features and pros and cons to present you the simplest way to choose the best laptop for you in 2018. We have also added their buying links to get the best deals on each laptop!
Let us start…
1. 

Acer Aspire E5-575-33BM

 – Best Budget Laptop under 400 (Editor's Pick)
If you are looking for the best budget laptop, the Acer Aspire E5 is the one for you. When we say best, we make sure you do not compromise with any hardware or features under the budget. Talking about its features, this laptop is packed with the Kaby Lake gen Intel Core processor with 4GB of DDR4 RAM. The laptop also comes with all the necessary features such as USB v3.1 Type-C and Bluetooth v4.1. However, the 4GB of RAM struggles to run intensive apps, but Acer has provided an access panel to let you upgrade your RAM easily.
Talking about the display, the Acer Aspire E15 comes with a Full-HD (1920 x 1080) display to offers excellent image quality with Acer's ColorBlast Technology, to deliver twice as many colors you get on other budget laptops. To help you reduce the eye strain, Acer offers BluelightShield feature when you spend continuous hours working on your laptop. With all these features, this laptop packs excellent price to performance ratio.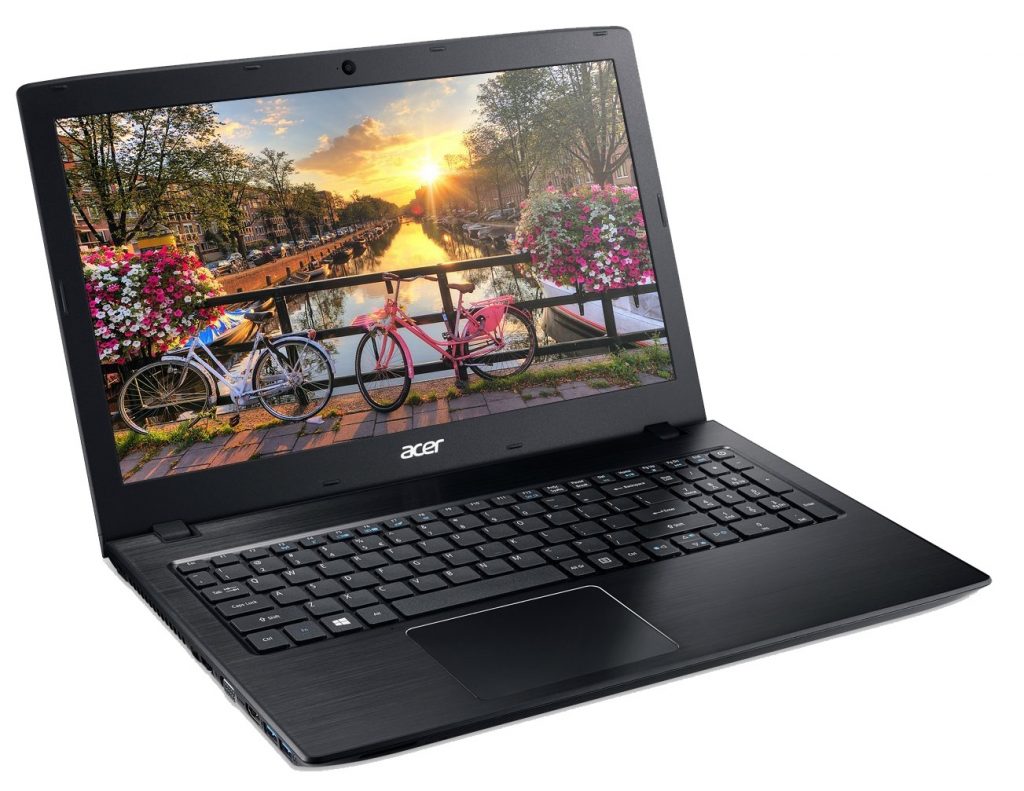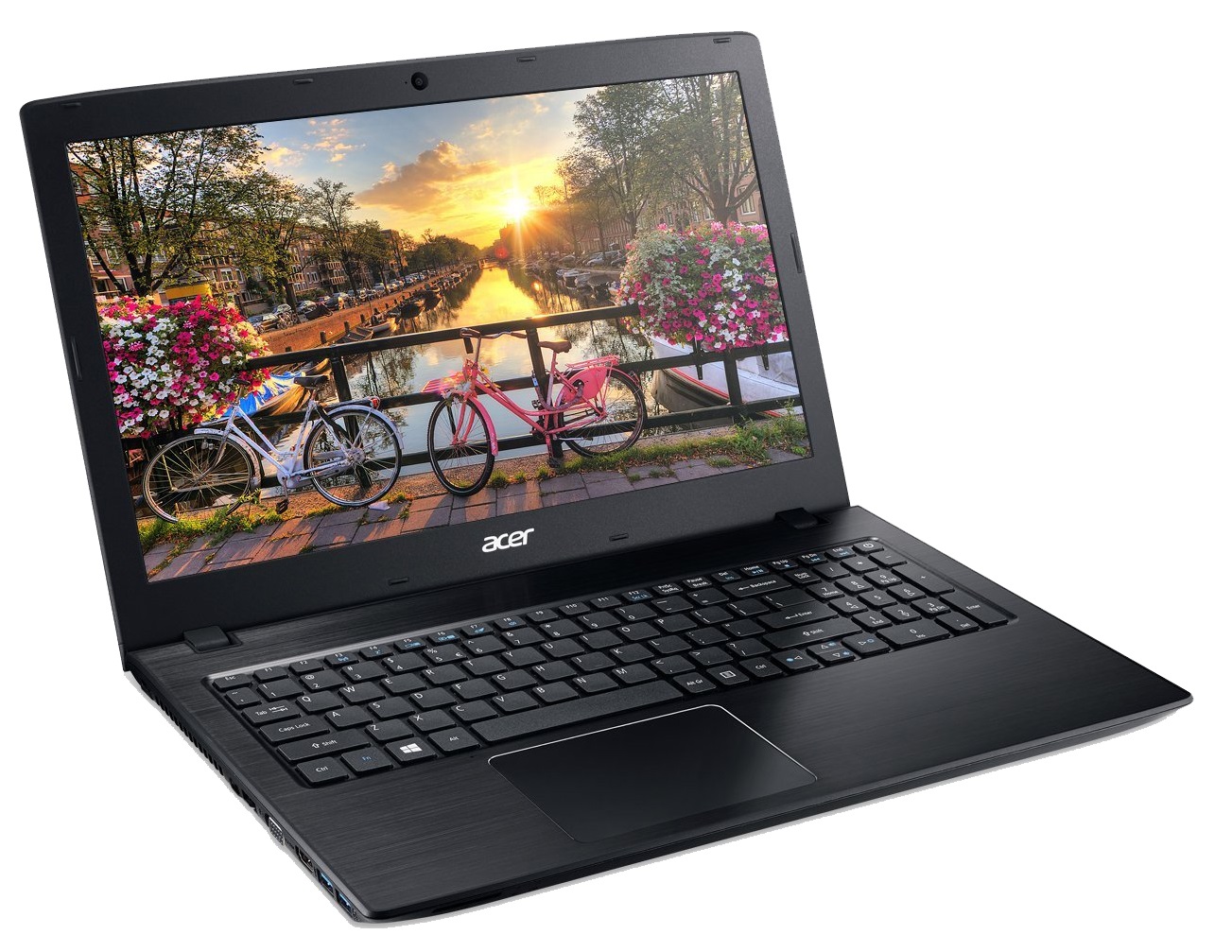 Features:
Intel Core i3-7100U 2.4GHz Processor
Intel HD Graphics 620 GPU
4GB DDR4 RAM
1TB 5400 RPM HDD
15.6 inch, Full-HD Display
Windows 10 Home
12 hours battery life
5.27 lbs
Pros
Full-HD display
7th Gen Intel processor
USB 3.1 Type-C
Battery life
Price to performance ratio
Cons
Only 4GB of RAM
Slower 5400rpm HDD
The HP 17-ak013dx has won hearts of customers with its 17-inch display under this price range and also with its surprisingly lightweight design. However, the laptop is slightly slow and feels tired while performing a bit intensive tasks. The machine was popular for performing daily taks like, sending emails, watching movies, browsing internet and more. The laptop is powered with a Dual-Core AMD A9-9420 with its Radeon R5 graphics backed with 4GB of RAM for adequate multi-tasking.
Unfortunately, the device does not come with a Full-HD display. Instead, it has a 720p screen with a resolution of 1600 x 900 which is impressively sharp. For storage, the device has a 1TB 5400 RPM, plenty enough to store your files and data. The laptop has all the necessary ports like an HDMI, 3 x USB, and LAN ports. You also get Windows 10 as its primary operating system, a preferable choice for students.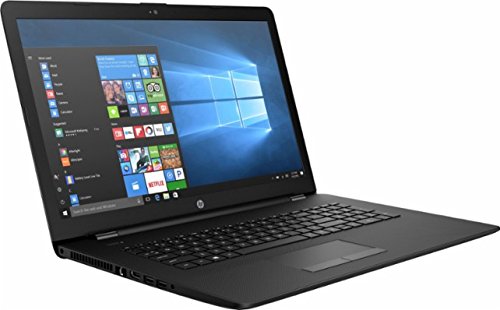 Features:
AMD A9-9420 3GHz Processor
AMD Radeon R5 GPU
4GB DDR4 RAM
1TB 5400 RPM HDD
17.3 inch, 1600 x 900 pixels Display
Windows 10 Home
5.5 hours battery life
4.67 lbs
Pros
Large 17.3-inch screen
Lightweight for size
Ease of use for day-to-day tasks
Budget Friendly
Cons
Slow Performer
5400RPM HDD
No Full-HD Display
Acer Chromebook R13, a much known convertible for its commendable battery life of 12+ hours and of course the gorgeous looks. The laptop has enough power to compete with other covertible competitors in this price range. In detal, the machine runs on a quad-core 2.1 GHz MediaTek M8173C processor to give good performance for completing daily tasks like streaming videos, browsing internet and other daily tasks. However, you can't expect it perform better when you throw any heavy task to it. Also with a mere 4GB of RAM, the laptop is not for delivering high performance but for ultra portablity.
The laptop comes with excellent built quality with Aluminum chassis to give a high-class look like, it also has a Full-HD 1920 x 1080p IPS display with great colors and screen performance. However, the laptop has faced quite a criticism about its design because of its pointing edges and flimsy rotation hinges. The Acer R13 has an HDMI port, a USB Type-C, a USB 3.0 Type-A port and a headphone jack. It runs on Chrome OS which can run your Android Apps and is getting used by Android fans. This laptop is just for productivity use and not for multi-tasking.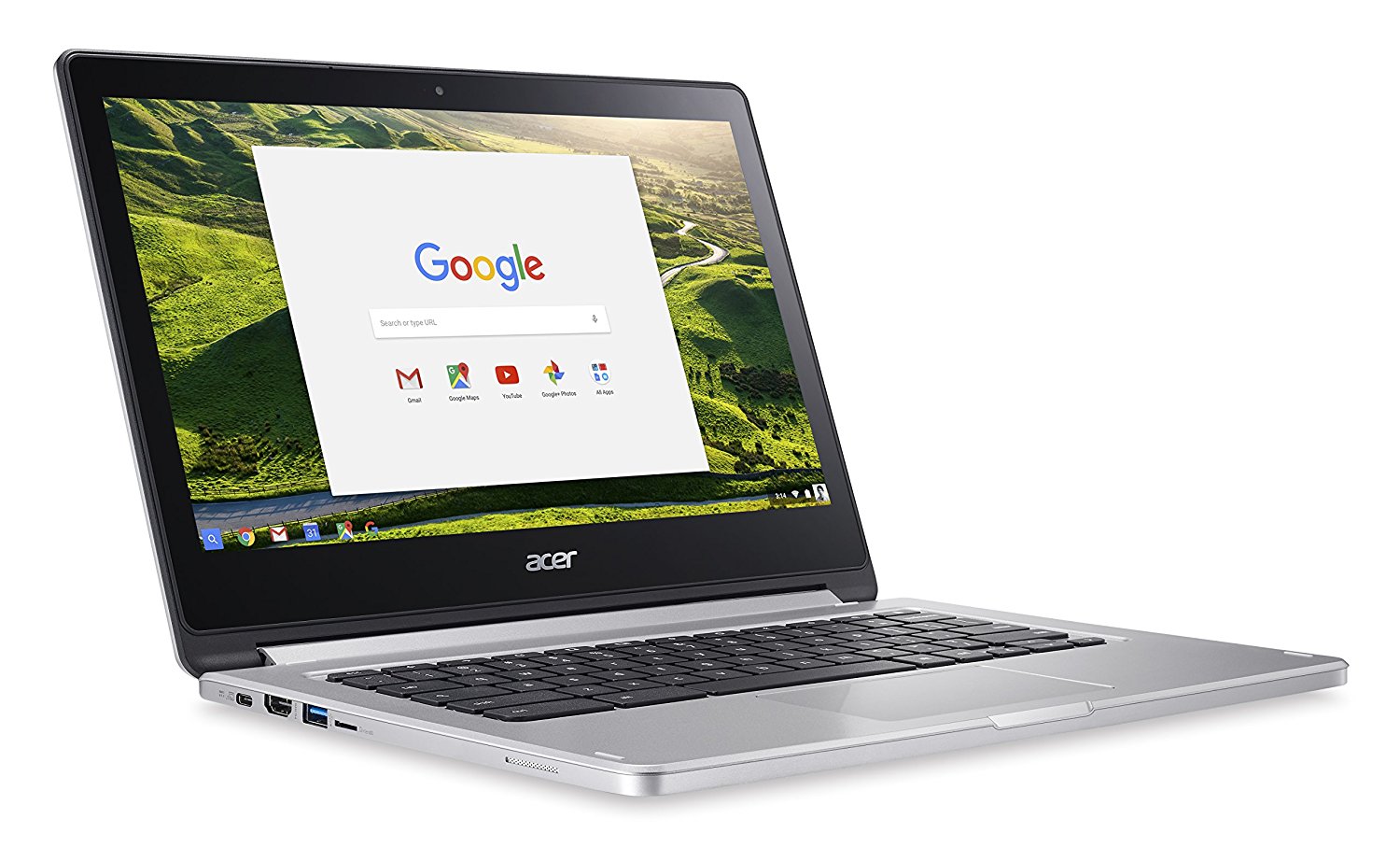 Features:
MT8127 2.1GHz Processor
PowerVR GX6250 GPU
4GB LPDDR3 RAM
32GB SSD
13.3 inch, 1920 x 1080 pixels
Chrome OS
12 hours battery life
3.3 lbs
Pros
Great battery life
Attractive body
Good display
Quick boot times
Performance to price ratio
Cons
Heavy for a 2-in-1
Flimsy feeling
No backlit keyboard
Average performance for productivity users
4. HP 15-F222WM – Best Touchscreen Laptop under 400
The HP 15-F222WM, an upgraded version of 2015 HP 15-F211WM in its series of affordable laptops. This laptop is a good option for use at home or at offices. You can easily send emails, write documents, do internet browsing and make video calls using Skype. However you expect it to perform intensive tasks with integrated Pentium Processor and 4 GB RAM, you will need to consider a more powerful processor like i3 and i5.
Talking about the navigation, the laptop comes with a 720p HD touchscreen display with average viewing angles. The touchscreen is reasonably responsive and is easy to navigate through Windows for the price you are paying. The only deal breaker it holds its non-availability of Bluetooth connectivity.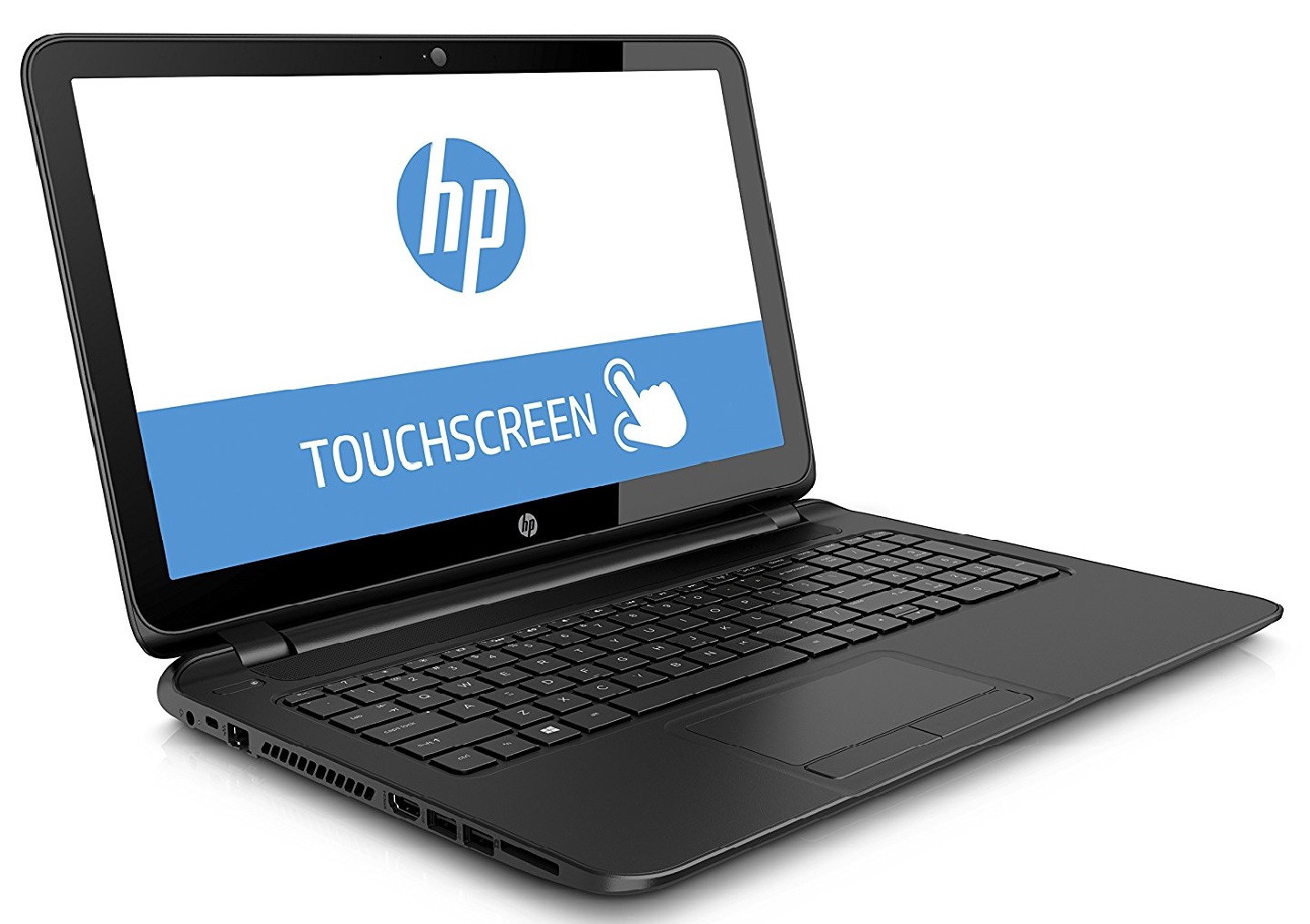 Features:
Intel Pentium N3540 2.16GHz Processor
Intel HD Graphics
4GB DDR3L RAM
500GB 5400 RPM HDD
15.6 inch, 1366 x 768 pixels
Windows 10 Home
5.5 hours battery life
5.05 lbs
Pros
Affordable price
Touchscreen display
Decent amount of storage
Good build quality
Cons
Slow Performance
Below Average webcam quality
No 5GHz WiFi connectivity
No Bluetooth
The Lenovo IdeaPad 320 series of laptops comes with decent hardwares for your daily needs and IdeaPad 320-015ABR is no less. The laptop comes with an AMD R7 processor and huge 8 GB RAM for the price but the inclusion of 5400 RPM HDD slows down the boot speed of your laptop. However, the processor is capable to deliver decent performance and lets you play entry level titles on low to medium settings, thanks to Radeon R7 M265 2GB Graphics Processor.
The laptop comes with a 15.6-inch LED display with a resolution of 1366 x 768 pixels to deliver an HD display. Although the display was found to be little dull which is disappointing. The battery life is also on average side with 5-hours of backup. The laptop also includes all kind of modern ports under the hood, even a USB Type-C port, which is excellent.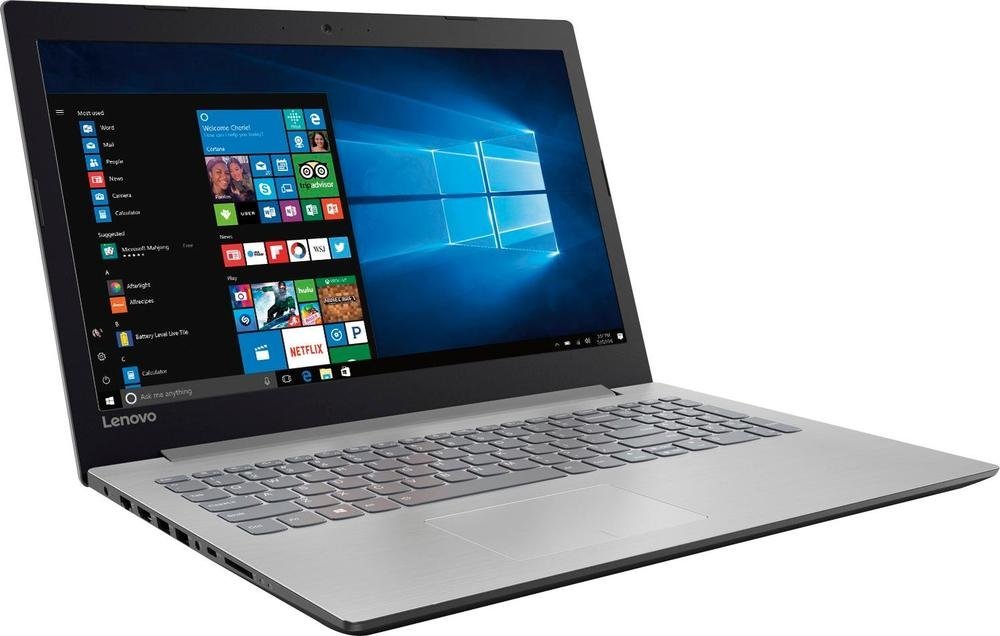 Features:
AMD Radeon R7 Processor
8GB DDR RAM
1TB 5400 RPM HDD
15.6 inch, 1366 x 768 pixels
Windows 10 Home
5 hours battery life
4.8 lbs
Pros
Value
Decent performance
Decent Hardware
No Bloatware
Cons
Mediocre 720p resolution screen
May be noisy
Average Battery life
Conclusion
With this we have covered all our recommended list of best laptop under 400 dollars. We hope it would save your time and money for the choosing the right laptop for you under this range to meet your needs. You can also check out list of best laptops under 300 dollars if you wish to save few more bucks. However, if you like or find a new laptop you think deserves a spot in our list which is not listed here, feel free to comment in the section below and we will get back to your with the updates ASAP.