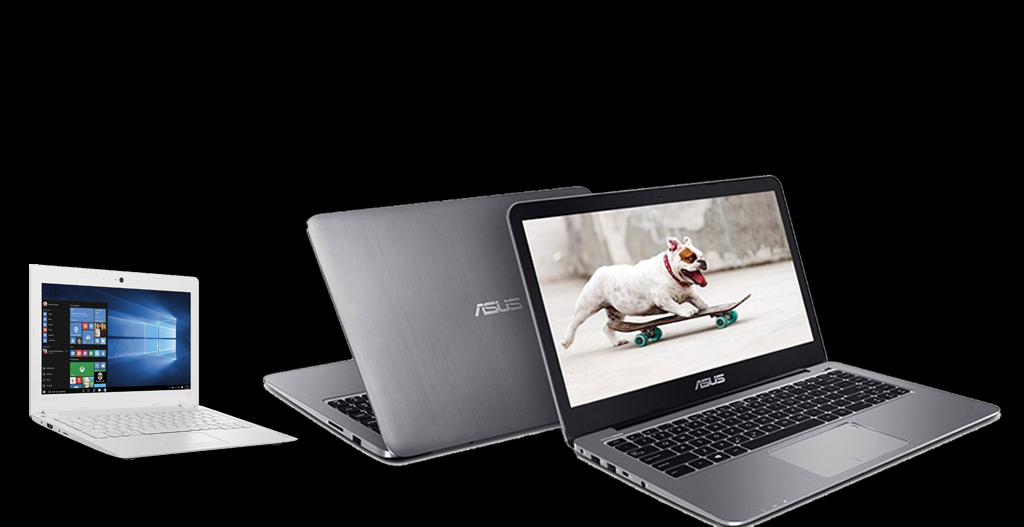 Laptops are a necessity for most of us. It can easily deliver the power more than the desktop within a compact body. Buying a laptop can be a crucial task as there are many options available in the market. Many big brands have different models present currently. There are models targetting specific user need like for business people there are products which aims for better security criteria. If you are a gamer you can buy Gaming laptops which are configured to run heavy games with ease.
While buying a computer the money you want to spend on it also need to be considered. A decade ago best laptop under $500 means you get a cheap product. But right now the tech market is full of fantastic products under this range.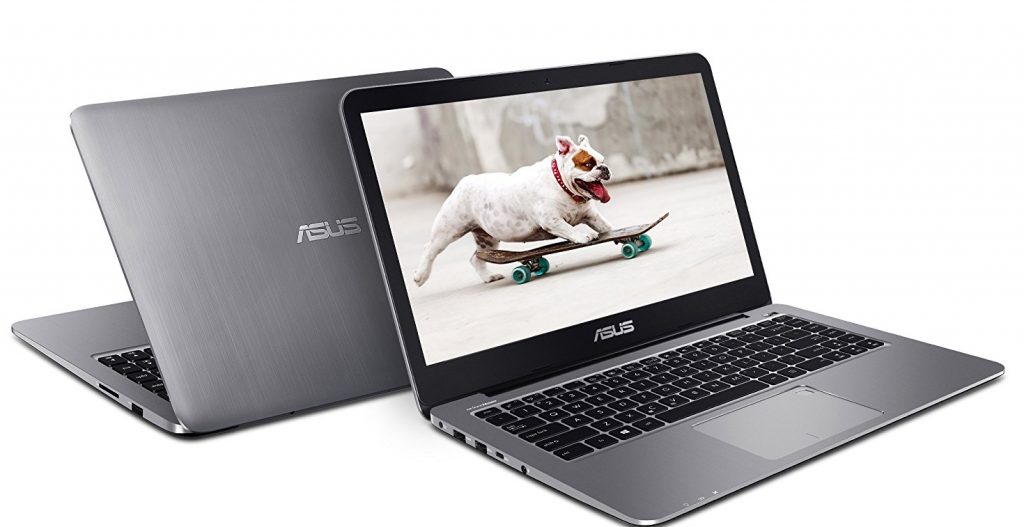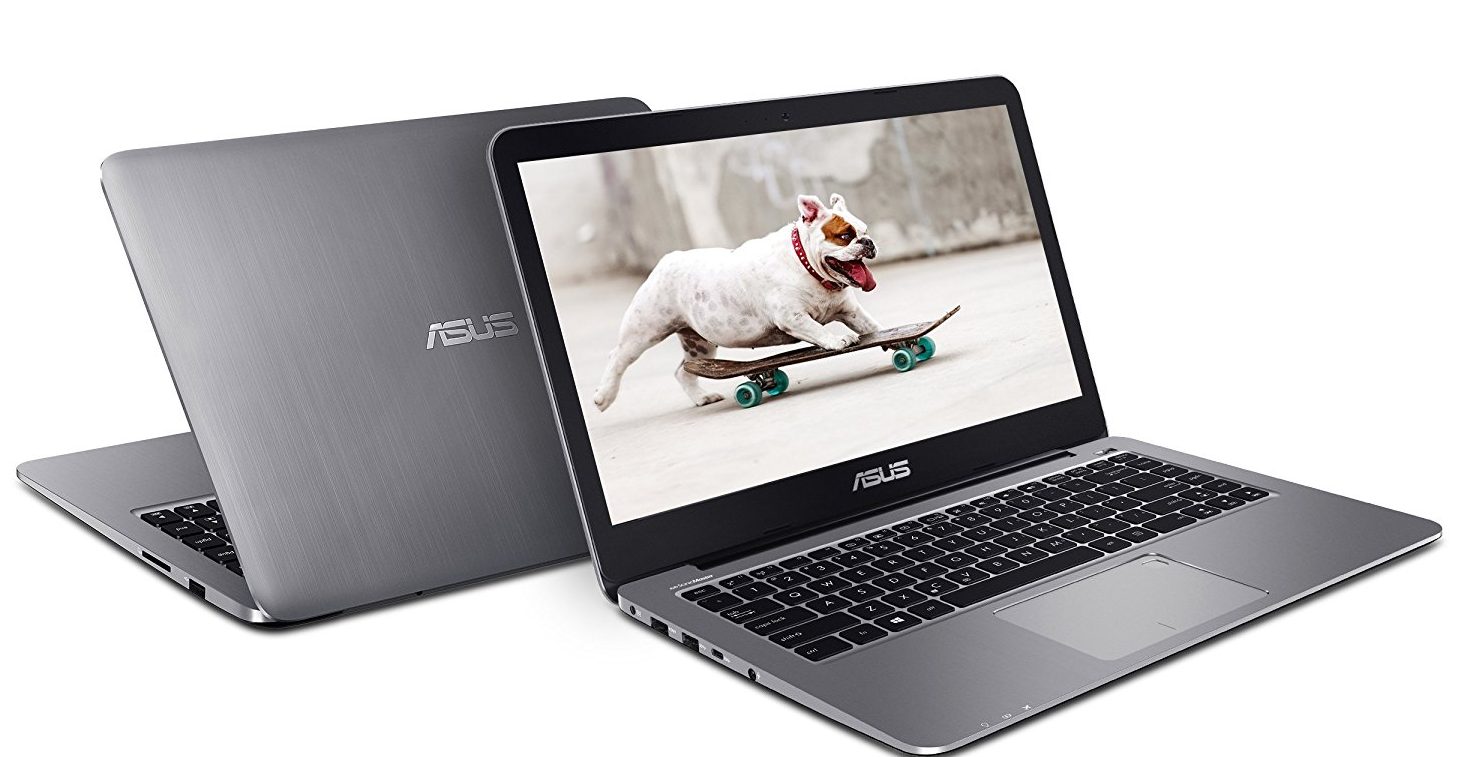 The latest laptops can be seen containing narrow bezels and sleek body. A long-running battery is also required for using the computer outside. For finding the best laptop under $500, it is necessary to consider many important factors. A faster processor does not mean a better system. Screen, build quality, battery also plays an important role in providing an overall complete user experience.
What to Look For When Buying Budget Laptop
1. CPU: Processor is the powerhouse of the computer. It determines how it handles heavy tasks. Intel and AMD are the two major CPU manufacturers for PC. Intel Core series processors use advanced technology that is power efficient and delivers great performance. But they are costlier than its AMD counterpart.  AMD also produces good processors for laptops.
2. Screen: Display matters when it comes to laptops. A good screen with high resolution is suitable for media consumption or document business-related work.
3. Connectivity and Ports: Laptops must have good connectivity option with latest ports like USB 3.1, USB type C, HDMI and Thunderbolt 3. It is useful for transferring files from other computer and connecting the display.
Best Laptop under $500 – Review, Features & Specs
Here are the best products which you can buy if you don't want to spend too much on a laptop. The products are listed here in order of the performance delivery and feature it offers for the given price segment.
1. Acer Aspire E15
A Decent Combination of Power and Looks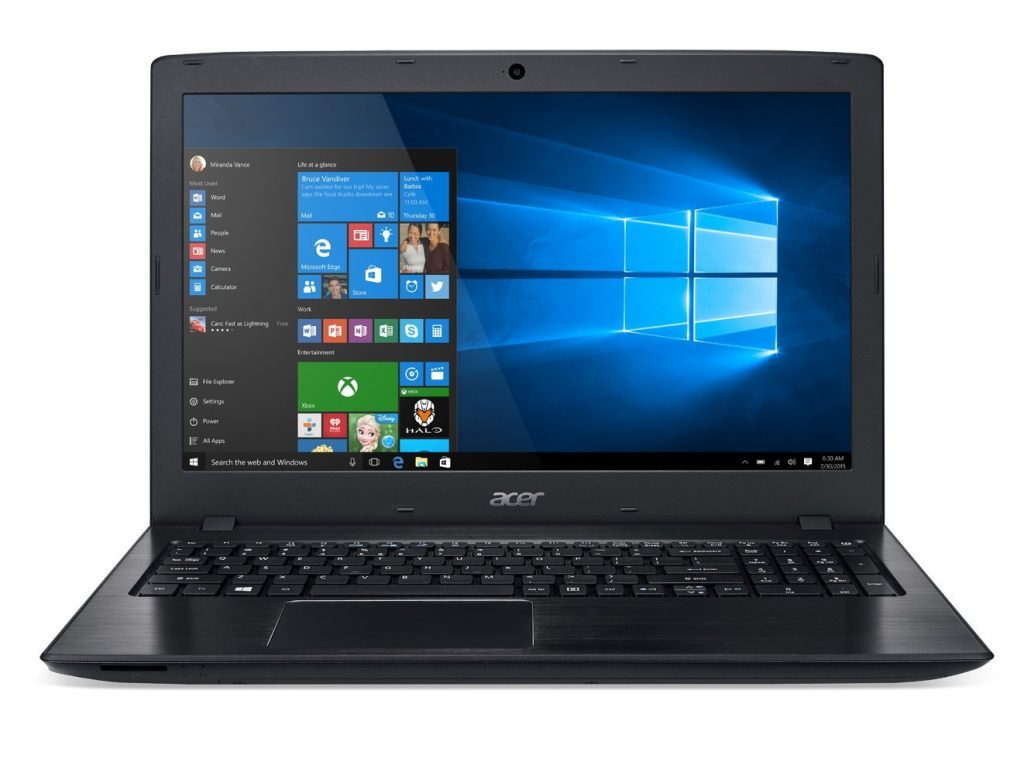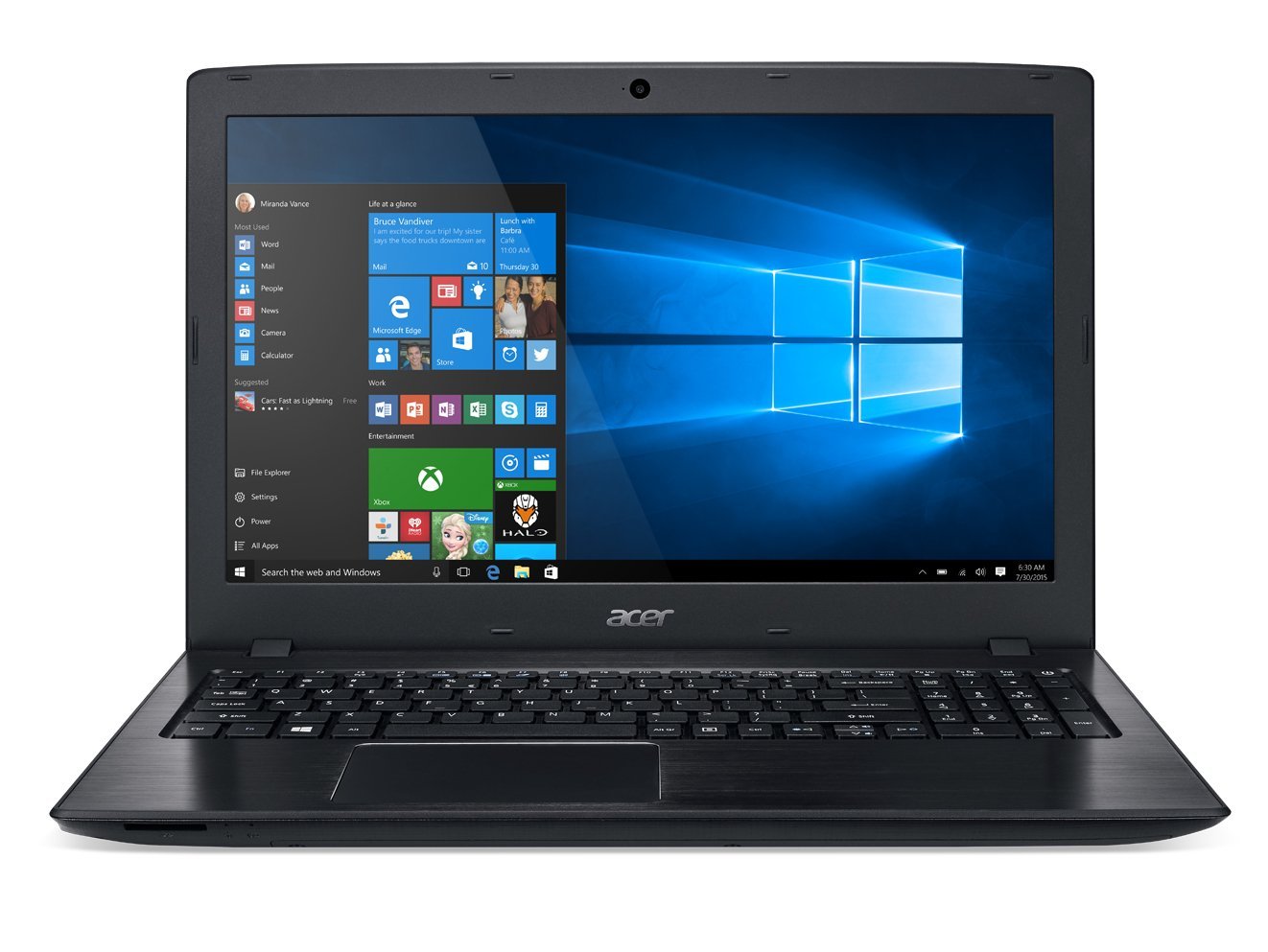 When it comes to the budget laptop under $500, Acer Aspire series never disappoints. The Acer Aspire E15 combines compatibility with power. The device is can easily manage tasks related to daily computing.
The display in Acer E15 is shard and offers vivid colors. The viewing angles are not great but not bad either. The keyboard feels premium and touchpad is responsive. Talking about the specs it contains Intel Core i3 7th Generation processor, that is backed by 4GB DDR4 RAM.
The battery backup is good and is enough to last 4-5 hours of usage. To store your files safely it has 1 TB hard drive. Overall it is a good budget laptop option for a normal user.
Pros
Fabulous Matte screen
Familiar Input devices and application Performances
Comfortable one for gamers
Cons
Screen gets dimmend while on battery mode
Lack of maintenance hatch
2. Acer Swift 1
Best Laptop with Long Battery Life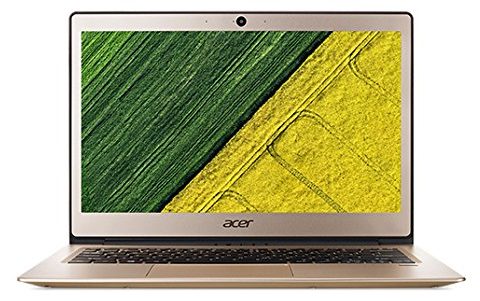 Acer Swift looks amazing. Its sleek design and robust built does not let you feel that you are using a budget laptop. The design is unique and is crafted for aesthetics. The best thing is that it provides you a long battery life. On average usage, the device battery will easily last up to 9-10 hours. The 13.3″ FHD screen reproduces sharp colors and good brightness level.
It is powered by Intel Pentium processor. You can also manage multiple tasks easily with the 4 GB of RAM. The storage amount is 64 GB. With such configuration and long battery life, the laptop can be your daily companion.
Pros
Seek Matel, Fascinating Design
Vast selection of Ports
Fingerprint scanner
Cons
Not upgradable
Battery life is comparatively low.
3. Asus VivoBook E403
Modern Notebook with Best Features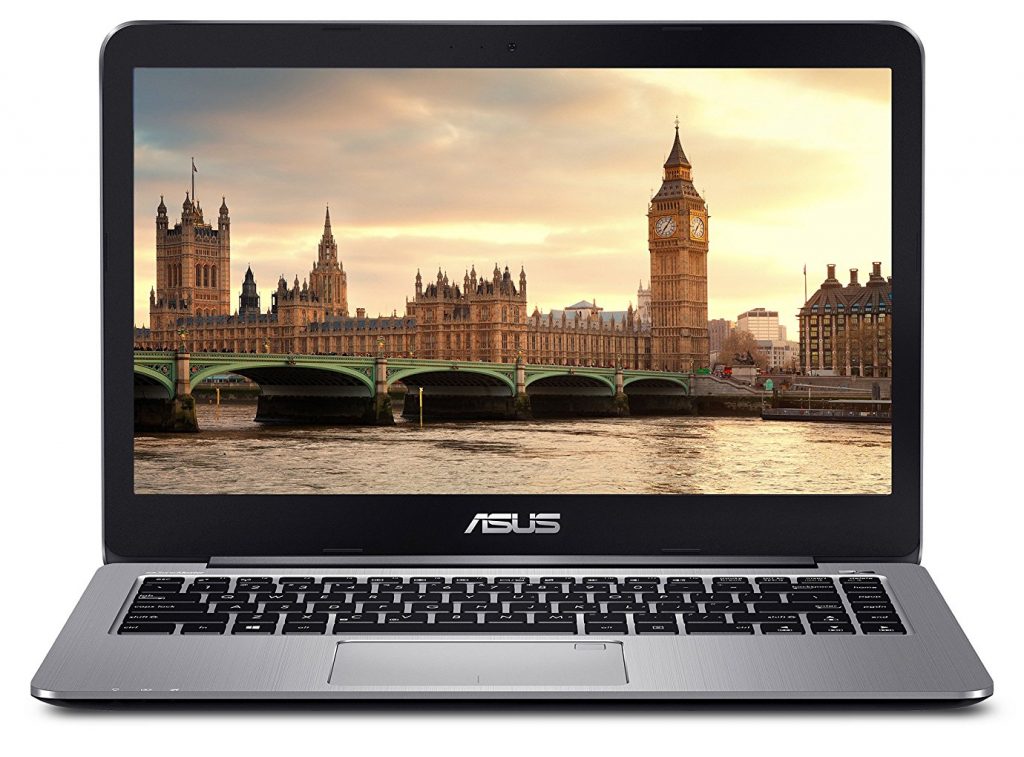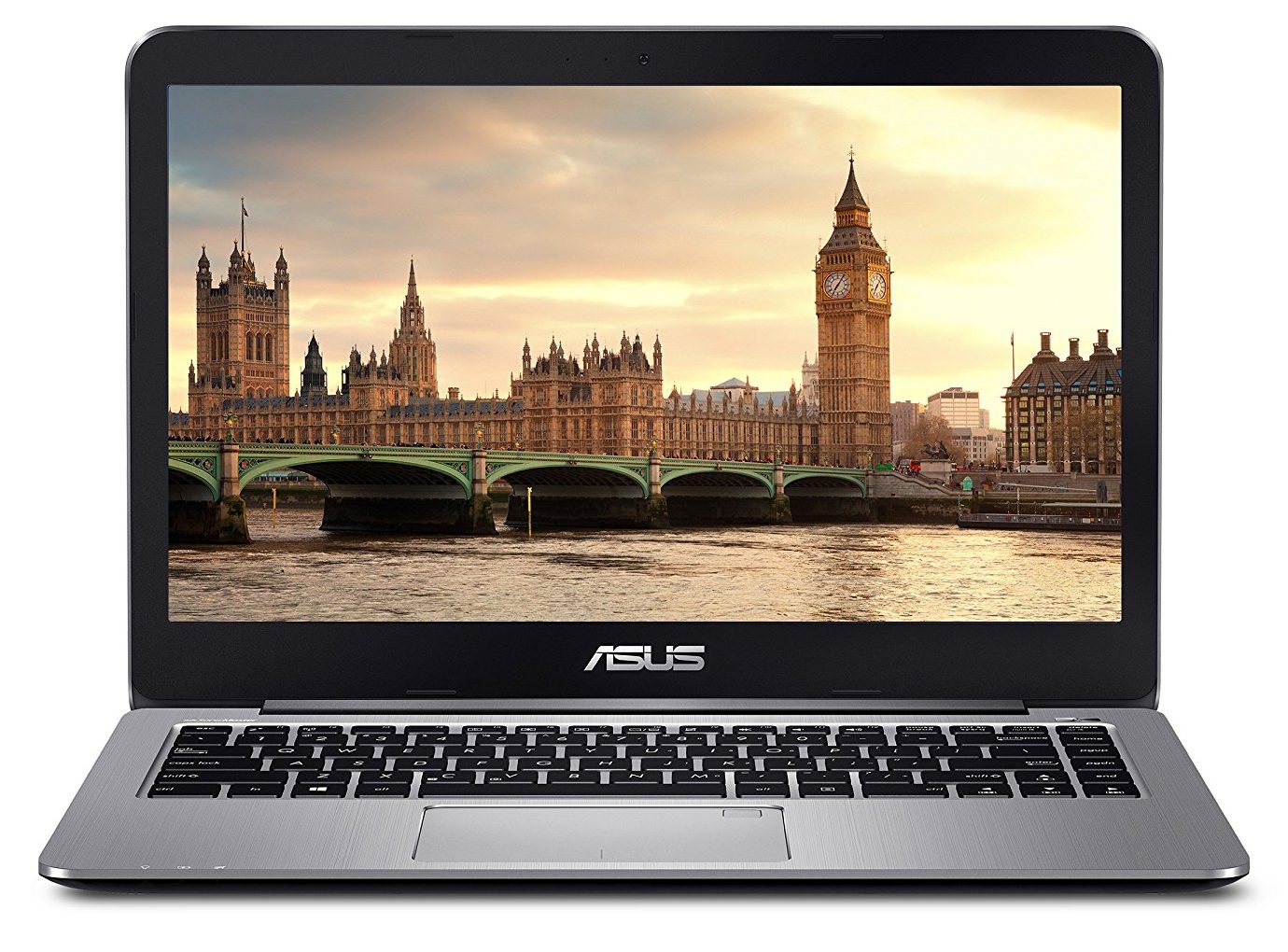 The Asus Vivobook is lightweight and elegantly crafted. The brushed aluminum finish looks premium. The slim design increases the compatibility. The 14-inch screen with HD resolution looks good. It contains all the essential ports like USB type C and USB 3.1 etc.
Intel Celeron Processor backed by 4GB of RAM provides enough power to run the normal day to day tasks. It is available in three storage options 32, 64 and 128 GB eMMC.
Pros
Lightweight Design
Amazing Battery life
Sleek and easily carriable.
Solid Performance
Cons
Heats Up at times
Poor Quality WebCam
4. HP Stream Laptop PC 14-ax020nr
Compact and Sleek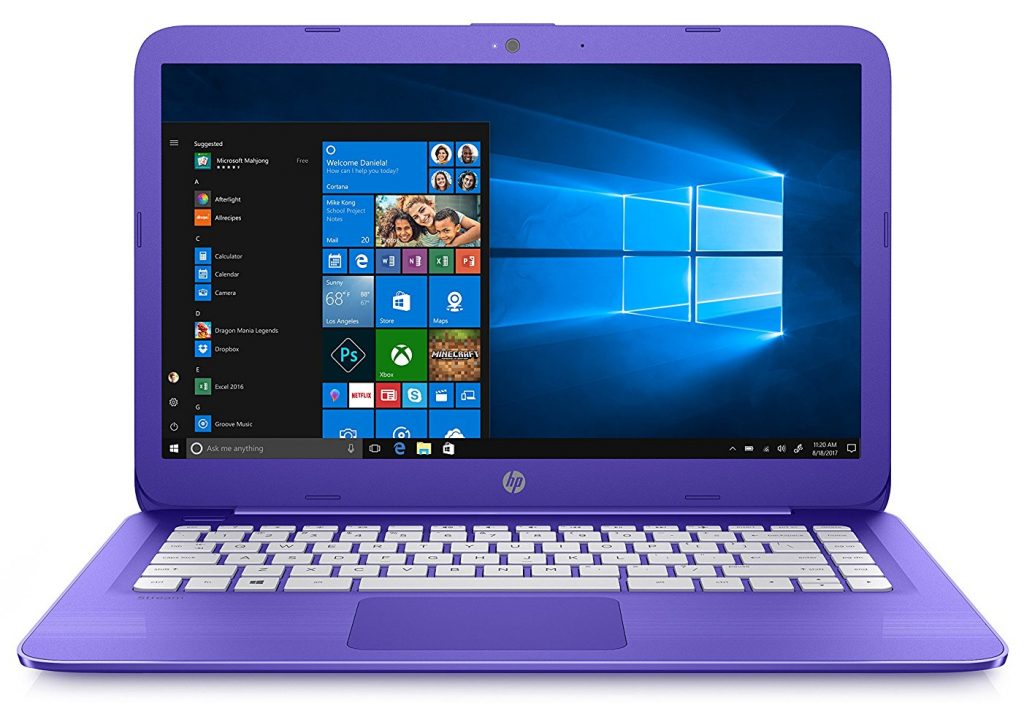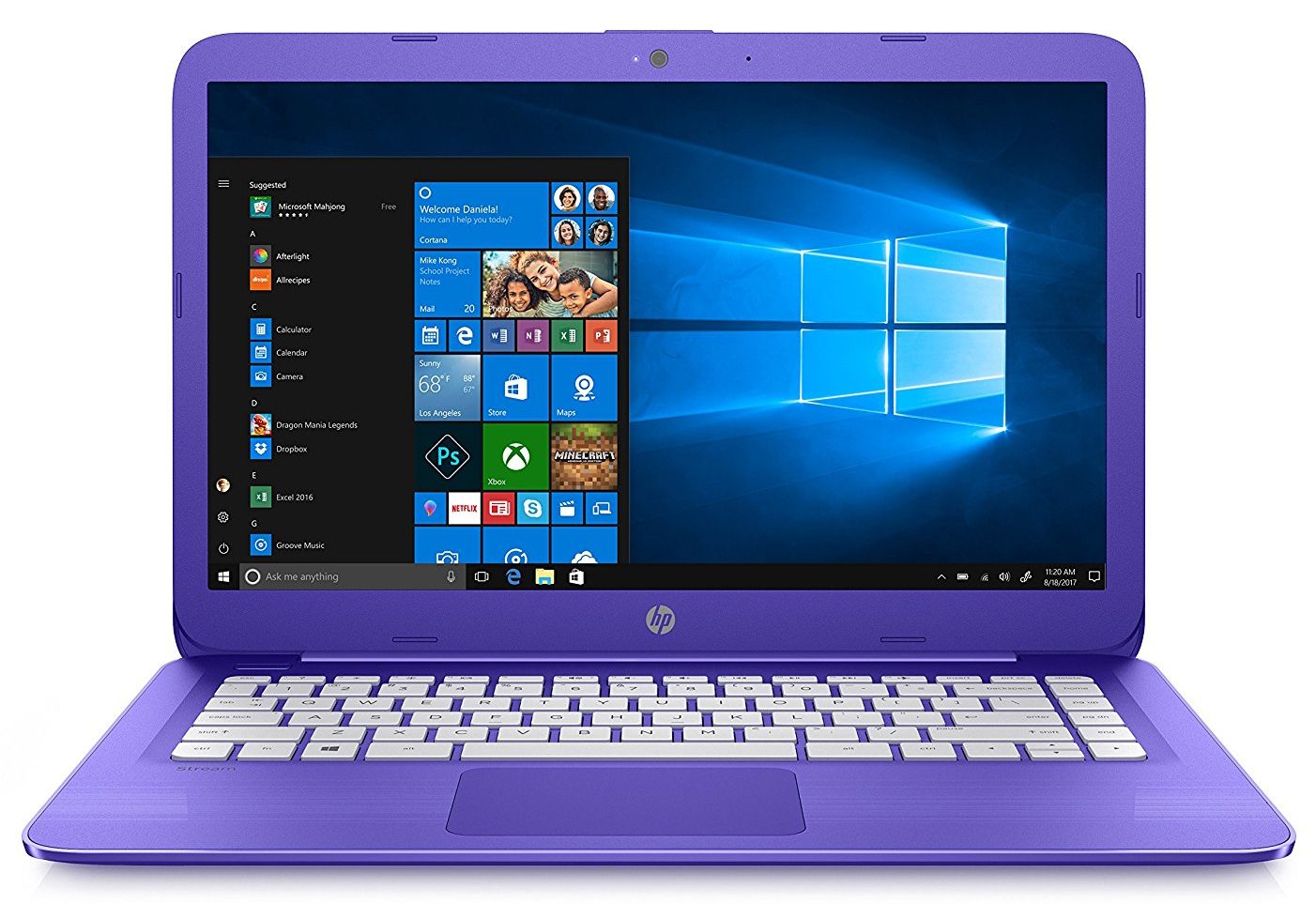 Budget laptops do not always mean that you have to settle for less. HP which is in the computers market for a long time offers great features in its budget laptop series. The compact built and unique design makes it a champ of day to day computing tasks.
The keyboard and touchpad look great and works fine. Coming to the specifications, it contains Intel Celeron N3060 processor which consumes less power and is optimised for performance. To support heavy software the 4 GB RAM does the job just fine.
Internal storage space remains 32 GB eMMC. The 14″ display with a resolution of 1366 x 768 pixels looks vibrant.
Pros
Compact and sleek
Long battery life
Fun to Use
Cons
Dimmed display
Overall laptop performance is just okay
5. Lenovo IdeaPad 100S
Best 11.6″ Laptop Under $500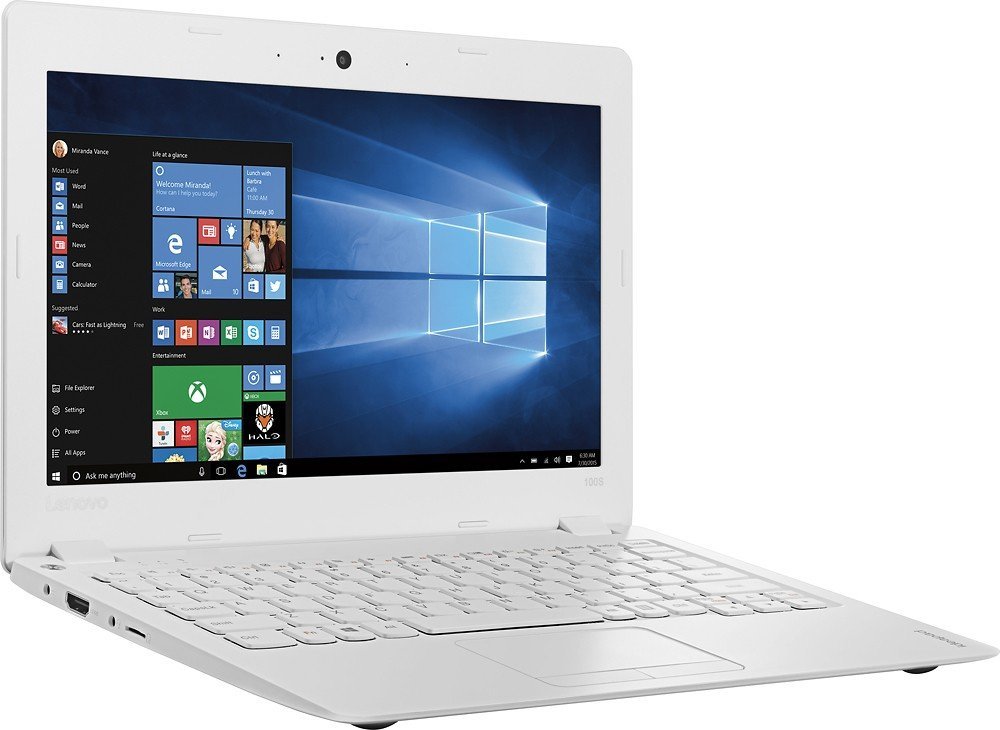 Although launched over a year ago, the Lenovo IdeaPad 100S is still a competent product when it comes to budget laptops. The built feels premium. The sleek body and light weight make it easy to carry around.
The Intel Atom Processor that is clocked at 1.8 GHz is powerful and efficient. The RAM capacity is 2GB and internal storage is 32 GB. WIth the compact screen size of 11.6″, it can easily perform normal computing tasks.
Pros
Low Price
Attractive Design
Spaceous Keyboard
Wide Viewing Angle
Cons
2GB of RAM is considerably insuffiecient
32-bit OS
The Atom processor limits the basic tasks
These are the best laptop under the budget of $500. The list is not exhaustive but as there are many options available and you have to choose the best one you can consider anyone model specified here. Laptops are a necessity for students and business persons as it allows you to do the work anytime and anywhere. If you like any other best laptop under 500, you can tell us in the comment section below.