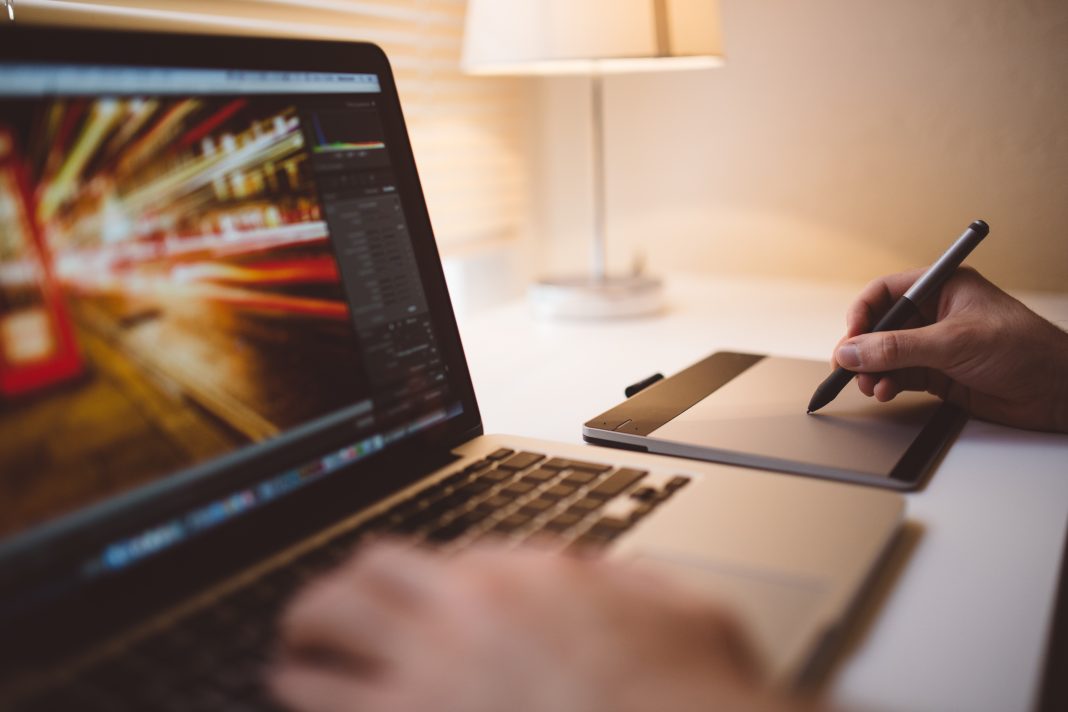 Adobe Lightroom – the most trusted Photoshop software that addresses all the editing and retouches needs of digital photographers and lets them focus on the raw images and editing works immediately. First version Adobe Lightroom 1.0 was released on 19th Feb 2007. Entering into the eleventh year Lightroom created a revolution among the photo editors in both the tools and interface perspective.
But there are other Lightroom alternatives to look out for if you feel Lightroom is too complicated for you or if it's out of the budget.
What Can You Do With Lightroom As A Photographer?
Manage all the photographs.
Effortlessly display them in print, and dynamic slideshows and interactive Web galleries.
The cross platform solution offered by Lightroom supports you to finish the projects without much effort.
You can use Lightroom on both Windows and Mac.
Use in office, home or at any location with the cross sync feature.
Spend minimum time on the system to spend more time behind the lens.
If you feel Lightroom dominates the market in the last one decade, then find the ten best Lightroom alternatives along with their features.
Take a look at the Five Interesting features of Lightroom, before diving into the alternative options.
Five Dominating Lightroom Attributes
Lightroom allows Editing and does not demand to create layers, and it is non-destructive.
No need to swap between different applications for editing. All under one Library makes life easy to navigate between images.
Get back life to the images that have a dark background or an over exposed brightness using the Lightroom's Graduated Filter Tool.
The cropping option available with Crop Overlay tool highlights Lightroom in its unique way letting you crop the image you want the image to look like.
Web export feature in Lightroom offers 30 templates to present your images elegantly.
Downsides of Lightroom
Adobe Lightroom has some downsides too.
For those who do not want to pay monthly charges look for alternatives.
Even though there are many RAW formats, Lightroom supports a few image file types only.
GPU support added to Lightroom 6.0 needs further improvement.
Lightroom supports only single-user image measurements and has not scaled to a multi-user settings
Let Us Look At The Ten Best Alternatives Of Lightroom To Break The Monopoly.
List of Top Ten Lightroom Alternatives
Exposure X2 – Alien Skin
Exposure X2 can offer that change you look for from Lightroom. Yes, the initial migrating trouble might happen to you from the familiar Lightroom perspective. But worth a try. Exposure X2 offers catalog-free design. Alien Skin describes that the software it has employed makes use of the "the identical familiar folder structure" like your Windows or Mac. This results in an efficient and spontaneous storage system. This feature makes managing Exposure X2 quickly and easily when compared to Lightroom.
Exposure X2 provides the users with a list of photo filters that help the user to get the desired Polaroid look on the digital photos with just one click. These filters get connected by manual photo adjustment controls. This allows all the changes in the image including color, clarity, exposure, grain, and much more. Lens distortion gets adjusted for different camera lenses under Exposure X2 editor.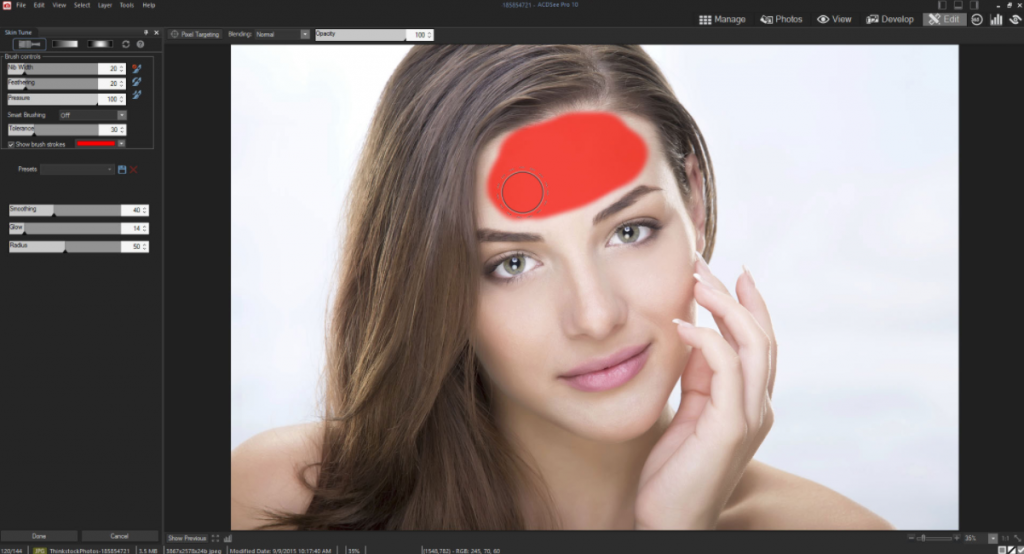 ACDSee lets the user carry out the primary elements of their photography workflow without much effort and time. Apart from allowing the users create, view, edit and share the photos, it also arranges your pictures, shows them in a sequential context. The edit accuracy is retained with the faithful color matching and pressure sensitivity brush tool. Extremely high DPI support makes it possible to view on 4K monitors.

It becomes straightforward to move your Lightroom collections to ACDSee without destructing the copy. Grouping photos using ACDSee makes life very easy even for a sophisticated search.

Any other alternative cannot surpass the image management feature of ACDSee.

Though some unused features are bloating in the upcoming releases, still it makes sense using ACDSee as an alternative to Lightroom.

https://www.youtube.com/watch?v=EDZCkAsqL-c&feature=youtu.be

Capture One Pro software has started gaining popularity, and it has many features that deserve acknowledgment. Phase one has taken conscious efforts with Capture One Pro software. This software does not work only for the casual photographers who share images on Instagram. Capture One Pro has more to do with its technologically advanced features bundled into one application. Yes, Capture One Pro allows adjustments to a selected few elements within a photo. Numerous lens correction tools made Capture One Pro a real pro amidst the professional photographer community.

Capture One Pro claims with pride about its high-performance engine, and hence it can take care of fast browsing. Zooming happens within no time.  Toggling and Panning unsurpassed all other alternatives. The three-step sharpening process highlights the software features.

It makes life easy by merging folders into catalogs depending on the orientation. The focus of the camera tethered to the PC for professional computer-adjusted photographs.

Tethering process of Capture One Pro, without any doubt, warrants the shift from Lightroom.

Yes, Corel is no more as familiar as it was in the past. But for the offers made by the company on all the image editing features one can make it an alternative to Lightroom.

AfterShot Pro 3, the best Corel's alternative for Lightroom. With the features most pronounced including the non-destructive photo editing and the multi-version editing. There are a vast collection of fine-tuning tools like color adjustment, temperature modification, and much more.  Add on features such as HDR, local contrast, noise correction, and lens adjustment. The present tools and water marking tools all make AfterShot a better alternative for Lightroom.

Professionals used to shoot in RAW mode can make use of Corel regular update on RAW camera profiles.

The plus side of Corel's AfterShot Pro is regarding the software installation. Use one license and install software in a maximum of 3 PC.

AfterShot Pro license price slashed down from $79.99 USD to $54.99 USD for the benefit of the buyers.

https://www.youtube.com/watch?v=EH9YlTsVLx0&feature=youtu.be

Darktable, an open source tool supported by Mac and Linux. However, Windows does not support Darktable. This virtual lighttable and darkroom software makes a good alternative for Lightroom to all photographers.

All your photo negatives get stored in its database and can be viewed using zoomable lightable.

Darktable works hard to bridge the gap flanked by all the other free raw converters. Nondestructive editing option offered by darktable ought to have a big applaud.

Check the darktable website to know all their features in detail and download your copy for free.

https://vimeo.com/194672406 A new entrant in the market is coming up with efficient features. Supported only Mac when it began the journey and now supporting Windows OS as well. Offers a slick package but provides useful workflow and editing tools. RAW and regular processing options combined under a single app make Affinity Photo a seamless app. Worth the price, a viable option to replace Lightroom. Apple awarded the best Mac app for uninterrupted services to Affinity photo.

Camera bits launched Photo Mechanic, a third party app used by professional photographers looking for importing, tagging, and rating photos quickly.

Photo Mechanic cannot do the editing job. Although it cannot be a complete alternative to Lightroom, just combine both to improve the speed.  The rate at which Photo Mechanic works directly makes Lightroom more efficient.

Photo Mechanic does not much alter the workflow of Lightroom so you can get going. But for the cost $150 USD, Photo Mechanic integrated with Lightroom proves to be a best-partnered app.

Use Photo Mechanic to import photos to your PC. Then Lightroom will do its editing job.

If speed is your requirement, then link Photo Mechanic with Lightroom.

that demonstrates the Photo Mechanic and Lightroom performance together.