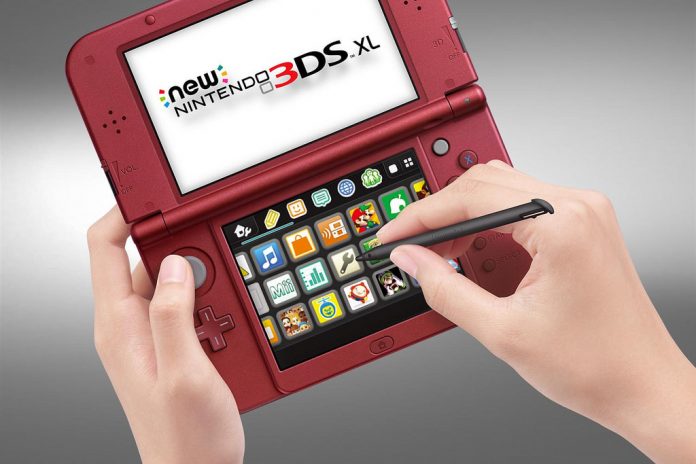 "Every age has its own storytelling way, and video gaming is a huge part of our culture. You can ignore or squeeze video games and imbue them with the best artistic quality. People are fascinated with video games in that sense, as others love the movie or theatre."
If we talk about Nintendo 3DS, from Pokemon Super Mystery Dungeon to New Super Mario Bros or The Legend of Zelda, you can release your favorites in the game card or digital form. The system has the bulk of games in that handheld gaming console. The 3DS
In the gaming world of 3DS, which all want to experience it, here goes the list of best Nintendo 3DS games of all time. Just to make it easier for you to choose which one to play according to the genre you like. If you do not own the 3DS console and still want to try out these games, you must try these Nintendo 3DS emulators for PC and for Android.
Best Nintendo 3DS Games Of All Times
Best Action Nintendo Games
1. Metroid: Samus Returns 
The game contains the series of protagonist Samus, who is the survivor, explorer, and hunter who kills hostile aliens. For his survival, there are power-ups to gain access to the new area. The game offers the selection of powers, hidden pathways, teleports, etc. to make the game more exciting. This played on a two-dimensional plane with three-dimensional graphics. Basically, it is a side-scrolling action adventure game which keeps the players engaged with the every new mystery. The game will keep giving you new secrets and targets after accomplishing one within 3D visuals and 360-degree free aim mode.
2. Shovel Knight
Whithin the Eye popping 3D stereoscopic display support, the game is created in detailed animation plus multilayered parallax backgrounds and developed game design. It has memorable characters and an 8-bit retro elegance. It is told to be the medley of new and old emotion game play. Player play as a small knight with a huge quest. Shovel gets over to that particular land with 2 goals to defet the evils and enchantress for the lost beloved. The game comes with multipurpose weapons whose techniques which have now been lost. The twist is the terrible foes which stands in between the the Shovel knight and his beloved
3. Pokemon Ultra Sun and Ultra Moon 
The game will initially release on 17th of november and it sums up as a new light shines on Alola region. Player take on the the role of pokemon trainer and solves new tales and mysteries behind the two forms of legendary pokemon. With every new unlocked feature, there is addtion in features which is like earning Pokemon Ultra Moon and Ultra Sun, the name "Ultra" which means another adventure is about to begin. Player would be able to catch more amazing pokemons and battle more formidable foes.
Best Adventure Nintendo Games
4. The Legend of Zelda: The Legend of Zelda Ocarina of Time 3D
The game is critically acclaimed world-wide. This 64 classic nintendo game is complete re mastered version of all the zelda series with all the possible 3D visuals which make the game play more stunningly realistic. Nonetheless, the graphics are upgraded and improved and intuitive interface which gives the feel of three dimensional work with depth breathe new life into the expansive world of Hyrule. The most easier navigation to the game is offered to give players better control as they keep on solving puzzles, and travel through the time and much more.
5. The Legend of Zelda: A Link Between Worlds 3D
"A links between worlds" is yet another part from the Zelda series. The game offers you to walk through the different worlds by accomplishing chapters and chapters. It has12 chapters to complete in which you'll cover fun run through the entire game. Player will get combined with strategies for all bosses and dungeons. The gameplay also provides separate guides for Maimai location, Heart pieces etc. The 3D impact to gameplay with 60 FPS makes the experience of player quite amazing on touchscreen wizard.
6. Super Smash Bros
It has been said that "it is a must-play game for smash fans". These are a lot of fancy surprises to attract and entertain the players. You can just battle with all nintendo's hero on your finger tip whereever you want. Nonetheless, you can customize a fighter's special move according to yourself. The most amazing is Special smash attacks which will rip off enemies. The game blends up amazing fun to the 3DS gamers.
7. Bravely Default
The game is based on unique, innovative twists on combat basis. The medley of complex yet lovable charcters makes the game pleasurable. Offers to let you plan strategies and sort out game plans on your own. It acquires streetPass tags and use them to gain acces to poweful equipments. Adding on, it has evocative music and gorgeous hand drawn watercolor backgrounds with 3D elements. Amazingly, the demand for game has increased recently.
Best Sports Nintendo Games
8. Mario Sports Superstars
The new mario superstar 2017 launched is the latest one in the sports genre. The game consists of full on five soccer, Tennis, Golf, Baseball etc not just this but game has been designed with all which player demands. You can take your friends rivals or anyone to play any game which is in medley. The game lets you master each game in particular with knowing ins and outs. Before playing to multiplayer online, You can practice solely each game in single player. You can expect the unexpected surprises and thrills because this is all new old Mario.
9. Mario Golf: World Tour
the game is like going clubbing with the Mario (Faviorite since so long). You can play as Mii chracter or like super mario. Solely your choice. Playing golf is'nt just a single kick here but playing golf with mario with Tee off in one of many new courses, including cheap cheap lagoons. The game features new poweful item shots to shoot all your opponents. The game is seemingly more intresting than it could be described over here.
10. FIFA Soccer 13
Fifa is love since so long. People worldwide are ready to give up on everything when it come to soccer. The craze for fifa 13 is same. The 4 years ago launched gam still triving on the people's heart as the never loose a moment to play it again and again. Till yet, Fifa Soccer is delievering he largest and deepest features. Five game changing modes states the true passion and possession behind the game. The game has full freedom and creativity in the attacks and visuals the real football world.
Best Fighting Nintendo Games
11. LEGO Marvel's Avengers
The LEGO Marvel counts in the best selling and most fascinating game play. The game characters came from critically accalamined film Marvel's, The Avenger and sequel smash hitMarvel Avenger's. Nonetheless, the playing content and theme comes from the blockbuster Marvels and Captain America. The game play is from the First Avenger, Iron Man 3, Thor: The Dark World and Captain America: The Winter Soldier.They Play as Earth's Mightiest Heroes in their quest to save the world from their powers. The full flush fight scenario is for players who love indulging in fight games.
12. Kung Fu Panda: Showdown of Legendary Legends
Who isn't impressed by panda. The craze and love for the very same kung fu panda is world wide. Impressed by the kunfu panda movie series, and seeing the charm of ninja steps by panda, here is the nintendo 3ds game. The game consist of 20 characters with unique fighting styles and unique "Awesome attacks", not missing the thrill in it. The game play allows you with option if you want to play single player game or online multiple player modes. Nevertheless, it has Kungfu Brawler compition to make it more exciting.
13. Dragon Ball Z
Dragon Ball is hard hitting action Fighting game. It features around 100 characters. The game appers as an medley of powers destruction and fights all around. From Crushing bones Bones to giving bluby jabs, you can use Multi Hit combinations to make you game more intresting. Best part of the game is, it is pretty good platform to run in and out of aggression. As for every gamer, game is life.
14. Super Street Fighter IV
Fighting world is always expected to harsh, trashy, full of agression. Taking the above game and choking in street fights, this game is yet another epicness. You can fight with your from around the world or in the same room on such amazing pannel. Throwing out all your aggression by being any of among 35 players. Moreover, the game offers you to choose between figurines to battles of others. It has new over the shoulder camera which offers new exciting perspectives of fight. Hounding all this on Nintendo gives the game an epic feel to all fight lovers.
Best Racing Nintendo Games
15. Fast & Furious: Showdown
"Fast and Furious" The name itself is enough if we talk about the racing genre. The game isn't just about winning races, hijacking vehicles, stealing cargo etc. It features Team Action racing by getting behind the wheels and taking the most intense rides of all. The game offers you  the customization of car that you can do on your own and build your own dream car and modify it with 50 awesome upgrades, for racing lovers that is quite sufficient to get in roll with racing love.
16.Spy Hunter
Spy hunter is yet another game which is loved by by player for showing extra ordinary feature from more than just racing. The combo of exciting features to grab on terrorists will leave you amazed. Adding on to enjoy more you have customization and modification tools to build one of your choice like lighting fast to jet boat to off road vehicle. Nevertheless, you can play through missions base on your vehicle type and conquer over terrorists. The game will never fail to give you the feel of thrill.
Verdict
For every gamer the world of gaming is connected to one's soul. The charm for gaming keep on increasing. The above are some best games in their own genre, some considered to be latest and best. Pokemon ones are about to launch. The Super Mario has covered almost all genre, whether it be action or adventure or sports or fighting, maybe more. However, Racing world is still on a lack portion in Nintendo 3DS games. It has only car racing games if we consider best gaming performance. Bike racing games with best performance is yet remaining. Although, game lover can always seek for alternatives as we have wide variety in Nintendo's. Not latest but surely at least something good.
Happy Gaming to all Nintendo lovers!!