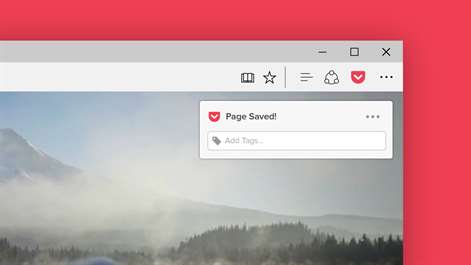 Bookmark manager tools are primarily required for organizing the scores of links and information you bookmark every day. With the help of these extensions/tools, you can have all the bookmarked stuff at one single place.
These devices will let you edit, delete or add and organize the Web pages that have been bookmarked by you. The essential features of any bookmark manager remain the same while other features include accessing them via computer, web browsers, and mobiles.

Bookmarks come handy for all the times you don't want to miss out on some information but read it some other time or maybe reread it. Markers have indeed become a way of internet browsing because not always are you in a place to learn things you see instantly. Most of you would be more than satisfied with using the browser extensions available within the browser itself; however, when it comes to organizing the bookmarks, bookmark managers come in handy and useful.

There are however many Bookmark Organizer applications available which function more than what the browser extensions have to offer to us.
Let us have a look at the Online Bookmark Organizer tools of 2018:
Online Bookmark Manager Tools 2018
1. Save to Pocket (

Best Bookmark Manager Tool

)

Save to Pocket is one of the Best Online Bookmark Manager Tool and irrespective of the device you use, it works equally efficiently. Once you click on the 'tick icon' from your browser, the link I automatically saved to your profile.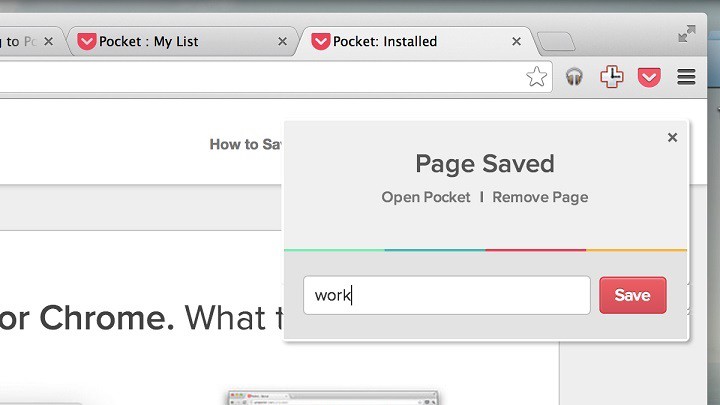 Also, for better access, you can as well send the link of the web page to your email id ( the topic is the subject, and a link is a content).
2. BookMark Ninja (

Cloud-Based Bookmarking

)
BookMark Ninja is one of the best bookmark manager tool that I found, the best part of it is it's a cloud-based bookmarking. So you can access your bookmark from any device. The major problem with the old bookmark manager was the device syncing. If you have created the bookmarks in your PC, then you can't access them on your mobile.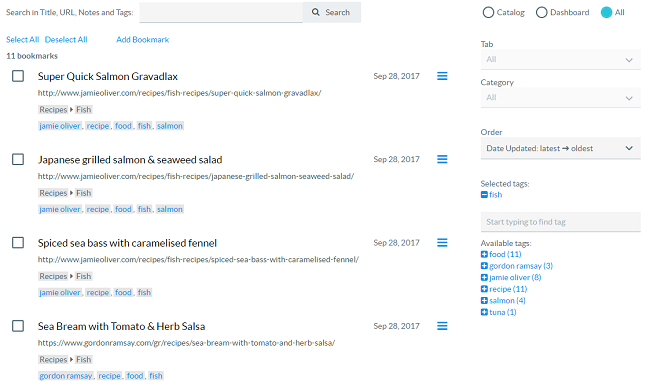 But with bookmark manager, you get all these features. You can access your bookmarks from anywhere, any device mobile or laptop. It has cool views and features that help you categorized your saved bookmarks. There are lots of more amazing feature that you can read our review of Bookmark Ninja. It is available for free trial for 30 days before you pay  $1.99/month to enjoy its premium service.
3. Xmarks (

Available on all the Platforms

)

The thing that is the best about Xmarks bookmark manager app is the fact that it allows you to use it on all the platforms that are Google Chrome, IE, Safari, and Mozilla.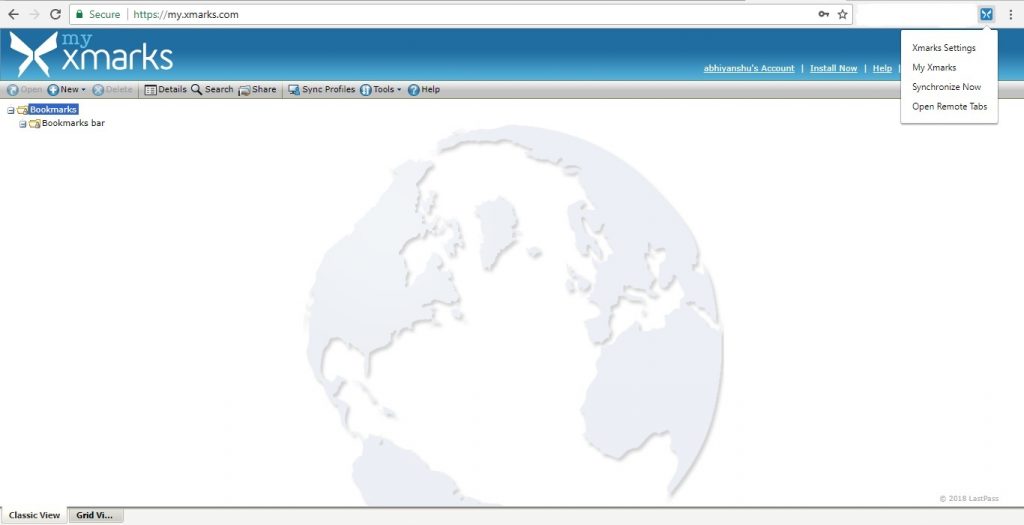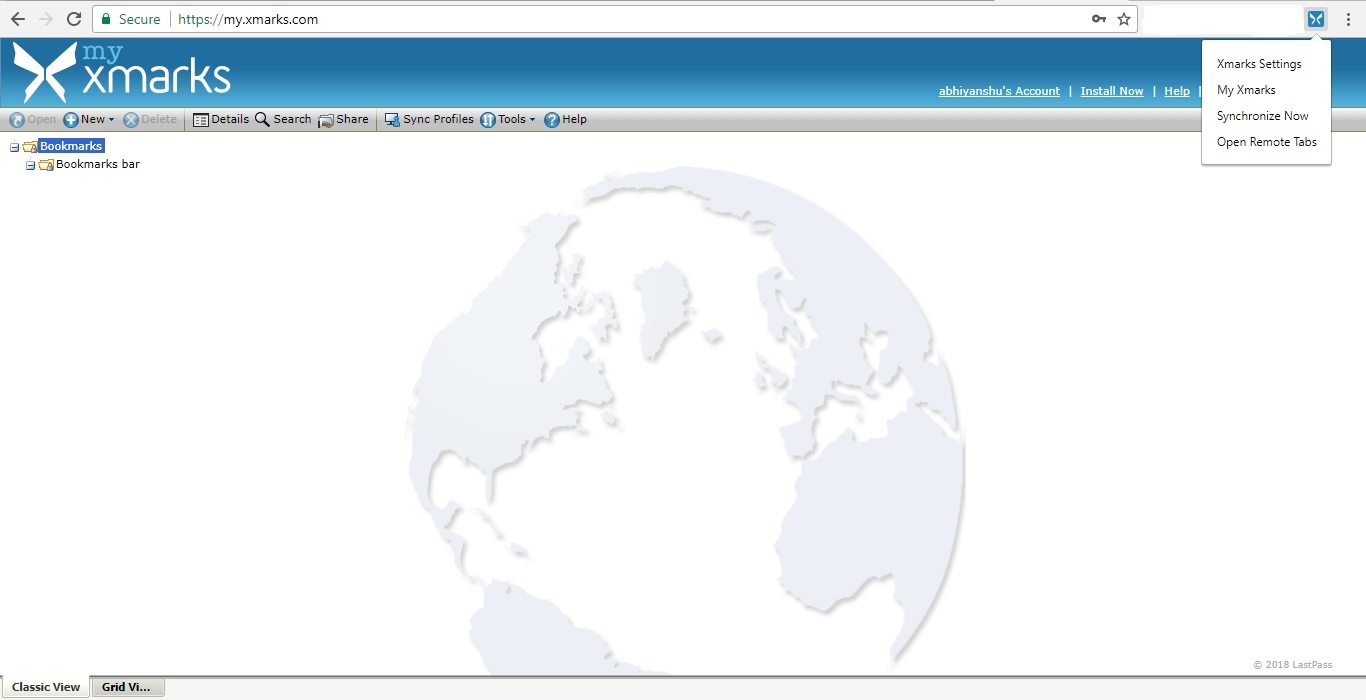 It is your one-stop destination for organizing all the save web pages and organize them later. It has a faster reach and makes syncing and backing up data faster. It also lets you access your bookmarks anywhere by entering your
4. Delicious (

Bookmarks / Social Media

)

Now this will surely be of great interest to you. This place allows you to manage both your social media as well as your bookmarks. Here, you can not only organize your bookmarks but also share it with others who are on the app and similarly, you see what others shared too.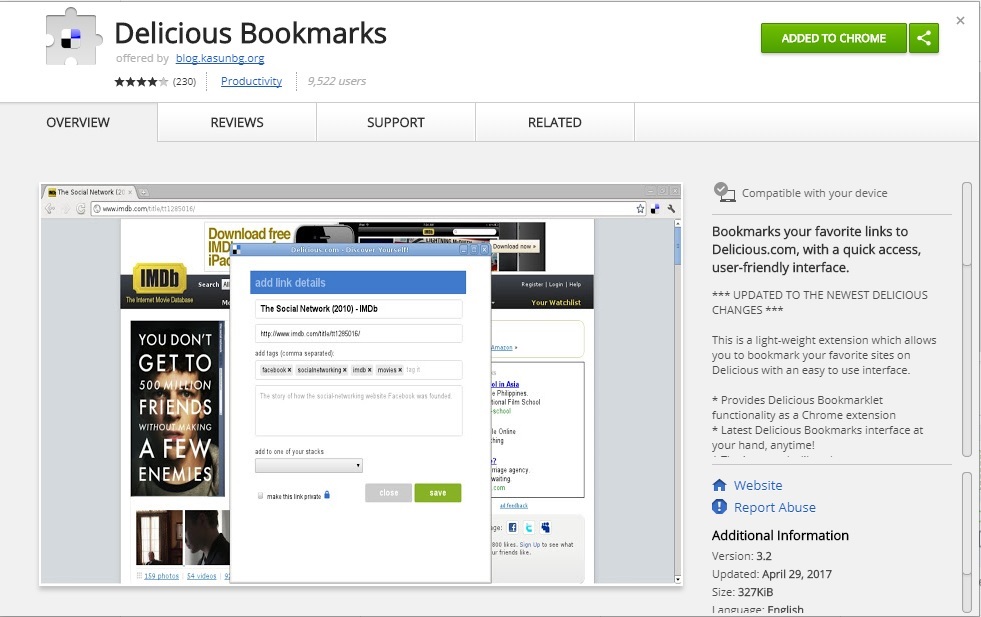 In case you wish to have private bookmarks, you can manage that too. So, you basically can explore a lot with this bookmark manager.
5. Google Bookmarks (

Simple Bookmark Manager App

)

This is it for you if you are a person who is more into Google Chrome and all you will need is a Chrome extension to use this simple bookmark manager app. It is a better version of bookmark handling in a way as to what Google Chrome provides you.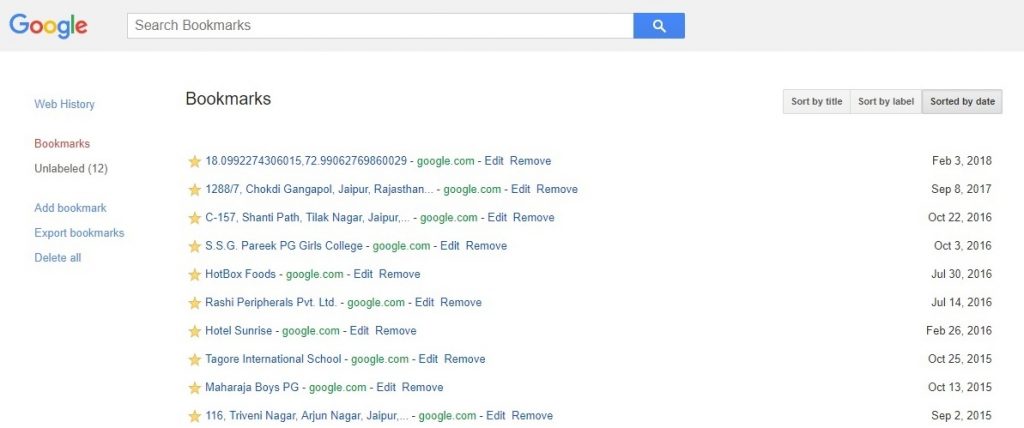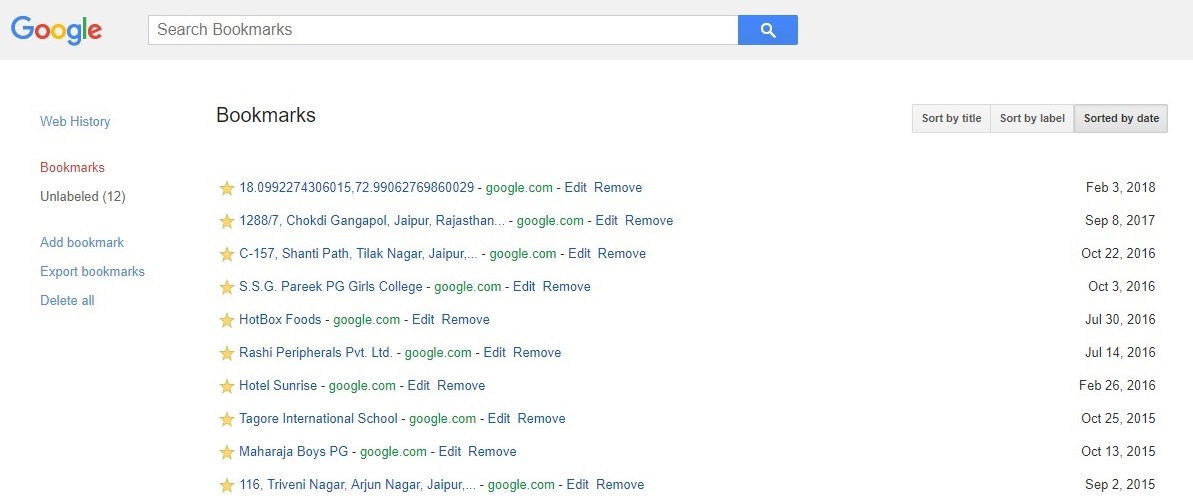 Using Google Bookmarks you can save your bookmarks according to its purpose in different folders. Also, you can share it with others with a single click.
This is a bookmark manager extension for your Google Chrome and lets you manage the tags and of course WebPages.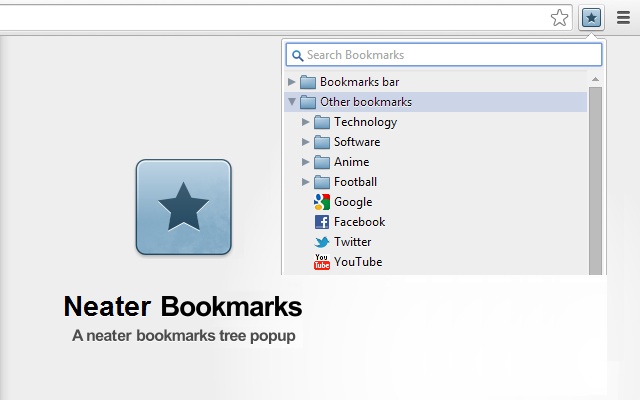 As in the name, with this tool, you can manage your bookmarks in an efficient and compact manner.
This is a bookmark manager who will make managing and organize your bookmarks a lot easier.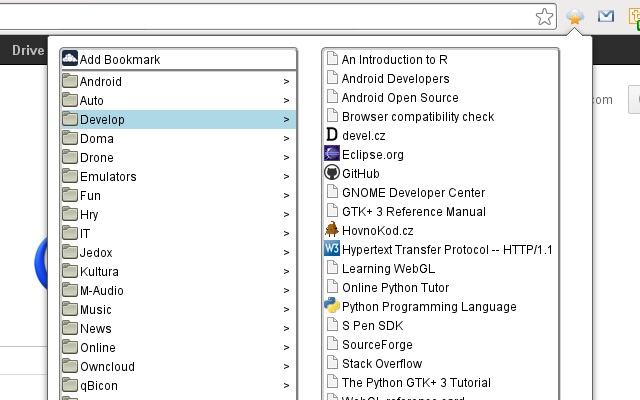 This is probably the smartest of all options available to you because here, your bookmarks are segregated and saved as per the categories. Yes, that means the next time you will not have to go through the entire list! All you will need to do is go to the particular categories folder (fun, music, etc.), and you'll have it right there.
Dewey Bookmarks is a bookmark manager for your Google Chrome and is a platform on the cloud that lets you add custom tags as well as screenshots along with the web pages.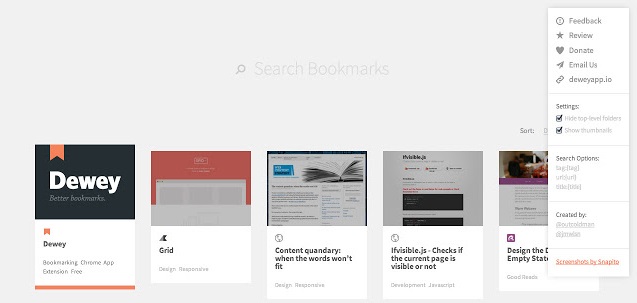 If you wish to save up screenshots, tags, images along with the bookmarks, then this is the ultimate bookmark tool for you. It allows you to get everything that you wish to keep into one single place.
9. Diigo (

Efficient Bookmark Manager App

)

Diigo is yet another efficient bookmark manager app which has a host of services and features to offer to you. One of the best features in this bookmark manager tool is that it allows you to add annotations to your bookmarks. While using one the browser extensions, you can highlight content by using the option 'annotate.'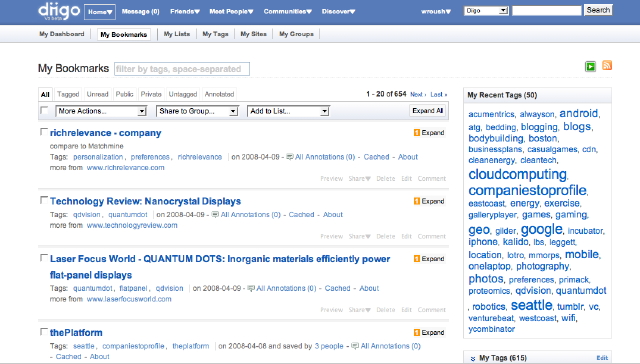 Apart from this, you can also take a screenshot of the web page, or save it up for reading it later. Also, once you have saved pages for 'read later,' you are less likely to lose data as they are archived.
10. Private Bookmarks (

Bookmark extension for UC browser

)

Private Bookmarks is the bookmark extension for UC browser. With this extension, you can manage all your bookmarks more efficiently and at the same time create folders for all your bookmarks for easy access.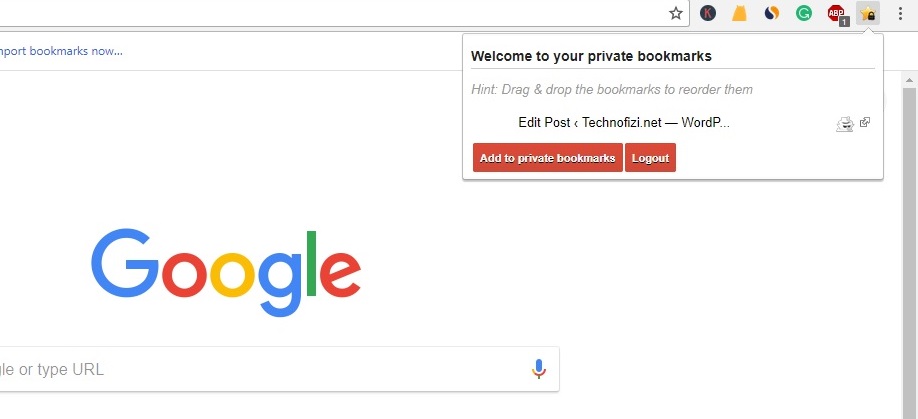 Private bookmarks is an efficient way to keep all the bookmarks safe and secure. Moreover, with this, you can use it on your mobile and share easily.

11. Bookmarks Tagger (

Most Convenient Bookmark Manager Tool

)

Bookmarks Tagger is yet another tool for active bookmarks management. The system for tags is such that you can easily access them later. You can retrieve the pages then quickly from the address bar itself.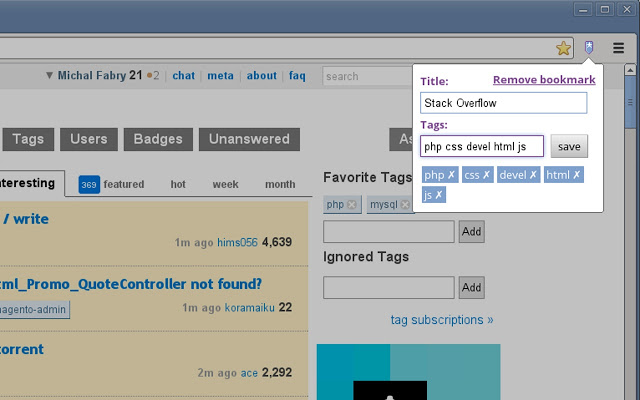 Also, with the help of bookmarks tagged you can as well edit and remove the already given tags, import them along with labels, etc.
Conclusion
So, if you find the list of bookmarks cluttered in your browser very messy, these are the best bookmark managers to help you out with using them and viewing them in an organized manner. The above list states the top 10 best bookmark manager, and you can always back upon them for a more organized and less cluttered bookmark list!
The next time you are on a lookout for some fresh bookmark manager tools and extensions, this is your list. Some extensions and manager apps are browser specific while many can be used across cross platforms.
No more messy records to watch web pages and no more of scrolling through the thesis of lists available in your bookmarks! Simple and easy searching!
Edited By: Abhiyanshu Satvat