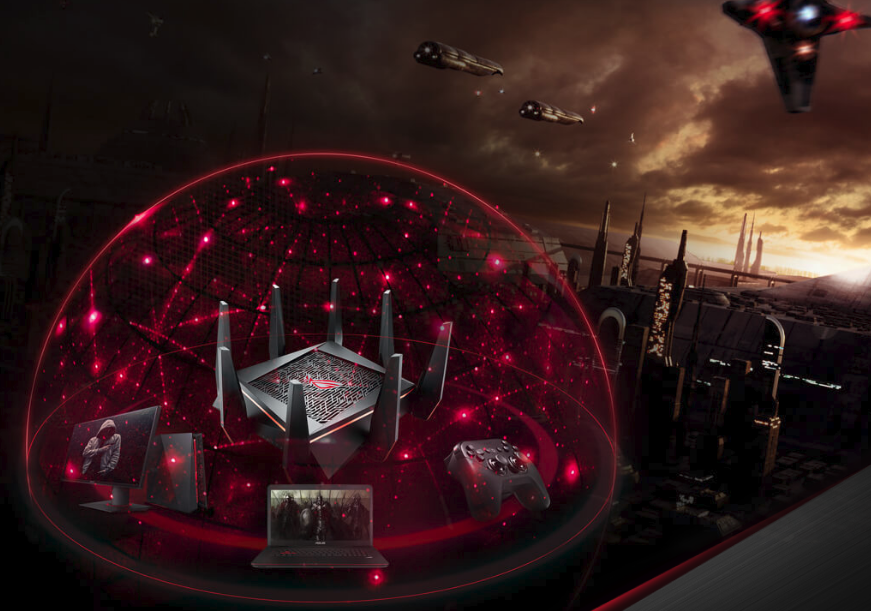 Multiplayer gaming started with simple two player games. As the computing power increased, video games became more advanced. Now we see realistic graphics and new technologies used in gaming. Internet which has its presence in all the fields now has made multiplayer gaming a big thing. Online gaming is a big Industry now.
Large gaming events for Games like PUBG and CSGO are organized by corporations. A lot of factors come into picture when we talk about online gameplay. A good connectivity is one of the important factors. If you are gaming on LAN then normal wi-fi routers are not suitable as it cannot handle multiple clients with a large bandwidth. This is where Gaming Routers come into the picture.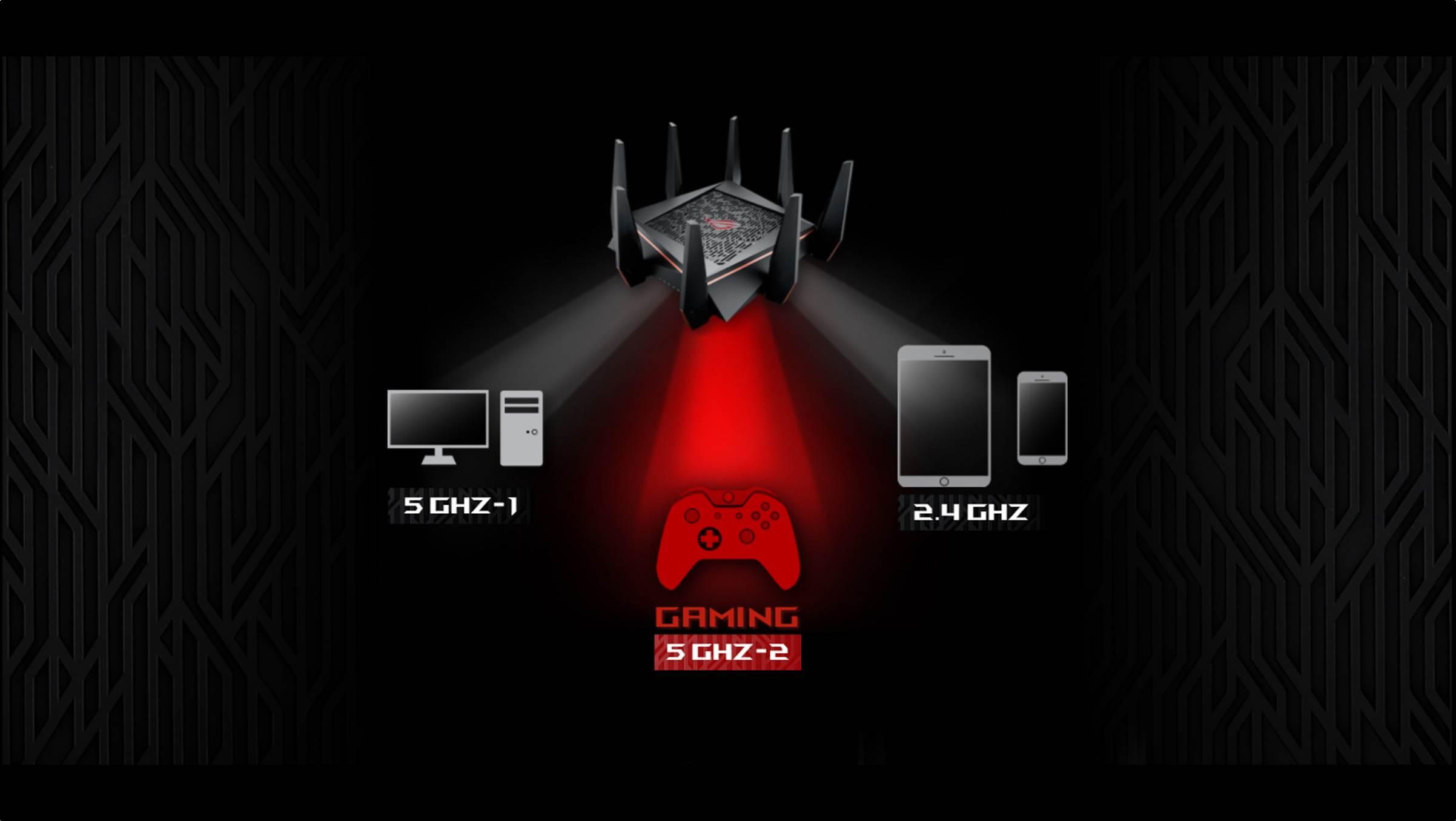 Best Gaming Wireless Router | Features | Review
Gaming Routers are made especially for providing a fluent gameplay experience. No gamer wants lags or frame drops when playing a game. If we talk about the absolute best gaming connection, a wired connection is unbeatable. But it is not always possible to set up a wired network. So wireless gaming router is the best option you can opt for. Here we bring you the best gaming router that will make your gaming experience flawless.
1. NETGEAR Nighthawk X6S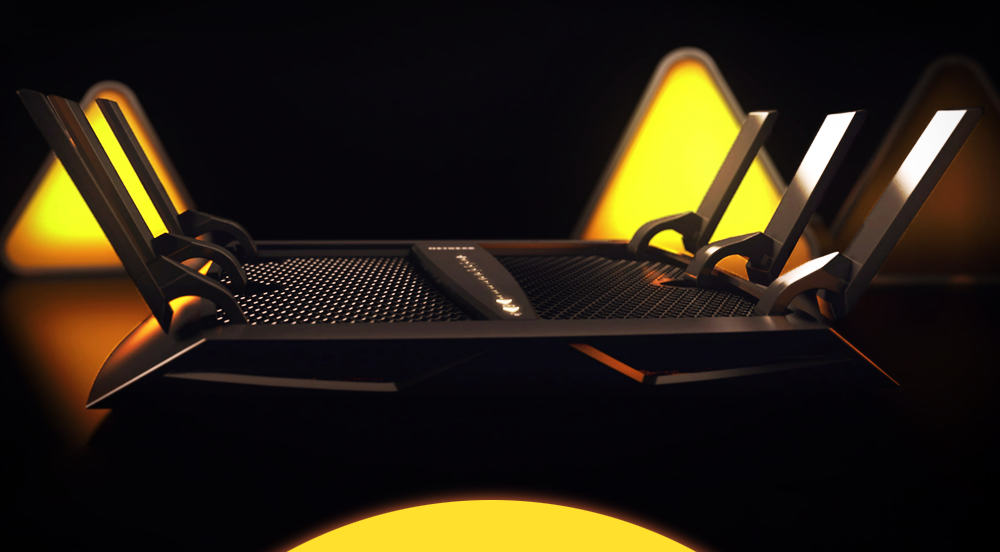 The Netgear Nighthawk X6S is a relaible choice for gaming wifi router. The sleek and elegant design looks great and the build quality is great too. Talking about the features it supports Tri-band connectivity that increases the number of devices that can work at high speed simultaneously. You get six antennas for a large coverage area. There are 4 ethernet ports for creating LAN connection.
Top Speed: 4000 Mbps
Tech: Tri-Band / MIMO
CPU: 1.8GHz Dual Core
Ports: Five (5) Gigabit Ethernet ports (4 LAN + 1 WAN)
2. NETGEAR Nighthawk Pro Gaming WiFi Router
Netgear NightHawk Pro is a wireless router specially made keeping in mind the needs of gaming. Starting with the design of this product the gaming inspired design matches perfectly with any customized gaming system. Powered by DumaOS, which is made for routers and provides you many features to control the different features of your connection.
Whether you are gaming on Xbox, PlayStation or PC, this product will never disappoint you. The dual-band support lets the user experience an extended network reach. The 1.7 GHz dual-core processor lets the user connect multiple bandwidth demanding devices making it ideal for gaming. The presence of 4 antennas gives extra coverage.
Top Speed: 2.6 Gbps
Tech: Dual Band / MIMO / Geo-Filter / QoS
CPU: 1.7GHz Dual Core
Ports: Five (5) Gigabit Ethernet ports (4 LAN + 1 WAN)
3. ASRock G10 Gaming Router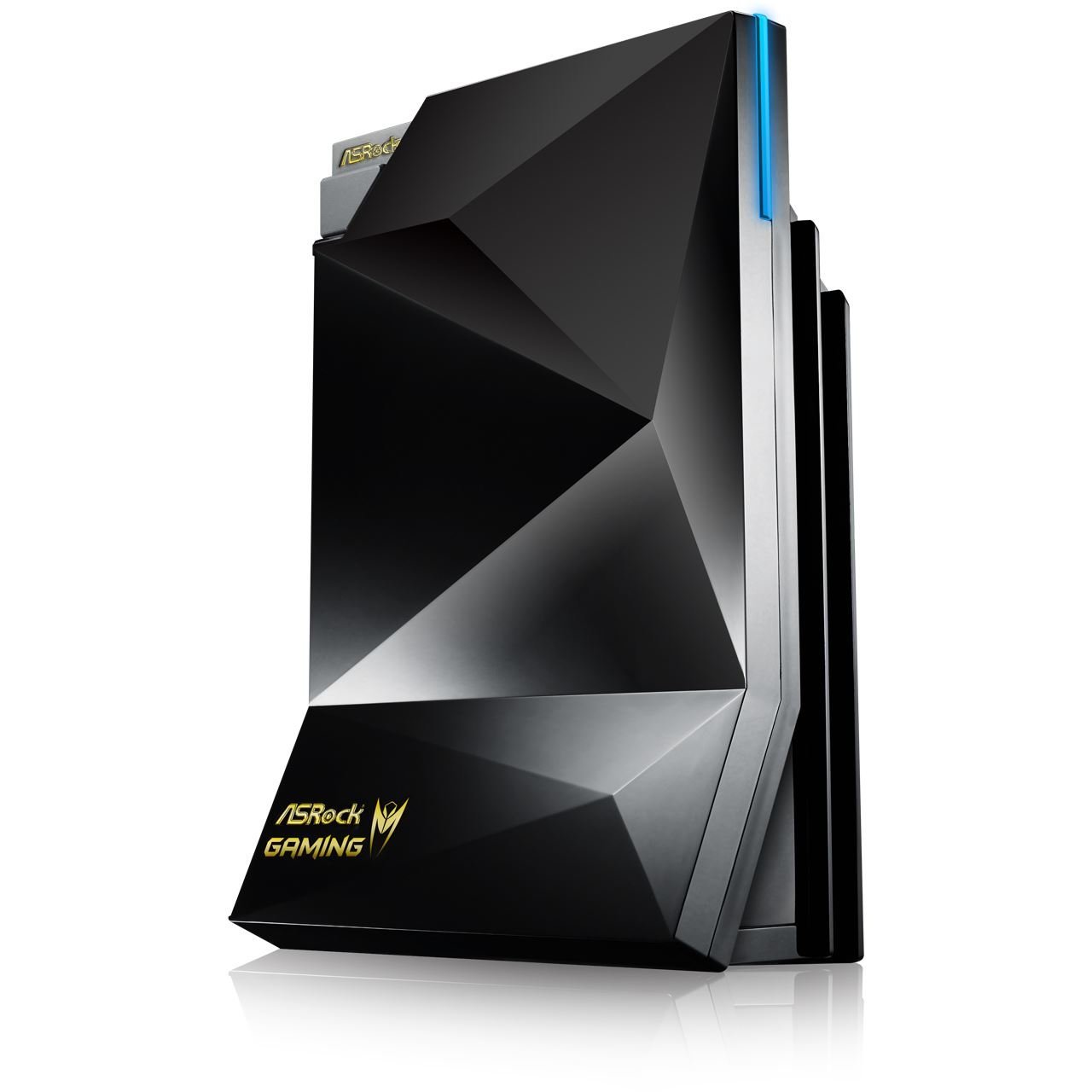 ASRock gaming router is another good option you can consider if you like to complete your home gaming system. Its Multi-User MIMO Gaming Boost technology enhances performance during the gaming. The high data transfer speed of 1733 MBps lets the user manage multiple devices with high speed.
Also, you will love its gaming inspired design which looks modern and minimalistic. Additional features include Adjustable Output Power, Guest Wireless Network, Parental Control etc.
Top Speed: 1733 MBps
Tech: Dual Band / MIMO
CPU: 1.7GHz Dual Core
Ports: 1WAN + 4LAN Giga Ethernet, Dual USB 3.0 Ports
4. ASUS ROG AC5300 WiFi Tri-band Gigabit Wireless Router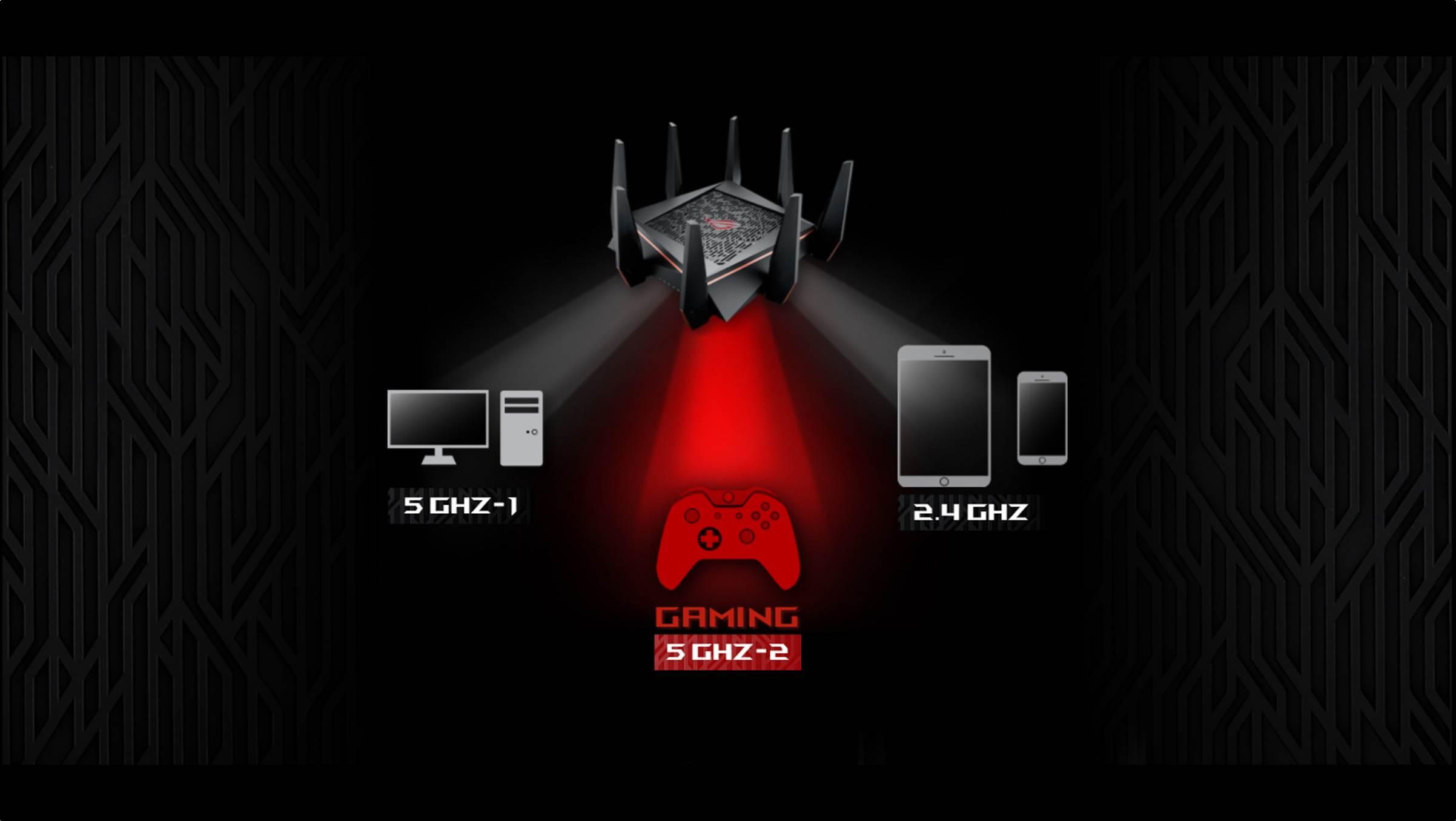 Asus ROG Gaming Router is equipped with the most advanced technologies available currently. It is a triple band router which contains two 5GHz and one 2.4GHz band for enhanced connectivity. It keeps a check on the factors like lag, traffic stats, device connections that can interrupt your game.
Top Speed: 5334 Mbps
Tech: Triple Band / MIMO
CPU: 1.8GHz 64bit Quad-Core processor
Ports: 8-ports and dual USB 3.0
5. Linksys AC5400 Tri Band Wireless Router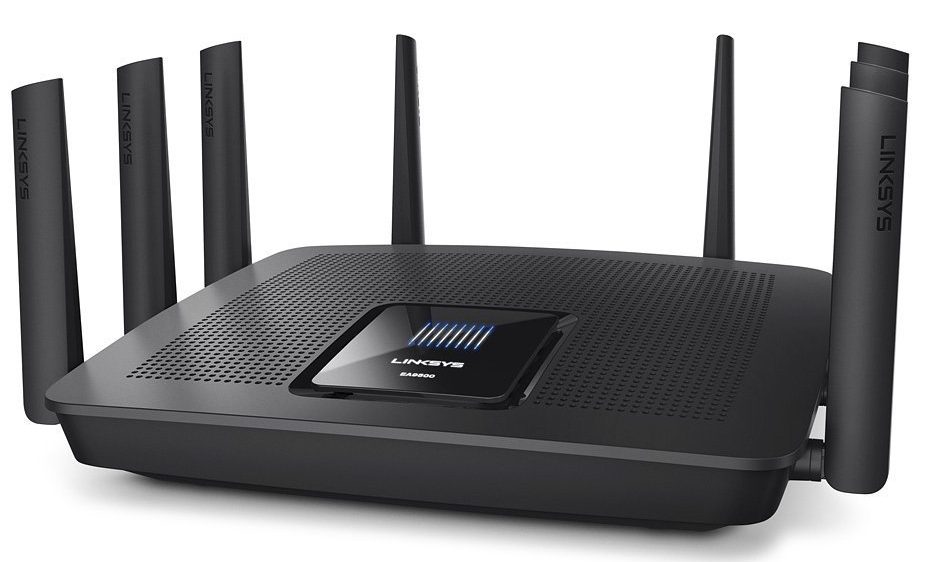 Linksys is another known brand of Wireless routers that is known for quality products. When searching for the best gaming router, the Linksys AC5400 is one of the best choices you can go for. In addition to 1 2.4 GHz port, it has two 5GHZ bands for enhanced connectivity.
The 8GHz ensures faster download speed and no signal drop. It is easy to setup and with the 8 antennas the range is excellent. Apart from gaming it also works great for home and office usage.
Top Speed: 5.3 Gbps
Tech: Triple Band / MU-MIMO
CPU: 1.8GHz 64bit Quad-Core processor
Ports: 8-ports and one USB 3.0
6. NETGEAR R6700 Nighthawk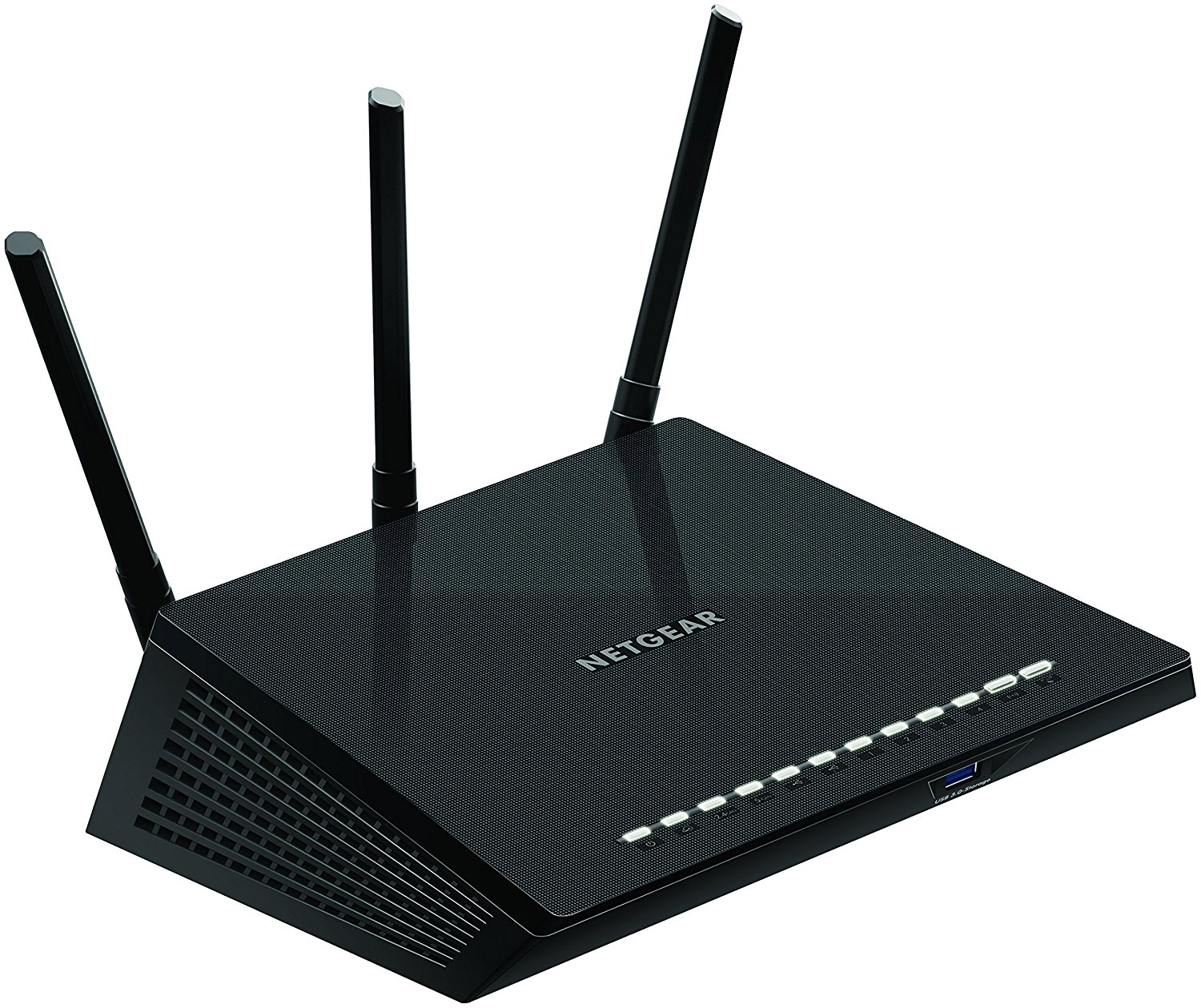 When we talk about gaming routers the Netgear Nighthawk series is one of the best that you can buy. There are many products in this series. Technology is progressing and with that new gadgets are emerging which are dependent on internet connectivity. The need for high-speed wireless connection is required for home and gaming. Netgear R6700 Nighthawk provides best of both worlds.
Talking about the technical specifications it provides a data rate of 1,750 MBps. The 1GHz dual-core processor lets you manage multiple connections with ease. You will instantly feel the difference in your connection when you switch to this gaming wifi router.
Top Speed: 1750 Mbps
Tech: Dual Band
CPU: 1.7GHz Dual Core
Ports: 4 Gigabit Ethernet Ports (4 LAN, 1 WAN). 1 USB 2.0 and 1 USB 3.0
Final Words
Above are the list of best gaming routers that you can buy now. The list is not exhaustive and there are many other options available in the market. But we bring you the most amazing products with best features. You can choose any one of them based on your requirements. For more updates about gaming products stay connected to Technofizi.