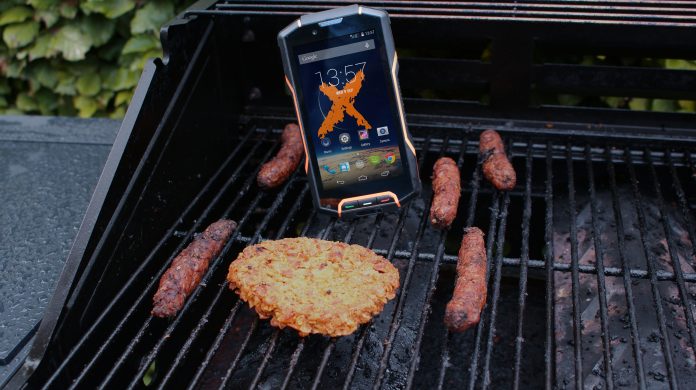 Smartphones are both a necessity and our leisure time partner. In the last decade, we have seen the specs in handsets growing at a rapid pace. Also, they are getting a lot slimmer, and detail to aesthetics is a must in new releases. However, the downside of the smartphones that is acknowledged by everyone they feel less robust and nowhere near to built to last.
Top Five Best Rugged SmartPhones That Are Built To Last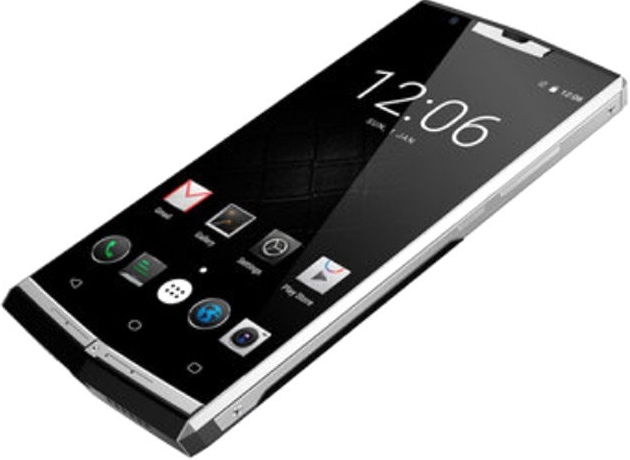 Well If you are the one that drops his handset often and is annoyed getting your screen replaced, you might consider entering into a new clan of smartphone users. The rugged smartphone market is getting bigger, and with the addition of the latest handsets with top-notch specs, you might not have to settle for less.
Thinking about rugged smartphones and the picture of extra heavy and bulky sets comes to the mind, right? Well, the handsets made to survive in extreme conditions cannot match the aesthetics of Galaxy S8 or the iPhone X, But they are not that bad either.
After much research, here is the list that will help you if you are considering buying a phone that would outlast the durability of the Hall of Fame "Nokia 3310". The phones are ordered according to their specs and how well it defines the work "Rugged".
1. Dooggee S60
The Robust Phone with Flagship Specs
Specifications
Processor- 

Helio P25 2.5GHz

RAM- 6GB
Storage- 64GB
Display- 5.2 Inch IPS LCD FHD
Camera- 21MP, front 8MP
Battery- 5580 mAH
Doogee is the new player in the smartphone market. It is offering some of the unique handsets at a drool-worthy price. The Dooggee S60 is strong, and it can survive the harshest conditions. It does not compromise in the design field. The IP68 Dust and Water certification ensures that it can withstand water and is resistant to dust.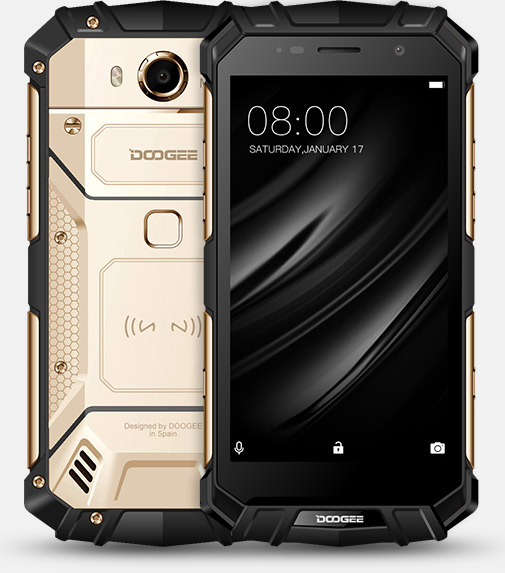 Favorite Features
Wireless Charging
Slim Bezels
NFC
Fast Charging
Responsive Finger Print Sensor
Pros
Add Pro Content Here With Bullets
Premium Built
Heat Resistance
Bright Display
Fast Processor
Cons
Add Cons Content Here With Bullets
No AMOLED Display
No Dual Camera
2. Blackview BV9000 Pro – Best Display with Lightning Fast Performance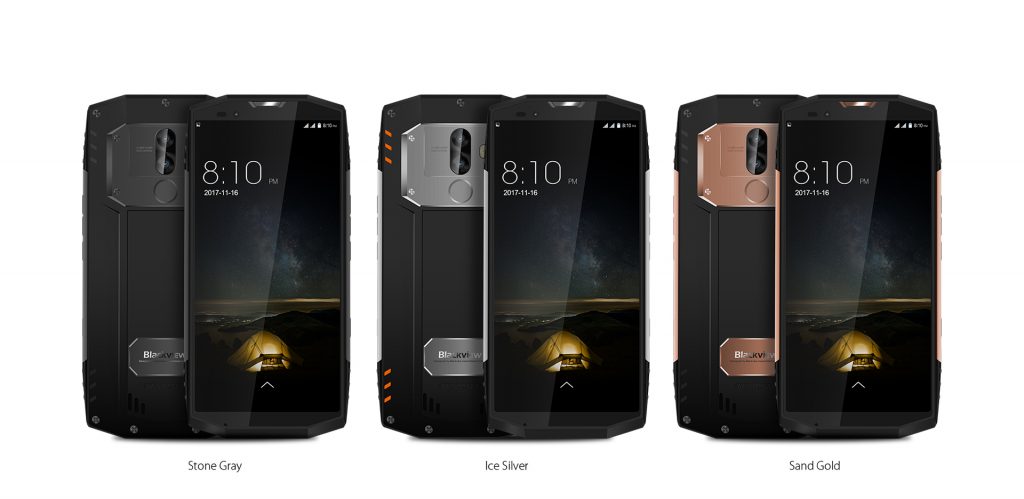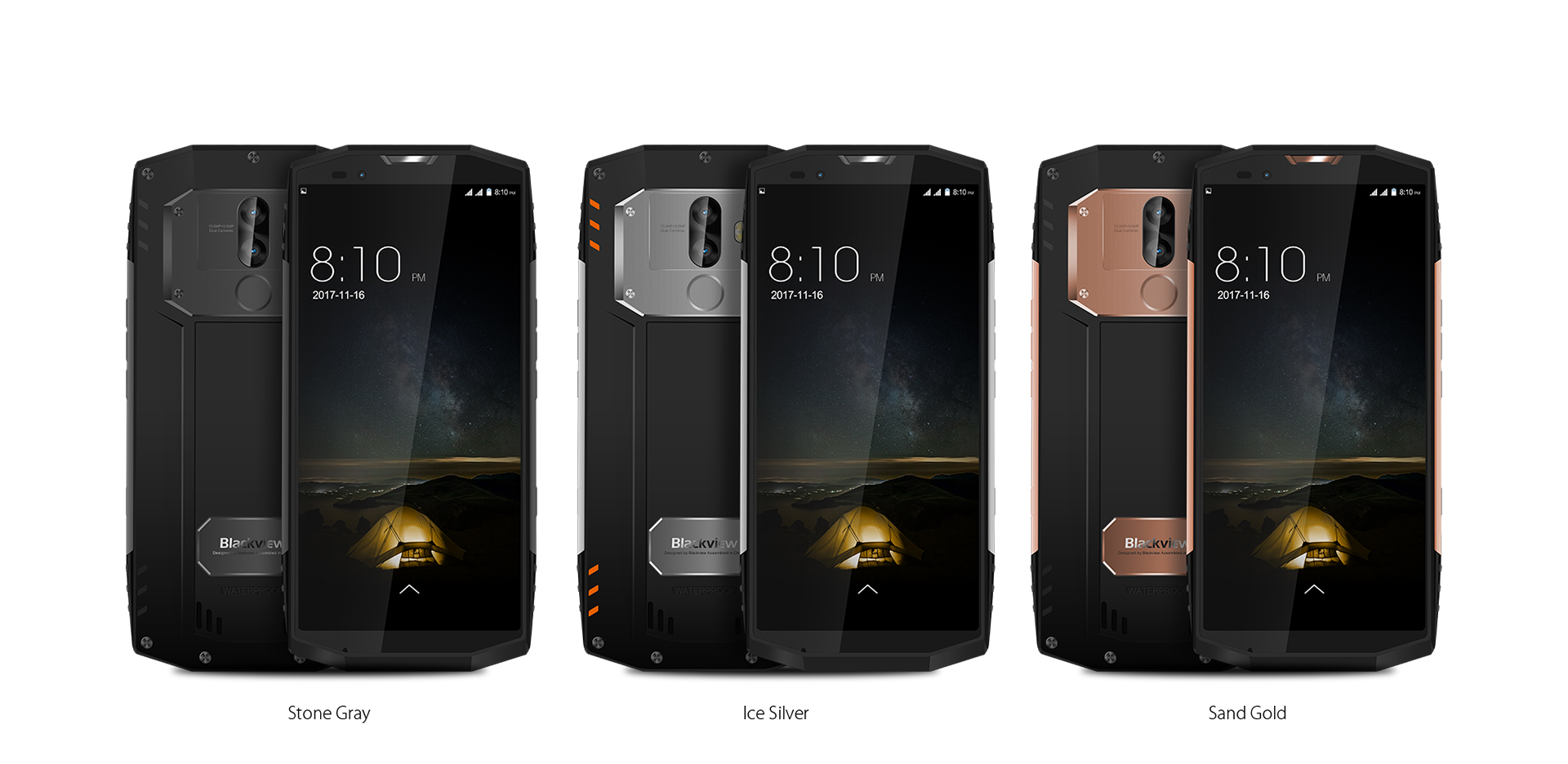 Specifications
Processor- Helio P25 2.6 GHz
RAM- 6GB
ROM- 128GB
Display- 5.7 Inch, HD
Camera- 13MP+5MP, front 8MP
Battery- 4180 mAH
The year 2017 is the year of slim bezels and new 18:9 screen ratio. Having a rugged phone does not mean carrying a bulky device in your pockets. The Blackview BV series has brought some of the best designed robust handsets. The newest addition to the series Blackview BV 9000 Pro is one of the best-rugged phones with powerful specs and a fantastic display.
Best Features
18:9 full display
Android 7.1
Corning Gorilla Glass 5
Large storage
Dual Camera
Fingerprint sensor
Split screen Multitasking
Quick Charge
NFC
3 Colour Variant
Pros
Add Pro Content Here With Bullets
Full View Display
Latest Android
Gorilla Glass 5
Great Camera
Cons
Add Cons Content Here With Bullets
Slightly lesser battery capacity
Selfie Camera Not Good
3. Oukitel K10000 Pro – Crafted With Elegance and Thoughtfullness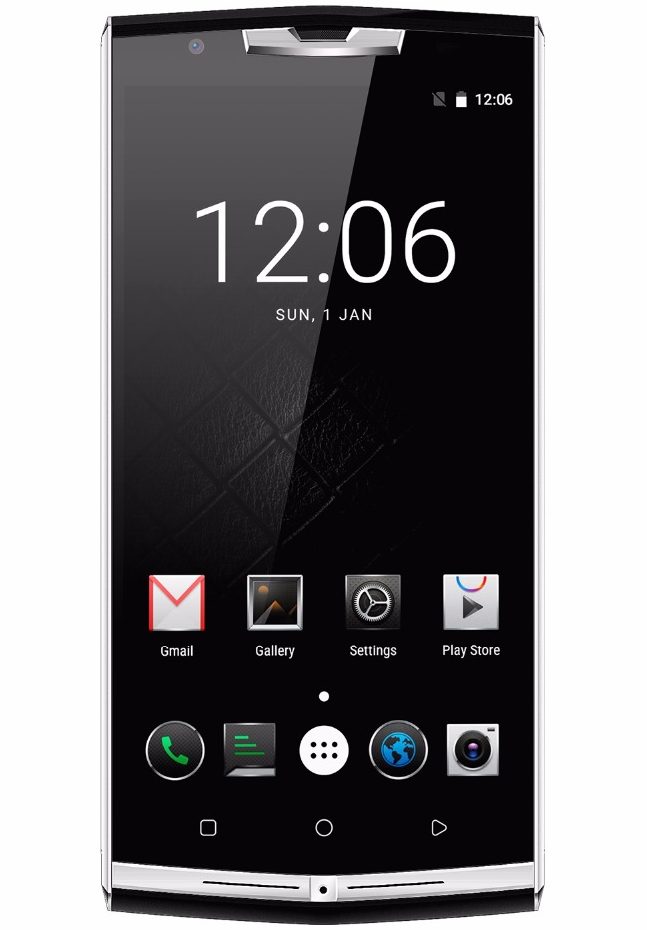 While the other sets in this category lose some point when it comes to looks. The Oukitelk tops the race with its elegant design. The massive 10,000 mAH battery makes it stand out of the ordinary smartphone crowd. If you find yourself in search of a power socket every often, it provides a perfect solution. Also, the giant battery can be used as a power bank to charge other devices.
Specifications
Processor- Mediatech 6750T 1.5GHz
RAM- 3GB
Internal Storage- 32 GB
Display- 5.5 Inch Full HD
Camera- 13MP+5MP/ front 5MP
Battery- 10,000 mAH
Best Features
Leather and metal built
Fingerprint sensor
Works as Power Bank
Dual Camera
Lock Screen Gesture control
Loud and clear sound
Pros
Add Pro Content Here With Bullets
Great Built
Massive Battery
Canbe used as a power bank
Cons
Add Cons Content Here With Bullets
A bit heavy
Slower processor
4. Ulefone Armor 2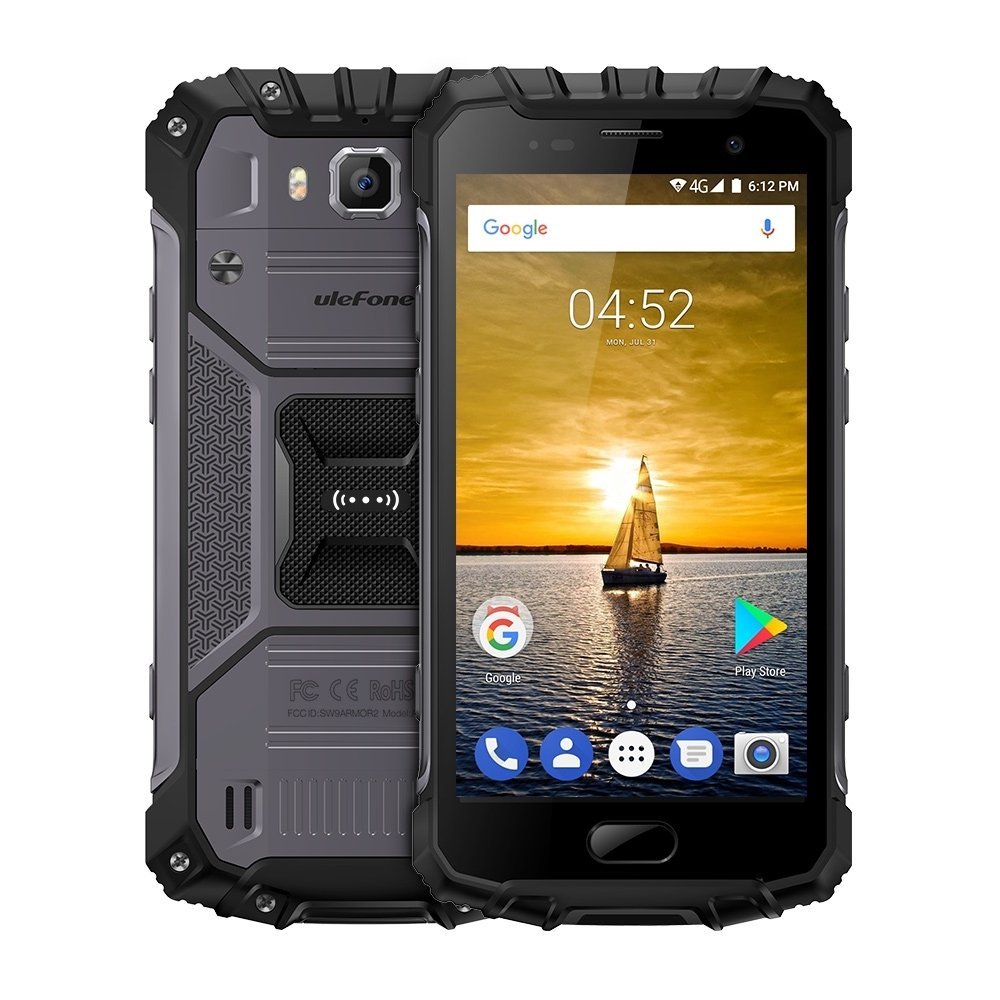 If you are a fan of outdoor activities, having this phone with you can bring you many conveniences. This is another addition to the rugged category phones that proves to be a game changer. Just looking at the specs of the set and you can deduce that it is no ordinary device. The flagship-like specs embedded in a sturdy body. The military grade protection used makes it a survivor beast that can withstand the most stringent conditions that you throw at it.
Specifications
Processor- Helio P25 2.6GHz
RAM- 6 GB
Storage- 64 GB
Display- 5.0 Inch FHD IPS Panel
Camera- 16MP, front 13MP
Battery- 4700 mAH
Best Features
Pressure and heat resistant
HiFi Audio
USB Type C
Barometer and other professional sensors
NFC
Pros
Add Pro Content Here With Bullets
USB Type C
Fast Helio Chipset
6GB RAM
Cons
Add Cons Content Here With Bullets
Only 5″ Display
Less Battery Capacity
Dual Camera Missing
5. AGM A8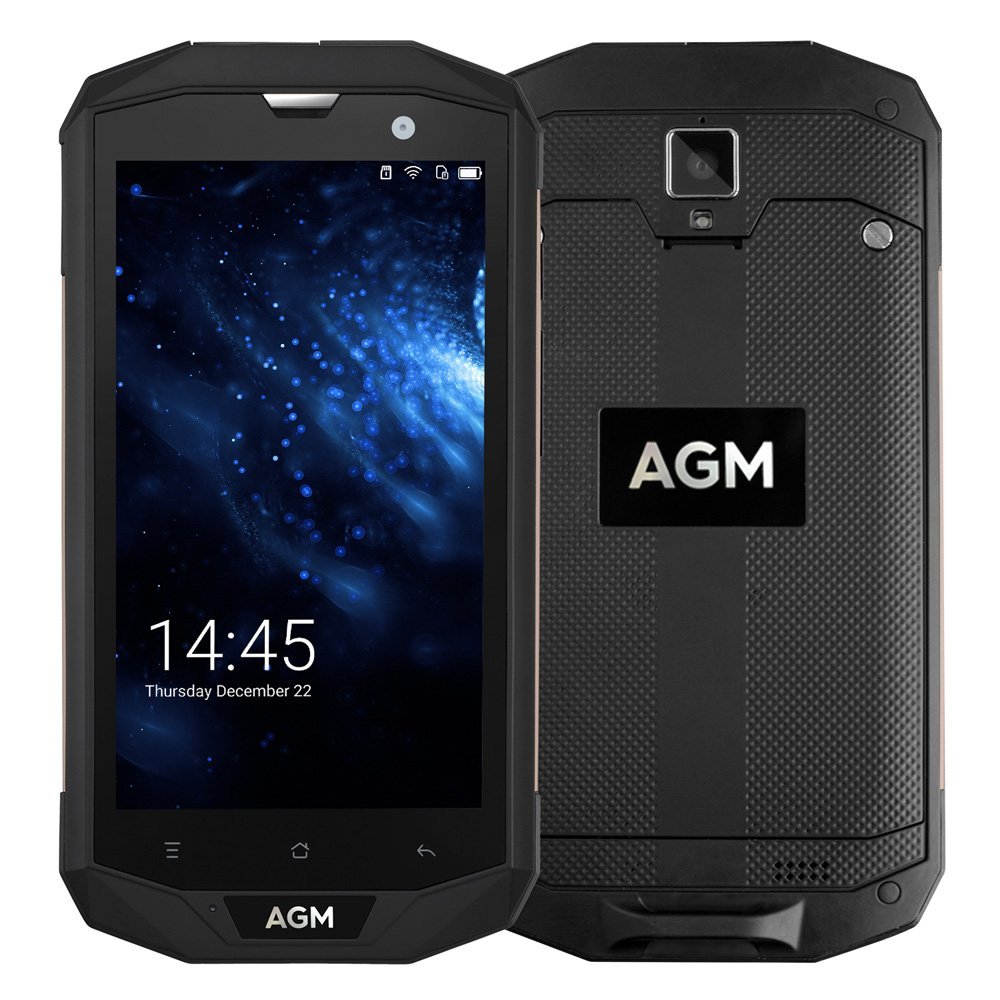 The AGM A8 is engineered for rough outdoor usage. For hikers, outdoor activity lovers, frequent travelers, it provides a solution for frequent charging and cracks from drops. The handset does not feel heavy or bulky to hold. It might not contain the most specs rich or performance oriented device, but it does not disappoint for a general user.
Specifications
Processor- Qualcomm 410
RAM- 3GB
Internal Storage- 32 GB
Display- 5 Inch HD
Camera-  13MP, front 2MP
Battery- 4050 mAh
Best Features
NFC
Fingerprint sensor
Dual SIM slots
Pros
Add Pro Content Here With Bullets
Near Field Communication
Responsive Fingerprint Sensor
Neat Design
Cons
Add Cons Content Here With Bullets
Slower Processor
Smaller Display
Low RAM
Wrapping it Up
Rugged phones are ideal for professionals who are in exposure to extreme conditions that would make a typical smartphone unusable. It contains military grade specifications that are hard to get damaged even under extreme circumstances. In addition to that, the recent releases in this category are high on the specs sheet too. The list here presents the best-rugged phones available in the market at present.