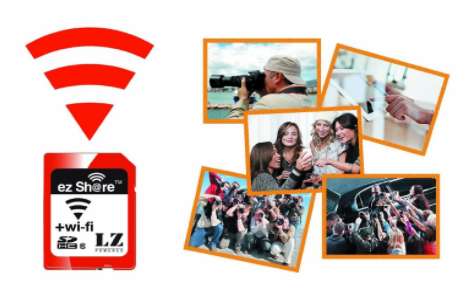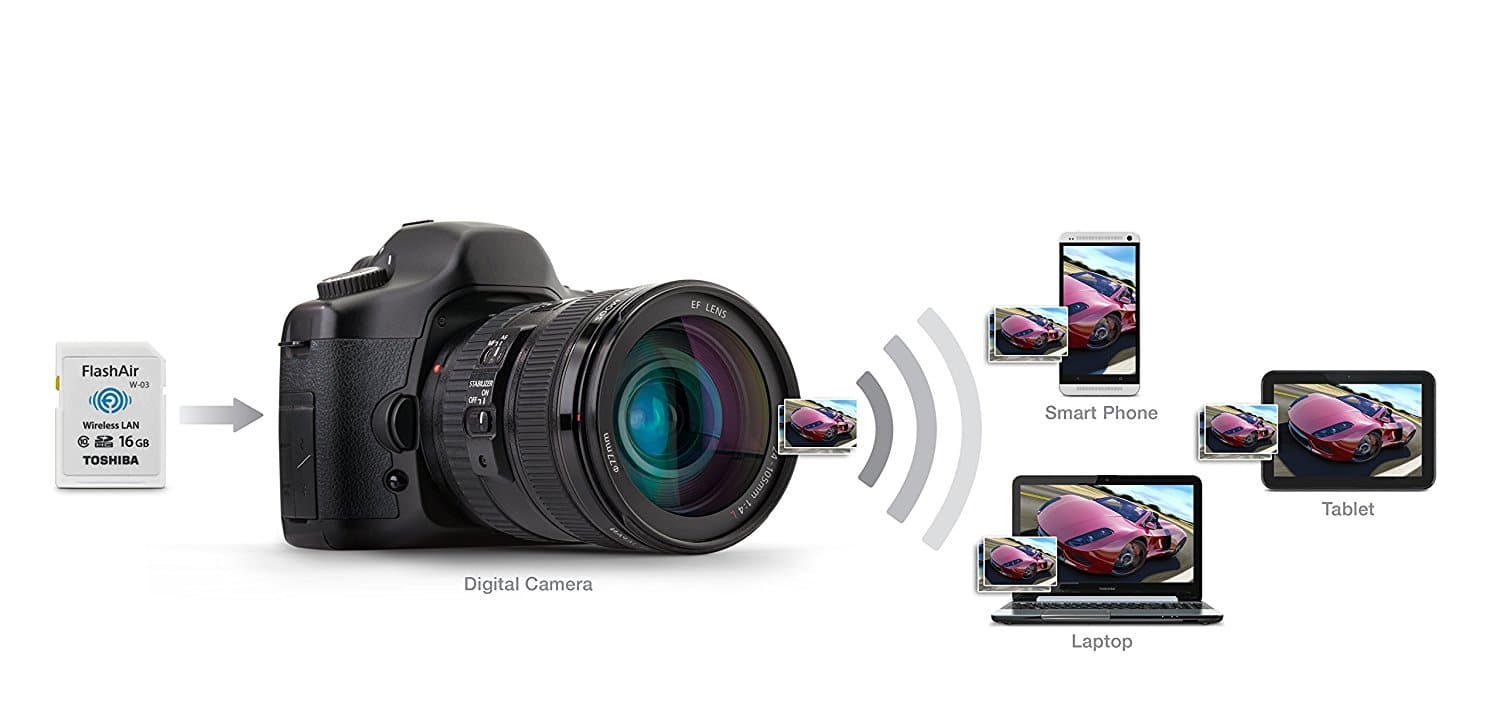 What Are Wi-Fi SD Cards And How Do They Work?
SD cards are big saviors for those whose devices come with a limited storage capacity. Digital cameras, professional DSLRs, smartphones can now make use of these tiny storage houses to expand their memories and get to store more and more data. As unbelievable as it may sound, these cards come with capacities such as 8GB, 16GB, and 32GB, which is pretty high performance giving their tiny size. They utilize the semiconductor technology used by flash drives to store large amounts of data in a smaller space. If you are looking for one, go ahead and try one.
| | | | |
| --- | --- | --- | --- |
| Sr No. | Name | Class Rating | Buy |
| 1 | Toshiba Flash Air III PFW016U-1CCW | Class 10 | |
| 2 | Transcend 16 GB Wi-Fi SDHC | Class 10 | |
| 3 | EZ Share Wi-Fi SD Card Adapter | Class 10 | |
| 4 | EyeFi Mobi with 8 GB/ 16 GB | Class 6 | |
Now Micro SD cards comes with Wi-Fi technology. This means that now you can send and receive data from SD cards through Wi-Fi, which helps you to connect your native device (containing the SD card) to another one such as a computer, a laptop, a DSLR or any hand-held device over a Wi-Fi signal. It's like an offline cloud storage, you have a storage on your own network which is accessible by the devices connected to the network.
One unique thing about Wi-Fi SD cards is that while some of them come with an inbuilt memory of theirs alongside the Wi-Fi, both available in a single casing, there are those that are only Wi-Fi transmitters and you have to affix your SD card in their SD card slot.
Buying an SD card in the year 2019 is no big deal, given that you manage your money and decisions smartly. Thankfully, user reviews, reports and articles on the internet have helped the rest of us to make smart buying decisions. This one too here helps you get to the right information for buying the best Wi-Fi SD cards.Here Are Some of the Best Wi-Fi SD Cards
If you are going to buy a Wi-Fi SD card for your device and are looking for a quick and trustworthy guide based on market reviews, this what you should refer to.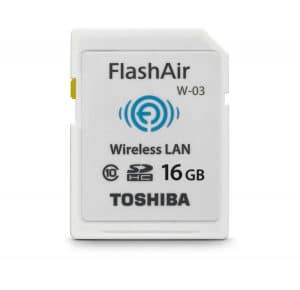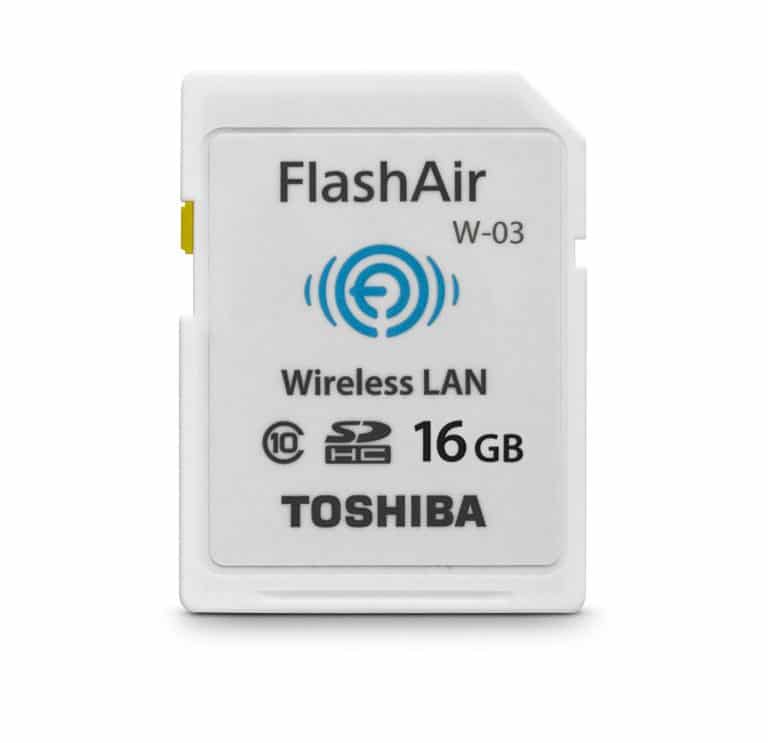 This one is a big player in the game as it comes from the well-known device manufacturer, Toshiba. If you are looking for any branded Wi-Fi SD card in the lower range, take a look at this one. The Toshiba Flash Air III is meant for those who don't want to settle for anything less than a brand. As it comes from Toshiba, we are sure it comes with a warranty too. It comes with the following features.
Fast Data Sharing Capability: This Wi-Fi SD card is almost the same when it comes to sharing data, as compared to the other two listed above. Now uploading videos and images from device to device can be accomplished within seconds without any lag. Also, you have either 16GB or 32GB at your disposal so that you hardly run out of any memory to store data.
Access Card and Internet at Same Time: The 'Internet Pass-Through Feature' of this device is one that allows you to access your card as well as the internet at the same time. So now you can go through your images or any other files while accessing the internet.
Built-In Wireless LAN: Users have shared situations on their reviews that they wanted to share their travel pics or other data to other devices in the vicinity, however, due to a lack of internet network their card couldn't do so. The built-in wireless LAN allows you to send information from your SD card to another device without even requiring the use of the internet.
Cross-Platform Compatible: The wireless specifications and standards of this Wi-Fi SD card make it possible for any Android or iOS device to receive your images and files without having to face any technical hassle.
Given that this Wi-Fi SD card comes from Toshiba, it is highly unlikely that you will face any technical issues with it. With a decent price tag of $34.99, you should take a go at this one if your options are narrow.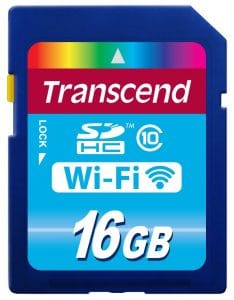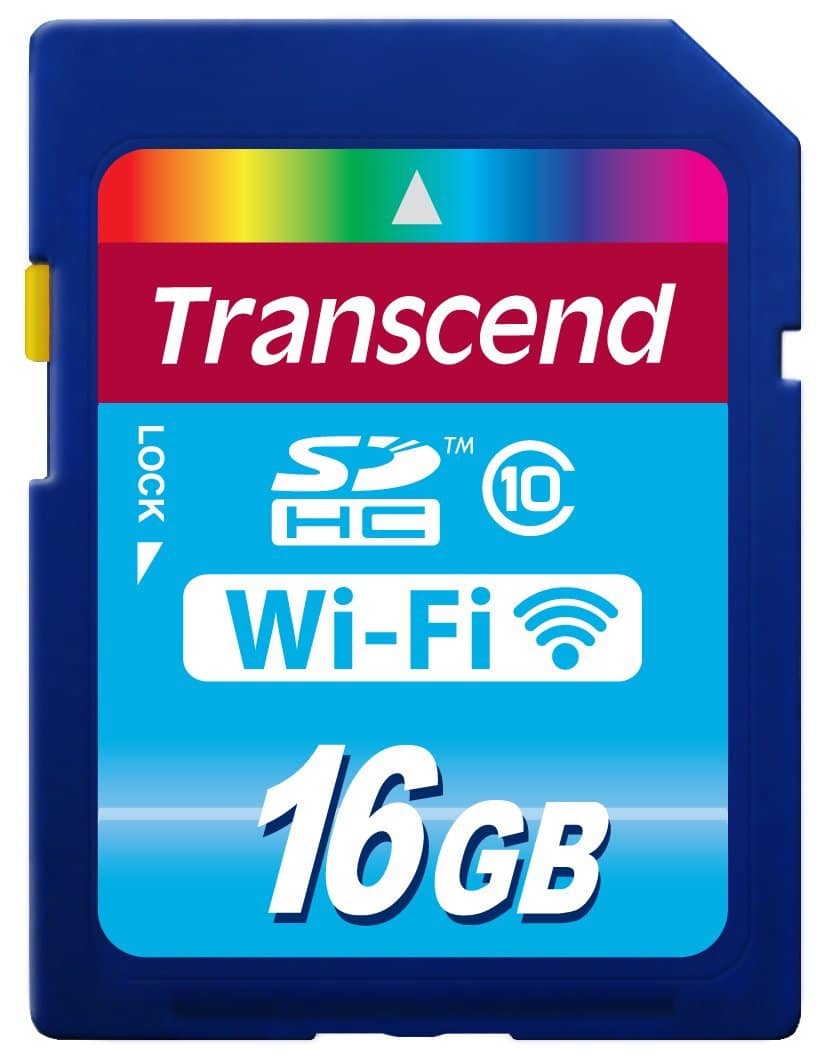 Popular flash drive manufacturer Transcend now comes with a Wi-Fi enabled SD card for cameras with specs that are precisely on the spot when you are not heavily invested in a super-duper ultra-modern Polaroid tier SD card or a cheap Chinese Wi-Fi that breaks better than it works.
The Transcend 16 GB Wi-Fi SDHC comes with the following features:
It offers an instantaneous video and image sharing facility over social media by connecting to the nearest Wi-Fi hotspot device like a smartphone or a router and seamlessly sending images to any social media website without any 'break in the waves.'
This Wi-Fi SD card supports a variety of platforms such as Android, iOS, Windows, and Linux.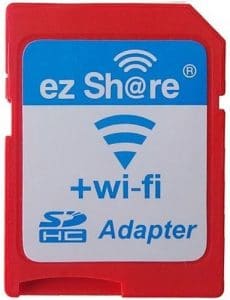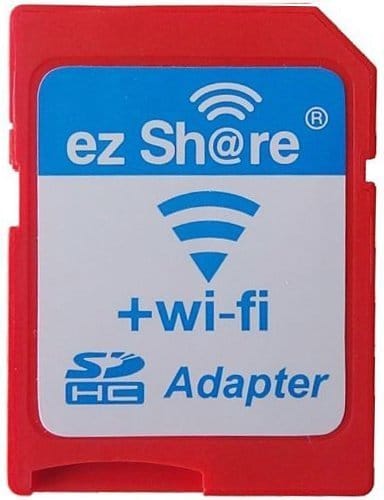 This Wi-Fi SD card is not a card, but rather a card holder that does not come with an inbuilt SD card. This means you will have to buy your SD card, according to your capacity requirement and insert it in the Wi-Fi transmitter's card slot. This device too uses the Class 10 Wi-Fi technology.
It also comes with inbuilt sd card with 16GB and 32 GB storage.
If you are a bit bothered about having to take care of the transmitter and the card separately and feel that it is better to have a two-in-one facility for both, skip this and move ahead. However, if you still don't mind having to maintain these separately, this card receiver has got some decent features to offer such as:
Password Authentication: When you connect this SD card Wi-Fi transmitter to your device and want to access to send or receive files, it will ask you for an authentication password. This is a good feature since it saves you from any possible threat of your SD card being misused by someone else. We have already seen how a lack of password in device settings can be disastrous. Therefore, it makes sense when your SD card Wi-Fi transmitter asks for an authentication every time you want to access it to be connected to another device.
No Third Party Software Required: While some Wi-Fi SD transmitter devices require you to install third-party software to make it work for you, for the EZ Share Wi-Fi SD card adapter, you don't have to use any compatible software that would help you to share your files from your device to another one.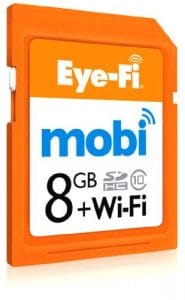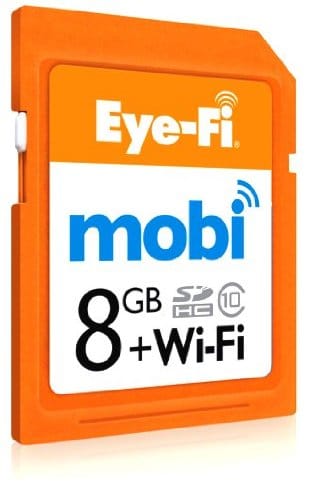 This one is lowest of the range on this list, not regarding price, but regarding quality. If you are looking for a Wi-Fi SD card that will just do the job is not very high-end to use, you should go for this one. Priced for a mere $59.99, this card comes packed with the following features.
90 Day Free Cloud Trial: The makers offer you a full 90 day trial of their cloud service for a try user basis. So if you are a photographer and are looking for a cloud platform to choose from to store your photos, you can try this one out and find out for yourself if it makes sense to go ahead and use the paid service. A 90-day trial version means a lot and if you are looking for something on the cloud to manage your contents, go ahead and buy this one. Later, you can migrate to another platform as it requires.
All Device Compatible: While you may find some Wi-Fi SD cards incompatible with certain devices, this Wi-Fi SD card is compatible with most of the devices that used wireless technologies to transfer data from device to device. You can connect to your laptop, desktop, smartphone, tablets and maybe even other DSLR cameras. However, the most noted feature is that it offers cross-platform connectivity, where it connects with devices that are both Android and Mac based. So now you can connect to Windows devices as well as your iPhones or iMacs.
Shoot HD Videos and Pictures on the Go: This Wi-Fi SD card comes equipped with the so-called "Class 10 read and write" that enables you to take videos and images in HD quite fast and store them on the go.
How to Choose Your Wi-Fi SD Card?
The question remains, how to choose your Wi-Fi SD card? One word. NEED.
If you are a professional photographer, you should preferably buy a card that is high-end such as the one from Polaroid. You would need to invest in quality and Wi-Fi speed.
If you are looking for not so expensive ones, but you also don't want to accept the cheaper ones, go for those from 16GB to 32GB depending on how frequent you engage in photography endeavors and whether you have a backup device to store those images. If you think you are cool with your images on your DSLR, go for 32 GB, else you settle in the range between 2GB to 8GB.
With the above-given considerations regarding SD card sizes and the nature of your need, also factor in how much money you can put into it, independent of the above two considerations.
Conclusion:
Is there any specific feature that you should be looking for in a Wi-Fi SD card while buying one. The answer is yes, and it is the storage capacity of the card, therefore always to go for a high capacity card if your volume of device use is frequent. This holds true especially for professional photographers and people in allied professions. And this is where the Polaroid SD card comes into play. You can search for more such cards online if you think you could have better options at your disposal.
This was the short but informative list of Wi-Fi SD cards which you can easily find on Amazon. It doesn't take too much time to have a look at the specifications of any Wi-Fi-enabled SD card listed on the website. However, also remember to take a good look at the user reviews and feedbacks of these products so that you can get an actual idea and insight to make your final purchasing decisions given that users are usually upright and honest about their experience with the product.