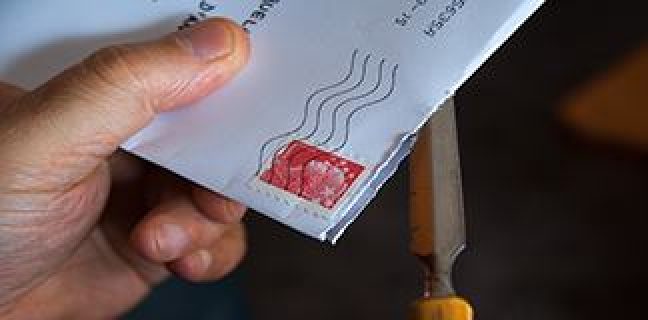 Yopmail is basically a disposable email address service. Abbreviated as Your Own Protection mail. There are many other temporary email generator like Yopmail or we can say Yopmail Alternatives. Through which, you can easily make 10 minute emails or temporary mail accounts.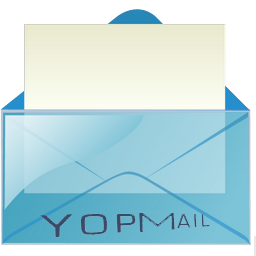 Now, what is a disposable email address you must be thinking? Well, disposable emails are for our own convenience as they give us access to a temporary email address which we can use to register to services on the internet without having to think about protecting our main email address from spam. It does not require a sign-up.

How does Yopmail protect you?

YOPmail works as a throwaway email address.
While most mail services are legit that is they do not sell email addresses of users who sign up for their services, some do sell them. And also third parties may get access to your email addresses by hacking or successful security breaches even if the company does not. Once your email address gets on a spam list it is almost impossible to prevent spam from arriving in the mail inbox.
It protects you against spam and phishing.
Use 'any-name-of-your-choice'@yopmail.com to sign up anywhere. Email sent is instantaneously created at YOPmail server. No registration is required for checking your temporary inbox at YOPmail.
You can check your disposable inbox at YOPmail.com or go to http://www.yopmail.com?name-of-your-inbox
Inboxes are not password protected. Hence, choose unique inbox name or use YOPmail's Address Generator.
Messages are kept for 8days and they can be also manually removed. You cannot send mails from YOPmail unless you are sending an anonymous email to another YOPmail address.
Best Alternative to Yopmail Email Generator
We have listed here the top 10 alternatives for yopmail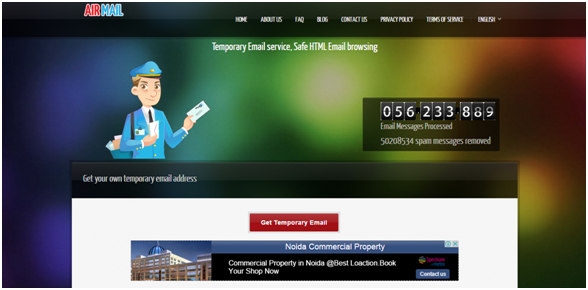 It is also called Airmail. It is a free disposable email service. Getairmail is a website that provides you with unlimited temporary email IDs that will be automatically disposed of after some time set by you. Like YOPmail, it keeps spam away from your inbox, keeps original email safe and secure, views the HTML mail easily, checks mails received later.
You can also check the list of best email marketing software from here.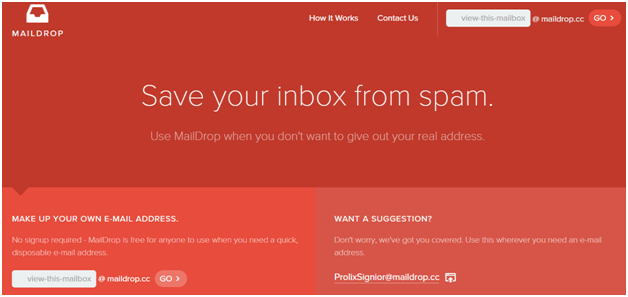 It is an online service which helps in making the temporary email address. Your new address will be visible and your genuine address won't be displayed. You can cancel the email address anytime from maildrop.cc and make a new one. It supports simple text emails with no attachments. It also comes with spam filters to block spam emails.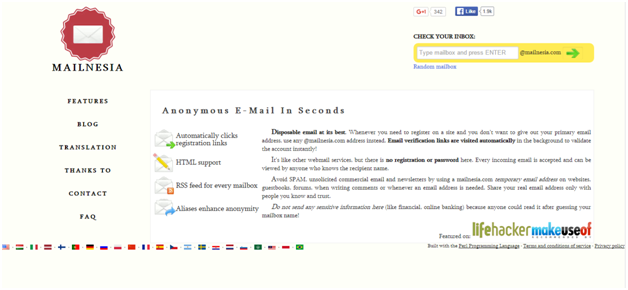 It is never advisable to give your real email IDs to the websites whose credibility is suspicious to you and most of the today's websites ask for registration from the users. And thus the visitors of these websites have to provide their mail IDs to these websites. As such there is no harm in giving away your email ID however issue arises when the third party gets hold of your email ID and fills it with spam messages. MailNesia prevents this by providing temporary email IDs where you can get all the unwanted and unnecessary emails.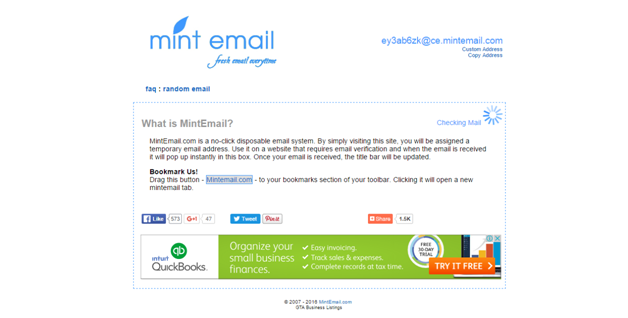 It is a temporary and disposable email generator which keeps your inbox free of spam and commercial ads. Simply visit the official website of MintEmail and you will get a temporary email address that you can use for signing up or registering on a new website.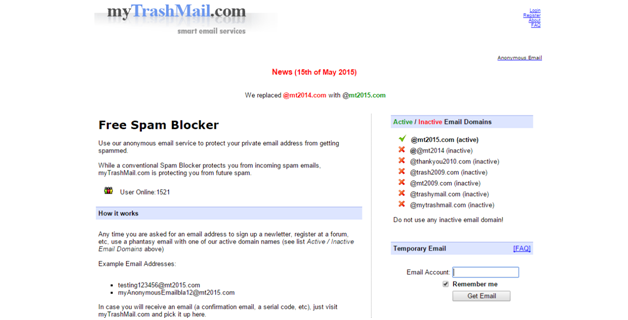 It is a free web-based temporary email address provider which gets you free fake or temporary Email ID without getting to register first. The messages you receive here will expire automatically after few hours or within a maximum period of thirty days depending upon the limit, you will select.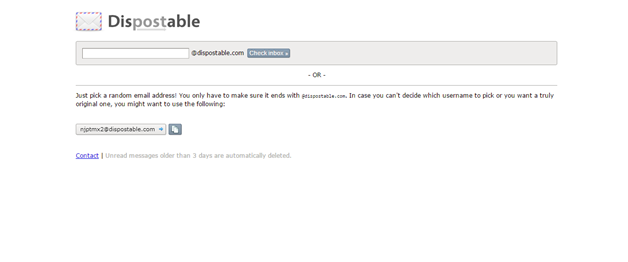 It is a fake or temporary email address generator that forms temporary but a valid email address to be used on the temporary basis for sites you do not know very well about and so that receiving spams could be avoided. If you start receiving spams then dispose this one and again make a new one without any fuss.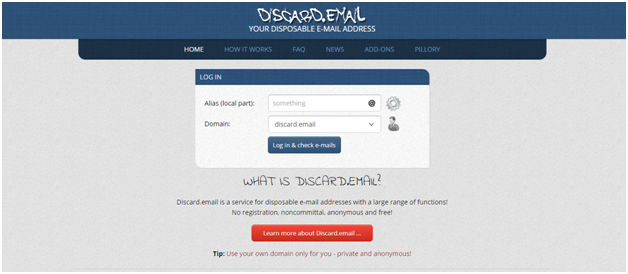 It is a platform where you can get disposable email addresses for free. The best thing about discard being users not restricted to using the domain name as @dicard.email only. Users can instead get the email domain names that end with org or country code etc. Some of the provided addresses allow you to safeguard your inbox with a custom password.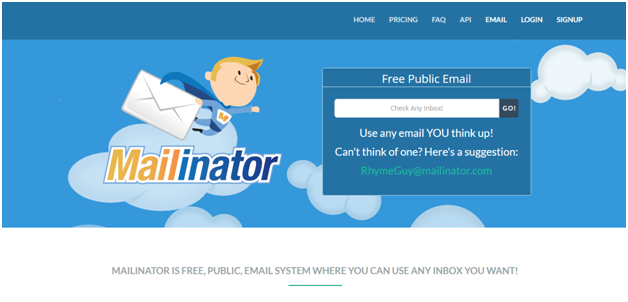 It is a platform which provides you with free disposable email address service. There is a portal that allows users to invent their new email domain right away, whenever they need. Mails from any email domain can be addressed to any domain that enters at the Mailinator servers and anyone can read them. There is no requirement of any kind of registration for an account or authentication via a password.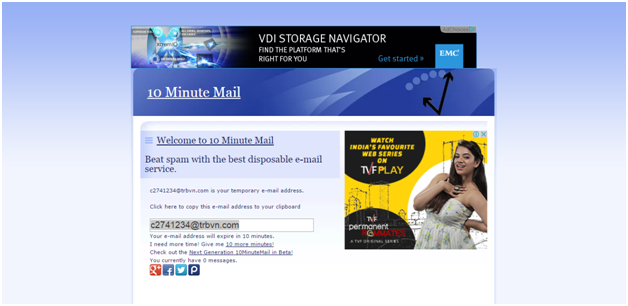 It is a disposable transitory email address that can be utilized to avoid spam on your real email address. It can also be called as an advanced disposable email creator that will expire itself automatically after 10 minutes. However, the 10 minutes restriction can be customized and set accordingly.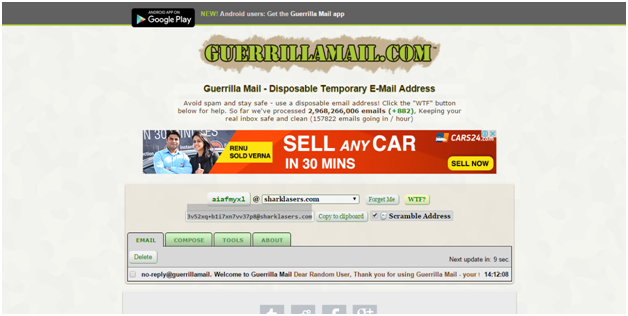 It is a service provider which creates a performing email address that needs not to be employed for a longer period of time. It is known to serve as a temporary email address in order to protect the real email address. This will help in preventing spam from your inbox and using your email only after you are sure that service, where you have registered, can be trusted upon.
As you can see above are all the best possible alternatives you can use to protect your Email IDs from getting full of spams or unnecessary and unwanted ads. This not only secures your mail ID but also saves a lot of your time as you do not have to go through each and every spam or ad and also they are automatically deleted after a set period of time.