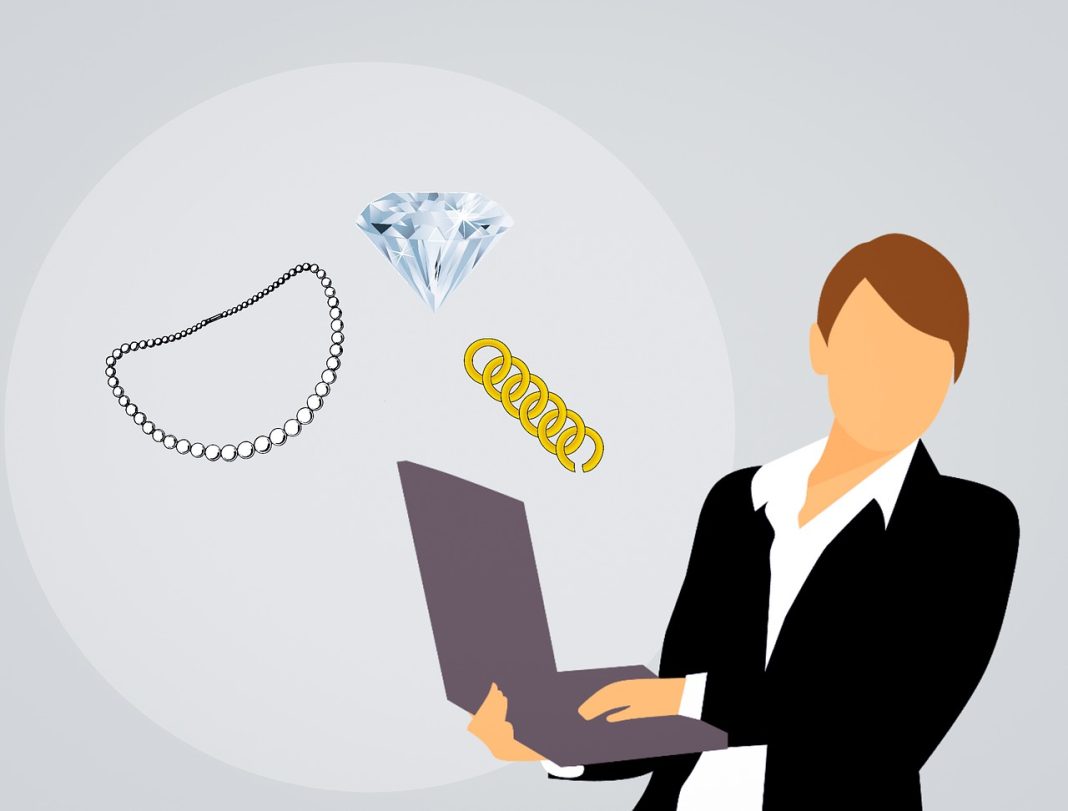 E-shopping means searching and/or buying products or services online. Since the last pandemic in 2020, there has been a massive increase in the number of online buyers and vendors. 
However, even though online shopping comes with a lot of amazing benefits, it's not without its shortcomings. A major downside is that it's pretty easy to buy counterfeit items for the price of an original one.
Talking about shopping for a piece of jewelry online, you, therefore, need to arm yourself with some strategies if you don't want to get ripped off your hard-earned money. Here are some helpful tips you should have in your arsenal to buy authentic jewelry online
Find a Specialty Store Online
The first step to shopping online is to find a reliable jewelry dealer that deals specifically in the type of jewelry you intend to buy. For example, if you need a men's band, find a reliable jewelry store that deals majorly in mens bands. 
 

Ensure the Website is Secure
After finding a specialty store, the next thing you want to verify before you proceed with the shopping process is whether or not the website is secure. 
You must confirm that the website is secure because you'll be required to enter personal information like your credit card number address, contact details, and other vital information to complete your purchase. Hence, if the website is insecure, you are exposed to theft or fraud. 
A basic way to know if a website is secure is to check if the URL begins with "HTTPS" and not "HTTP". The "S" signifies that the store's website is secure and that whatever personal information you input on the website is safe. You should also read through the website's privacy statement to be double-sure.
Customers' reviews don't lie. A company that sells fake jewelry will not have good reviews from customers. Therefore, to be sure that the online store sells authentic jewelry, read customers' reviews on their website. 
An online jewelry store may be legal and have a secure website and still sell low-quality products. But checking out customers' reviews on their website, Google My Business and Google Maps, or their social media accounts before clicking on a purchase order will save the day for you.
Make Sure They Offer Warranty
Ask about the company's warranty policy. It is best to buy from a company that offers a warranty on their jewelry because if anything happens before the warranty period expires, you are assured that you are not at a loss. Their warranty option could be for a lifetime or for a limited time based on the company's policy.  
Ask for Jewelry Certificate
Authentic jewelry comes with authentication certificates to prove its originality. These are issued by unprejudiced and independent organizations like the Gemological Institute of America(GIA), American Gem Society, and others. Be sure that your purchase comes with certification. Two major certificates must come with your purchase, they are:
Certificate of Authenticity
This is a certificate offered by the maker of the jewelry. This certificate shows that the jewelry is authentic, and it has the name of the company that produced it on it. It may include information about the jewelry material and its construction.
There are fake certificates of authentication. Therefore, you need to be sure you are given the original one. Check the expiration date of the certificate, ensure the certificate is signed by the legitimate issuer, and also be sure that the issuer is a verified company.  
This is a certificate that proves the authenticity and value of the jewelry. It is issued by a qualified jewelry appraiser who examines the jewelry and determines its value. It provides information on the estimated value of the jewelry. A certificate of appraisal can be used to secure insurance for your jewelry. 
Additional tip: To be on the safer side, find out if the online store offers Cash on Delivery. With COD, you can confirm if the jewelry is authentic before making a purchase.
FAQs
Is it Possible to Buy Jewelry Online Without Getting Duped?
Yes, it is possible to shop online and not get duped. There are still genuine online stores that sell authentic jewelry.  
How Best Can I Know a Reputable Online Jewelry Store? 
Asides from checking customers' reviews and website security, you can also know a reputable online jewelry store by checking for the Better Business Bureau (BBB) accreditation and approval seal. This means that the store has met the consumer standards of the non-profit organization.
Can I Buy Jewelry That Doesn't Have a Certificate of Authentication?
It is not advisable to buy jewelry that doesn't have a certificate of authentication because there are a lot of risks involved in it— especially since you are likely to buy fake jewelry.
Wrapping Up
Online shopping is fun, but risky if you do not know the right steps to take. It's easy to get duped if you are not cautious enough. But, with the steps outlined in this post, you'll certainly buy genuine jewelry from reliable online stores.