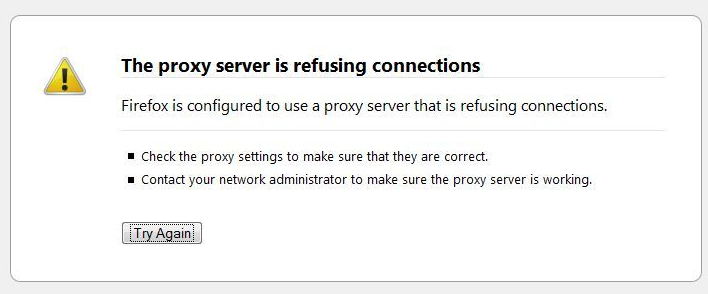 This article is dedicated to Firefox users and here we are going to discuss the most common issue that they encounter while browsing the web on their favorite browser. Most of you might have seen an error message that says 'The Proxy server is refusing the connection' when you try to open a website. Now before we provide you with the steps to fix this problem, let us inform you that what is proxy server and how it affects your web browsing. A Proxy server is a server that acts as a relay between the client computer and the main server of the website that he/she is looking for. For Example when you try to access any website such as Facebook from your device, then the proxy server comes between the server of Facebook and your computer.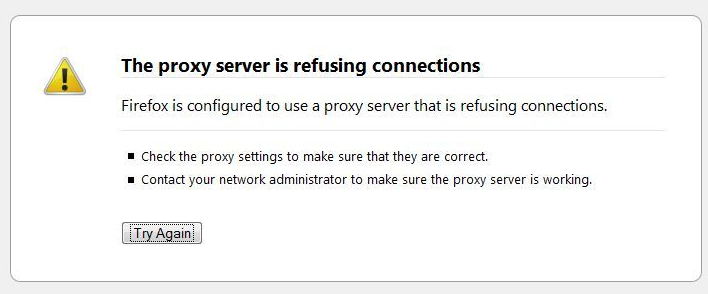 Also Check : How to Fix Unable to Connect Proxy Server Error in Chrome/ Mozilla
Most of the time these proxy servers are used to hide the identity of your computer. People also use proxy servers to improve the speed of their internet connections while browsing websites. These proxy servers save the browsing history and cache of the website that you visit through so that next time when you open the website, it loads up quickly. However, many malicious extensions are coming nowadays such as Coupon Server and Browser Guard that modify the proxy settings of your device without your consent. If these extensions are installed on your system, then each time when you will try to load any web page using Firefox, you will receive the above mentioned error instead of the web page you requested for.
How to Fix The Proxy Server Refusing Connections in Firefox
If your system is infected by such malicious extensions that you will also get
Many unwanted advertisements on each website
Automatically your text of the web page will turn into hyperlinks
An adware can also get installed on the system
Your browser will pop up unnecessarily and recommend you to install any other software.
In this situation, you should install an anti-virus program and run a full scan to detect the virus in your computer, in case anything found then remove it.
If there are no such symptoms, but you are getting the error message while browsing the web then follow the steps given below.
Click on the 3 horizontal lines located on the opt right corner of your Firefox Browser to open Menu

A new window will pop up with multiple options, click on Advance on the extreme right
Click on Network tab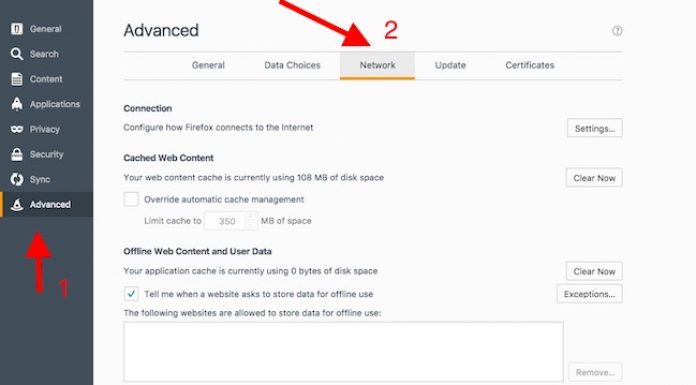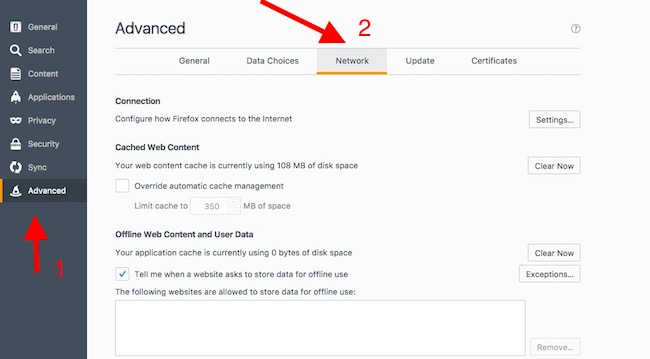 Under Connection section, click on Settings button
Connection Settings windows will appear, select No Proxy and press OK to complete the task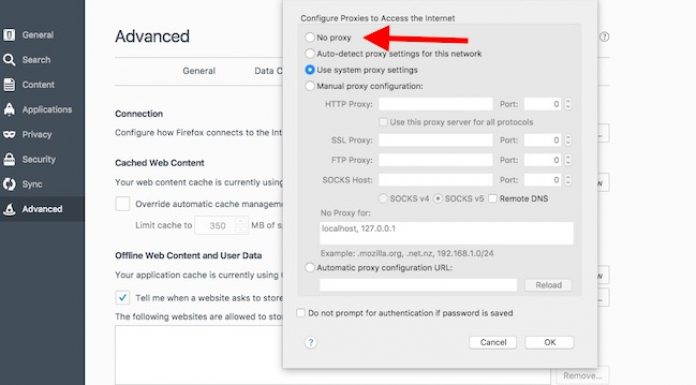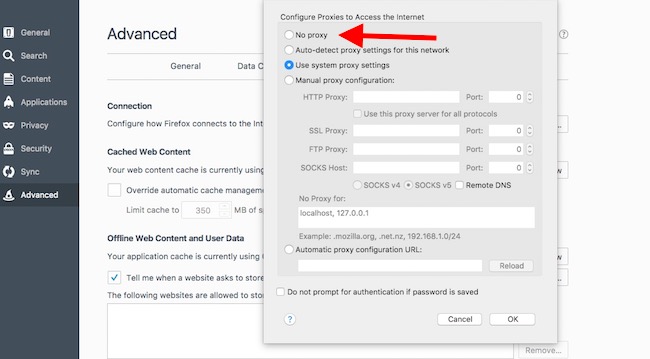 Close and reopen the Firefox Browser again and it should work.
If you get this error on a regular basis, then resetting Firefox to the factory settings can help. Here are the steps to do so,
Launch your Firefox browser and type about:support in the address bar
It will bring the Troubleshooting Information page, click on Reset Firefox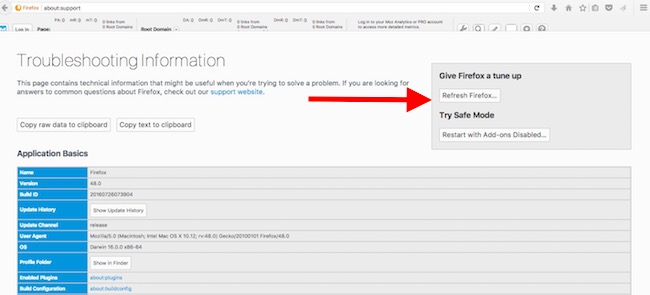 A confirmation windows will pop up, click on Reset Firefox button to continue

Firefox will be closed itself and a window with the information will appear, click on
Your old Firefox Profile including sensitive information such as passwords, bookmarks, browsing history  and web form auto-fill information will be saved on your desktop. If the reset doesn't fix the problem, then you can copy some of the old files from the old profile to the new profile of  your Firefox and if it does then remove the old profile someone else can access your private data.