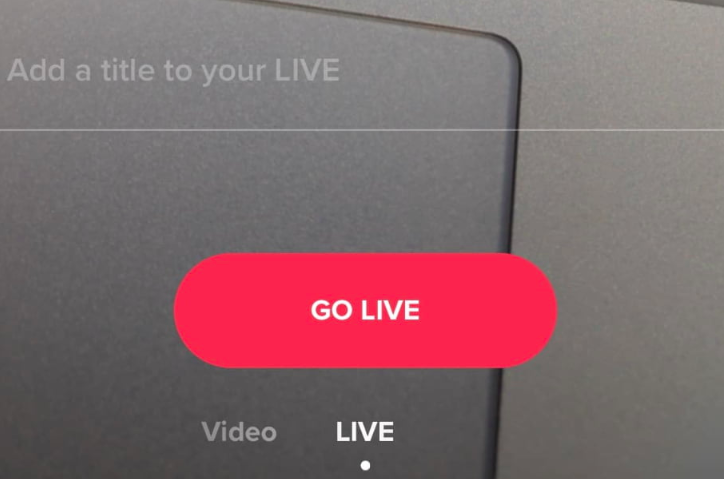 TikTok has recently gained a lot of popularity, thanks to its ability to help people make some amazing videos online. If you want to stay connected with your audience, going live is one of the best things that you can do. It can also help you receive donations as well as gifts. If you don't know already, Tik Tok is an app that not just allows you to lip-sync music but also lets you create your interesting music videos or simple content online. You can use it to send messages too or create videos as well as live broadcasting. There are a variety of genres welcomed on Tik Tok. This includes dancing, comedy, acting, and drama.
Earlier we shared the method to download Tiktok videos. Now, if you are wondering how you can go live on TikTok, you will get your answer here!
Note: Download Tiktok apk after ban in India.
How To Go Live On TikTok?
In the update of 2018, some amazing new features were added to TikTok. Apart from enhancing the interface and making it more user-friendly, they also made additions that let you Go Live! Isn't it exciting? Do you want the step-by-step answer to understand how to go live? So, here it is!
Step 1: As a first step, you need to open the Tik Tok app including the Musical.ly app on your smartphone or tablet.
Step 2: Now, locate the button that says Plus +. You will find it on the bottom side of the screen.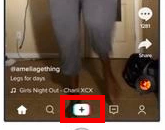 Step 3: You will see the video screen open on the app. Once it is open, you will find the Live button that is next to the recording button. Click on it!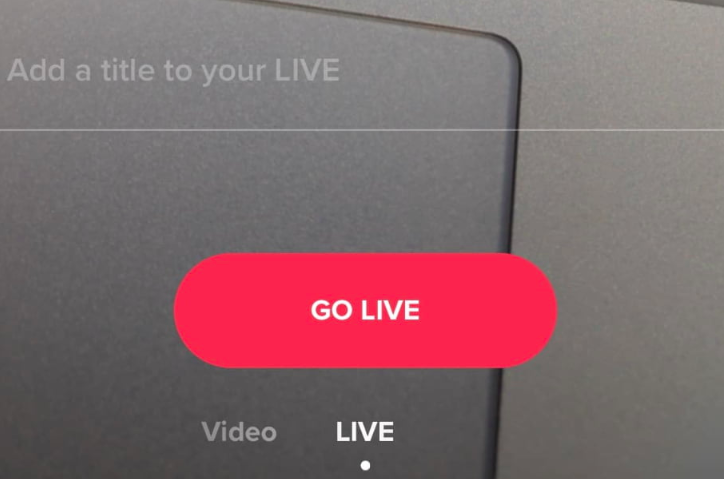 Step 4: Viola! It is ready to record you. Before you start, you can add an attractive title that will be highlighted on your live steam. Try to add some catchy words or phrases to catch the attention of people who are already online. This will give you a good number of audience.
Step 5: Once you are ready with your title, press the "Go Live" button, and you will be live immediately. Your live streaming starts as soon as you press this button.
In most cases, these steps should help you "Go Live." However, if you are facing problems going living, these are some common fixes that might help you!
Why You are not Getting Go Live Button on Your Tik Tok App
Some source mentioned that to get the Go live button in Tiktok app, one need to have atleast 1000 fans. This might be one of the reason.
If you don't see the 'Go Live' feature, you must note that the app is still in its testing phase so this feature is only available to some users only. You must ensure that you have downloaded the latest version of this app.
Some words are restricted in live videos, so you must watch out for words like follow duet, fan, donation, bff, follow, drama queen, etc. You can try using other words so that your 'Go Live' feature works well.
If the Live button is not visible on the screen, you should check if there is any audio recording going on in your device. The live button usually disappears from the screen in case of an audio recording. You must also make sure that instead of going to a song, you press the Plus+ button that is given on the bottom side of the screen. Then, you will see a video screen with the 'Go Live' option.
According to some reports, the Tik Tok app only allows 1000 fans who can go live at a single instance. So, that might also be the case. However, there are other reports which claim that this count is different depending on the country in which you re using this app.
Just make sure that these small issues are taken care off and you will be good to 'Go Live' on Tik Tok. It is an exciting feature, and a lot of people are trying it daily. The steps mentioned above walks you through the entire process of using this feature. Most likely, you will not face any issues while doing it.
Bottom Line
Hopefully, you have got all the information that you require to use the 'Go Live' feature on Tik Tok app. Just get the most updated version of this app and start your live video. So, when you are going live? Why don't you start it now!