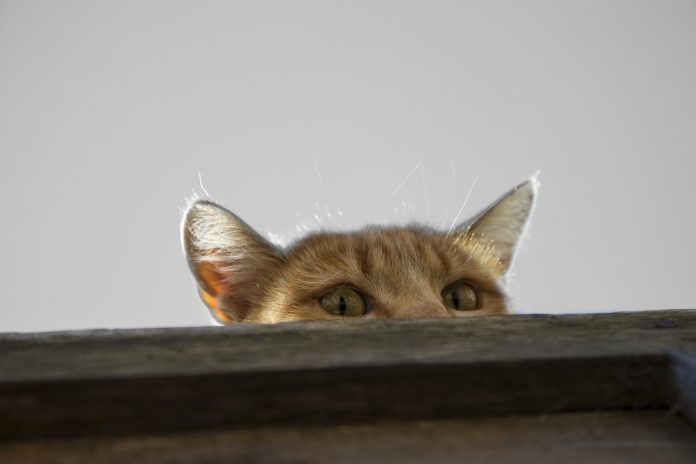 There are times in your life when you need to spy on someone and there is no better way to do that than spy on their phone. Since our phones go everywhere we go, it is very easy to check someone's whereabouts or activities by spying on their phone. So, if you want to spy on someone's iPhone without having to install a software, you are in the right place. There are many apps that you can use and they all come with their own distinctive features for spying.
1. Spyic 
If you want to check the best spy app for iPhone, you would have to go with Spyic. It is a reliable and 100% safe app to use if you want to spy on your children, employees or spouse. The most notable thing about this app is the user-friendly interface that lets you understand and use the features effectively. Being available in 190 countries, this app is a favorite among parents and employers alike.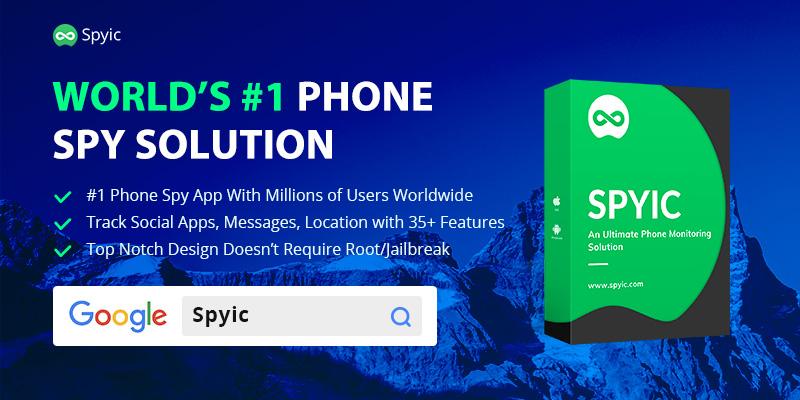 It is very easy to set up the app on your iPhone. First of all, you have to select the target device as an iOS device and choose the payment plan that suits you best. The subscription plans are quite affordable and you will surely find one for your needs.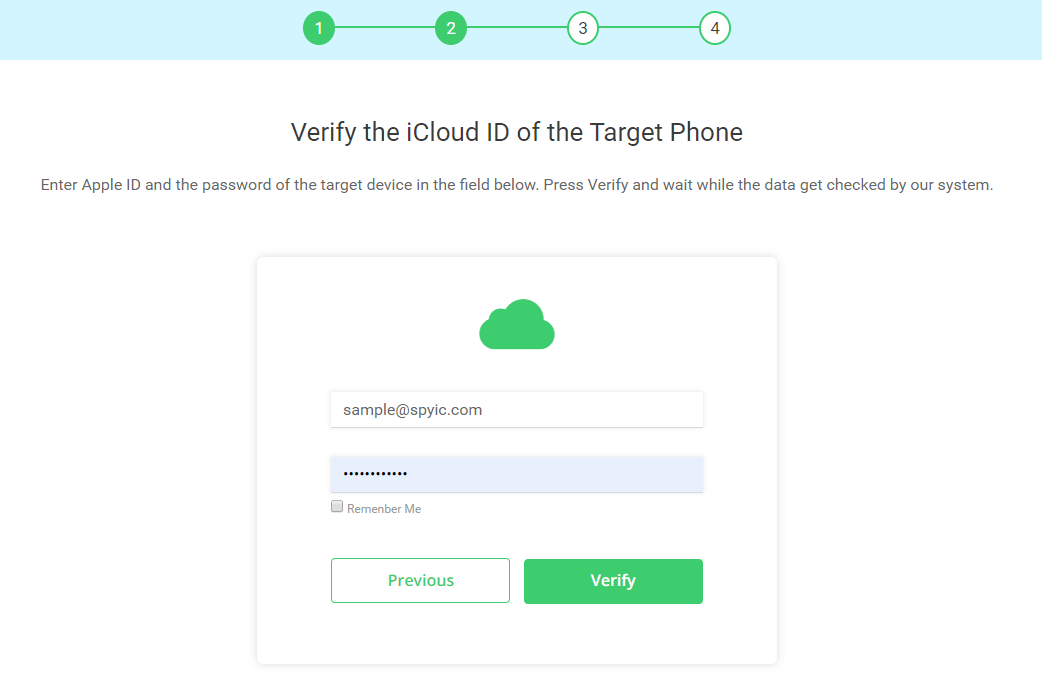 After that, you just have to access the target information by entering their iCloud credentials.
There is no need to worry about detection as the app icon is nowhere to be seen on the phone. Now, just use the web-based dashboard to monitor all the target's activities.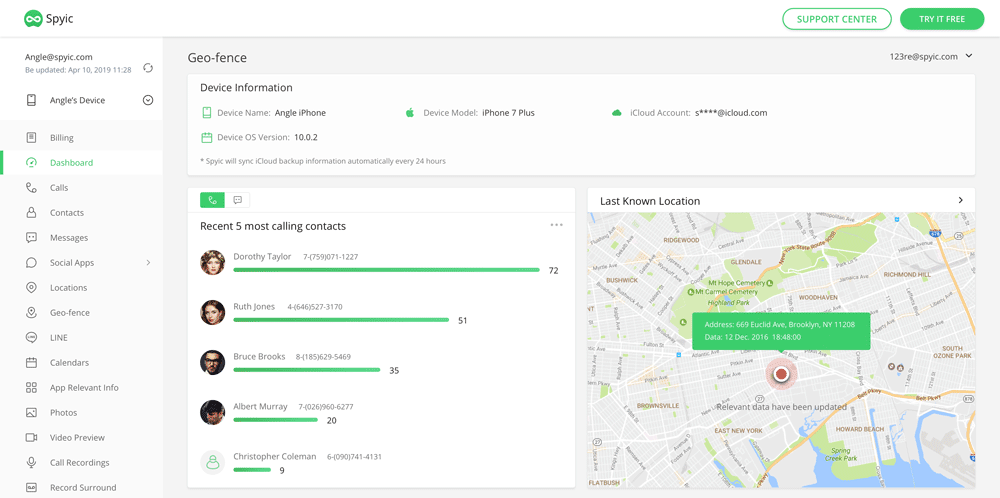 Here, you can view the dashboard. There is a list of options on the left plane. You can check whatever you want to check without the other person knowing that you are tracking every move that they are making. You can easily track every call, including the outgoing calls. Along with seeing the phone number, you will also be able to see the contact name and their profile photo in the phone book. You can even check where the person is at that exact time. Furthermore, you can mark several place such as a mall, club or an office and get notified when the person is at that location.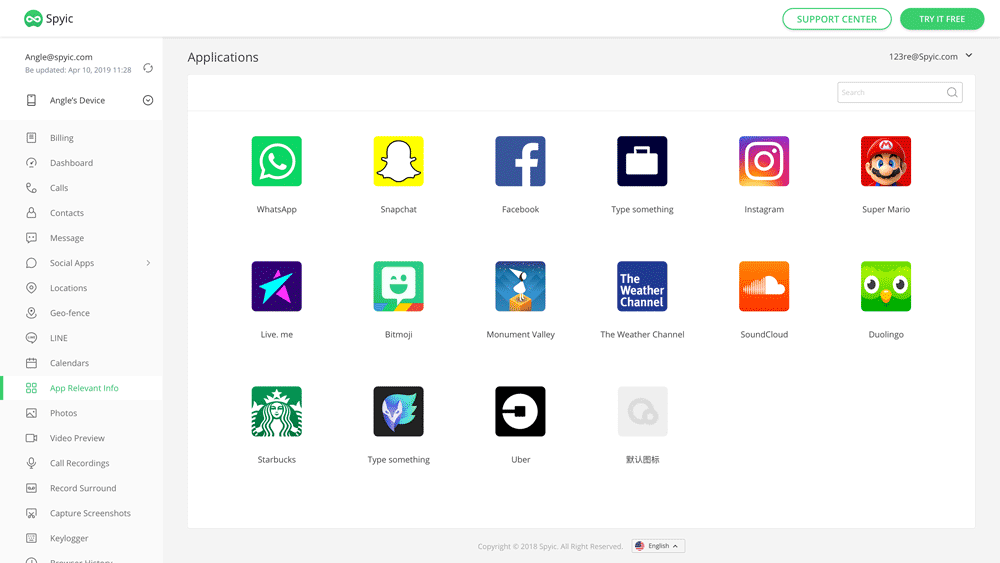 Spyic lets you read text messages as they are being typed, owing to the Keylogger feature. This feature lets you monitor every stroke being made on the other person's phone. There is no limitation on the social media apps you can monitor. So, you can get information about their activities on Facebook, Instagram, Snapchat, Viber, Kik, Messenger, LINE and even Tinder.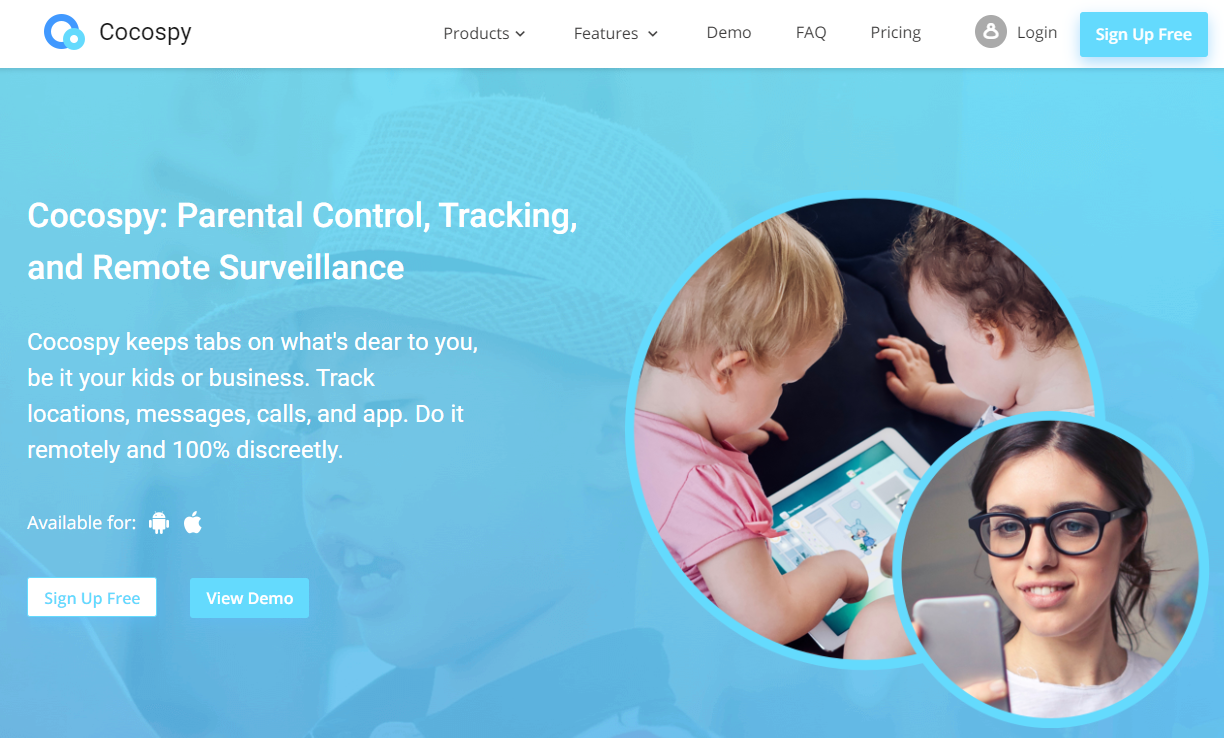 Cocospy is quite like Spyic when it comes to tracking without installing software. There is no jailbreak required and all you have to do is enter the iCloud credentials of the target. After that, just set up the account and access your dashboard using your phone. There are a number of options such as tracking the other person's phone calls, to-do lists, calendars, text messages, social media interactions and a lot more. 
This is a fool-proof way to keep a look at what your child is doing on his or her phone. You can even see the browser history to check what they are searching. This app lets you see the installed apps on their home screen and the location they are currently in.The best part is that you can do all this without being detected. Additionally, if your child has an iOS tablet, you can detect that too. In minutes, you can enter their iCloud credentials and monitor their activity. With the Location Tracker option, you can monitor the Wi-Fi and GPS-based locations. Mark the geographical coordinates and monitor the entry and exit times into these places easily using the Cocospy app.
Spyera is another spy app that you can use for monitoring any iOS device without installing a software. It has plenty of features that you can use by simply entering the target's iCloud credentials. This apps lets you check the call history such as incoming calls, outgoing calls and even the missed calls. Along with Whatsapp messages, the app also lets you monitor incoming and outgoing iMessages. It is an award-winning service with web-controlled interface.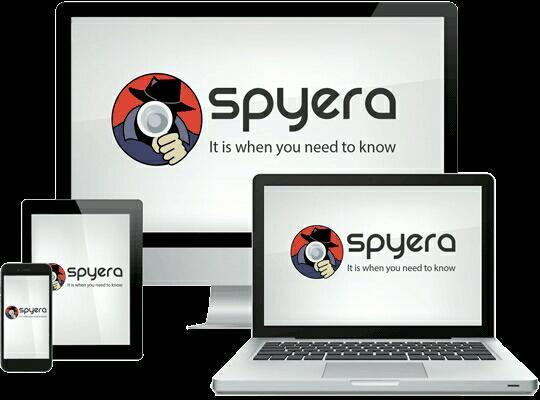 It also lets you read the target's text messages and monitor where they are coming from. Other than that, it allows you to read emails and see camera pictures. So, if your child or partner is talking to someone that they should not be talking to or have pictures of something objectionable, you will be able to see it. If you get a subscription of just $4.99, the app will let you track the target in real time. 
 There is no need to install the app in order to spy on anyone's iPhone as you can just use the web-based interface. Spy Bubble lets you monitor the target's social media accounts. This app also lets you see what the target is doing on their call log, iMessages, Whatsapp, Line, Multimedia and phonebook. You can also capture screenshots and see the target's emails.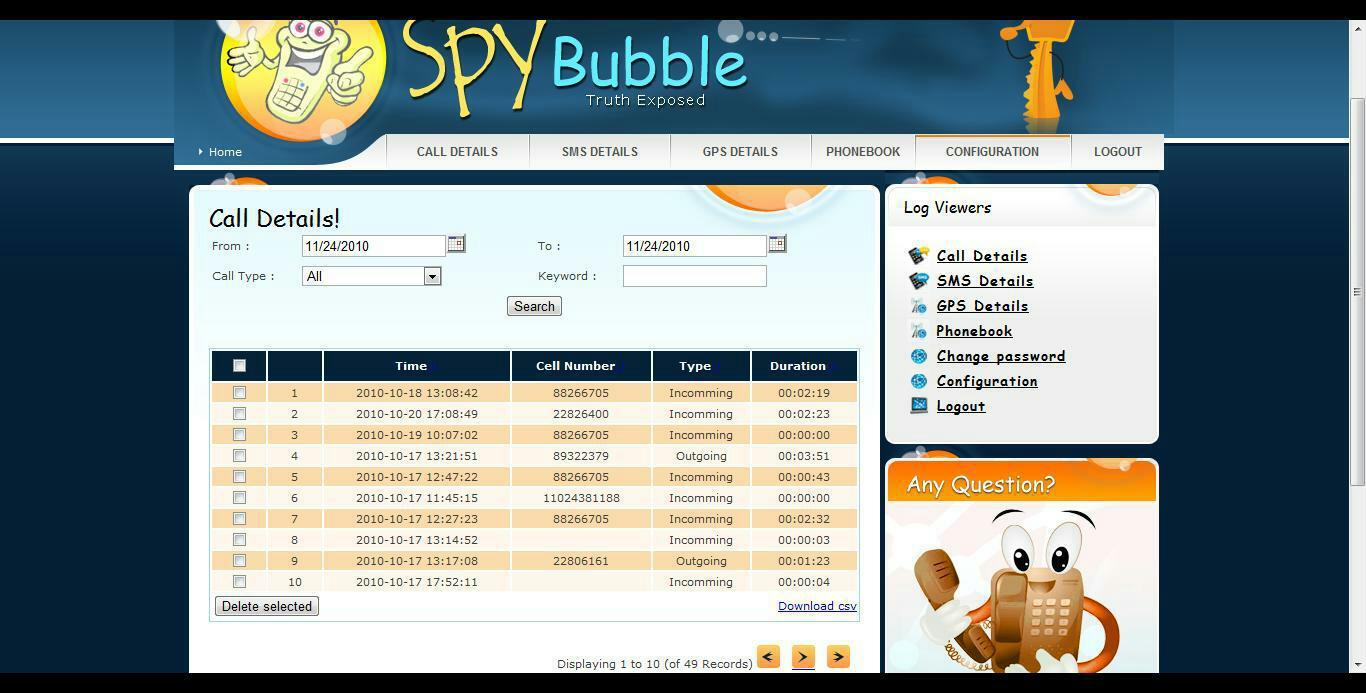 However, there is no feature to check the watchlist contacts using Spy Bubble. It also does not have a Keylogger feature so you will not be able to access the passwords. They do have a global customer service so if you have any query, you can get in touch with them instantly. Also, their service is quite competitive and they make sure to update every now and then. 
This a low-key app that you can use to keep in touch with your whole family. It is available for iOS devices so you can even use it to check what your kids are doing on their iPads. No jailbreak is required, making this app an easy one to use. The main use of this app is to check the target's locations. This app lets you see where members of your family or your employees are at the moment. You can track family members using this app so that is quite a great advantage. Also, the subscription plans are quite affordable. The interface is pretty clean with no fuss. You will get the hang of it very easily. 
Conclusion
Sometimes, you have to spy on your loved ones to make sure that they are safe and responsible. You might need to check up on your employees too. In cases like this, these spy apps are a blessing for you. Hopefully, you would have selected an app for monitoring your target iPhone device by now. The benefit of these apps over other iPhone-spying apps is that these have a web-based Control Panel so you can access the target's information without installing the apps.