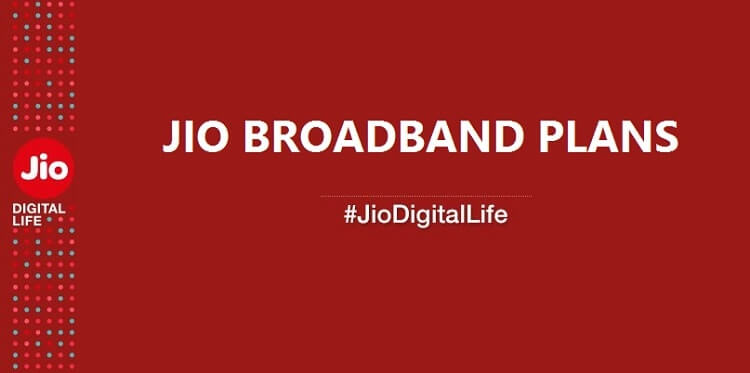 The Internet has become a primary necessity for us. There are many fields that can not work without it. This innovation has also paved a way for other innovations. Many online services save our time and energy and make our life simpler. There are many ways to connect to the internet.
Broadband is one of the most common and efficient ways to access internet in your home or workplace. Jio Fiber Broadband which is also known as Jio Gigafiber is a relatively new service which aims to provide high-speed internet access for home.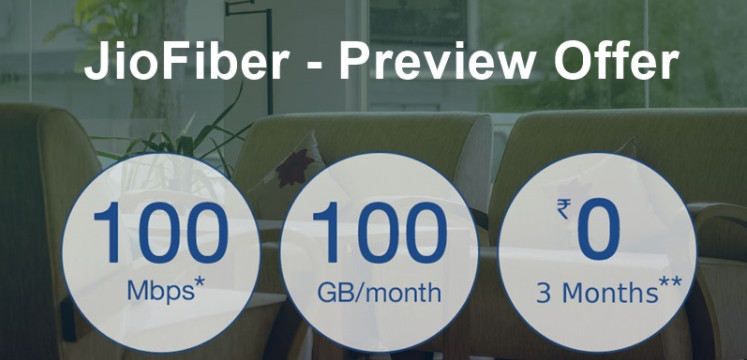 Jio Fiber Broadband Connection – Registration Procedure, Plans and Availablity
Jio fiber broadband uses the most advanced connectivity technology. Unlike other broadband services that use wired for connectivity, the Jio Gigafiber uses Fiber optical cables that can transfer data at a much higher speed than the traditional broadband. It makes it way faster and reliable.
Jio Fiber Broadband Availability / Cities
There are many queries and doubts about the availability of Jio fiber. The service was started last year in testing phase initially. Soon the Jio Gigafiber will be available in all the major cities in India.
Currently it is available in Mumbai, Pune, Delhi, Kolkata, Surat, Jaipur, Ahmedabad, Vadora and Visakhapatnam.
Jio Broadband Launch Date
As we have seen that Jio fiber is already in many places. It is currently available in some cities in India which are mentioned below. The countrywide launch date is still to be announced officially. The Jio broadband launch date will be updated here as soon as it is released.
Jio Gigafiber Broadband Preview Offer
The good thing about Jio fiber Broadband is that you can enjoy the ultra-high speed internet for free. Yes! you read that right. Just like the Jio Sim which offered free services initially. The Gigafiber is also providing free internet during the preview offer.
Jio Fiber Broadband Preview Offer
Data                                                     Speed                                                 Charges
100 GB Per Month                               100Mbps (After 100 GB 1Mbps)           0 Rs
After 3 Months there will be new data plans accordingly. The thing to note here is that there is no charge for the first three months apart from the security deposit. The amount of security deposit is 4500 Rs which is refundable.
How to Get Jio Broadband Connection at Your Home
So friends, Jio Fiber Broadband is awesome. but the question arises here is how do you get one? To get the Jio broadband service at your home you have to complete the registration process.
To check if Jio Fiber is available at your location write a mail to [email protected]. Mention your complete address with PinCode and contact number. You can also call to Jio customer care contact on 1800 896 9999.
For Jio broadband connection, visit the nearest Jio store and ask for Jio broadband registration. The customer executives will help you to go through the further process. We will update the Jio broadband connection dealer here soon.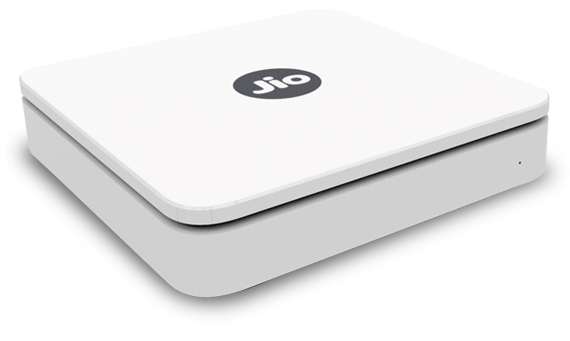 You will get a Jio Router that will enable you to connect to the internet. It will be provided by the company and there is no extra charge involved in this. If you want to get Jio broadband connection now tell us your location in the comments.
Jio Fiber Plans
Speed Based Jio Broadband Plans
| | | | |
| --- | --- | --- | --- |
| Plan | Speed Mbps | Data GB | Price |
| Jio Fiber 50 Mbps Plan | 50 | 2000 | 1500/mo |
| Jio Fiber 100 Mbps Plan | 100 | 1000 | 2000/mo |
| Jio Fiber 200 Mbps Plan | 200 | 750 | 3500/mo |
| Jio Fiber 400 Mbps Plan | 400 | 500 | 4000/mo |
| Jio Fiber 600 Mbps Plan | 600 | 300 | 5500/mo |
Volume Based Jio Broadband Plans
| | | |
| --- | --- | --- |
| Data Per Day | Speed | Price |
| 5 GB | 1Gbps | 1000/mo |
| 10 GB | 1Gbps | 2000/mo |
| 20 GB | 1Gbps | 3000/mo |
| 40 GB | 1Gbps | 4000/mo |
| 60 GB | 1Gbps | 5000/mo |
These are the plans for Jio broadband. However, it can be changed by the company anytime. But the overall structure is going to remain the same. One thing is sure that Jio broadband is the most affordable plan when compared to any other broadband services like Airtel, BSNL etc.
Jio Fiber FAQ
1. What is JioFiber Broadband?
Jio Fiber is the service that let you use the ultra high-speed internet in your home. It provides a significant jump in the broadband speed that is currently available. With such high speed, downloading movies, photos, songs become a matter of minutes.
2. What are plans currently available in JioFiber Broadband?
The Jio Broadband is offering the 100GB per month at the speed of 100Mbps for 90 days without any cost. If the 100GB data is exhausted within this time then the user can opt for additional 40 GB complementary data plan. Initially, the user has to pay 4500 Rs as a security deposit which is refundable.
3. How to apply for a JioFiber connection?
To get JioFiber connection at your home write a mail to [email protected] with your complete address and contact number. It will check the availability of Jio broadband in your area and contact you for the further process involved.
4. Does JioFiber support WiFi connection?
Yes, you can use your Jio fiber internet through wifi also. You can use any wifi router to create  wifi network. It can also be connected to a smart TV for streaming.
As more official news about the Jio Fiber is released, we will update it here. If you have any queries related to the Jio Fiber connection let us know in the comments below.
Thank You Friends!