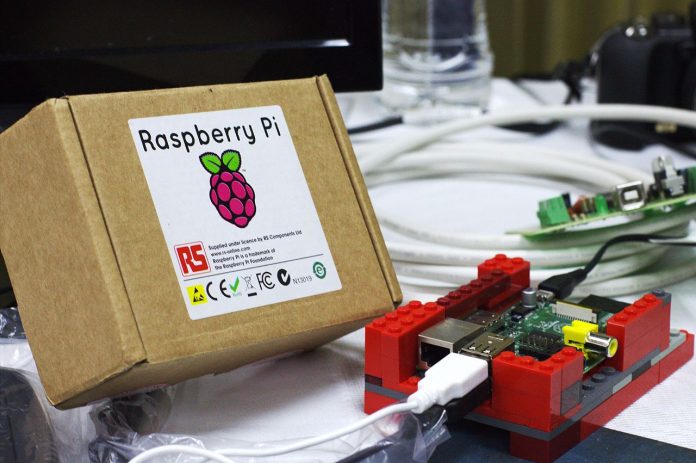 Computer technology has come a long way since it was first invented. From the first Turing Machine to the latest supercomputers, it has progressed like nothing else in the history of science and technology. The potential of computers is enormous. To harness its power to solve the intricate problems in front of the human race a new product was launched by Raspberry Pi Foundation in 2012.
The charitable foundation based in the UK works for the promotion of computer use for the educational purpose. Their primary motive is to promote the teaching of basic computer science in various schools and many developing countries of today's generation. When Raspberry Pi came up with its first model in 2012 following it Raspbian was launched. Raspbian is the operating system designed especially for Raspberry Pi computers.
It was heavily applauded and became much more popular than the speculated anticipation, due to over sales in non-targeted markets such as robotics, etc. After the initial success, Raspberry Pi 2 and 3 was launched. Today we will be discussing the much anticipated Raspberry Pi 4 & Rumours about raspberry Pi 5 but before that let's know a lesser known facts about Raspberry Pi Foundation.
According to a report generated by the Pi Foundation. The foundation ran a market analysis consisting of many speculations which revealed that Raspberry Pi is the best-selling British computer in the world and had sold more than 5 million Pi computers before February 2015. And by November 2016 the number went up to 11 million units which are a miracle itself. And last year when they launched their Raspberry Pi Zero W it crossed the 12 million mark within its five years of the journey which justifies their success.
Everything That You Want to Know About Raspberry Pi 4
There are many popular bestselling products in Raspberry Pi's pocket. Raspberry Pi 3 was launched in February 2016 and its slightly upgraded version was released in February 2017. The speculated Raspberry Pi 4 Release Date is February 2019, though there is no official news out yet.
But still, the Raspberry Pi 4 had been heavily rumored to launch soon, but according to few news reports and interviews, there is still no proper date fixed for its inception, and many even say that the users will not see it before 2019. But, then again these all are stories and speculations without legitimate sources, and as they say, such stories aren't the best source to follow, but yes you can always keep your eyes on them.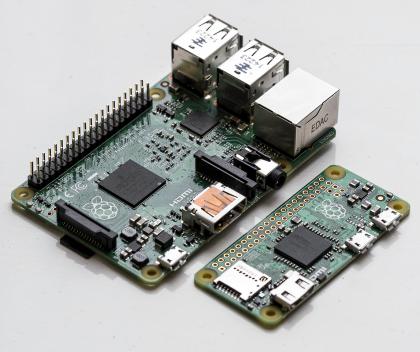 Source: IT Pro
Raspberry Pi 4 Release Date
On February 29, 2016, the Raspberry Pi Foundation launched their latest version of popular mini-computers with the Model 3B. As history states, Pi had always been initiated its launch in the month February. Does this mean that the Raspberry Pi 4 will soon be released?
Frankly, No time soon, because there is no official news regarding the realizing date of Pi 4. And in the last few months, there was surprisingly no little news or rumors surfacing, considering an early release. There must have been leaks or discussions about technical details, but such rumors never came out. And to make this clear even further, the Raspberry foundation's founder Eben Upton stated in an interview with Wired on their successful achievements that, the company's plan is to shift from hardware to their self-made pixel software, this will make their microcomputers, even more, smaller without compromising its functionality and specifications.
According to the Co-founder, "The Raspberry Pi 1 lasted for more than three years in the tech market," he explained. "Then came the Pi 2 which was in the market for at least one year, and then came the Raspberry Pi 3, that lasted for more than three years. Looking at our last release which was a year ago on 29th Feb 2016, we will be launching the next version, not before Feb 2019".
There was also a statement by Eben Upton, in early 2016 which explained that users would see a new version of Raspberry Pi again next year. All though, the rapid release of its 3B version was an exception, but this is certainly not a trend and users will have to wait at least few years before its next major upgrade. To make the release even more peculiar, looking at the production of its 3B model you can easily tell that it will stay for at least 1-2 years, as the foundation has produced over 600,000 of 3 B variant boards. And until the predecessor is sold, seeing its successor is very unlikely.
Raspberry Pi 4: Specs and Technical Details
Many users eagerly await the Raspberry Pi 4, and yet there is not even a hand full of knowledge about its technical specifications. The Pi foundation has not even once commented on the technical aspect of its Pi 4 variant. But later in an interview in 2016, Upton was seen saying, on the size of the working memory of this Microcomputer, because a huge number of users were not satisfied with its current 1 Gigs of RAM which is very less for heavy usage and wanted a higher capacity RAM in their computers. But, according to the views of Eben, this is very unrealistic for any manufacturer and this cannot be taken into consideration without raising Raspberry Pi's size and also its price, which are the two most pioneered qualities of Pi computers due to which they are so much popular.
But still, many say that this upgrade will happen. And according to one of the most well-known Tech blogger of Rasmurtech Rasim Muratovic, he suspects that the Raspberry Pi 4 could have 2 Gigs of RAM (according to his speculations). Also, he even assumes that the newer model will have an extra high BCM4908 processor. This will indeed result to be a significant and much-needed upgrade for Pi series, as the processor's power would directly be increased from the 1.2 GHz of the Raspberry Pi 3 to 1.8 GHz for the Raspberry Pi 4.
There is another feature many users are eagerly waiting for which is, the USB type 3.0 ports. This would not only improve the data transfer speed but also help in using many more functions that are supported only in USB type 3 ports. This makes sense, and this upgrade is definitely worth its price. Although, if the Pi 4 will feature this or not, is still unclear.
Raspberry Pi 4 Price Details
Raspberry Pi is unique and popular because of the price factor. A fully working computer that you can buy at $35. It is highly unlikely that the company will increase the price of the newer version drastically.
Raspberry Pi will be getting AI features from Google:
Joints hands with the biggest players in tech industry "GOOGLE."
As discussed earlier, the technical specifications of the Raspberry Pi 4 are still not known to anybody. However, in the future, the Raspberry Pi Foundation will receive support from one of the biggest, fruitful and prominent player in the tech industry which is 'Google' itself. Yes, you heard me right! In a surprising step, the search engine giant Google announced that it would support the Raspberry Pi Foundation with various AI tools. These tools include features like, facial recognition software, speech recognition routines, or analysis tools. Users of a Raspberry Pi can also complete a short survey and comment on what they want from Google and then, Google will work on making their wish come true. Another great way to convert innovations into reality.
Conclusion
Looking at the track record of Pi foundation, it's yet to launch, and Pi 4 variant is already attracting many users. Although it's not going to start anytime soon, the Raspberry Pi 4 will be a revolutionary product not only for this microcomputer industry but for the technology itself. As it will sport some of the most advanced and high rated specs and components that would probably include some features like a pixel software, USB type 3 port or even advanced which are yet to be seen in any similar tech products in the market.
So this was all for now. If we have more news and information about the Raspberry Pi 4, we will update the article accordingly. So stay tuned and keep your eyes open. Happy reading!