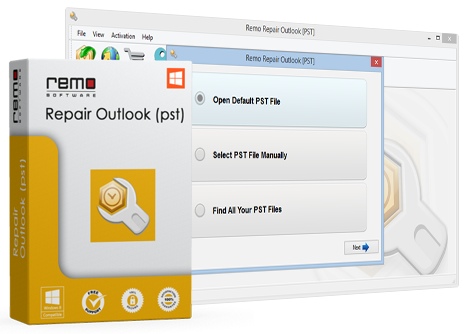 A PST file or a Personal Storage Table file is an open proprietary file format which is used to store copies of messages, calendar events, etc. 
These types of files are vital as they consist of personal data and information. That is why their preservation is needed at every stage.  
But whenever there are any issues with such type of files, like corruption, theft, etc, you need a repair software. And that is where Remo PST Repair Software comes in. 
So, today, we will be reviewing the Remo PST Repair Tool and by the end of this article, you'll have a better idea of how helpful Remo PST Repair Software is for you. 
So, let's see the performance of Remo PST Repair Software and analyse it thoroughly.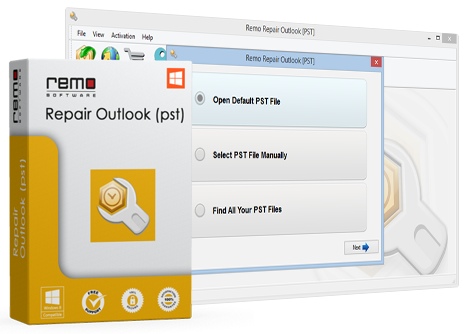 Key Highlights  
Remo PST Repair software is a safe and secure way of outlook data recovery like notes, emails, contacts, etc. 
You can even preview the repaired PST file for the proper recovery of outlook data elements. 

The software is specially designed to perform a complete recovery of important elements for you like email inclusive of CC, BCC, and others. 

Comes with an easy to handle user-interface so that anyone who uses the software is not bothered much.
Remo PST Repair Software is equipped with an advanced repair algorithm so that it can repair and restore even the most severely corrupted PST files. 
The software is programmed with a "Read only Mechanism" which ensures a safe and harmless recovery of the PST files.
And you know what the best part is? The convenience of repairing the data. Yes, just 3 clicks -> Select > Scan > Repair and you're done! '
Performance Review 
Remo PST repair software comes with a 2 scan methods -> Normal & Smart Scans to solve your issues. You can use both of the scans or a single scan if you wish. If the normal scan fails, you can go for the smart scan and easily you'll recover all your corrupted PST files.  Usually, the smart scan is provided for repairing the inaccessible files.
The software is compatible with various versions of windows, including Windows 10. This gives you a lot of options because many a times, users can not find suitable repair software for their older versions of Windows. 

Along with that, all the versions of outlook 2000, 2003, 2007, 2010, 2013, and 2016. So, another great plus point for Remo software users.
We tried repairing compressed PST files and were amazed at the results. It is absolutely perfect for such PSTs because it repairs the compressed PSTs well. 

In addition, even the password protected PST files are compatible. That means an easy repairing of such files.
The fact that it provides you with the real time preview of recovered emails make it all the more unique. There are a very few other repair software that provide you with such an opportunity. But 

Remo

 Data Recovery software is popular for quick recovery. With this preview, the monitoring of the data and the security of data is ensured.

However, the recovery rate is a bit slower than others. For example, sometimes, it get stuck while recovering large and severely damaged PST files. It causes some inconvenience but if that is not the issue, and then you can be sure that it is one of the best repair software. 

The best part about the software is its usability and extremely handy user-interface through which you can perform the repairing of PST files easily. Even if you do not have any experience in doing such technical jobs, you'll do good. 

And if you look at the price of the software, comparatively, it can upset you a bit. It is a bit higher as compared to the others. But as per the performance it really great. 
Summary 
In a nutshell, Remo PST Repair Software is a great option for PST file recovery if you want safe recovery. This software is compatible with all windows versions and all Outlook versions, so it can be used in any file recovery easily. Overall, It is an excellent choice for PST repair.