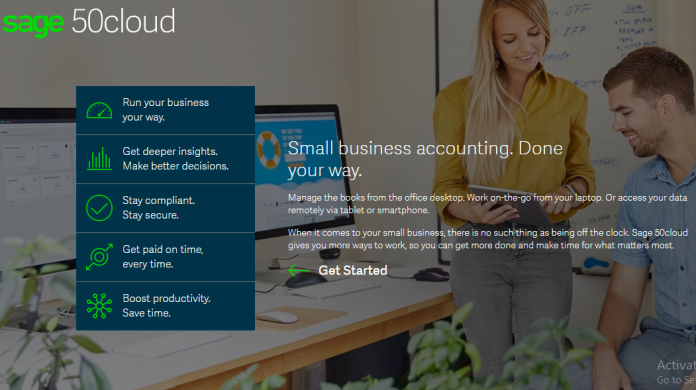 Accounting is one of the most crucial elements for the success of any business. Without proper accounting and data analysis businesses won't be able to assess their profits and losses efficiently, thus hindering its growth potential. It is important to have professional accounting software when you are trying to build a serious business, as it helps in documenting all the key details of your business and allows you to analyze them later in an efficient manner.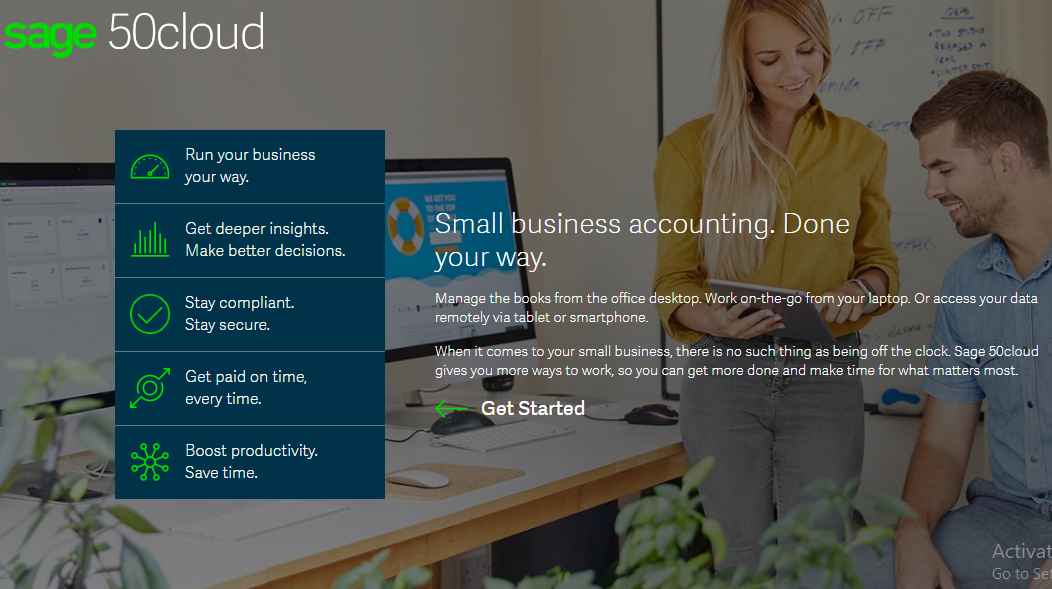 For those in search of ultimate accounting tool out there, Sage 50cloud business accounting software provides all tools and features that entrepreneurs would want to nurture their venture. If you haven't heard of the Sage 50cloud yet, then today we bring to you a detailed review of the software.
Sage 50cloud Review: The Best Accounting Software for Small Businesses
Sage is one of the best accounting and enterprise software providers in the world and has stuck around since 1981. They are currently the 3rd largest ERP supplier in the world and have over 6 million customers globally.
Sage 50cloud is the result of the company's effort in continuously evolving their accounting software to incorporate advanced accounting features as well as modern technologies.
Features of Sage 50cloud –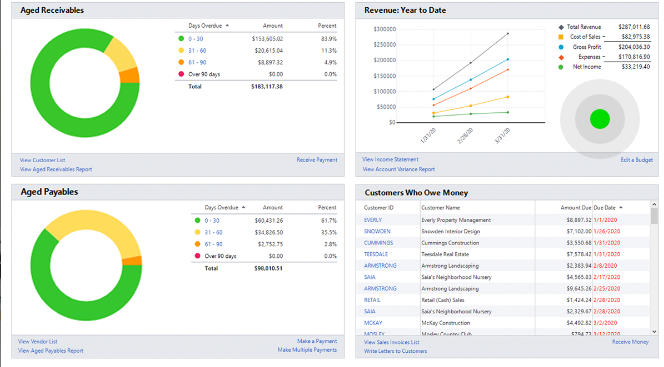 There is no better way to describe the software rather than talking about the features it offers. Below is a look at the awesome features within the Sage 50cloud software.
ePayments:

Make payments an easy affair for your customers by offering them with ePayment options such as credit cards or PayPal, etc. You can also send customers custom reminder emails featuring a "pay now" button so that they can proceed with the payment instantly.

Remote Access:

The software lets you access all the financial information of your business such as contacts, reports, and dashboards from anywhere in the world, thanks to integration with Office 365.

Reconcile Bank Transactions with Spending:

You can choose to import the bank feeds of your business accounts automatically. Once imported, the software will then reconcile your bank transactions and spending uploaded on the software, within a matter of minutes.

Customizable Dashboard:

With a customizable dashboard, this software lets you view real-time data that matters the most. Thus, you can efficiently analyze the performance of your business and take better prompt decisions.

Advanced Security Features:

The Sage 50cloud software has built-in bank-level security features such as the ability to set user-level privileges. Moreover, the software also gets automated security updates and you can also set data backup intervals so that all the latest data on the software is frequently backed up.
The Sage 50cloud software incorporates all the features and necessities a small business would need in running their accounting tasks. Tasks such as accepting payments, managing sales and inventory, processing payroll, and even viewing real-time analytics, all of the features are packed into this software.
User Interface:
The software interface of Sage 50cloud is very similar to most other Windows-based software solutions. All the options and buttons of the software are neatly labelled and appropriately placed to make it easier for anyone to access them.
Instead of overwhelming users with graphics-intensive and overly done interface elements, the Sage 50cloud software takes a rather simple approach to user interface design. Thus, if you are well-versed with the accounting features of Sage 50cloud, then using them on the interface will be no hassle at all.
Customer Support:
Prompt customer support is essential in the case of any software product, and when it comes to a feature-packed accounting solution such as the Sage 50cloud, customer service is an absolute necessity.
Sage makes sure to support its customers with any technical or sales query in all the possible ways. Support through phone calls and live chat is available at all times and you can also raise a support ticket for issues that aren't an emergency. If you are more of a DIY kind of person, then you can refer to the "Help" section within the software as well the "Knowledge Base" on the official Sage 50cloud website to get all the prewritten help you will need in the form of text and videos.
Pricing:
Talking about the pricing of the Sage 50cloud software, the company has managed to price it very aggressively in comparison to the competitors, thus making the Sage 50cloud among the best accounting software for businesses out there.
The competitive pricing combined with the expertise Sage has in developing enterprise-level accounting software easily explains why all kinds of business owners prefer this software.
There are three different plans that you can choose from: Pro Accounting, Premium Accounting, and Quantum Accounting.
The Pro Accounting plan is the cheapest of all, priced at $250.95 per year. The features available in this plan include contact management, invoices and estimates, payable accounts, expense tracking, reports, inventory, and live bank feeds. Only a single user and a single company can access the features of the Pro Accounting plan.
The Premium Accounting plan is priced at $388.95 per year and includes all the features of the Pro Accounting plan. Additional features include time tracking, job costing, and project management, advanced budgeting, and serialized inventory management. Up to 5 different users and up to 10 companies can enjoy the Premium Accounting plan benefits.
Lastly, the Quantum Accounting plan has all the benefits of the Premium Accounting plan and can provide access to up to 40 different users and an unlimited number of companies. The unique features of the Quantum Accounting plan include industry-specific features and a personalized dashboard.
Final Verdict
It isn't hard to understand why professional accountants and serious businesses prefer to use the Sage 50cloud accounting software rather than its competitors. With a strong set of features and impressive customization options, you can pretty much use this software for any accounting tasks of your choice.
Well, beginners would definitely require preparation to completely understand this software and it's potential. However, the resources and customer support provided by the company for the 50cloud software makes it easier for anyone to get acquainted with the functionality of the software.