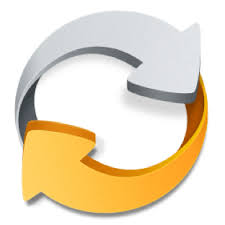 Worried about syncing your devices? Then, stop worrying! Now, you can easily sync all your accounts and devices efficiently at the same time. Isn't it great?  
For Android users, there are many services. But what about the macOS users? Here, we have got the solution. It's SyncMate, responsible for sync android phone with mac, and also syncing your personal data and information from any other device or account to your personal computer.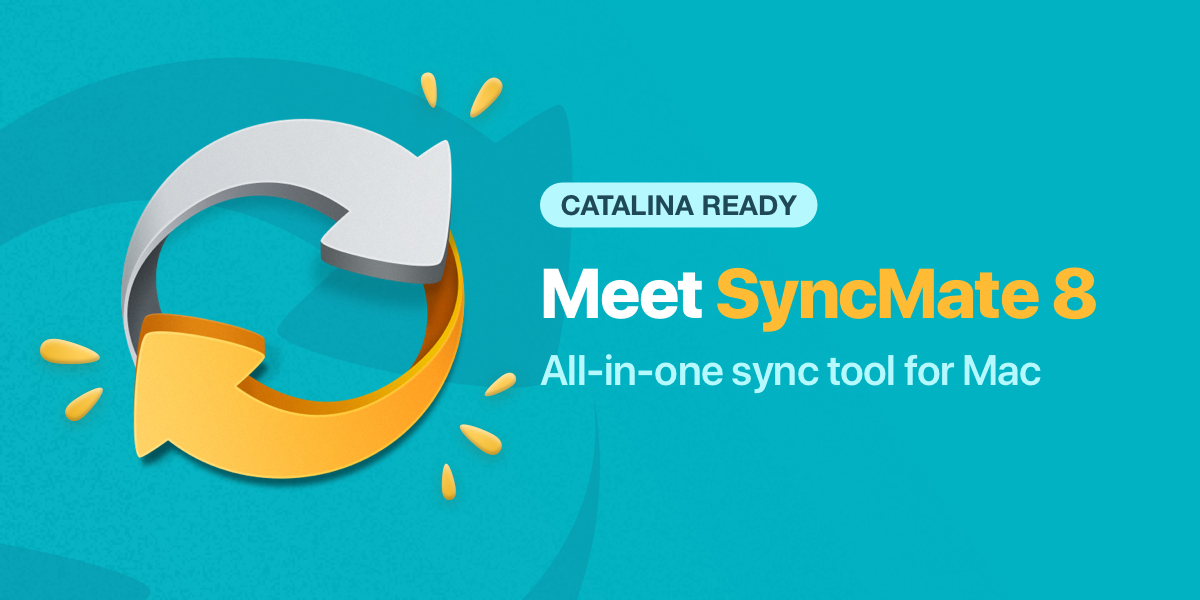 Most Apple users use iTunes as an option but why not go for the better option. When we talk about SyncMate then we can use adjectives like versatile, intuitive, and compatible.
What Type of Data can be Synced with SyncMate?
The question might arise that what type of data you can sync using this SyncMate. Well, that totally depends on the type of device or service you are using.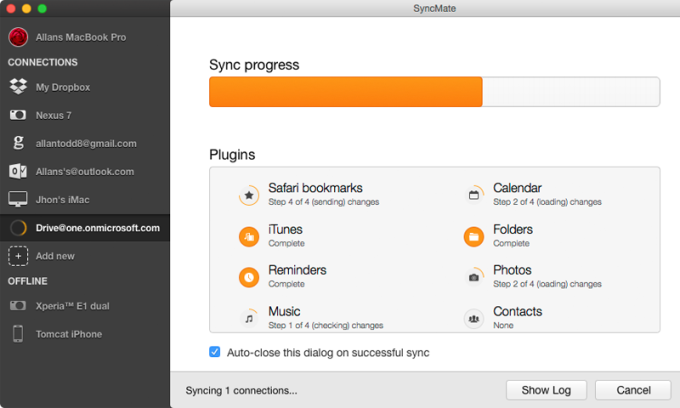 Here, we have listed out the different types of data that can be easily synced with SyncMate. Have a look!
Photos:

All you need to do is select a particular picture folder that you crave to sync. Then decide whether you just wish to sync from one device to another or to your Mac or vice versa.

Calls Records:

Now, you don't need to maintain a record of your calls. With SynMate you get to maintain a record of your calls with date, time, and duration. So, sorting of phone calls becomes easier. You can easily differentiate between the outgoing, missed, and received calls. 

SMS:

Get a comprehensive account of your chats or conversations in a sorted form by the recipients. It will help you to decide whether you want to export all messages or not.

Calendar:

Calendars are important. So, you can plan out which calendars to sync between your devices. Set the time when you want your calendar to be synced in between a period of one to 47 weeks or at once only.

Folders:

With SyncMate, select a particular folder which you want to sync on your device or Mac and again on your device or just one way. Also, you can encompass or eliminate different types of files, paths, and folders from syncing.

Reminders:

Reminders give you a syncing option that is Dropbox. It is known to cover all the same properties as calendars in SyncMate.

Contacts:

A contact list is important. With SyncMate, you can select your contacts which you're willing to sync. And these contacts are set forth on different devices or services that are ready for syncing. In the end, you can also decide whether you want to send it one way or the other way round.

Music:

When we talk about music we all wish to listen to your favorite playlist. Now, you can easily sync your iTunes library based on the playlist, genre, artist, or album you choose.

Backup:

Backup is necessary. In case of file corruption or any accidental deletion of files, SyncMate automatically features a secure backup each time you click on the sync option such that you can go back to the previous version of your files.
That's it! These are the following options which you need to follow whenever any of us try to sync to a new device or service. And you don't need to worry about syncing.
Services and Devices Supported by SyncMate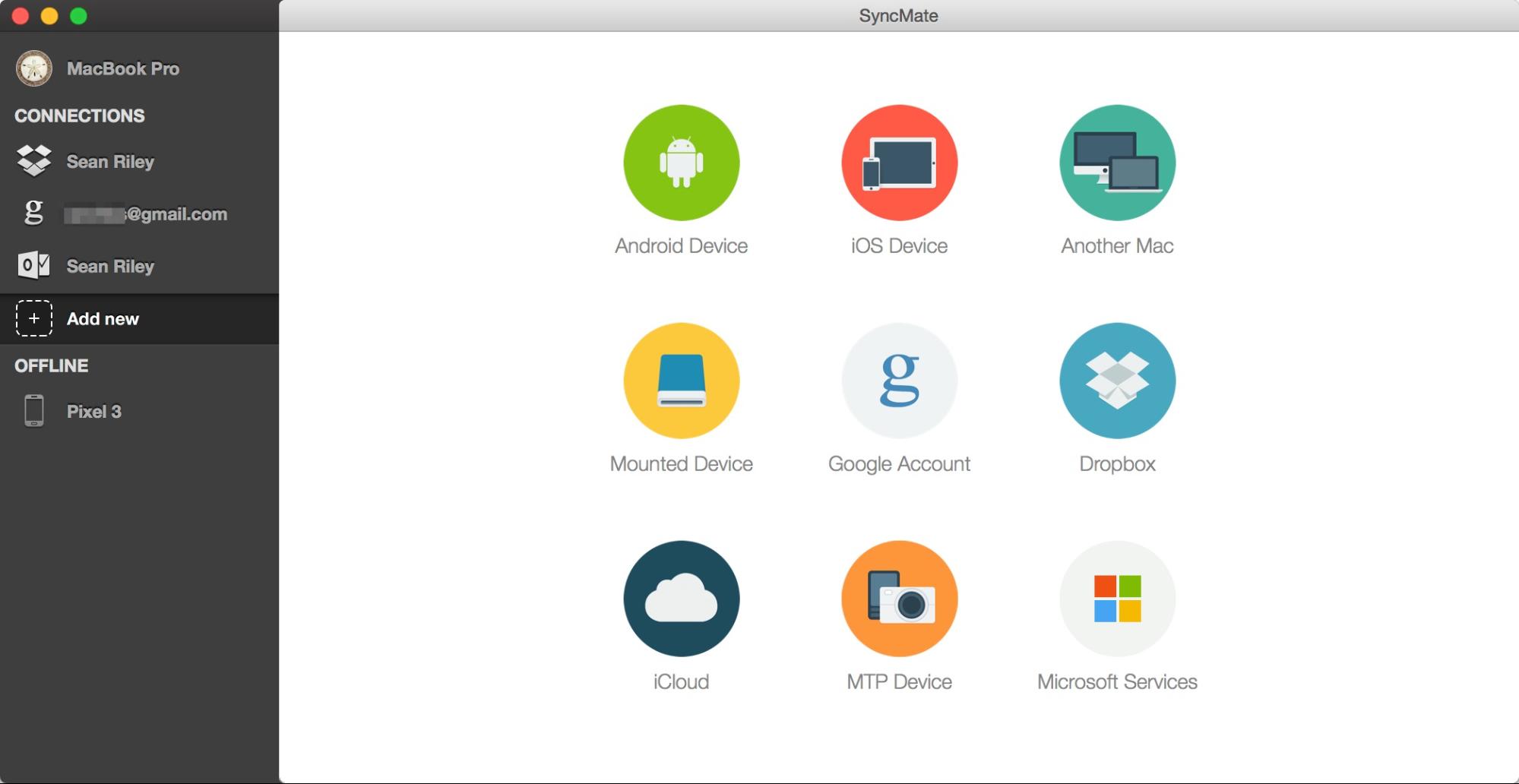 There are many options available that can help you to utilize the features of SyncMate. For example, you can use it on devices like Android devices, iOS devices, Google accounts, MTP devices, iCloud, external hard drives, and Microsoft Services.
Also, Syncmate is supported by many services and devices so that maximum people can sync multiple devices with their computer. With this advanced software, you can easily access android from mac devices.
Moreover, we all know that syncing isn't an easy job. Keeping all your devices synced together is quite challenging but with SyncMate it's much efficient and easier.
How to Initiate Syncing?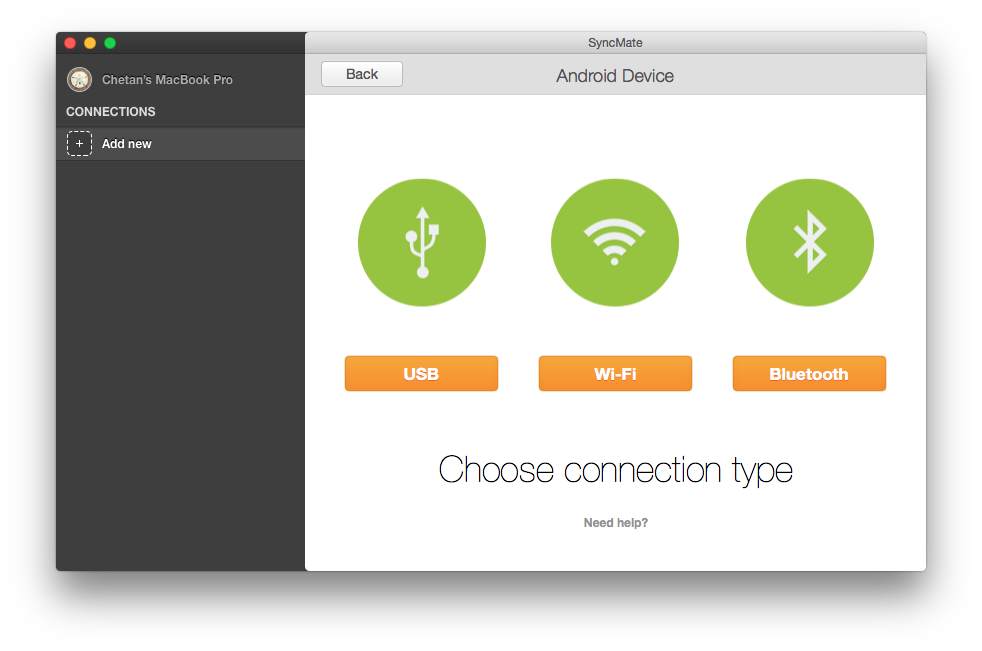 The process of syncing depends on the type of device or service you're using. In case you have cloud services, then you need a proper internet connection. Else on other devices, you can sync them and connect them with a WiFi connection, USB-C, or Bluetooth device.
Features of SyncMate:
Security:

It is responsible for securing your data on multiple devices or services from any type of viruses or disasters.

Automatic Backup:

An important feature of SyncMate is backup. Select the essential files or folders and click on the backup option. And you can automatically backup your data.

Compatibility:

Android, Mac, and iOS all users can use SyncMate.

Restore Data:

Recovering and restoring files and folders is done easily with SyncMate.

Improve Plugin: 3.6 version of SyncMate offers a lot of fixes, features, and plugins.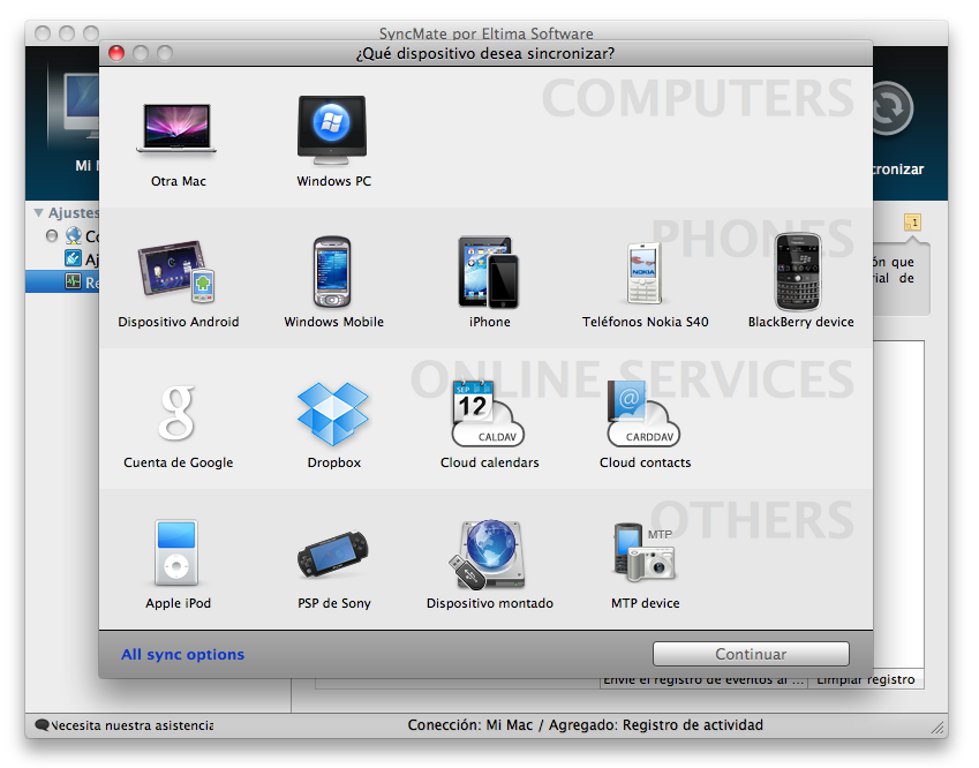 Get ready to know the real value of SyncMate which is best for syncing your data and library across all devices and platforms.
For example, if you add events in the wrong way on your calendar then it disappears forever. But with the help of SyncMate, you can efficiently fix and recover data anytime anywhere without worrying.
Syncing takes a lot of time to set everything you want. Just use SyncMate and your life will become a lot easier.