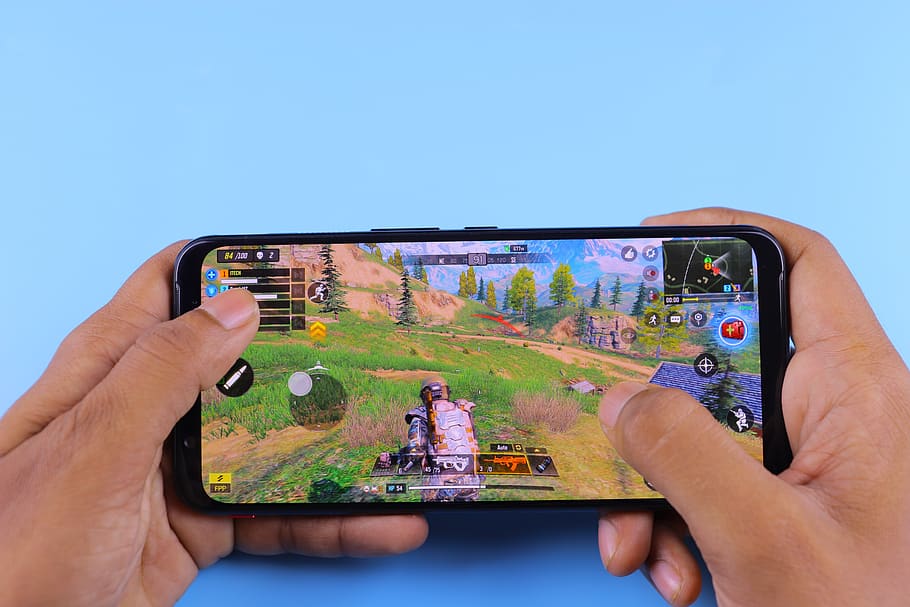 Mobile games have seen a tremendous surge in popularity over the last decade, with smartphones nowadays surpassing consoles and PCs as the most popular gaming device by a landslide. What started out as a platform for the casual gamer has since become a legitimate gaming machine that both casual and hardcore gamers have come to appreciate. But what is it that makes mobile gaming so advantageous, and why should you give it a go, if you haven't already? 
Let's look at some of the most important advantages of mobile gaming that make playing on your smartphone such a good alternative to consoles and PC.
The variety of games 
Do you love simple casual games with fun, short game rounds? Do you want to play classic games from the pre-internet era? Are you looking for intense multiplayer action or complex, immersive RPGs? All of the above and anything in between can now be found on mobile platforms.
The app stores boast an extensive range of games from various genres to suit any type of player. Classic games that most of us have already known all our lives are among the favorites, as they allow easy entry with familiar rules and gameplay.
For instance, you can now easily start a round of chess, poker, UNO, Monopoly, or really any other board or card game out there, with tons of apps bringing the classic tabletop games onto smartphones. Even all sorts of casino games are now readily available on mobile devices, with many of the best-rated mobile casinos offering large game libraries, including slots and table games, to be played on the go. By optimizing these games for smartphones, those classics can be enjoyed anywhere at any time. 
Console gaming on the go
While classic games will speak primarily to casual gamers, a whole list of complex console titles making their way onto mobile phones has made more core gamers jump onto the mobile platform. Many renowned video games are getting mobile ports and turning smartphones into pocket-sized gaming consoles.
Some of the best battle royale games and shooters, such as PUBG, Fortnite, and even Call of Duty, as well as MOBA League of Legends, sandbox game Minecraft, card battler Hearthstone, and many many more, have made their way onto smartphones. The range of mobile games is huge – and keeps growing – offering something for any type of player. 
Play wherever you are
You don't just get a huge selection of games, you also get the choice to play them wherever you like. Unlike a stationary console or PC, you can have your smartphone with you when you're out and about, letting you jump into a game session wherever you are. As a compact and lightweight device, smartphones allow you to easily access your games, no matter if you're on the train, waiting for an appointment, on your lunch break, in the park, or in bed.
As long as your phone is charged (or you have a power bank), you can play. Now, you don't have to wait until you're at home again to continue your game session. 
Affordability and accessibility
Especially as a PC gamer, you have to regularly upgrade your gaming hardware in order to be able to play the newest video games. Plus, buying the newest PC and console games can easily cost you $70. This can add up, making gaming a rather expensive hobby. Mobile gaming, however, is a lot more affordable and accessible.
The app stores have an extensive library of free-to-play games you can play completely for free without having to pay a steep price upfront. Additionally, smartphones are a lot more affordable than any other gaming hardware and are prevalent worldwide, creating a particularly low entry barrier for many people around the world to be able to enjoy gaming experiences. This affordability and accessibility have largely contributed to the tremendous growth of the mobile gaming market worldwide.
Mobile gaming has taken off and continues its upward trajectory. It doesn't come as a surprise that gaming on mobile devices is as popular as it is today, as the mobile platform boasts a whole plethora of advantages for players. No matter if you're a casual or hardcore gamer, mobile gaming is for anyone and will let you play whenever, wherever, and oftentimes at no (or very low) cost. It's safe to say that mobile gaming is here to stay.