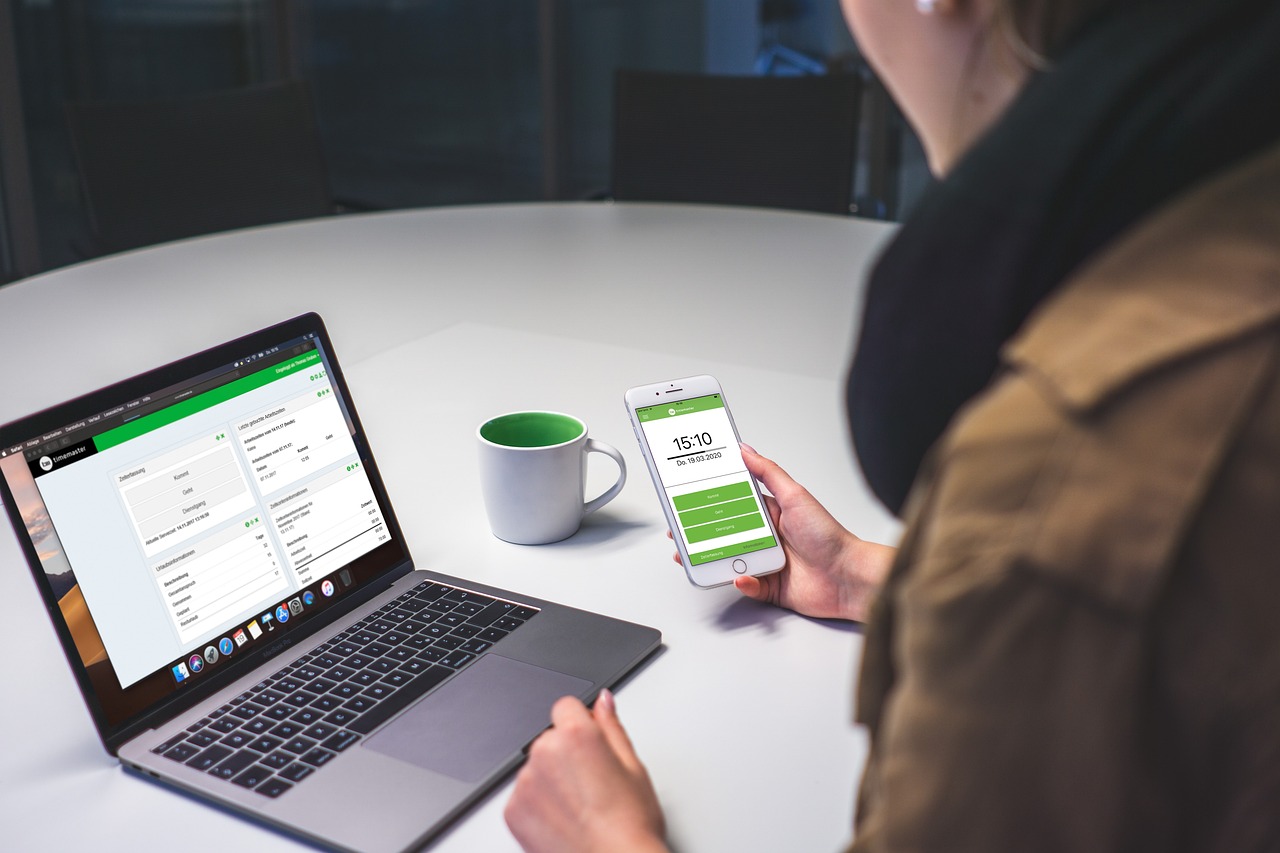 Time and attendance tracking are the most crucial tasks for the HR team. Traditional attendance management is more prone to manual errors. However, the advancement in technology has made attendance tracking easier and more efficient. Accurate time tracking ensures that the employees are being paid correctly. 
Attendance management software has improved the overall functionality of HR departments. Read on to get into the details and benefits of an online attendance management system.
What is Attendance Management Software?  
Attendance management software is an automated HR tool that automates attendance entries via web or mobile app. It works toward effective management of accurate working hours of the employees. Moreover, it helps in recording accurate attendance entries of remote or hybrid employees efficiently.  
It is a centralized system that makes all these attendance entries accessible to HR managers at anytime and anywhere.
Future of Attendance Management Software
Attendance software has become a crucial tool for businesses to manage employee time and attendance. As technology advances, attendance software is evolving beyond basic time tracking to offer more advanced features like facial recognition and geolocation tracking. These new technologies promise to streamline the attendance tracking process and enhance workforce management. 
In this article, we will explore the impact of online attendance management systems on businesses and how they can improve efficiency and productivity. 
What is an online attendance management system?
An online attendance management system is a digital tool used by businesses to track and manage employee attendance, working hours, leave requests, and other related information. 
The software is designed to automate time and attendance tracking processes, replacing manual and paper-based systems with a more efficient and accurate solution. With attendance management software, employees can clock in and out using various methods like biometric scanners, RFID cards, mobile apps, or web-based portals. 
Managers can view attendance records in real-time, approve leave requests, and generate reports for payroll processing. This software helps businesses to monitor and manage their workforce more effectively, leading to improved productivity, reduced errors, and better compliance with labor laws.
Benefits of Online Attendance Management System
The following are the top benefits of implementing an online attendance management system in an organization: 
1. It helps with shift management
An attendance management system is highly beneficial for shift planning. Implementation of an online attendance management system makes it easy for the shift in charge to check the availability chart within a couple of seconds. They can easily make last-minute changes through the attendance management system and alert the concerned employees.
Moreover, it decreases the probability of human error and reduces labor costs. The time and attendance tracking system reduces the errors involved in shift planning and management.
2. It is reliable as well as easy to use
Implementation of an online attendance management system is beneficial for both the employees and the HR professionals. Its self-service portal is easy to use and reduces the chances of marking false attendance. It is the fastest mode of error-free attendance marking. Moreover, its auto-report generation feature helps HR professionals to track accurate working hours.
3. It boosts productivity
An online attendance management system calculates accurate working hours. It ensures that the employees are paid fairly and helps reduce employee conflicts. Fair pay and compensation satisfy and motivate the employees to work harder toward organizational growth. 
4. It helps with absence & leave management
An online attendance management system helps with absence and leave management. It assures the employees that they are being paid accurately according to their real-time working hours. It automates the leave request workflow and reduces the risks of overpayment/underpayment. 
5. It boosts workflow transparency
Implementation of an attendance management system helps the employees to monitor their performance. It keeps them updated with their compensation and attendance record. Employees can easily calculate their leaves and vacation time without connecting with the HR manager.
As a result, it keeps the employees satisfied and boosts workflow transparency within the organization. Apart from all this, it also helps HR professionals to keep track of accurate working hours of remote/hybrid employees and compensate them accordingly.
6. It helps with payroll management
The attendance management software supports paperless payroll processing. It eliminates the risks of data entry and calculation errors while calculating the net monthly pay. It provides accurate attendance reports that can easily be used to calculate salary and other benefits. It reduces the risks of data loss during the procedures involved in timekeeping and payroll processing.
An ideal attendance management system boosts integration between attendance tracking and payroll management.
7. It eliminates the probability of missed punches
Traditional biometric systems were subject to missed punches. Sometimes, the employees forget to punch their in-time or out-time making it difficult for the HR professionals to track their real-time working hours. 
However, the implementation of an online attendance management system eliminates the probability of missed punches. It provides quick reminders either via employee portals or mobile notifications.
8. It helps in managing compliance
Constitution has laid down certain policies regarding the maximum working hours of employees. An automated attendance management system tracks accurate working hours and maintains the compliance with latest labor laws and policies. 
Conclusion
Evolving work culture is demanding automation. Attendance management software helps HR professionals to streamline their attendance and time-tracking system. The application of an attendance management system is expected to experience a large boom in the upcoming years. 
Organizations equipped with these digital tools can automate their HR processes and improve their employee productivity. Moreover, an online attendance management system can easily be customized according to the organization's business needs.