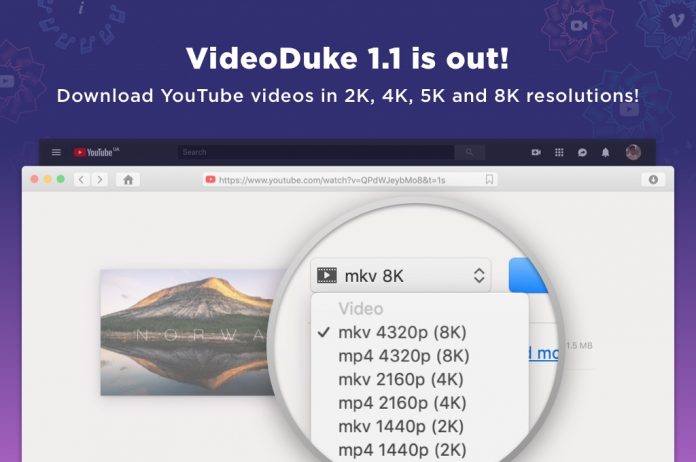 VideoDuke is one of the best applications if you want to download online videos directly on your Mac computer. In this article, we will try to provide you with a full review of VideoDuke, along with its essential features and a user guide for the same. 
What is VideoDuke?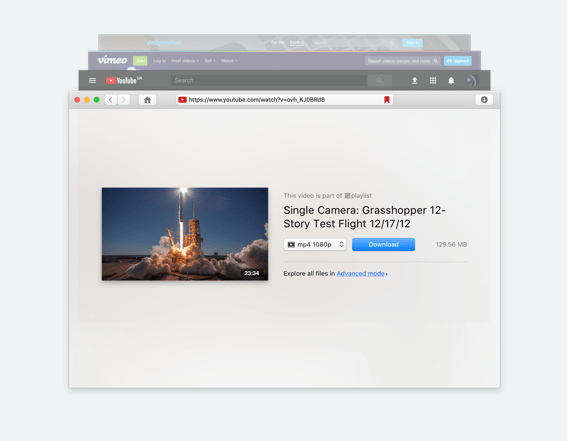 VideoDuke is a software which allows any user to download their favourite videos from popular hosting websites such as YouTube, Dailymotion, Vimeo, etc directly on their Mac computers. 
VideoDuke also provides its users with the options of choosing the file format for the downloaded videos and you can also select the quality of videos being downloaded. You also get the option of saving a video directly in the audio format using the .MP3 extension. 
With the help of VideoDuke, you can also save your favourite HTML5 videos on your Mac computer without any speed or quality restrictions allowing you to watch them even when you are offline. 
Major Websites Supported with VideoDuke
As of now, VideoDuke supports more than 1000 websites. But some of the most popular websites compatible with the software are:
YouTube

Vimeo

Dailymotion

Instagram

Tumblr

Facebook

Twitter

Vevo

MySpace

LiveLeak

Metacafe
VideoDuke Essential Features:
Huge list of supported websites:

VideoDuke supports more than 1000 websites meaning that there is a high chance that the website you are looking to download videos from would be supported by the software. 

Browser Mode

: Using this mode, you can directly search for a video thanks to the in-built search option present in the download window. 

Quick Access:

The in-built browser allows you to access your favourite websites directly from the application itself. 

Bookmark:

You can bookmark your favourite websites so that accessing them again in the future would just be a click away. 

Download History

: VideoDuke keeps a list of all the videos you have downloaded so that you can access or view them anytime you want. This download tab also shows you the current status of videos that are being downloaded. 

Browser Support:

You also have the option of adding VideoDuke directly to your web browser by simply adding a bookmark button. 

Different Modes:

VideoDuke allows its users to select from two different modes namely: Simple and Advanced mode which can be selected by the users on their personal preferences.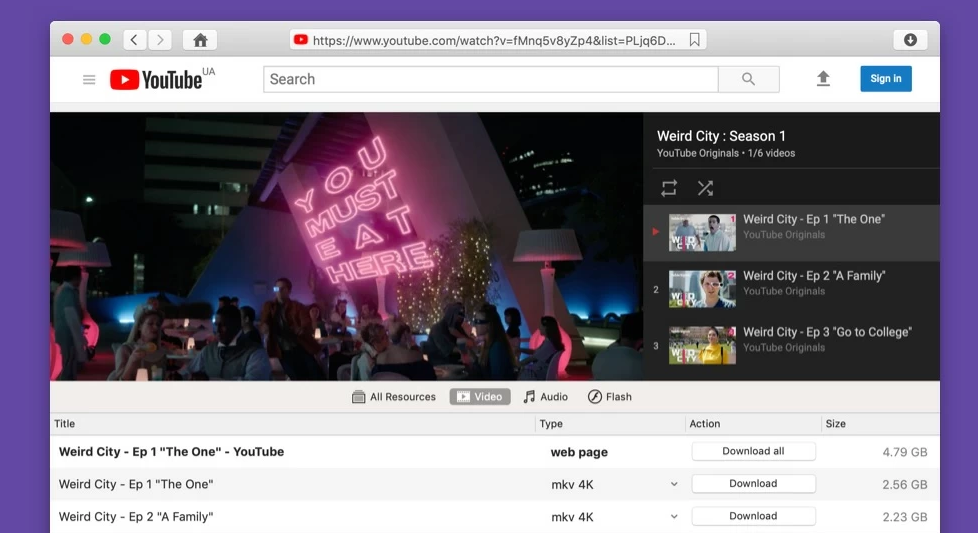 Download YouTube Videos:
If you spend a lot of time on YouTube or you download a lot of videos from the same, VideoDuke has plenty in store for you. 
Download YouTube Playlists:

If you happen to like any YouTube playlist and you want to download all the videos present on the playlist, VideoDuke allows you to do that. All you need to do is play the first video on the playlist and VideoDuke would then automatically load the rest for you. You also have the option of downloading every video according to your own preferences.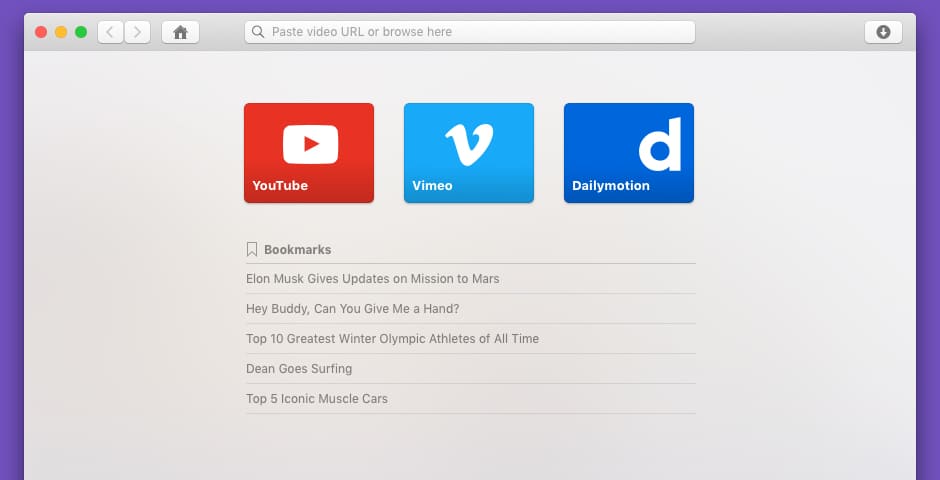 Download High-Quality videos:

VideoDuke allows you to download every video according to your own preferences. With the help of VideoDuke, you can download your favourite videos in 4K, 5K and even 8K quality which would be recommended if you want to play them on desktop or computer screen. You also have the option of downloading files in 144p, 240p or 480p which would be suitable for smaller screens. 

Download Entire Channels:

If you want to binge-watch all the videos from your favourite channel, VideoDuke allows you to do that as well. Just open the Videos tab on the application and proceed with the instructions given there. 
Different Modes:
As we have mentioned earlier, you can use VideoDuke in 2 modes namely: Simple and Advanced Modes. 
Simple Mode:

In the simple mode, you can download your favourite videos from any website by just pasting the URL of that video in the application window and download them according to your personal preferences. 
Advanced Mode:

The Advanced mode of VideoDuke allows you to download all the resources present on the web page including the likes of images, audio files, flash animations etc. In the advanced mode, you can also download the subtitles related to the video in the.SRT format.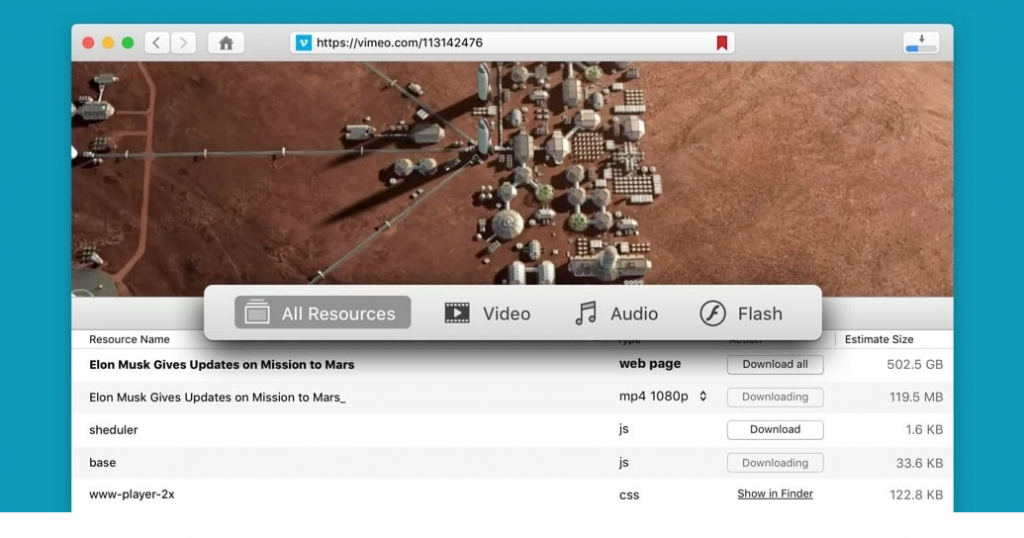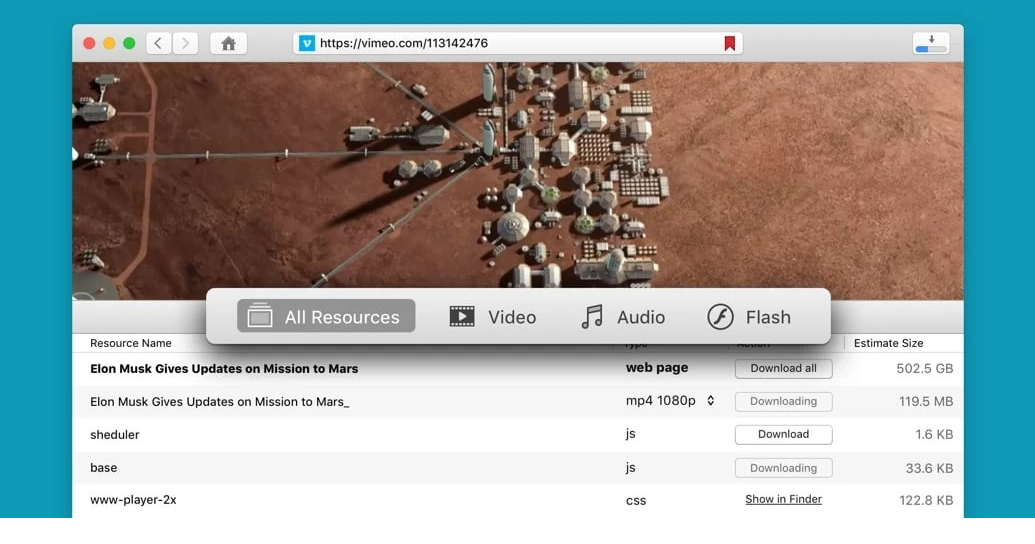 Download and Manage Music:
VideoDuke is not only one of the best applications for downloading videos, but it is equally effective in downloading audio files. Following are some of the essential features:
Download MP3: If there is an audio MP3 file present on the website, you can download them directly by using the Advanced mode of the application. It is really that simple. 
Convert Videos to Audio:

If you like any video but you want it in an MP3 format, you can use this application to convert the video into an audio file. 
VideoDuke Pricing:
In order to use VideoDuke, you will have to pay a one-time fee of 19.95 US dollars. If you are not sure whether you want to buy it or not, you also get a Free version of this application. 
You can use this Demo version to download 2 videos which would give you a basic idea of how this application works and would it be able to suffice your needs or not. 
If you are satisfied with the application in the Demo version, you can purchase it.
VideoDuke comes in the following Two Plans:
Personal License:

It would cost you 19.95 US dollars and you can use it only on one Mac computer. 

Family Pack:

The family pack of VideoDuke costs about 39.95 US dollars and it is best suited for a family because it can be used on 3 different Mac computers. 
Apart from this, VideoDuke also promises you Lifetime Upgrades for an additional fee of 9.95 US dollars and if you decide to pay an additional 15 dollars every year, you will also get their Urgent Support Plan. 
How to use VideoDuke Software?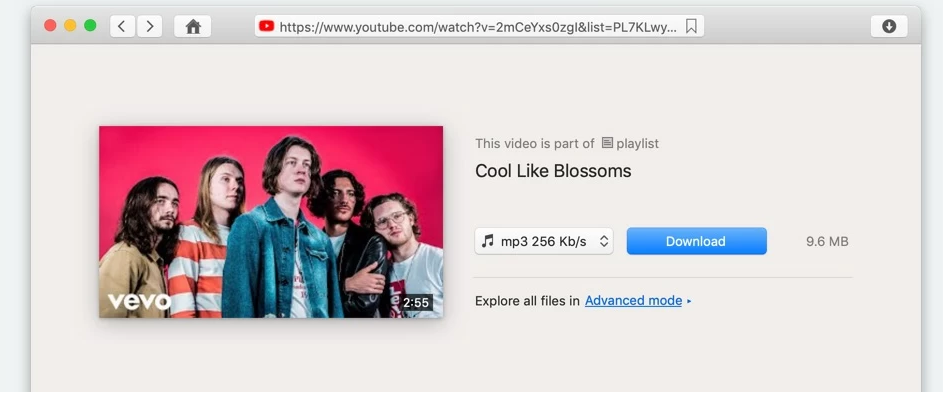 Once you have decided to purchase VideoDuke, you need to make the payment for the same on the official website.
Once it has been done, you will get the link for downloading the application on your personal email address or if you have already downloaded the Demo version, you can just buy the Full version from there itself. 
Final Thoughts
I personally believe that VideoDuke is certainly one of the best video downloader for Mac simply because of the features it provides to its users. 
Not only do you get thousands of compatible websites, but you also get the option of downloading videos based on your personal preferences. 
Apart from that, it is really simple to use and we would definitely recommend you to check it out at least once.