Downloading music or listening to them online is a way of life. There are lots of free music download sites and apps, which allows you to download your favorite songs or play online.  In this article, I will put before you a list of Top 10 best mp3 downloader app for Android, and you can choose the best one. Every app has its set of features and facilities to offer; you can go for the one which appeals you the most.

Music is the god of many people, It is often considered as a medium to say what our hearts want to say but mouth fails. Even Shakespeare quoted "Where words fail, music speaks." As We've already come so far with the developed technology and various modes to play and listen to music, we got something best. There are now enormous applications which allow you to play music offline and online for free and paid versions too.
The amazing quality of all this application is you don't need a lot of storage to save all your songs. You can just simply play whatever you want online. By this, you go through the wide variety of songs. Like every time you can play a new one. So, here is the list of best mp3 Downloader for Android 2017, You can also check Best music download apps for iPhone.

Top 11 Best MP3 Downloader App for Android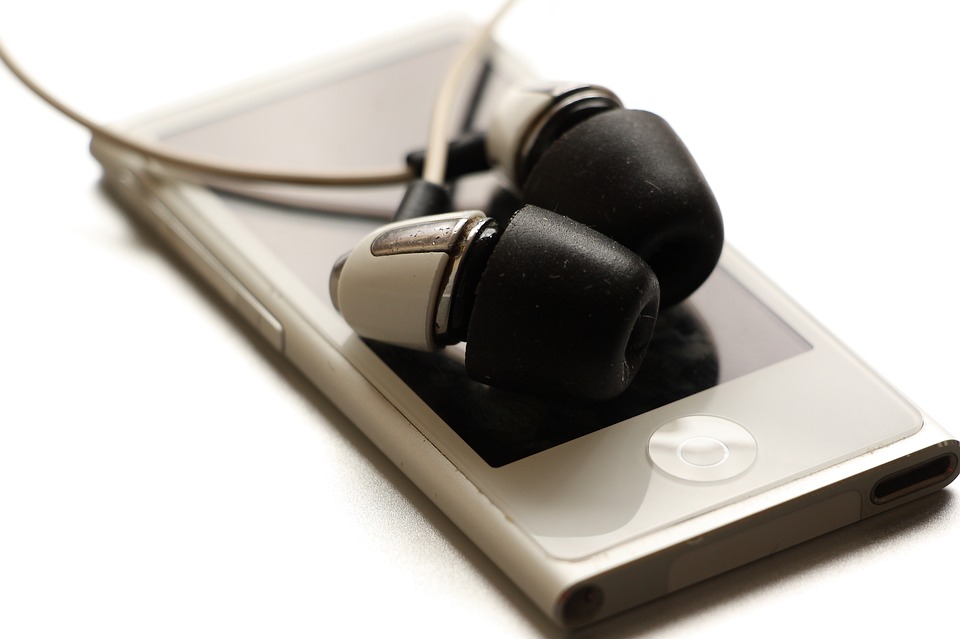 1. Songily (Free MP3 Downloader App)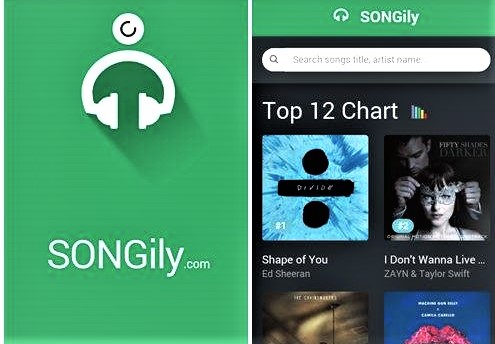 Competing hard within the range of many song downloader applications SONGILY placed itself well in satisfying the people by providing all songs approximately in the expected quality. Most of the music download apps do not allow the user to download the mp3 file of songs but this app does.
This is the very exact reason why the app is getting famous with lots of downloads. This app allows you to search and play music online. Even you can download the Mp3 file for free. You can use downloaded music outside of the app, you can share it with your friends or other devices. Isn't it cool if all your group loves a song only one person needs to download it and can share it offline via Bluetooth.
Features
Select the music from the Top Charts.
Search and Play Music Online.
Download mp3 music for free and use it with other apps or device.
2. Amazon Prime Music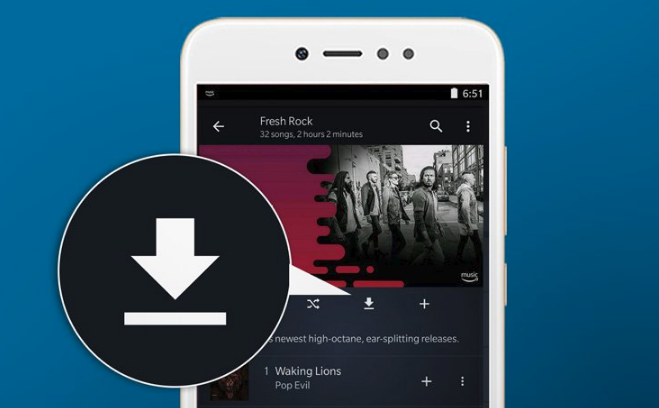 Amazon is one of the biggest names in the online shopping market. With its online store that can get you almost anything you want, the company also has a presence in other fields. Amazon offers additional benefits to its prime subscribers like free delivery and additional cashback. You can also enjoy content on Amazon Prime Video and Amazon Prime Music with it.
Amazon Prime Music offers an innovative user interface. It is much easy to use. You can create your own playlists, download songs and make a personalized playlist on Amazon Prime. The best thing about this is that it has built-in Alexa supports which makes the user experience a lot better.
Features
Alexa Support
Daily Updates Playlists
Unlimited Songs Download
3. Spotify Music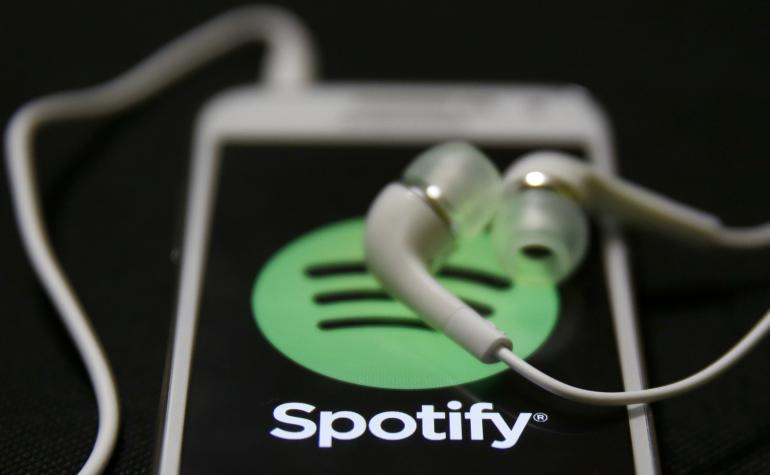 Spotify is the most popular app for music streaming and downloading in countries like the United States and Europe. But it is available for some countries like Australia, Newzealand, some part of  Asia. They have the large collection of music from the different artist in their library. You can search and create your own playlist or choose from others playlist. It allows streaming at 320 kbps.
Remarkably the content is exclusive if we compare it to other applications. It has 20 million+ tracks which is quite sufficient to envy the streaming of music world. The app serves best in premium version and is the most popular one. You can download Spotify premium apk or use luckypatcher app to download the premium version.
Features
Latest released singles and albums.
Offline mode to play music without the internet.
Enjoy your songs without ads.
It's available for all the devices, mobile, Laptop and other.
With premium version, you get high-quality sound.
4. Download Mp3 Music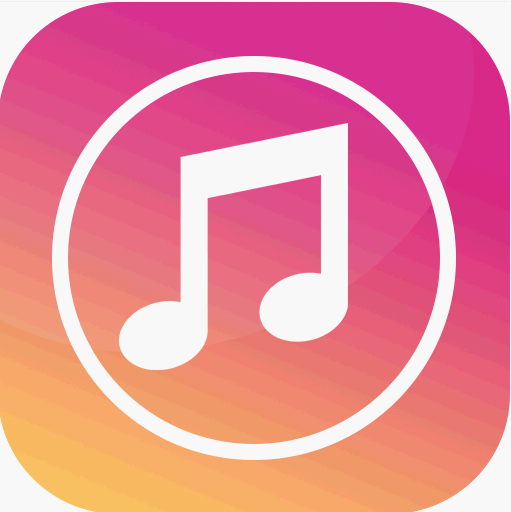 This App lets you download mp3 songs for free. Even you can share, transfer the downloaded music or use it with any other app. No other app lets you download the songs of all genre for free rather than this in a quite friendly interface. Though, this app is slow and has popped out lots of ads which pushed people to look for alternatives.
Yet, whatever the app has provided is counted and considered this one on our best list. You can search for the music you want to download or play online. This is pretty sufficient for the music lover to keep the charm up of their music for free.
Features 
Search, Play and Download Mp3 Songs for free.
You can play music out of the app and can also transfer to another device.
5. Saavn Music & Radio
Saavn Music has the huge library of all type of music English, Hindi, Bollywood, radio stations. You can listen to songs according to your favorite artist, there are lots of international artists are also available. It lets you create and share your playlist with your friends and others.
I guess the only issue that arrives is about offline saving and songs in no internet zone. But as the technology is modifying. There's no one who stays without internet. You can even follow artists to know about their latest releases while sharing the song with your friend on Saavn, you can also chat about the song.
It has both Free and paid version, the main difference in pro version is, it is adfree and lets you download songs for offline listening.
Features
Daily update
radio stations and live podcasts
weekly top songs list
6. Wynk Music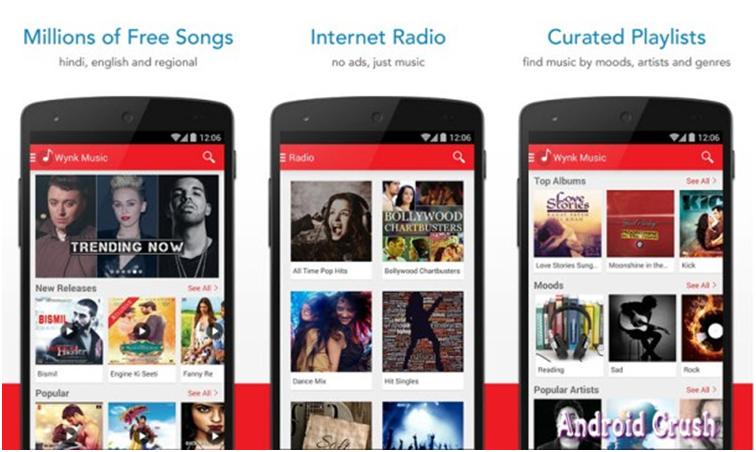 From the time app was developed till now, it has made a huge growth. The interface of the app is quite attractive and user-friendly. Talking about my known circle of people, this one is the most used application. Chances are you already know about this application, and you have tried it already.
With more than 1.8 million songs aboard, you can both stream as well as download music. It lets you search for music depending on the artists, genres, moods, etc.  It has the huge music library of all genres and artists. You will find all old, latest, Hindi, English Bollywood, Hollywood songs on Wynk.
This app is best for Airtel users as it gives the free subscription to all of them. And if you are on any other operator you can have its subscription at just Rs 99 per month. The premium subscription allows the user to download unlimited songs without any ads.
Features Of Wynk Music
Massive Music Library of Indian and International Music
Lots of Curated Playlist according to moods, genre, artist and other categories.
Buffer Free Music Streaming
Wynk Pro Features 

Ad-Free Music
Unlimited In-App Music Download (Offline Mode)
Free One month Trial Subscription
7. Gaana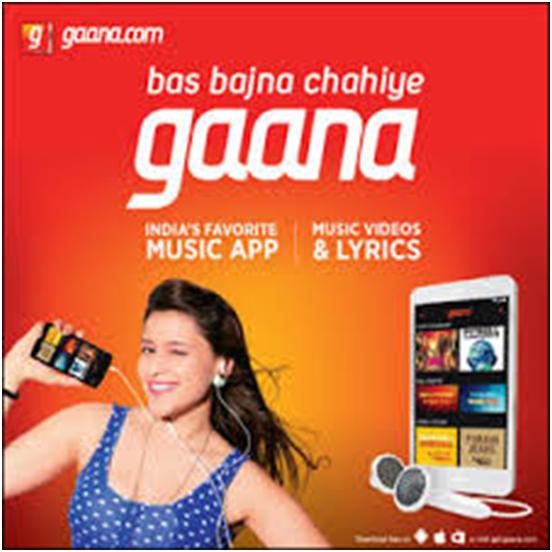 The app specially built within Indian taste of songs. It has all the genre and language songs which are composed within India, not sure if any exceptional one misses out. So, this again is one of the best android mp3 downloaders with its collection of over 10 million songs. Here, you can explore from the already present playlists which are based on a particular genre.
You can as well create your own music collection depending on your choice. The app has songs in both English as well as Hindi. Moreover it also has regional songs language, for free! However, only point where a user can get annoyed in the ad criteria, there are too much of ad popups.
We all know how much this apps ad had grown its user base in the recent past; it surely was worth all the attention!
Features 
Huge library of Bollywood and English Songs.
1000's of Pre Curated Playlist by experts.
NonStop online Radio Stations.
Dedicated sections for Top Bollywood Songs, Ghazals, Romantic Songs, Bhajans, Dance Songs.
Song Lyrics for Karaoke.
Ganna Pro Features

Offline Mode to Download Music and listen offline.
Ad-Free Music
HD High-Quality Music
Music Sync up to 5 Devices.
8. 4shared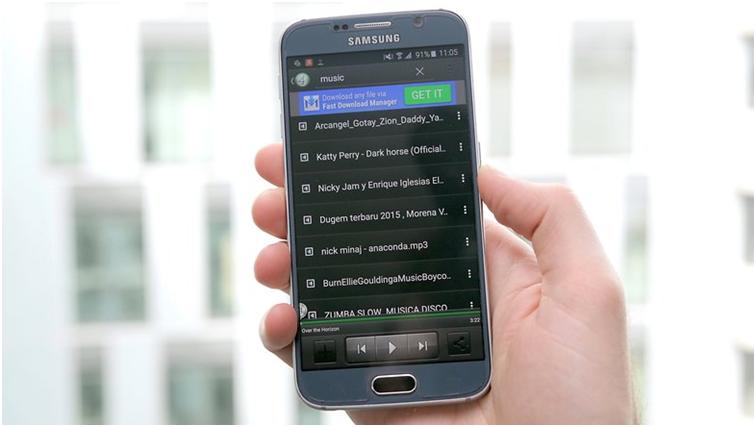 Ain't it great to play the music uncountable genres. Yes, you read it right. Not just songs the app allows you to play in a lot of variety of songs, taking care about the choices of people worldwide. 4shared is yet another app which tops the list of best mp3 downloader as it has a huge list of songs to choose from. Basically, the app works on the basis of p2p sharing. With the option to search from a wide collection of tracks, the app lets you share your own collection online.
It has some 5,000,000 plus tracks, and you can look up through its entire database for anything and everything you need. As and when you download music, those will keep adding to the 15 GB of data available on your 4shared cloud folder.
It is indeed a fantastic app, and despite the very cliché interface, it is still one of the favorites of many! Though I found it very slow but it allows you to search and downloads songs uploaded by other users.
Features
Huge Library of Music and other files.
Allows you to add files to your account or download for offline use.
Share Files with your friend easily from the cloud itself.
9. SoundCloud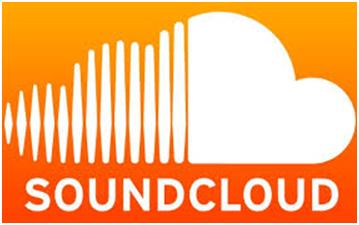 Music lovers always crave for the platform where they can find more fresh music. The original composed which can get appreciated, flattered.  We all know that SoundCloud is one of the best known mp3 downloading apps for Android. It is your one-stop destination for not just listening to songs but also for going through audiobooks and podcasts.
The app allows you to listen to music as well as upload your own creations, enabling you to share it with others. It will let you share, like or comment on the songs that have been uploaded by others. Soundcloud is a platform that connects the artist with their fans. Being an artist, you can upload share and monetize your music and audience can listen to music from their favorite artist for free. Giving such platform in application form is remarkable itself.

Features of Soundcloud
Find the latest trending music
Filter tracks according to Moods, Genere, Artist.
Create Playlist of Your Favourite Tracks.
Connect With your friends and Artist and share and know their favorite tracks.
Control Music from your Lock Screen.
SoundCloud Go Features (Pro Version)

Offline Mode: You can Download your Favourite track and can play it offline without the internet.
Access All Tracks: Get access to all the tracks from top bands and award winners.
Go Ad-Free: With the pro version, you can have ad-free music experience.
10. Google play music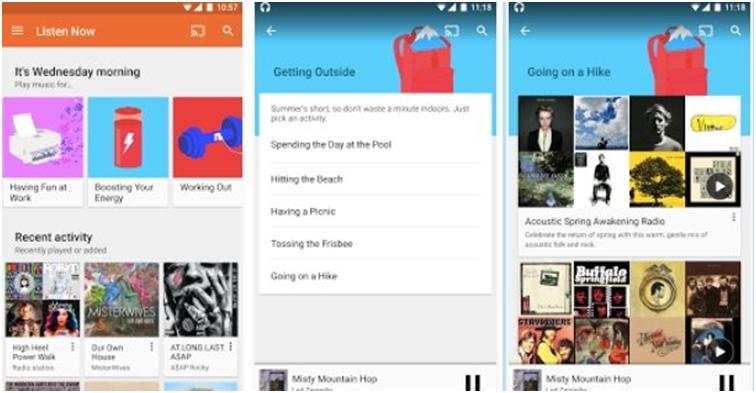 It is always a pain to explore out extra space for music applications in android. Well, for this you, ve something which comes default in most of the Android devices. whether you want to stream online or play any downloaded track, Google Play Music is a one-stop destination. It has been yet another great choice for all the mp3 downloading needs. Over the time, Google play music has become one of the best mp3 downloaders for Android, and along with the subscription offers it has, it might as well let you download music for free. It is one of the best music players for Android, it fetches and lets you play all the music from your phone.
You can also go to its store to find your favorite track and play online. To download the music, you need to pay the subscription fees associated with the record.
Features 
Categorisation: With its different category and tags, it lets you find the best music according to Mood, Genere, Artist, and many other types.
Suggestion: It also recommends you tracks according to your taste.
Podcast: You can find and subscribe to the podcast for free.
Personal Storage: It lets you store up to 50000 personal songs.
Play Music Pro Features 

Family Plan: In the family plan, you can connect six members to enjoy Google play music at low price.
Youtube Red Membership: With Pro, you also get the free Youtube Red membership.
On-Demand Music
Offline Mode
Ad-Free Music
11. RockMyRun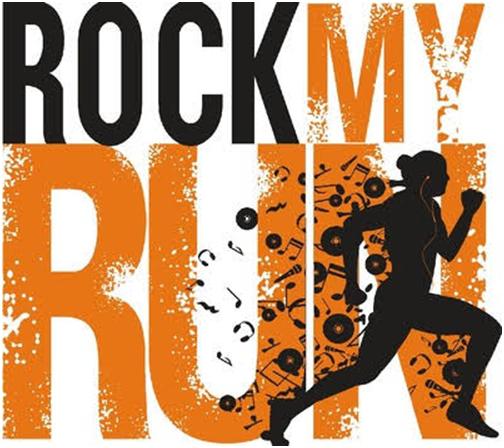 It happens with most of us, I within my practice sessions personally felt the blank space which only music can fill but its always hard to choose the suitable playlist for it. RockMyRun is one of the best mp3 downloaders for your workouts or the walking/running sessions.
They have collaborated with Top DJs to produce the best Running music that will enhance your workout. RockMyRun allows you to keep music saved for hearing them online, downloading it to be precise and at the same time, it also lets you cache it. It has some cool music with the DJ touch, sure to entice you during the times you work out. What more we want in our practice/ hard time.

Also, it lets you match the BPM with your heart rate, filters the length of the playlist to match up to the time required for your session, or as well come up with its suggestions depending upon the current state. (myBeat feature)

Features 
Tempo Music and Beats according to your Workout.
It's 100% Free with access to unlimited workout tracks.
Set BPM (Beats Per Minutes) according to your workout speed.
Search By Genres and Suggestion Option.
Final Words
Now that was on the list of Top 10 best mp3 downloader app for android and iOS! There is so much to choose from and so much to explore, but well, the best remains the best. Also, at the end of it all, it pretty much depends on the kind of need you have and the features that you must use. Top listed apps like Songily and Mp3 Music Download allows you to freely play and download songs. But other apps have some premium versions like Savan, Gaana, Soundcloud. And they limit the download to be played on their app only on the same device. Another limitation you might encounter, especially when traveling to countries with heavy censorship on online content (like China or Russia), is on your favorite music players. You can override these blocks by using a VPN. Find out which VPNs are best for unblocking music services.