Downloading music or listening to them online is a way of life. There are lots of free music download sites and apps, which allows you to download your favorite songs or play online.  In this article, I will put before you a list of Top 10 best mp3 downloader app for Android, and you can choose the best one. Every app has its set of features and facilities to offer; you can go for the one which appeals you the most.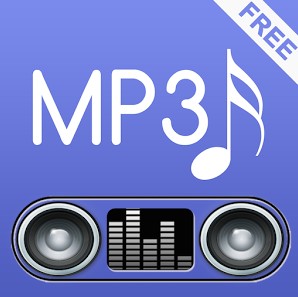 So, here is the list for best mp3 Downloader for Android 2017, You can also check Best  music download apps for iPhone.

Top 10 Best MP3 Downloader App for Android 2017
Amazon Music Unlimited
If you live in US and looking for best MP3 Music download service for your phone, PC or other devices. Then this is best Music download service available. The best part is you do not need to look for different services for your different devices. Once you subscribe this, you can use it on your PC, MAC laptop, iPhone, Android etc.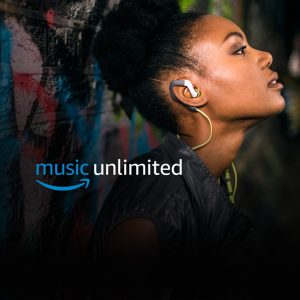 Currently, they are offering 30 days FREE Trial and it is for the limited time. So you should try this service. It's a completely free trial you do not need to pay anything. You can cancel or change your plan anytime. Just try out and believe me.
It's The BEST
.
1.Songily (Free MP3 Downloader App)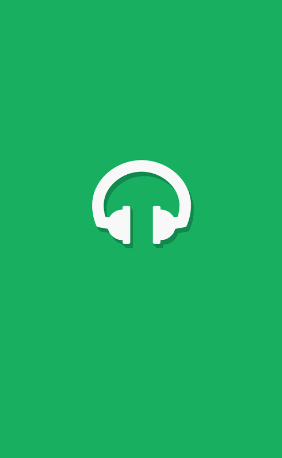 This app is getting famous with lots of downloads. This app allows you to search and play music online. Even you can download the Mp3 file for free. You can use downloaded music outside of the app; you can share it with your friends or other devices.
Features
Select the music from the Top charts.
Search and Play Music Online.
Download mp3 music for free and use it with other apps or device.
2. Spotify Music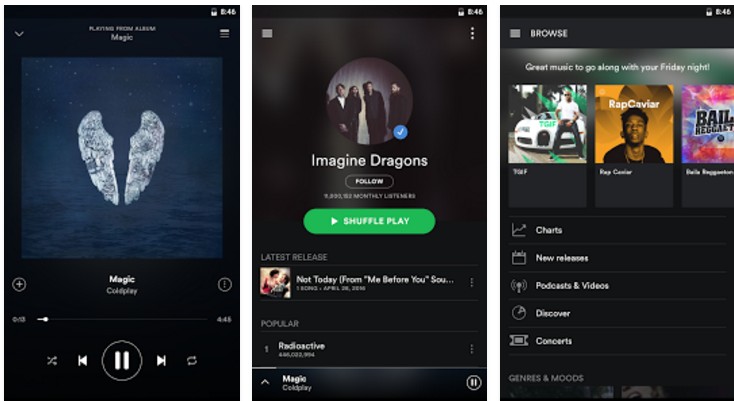 Spotify is very popular music streaming and downloading app in countries like the United States. But it is available for some countries like Australia, Newzealand, some part of Europe and Asia. They have the large collection of music from the different artist in their library. You can search and create your own playlist or choose from others playlist.
They have the premium version also, with these features.
Features
Offline mode to play music without the internet.
Enjoy your songs without ads.
It's available for all the devices, mobile, Laptop and other.
With premium version, you get high-quality sound.
3.Mp3 Music Download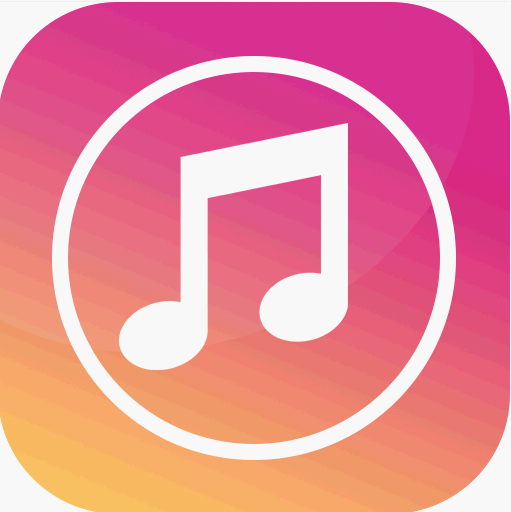 This is the only app that I found which allows you to download mp3 songs for free. Even you can share, transfer the downloaded music or use it with any other app. Though this app is slow and has popped out lots of ads. You can search for the music you want to download or play online.
Features 
Search, Play and Download Mp3 Songs for free.
You can play music out of the app and can also transfer to another device.
4. Saavn Music & Radio
Saavan Music has huge library of all type of music English, Hindi, Bollywood, radio stations. You can listen songs according to your favourite artist, there are lots of international artists are also available. It lets you create and share your playlist with your friends and others.
You can even follow artist to know about their latest release, while sharing the song with your friend on Saavan, you can also chat about the song.
It has both Free and paid version, the main difference in pro version is, it is adfree and lets you download songs for ofline listening.
5. Wynk Music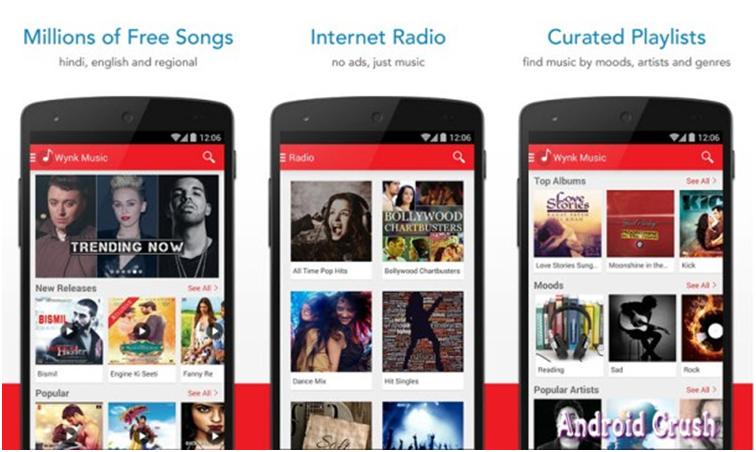 Chances are you already know about this application, and you have tried it already. It is a free music download app. With more than 1.8 million songs aboard, you can both stream as well as download music. It lets you search for music depending upon the artists, genres, moods, etc.  It has the huge music library for almost all genre and artist. You will find all old, latest, Hindi, English Bollywood, Hollywood songs in their library.
This app is best for Airtel users as it gives the free subscription to all of them. And if you are on any other operator you can have its subscription at just Rs 99 per month.
Features Of Wynk Music
Massive Music Library of Indian and International Music
Lots of Curated Playlist according to moods, genre, artist and other categories.
Buffer Free Music Streaming
Wynk Pro Features 

Ad Free Music
Unlimited In App Music Download (Offline Mode)
Free One month Trail Subscription
6. Gaana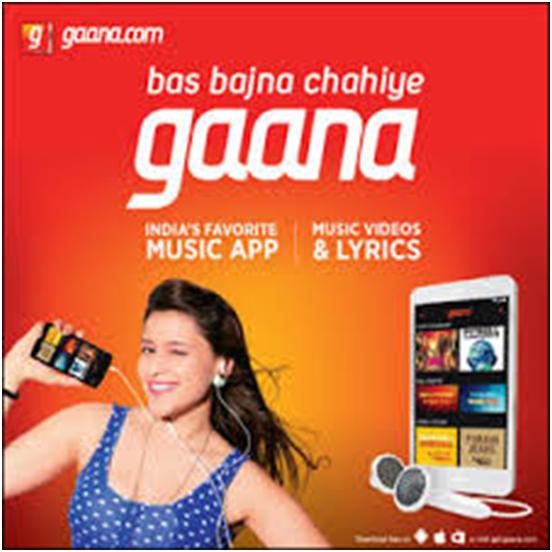 This again is one of the best android mp3 downloaders with its collection of 10 million songs. Here, you can explore from the already created playlists which are based on a particular genre, and you can as well create your own depending upon your choice. The app has songs in both English as well as Hindi and also any other Indian regional language, for free!
We all know how much this apps ad had trended in the recent past; it surely was worth all the attention!
Features 
Huge library of Bollywood and English Songs.
1000's of Pre Curated Playlist by experts.
NonStop online Radio Stations.
Dedicated sections for Top Bollywood Songs, Ghazals, Romantic Songs, Bhajans, Dance Songs.
Song Lyrics for Karaoke.
Ganna Pro Features

Offline Mode to Download Music and listen offline.
Ad-Free Music
HD High-Quality Music
Music Sync up to 5 Devices.
7. 4shared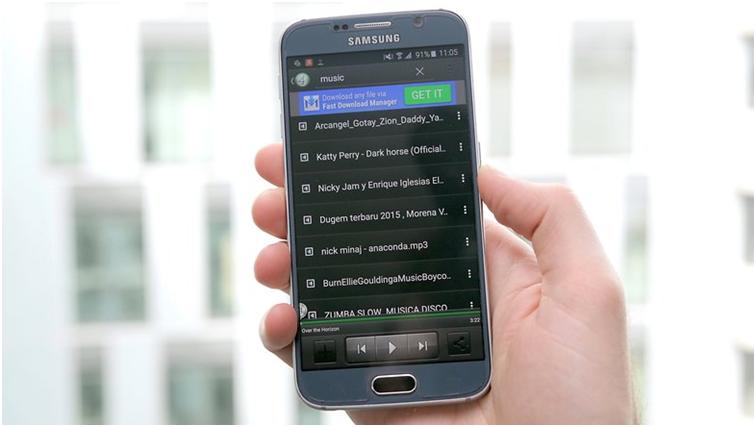 4shared is yet another app which tops the list of best mp3 downloader as it has a huge list of songs to choose from. It has some 5,000,000 plus tracks, and you can look up through its entire database for anything and everything you need. As and when you download music, those will keep adding to the 15 GB of data available on your 4shared cloud folder.
It is indeed a fantastic app, and despite the very cliché interface, it is still one of the favorites of many! Though I found it very slow but it allows you to search and downloads songs uploaded by other users.
Features
Huge Library of Music and other files.
Allows you to add files to your account or download for offline use.
Share Files to your friend esily from the cloud itself.
8. SoundCloud Downloader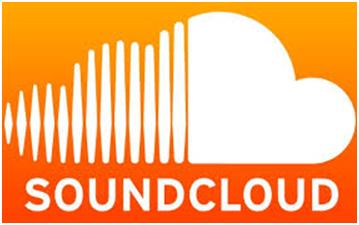 We all know that SoundCloud is one of the best known mp3 downloading apps for Android. It is your one-stop destination for not just listening to songs but also for going through audiobooks and podcasts. The app allows you to listen to music as well as upload music, enabling you to share it with others. It will let you share, like or comment on the songs that have been uploaded by others. Soundcloud is a platform that connects the artist with their fans. Being an artist, you can upload share and monetize your music and audience can listen to music from their favorite artist for free.

Features of Soundcloud
Find the latest trending music
Filter tracks according to Moods, Genere, Artist.
Create Playlist of Your Favourite Tracks.
Connect With your friends and Artist and share and know their favorite tracks.
Control Music from your Lock Screen.
SounCloud Go Features (Pro Version)

Offline Mode: You can Download your Favourite track and can play it offline without the internet.
Access All Tracks: Get access to all the tracks from top bands and award winners.
Go Ad-Free: With the pro version you can have ad free music experience.
9. Google play music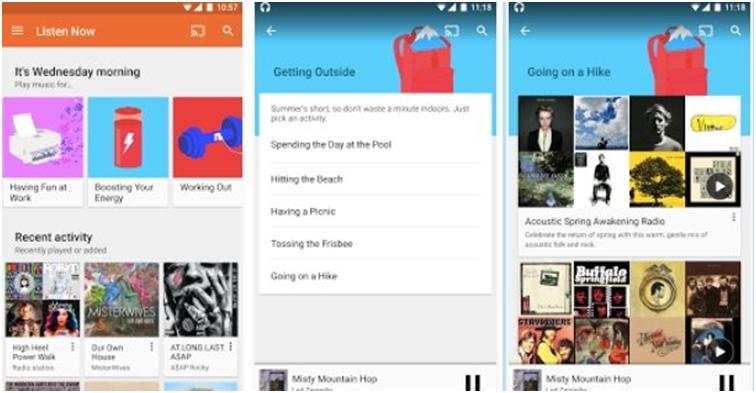 The Google play music has been yet another great choice for all the mp3 downloading needs. Over the time, Google play music has become one of the best mp3 downloaders for Android, and along with the subscription offers it has, it might as well let you download music for free. It is one of the best music players for Android, it fetches and lets you play all the music from your phone.

You can also go to its store to find your favorite track and play online. To download the music, you need to pay the subscription fees associated with the record.
Features 
Categorisation: With its different category and tags, it lets you find the best music according to Mood, Genere, Artist, and many other types.
Suggestion: It also recommends you tracks according to your taste.
Podcast: You can find and subscribe to the podcast for free.
Personal Storage: It lets you store up to 50000 personal songs.
Play Music Pro Features 

Family Plan: In the family plan, you can connect six members to enjoy Google play music at low price.
Youtube Red Membership: With Pro, you also get the free Youtube Red membership.
On Demand Music
Offline Mode
Ad-Free Music
10. MixerBox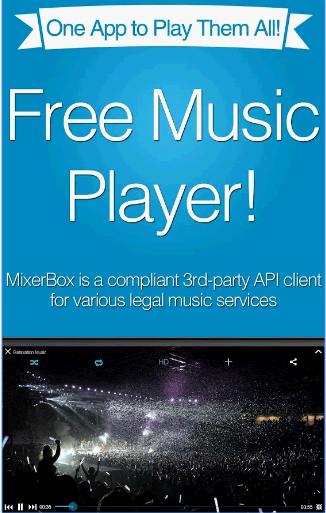 MixerBox allows you to play music from Youtube and other Mp3 media source. It's let you search your favorite music from your favorite artist, or they have list according to albums, Moods, Artist, Genre. You can also get the suggestion of latest music from their Music Newsfeed. You can create your playlist and personalized it with your Facebook.
The Best feature of this app is it let you pop out the music video from the app; you can use another app while it continues play your video on a small screen. You can even move the video at your desired screen location.
Features 
Vast Library of music in all Genre.
Personalized with Facebook and discover, subscribe songs and find the top playlist of your friends.
Device Synchronization.
Music Video Pop out.
11. RockMyRun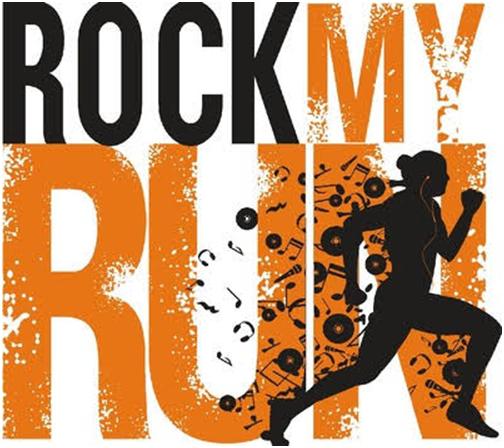 It Is one of the best mp3 downloaders for your workouts or the walking/running sessions. They have collaborated with Top DJs to produce the best Running music that will enhance your workout. RockMyRun allows you to keep music saved for hearing them online, downloading it to be precise and at the same time, it also lets you cache it. It has some cool music with the DJ touch, surely to entice you during the times you work out.

Also, it lets you match the BPM with your heart rate, filters the length of the playlist to match up to the time required for your session, or as well come up with its suggestions depending upon the current state. (myBeat feature)

Features 
Tempo Music and Beats according to your Workout.
It's 100% Free with access to unlimited workout tracks.
Set BPM (Beats per Minutes) according to your workout speed.
Search By Genres and Suggestion Option.
Now that was on the list of Top 10 best mp3 downloader app for android 2016! There is so much to choose from and so much to explore, but well, the best remains the best. Also, at the end of it all, it pretty much depends on the kind of need you have and the features that you must use. Top listed apps like Songily and Mp3 Music Download allows you to freely play and download songs. But other apps have some premium versions like Savan, Gaana, Soundcloud. And they limit the download to be played on their app only on the same device.