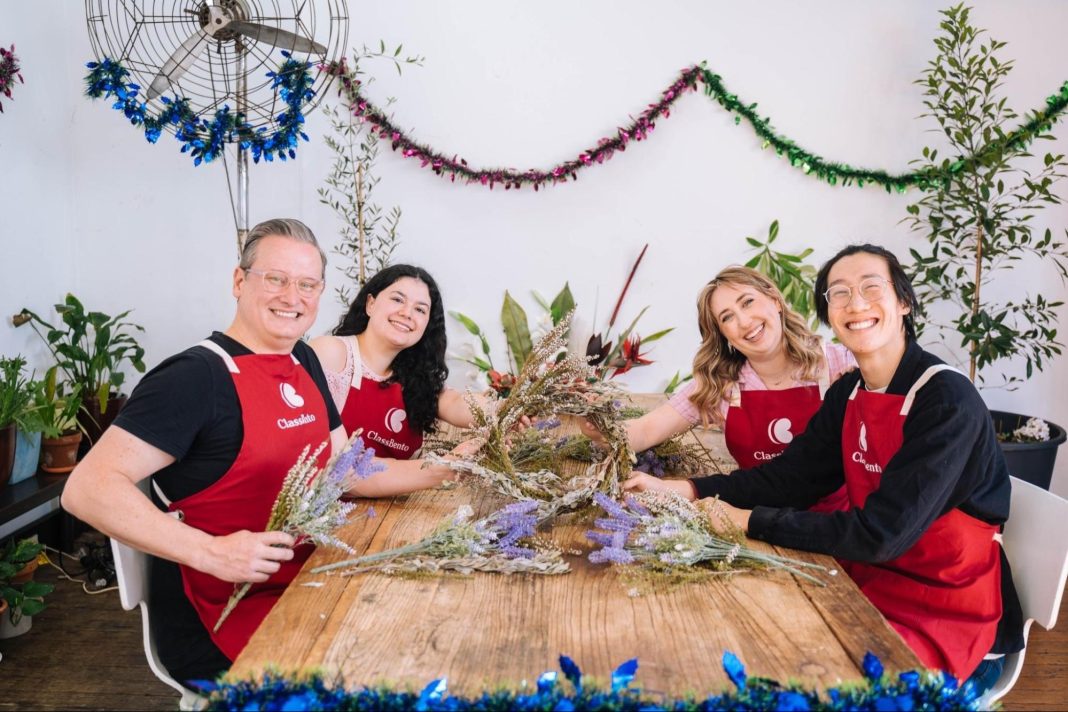 In a world buzzing with innovation, creative businesses have an exciting chance to expand their reach and boost their earnings. If you're thinking about how to make your creative business more successful and efficient, you might want to consider using an advanced booking system. This powerful tech software can help you effortlessly sell whatever it is you're offering, from classes to experiences and artisan products, taking your business to new heights. In this article, we're going to dive into comparing different booking systems available. Get ready to discover which one could be the perfect fit for your creative endeavours!
ClassBento
ClassBento offers an innovative solution designed for creative businesses of all shapes and sizes in the UK, US and Australia. Backed by Europe's largest art and craft superstore, HobbyCraft and other large cooking and art schools, it provides flexibility with no fixed fees – a risk-free advantage. Payment can also be tailored to meet your cashflow needs, with instant payment options available.
This advanced platform also uses smart technology, supported by skilled copywriters and AI, to make your class listings shine and even offers marketing support. Unlike other options, ClassBento offers a complete package, including selling your creations as well as your experiences and classes – making it a one-stop-shop when it comes to finding a booking system to meet all your needs. With user-friendly design, setup is a breeze and responsive, UK, AU and US-based support is there to guide you should you need.
While ClassBento might not be as widely recognised as bigger names, its unique strengths may empower you to save time, increase earnings, and level up your business.
Eventbrite
Eventbrite, a well-known name in event management and ticketing, provides a versatile platform that can be adapted for creative classes and events, but not products. While its established reputation and widespread recognition are commendable, it falls short in offering specialised features that cater specifically to the needs of creative businesses. This lack of tailoring for the creative industries may result in limitations when trying to create unique and engaging experiences for your customers.
While Eventbrite's features are valuable, its generalised approach might not fully address the intricacies of creative ventures, leaving some potential gaps in functionality that are crucial for businesses aiming to offer distinct creative classes and products.
ClassPop
ClassPop is a US-based platform uniquely tailored to accommodate specifically pottery, paint and sip and cooking classes. However, this specialisation can have its pros and cons – while it excels in catering to these specific offerings its limited focus might hinder its versatility for broader business needs.
Additionally, ClassPop's current features do not include the ability to facilitate the sale of both products and workshops/experiences, which could present significant limitations for creative businesses seeking comprehensive solutions.
Shopify
Shopify is a well-known e-commerce platform with a strong track record. However, it might not be the best match for small creative businesses. While Shopify offers a solid foundation, it might need extra work to fit the unique needs of creative ventures. This lack of customisation could mean more expenses and complications.
As a large company, Shopify may not be able to offer specific help to make your listings better. Also, unlike ClassBento, Shopify doesn't automatically gather and show reviews to help convince customers to buy, potentially making it harder to showcase your products effectively and gain trust with shoppers.
Choose your creative ally
Whether you're an artist, chef, or craftsperson, your talents deserve a spotlight. To succeed, an advanced booking system is your compass. ClassBento offers tailored features, responsive support, and industry recognition, it is a platform ready to elevate your classes, products, and experiences. However, your journey is unique – choose your booking partner wisely and let your creativity flourish!