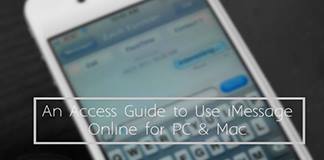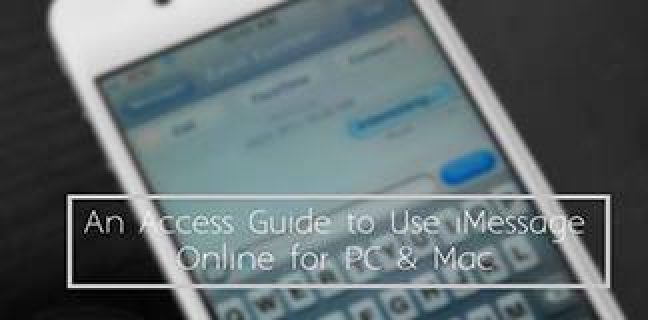 iMessage is one of the best instant messaging app for iOS users and people who use iPhone, iPad are very familiar and like iMessage in compare to other messaging apps. But other messaging apps like Whatsapp, Facebook Messenger etc. comes up with lot new extraordinary features.
One of them is web version. We can use Whatsapp on web and its become very helpful for PC user to use Whatsapp while working on their PC. Users of iMessage are also looking for some way through which they can use iMessage on PC.
There is no official way by Apple through which one can use iMessage for PC. But here we will provide you some tricks though which you can run iMessage on your Windows PC. You can run any iOS app on PC with iOS emulator for PC.
iMessage is very secure and easy to use messenger service by apple. Its like a normal text message with some extra features but it is limited to iOS users only. It has some amazing features like Image sharing, gif and others. Lets now look for ways to use it on our computer.
How to Use iMessage on PC
There are two ways by which we can use our iMessage on our Windows PC. But I do not guarantee the full functionality as it is not official.
Using RemoteiPhone
RemoteiPhones is basically a way through which we can control our iPhone through our computer remotely. You can use any remote iPhone tool for this, here I am using myPhoneDesktop tool for this. With this you can make call, send SMS, access mobile Google map or transfer images to your iPad, iPhone.
Now you need sign in with your MyPhoneDesktop account on your PC and iPhone.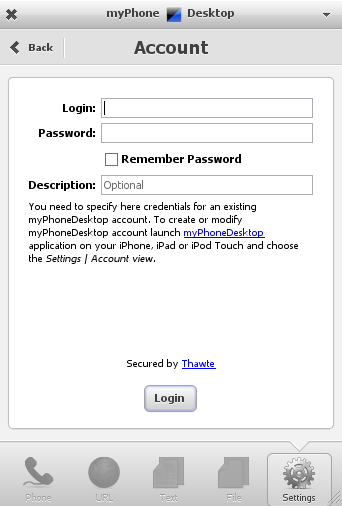 Once it setup, you can now control your iPhone device from your PC.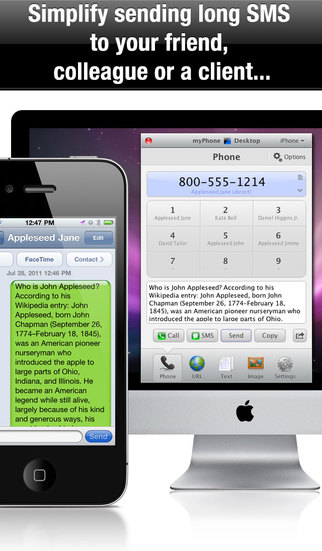 With this you can use your iMessage on PC, you can send message, read, copy or do whatever you want.
It's very easy and helpful. You can send SMS, call, files also. Just try this method to run iMessage on Windows PC.
Using Android Emulator for PC
As such iMessage app is officially available for only iOS users and it does not support any other OS like Android. But some other third party companies have develop it for Android also. There are many iMessage replicate app on Google play store. So to use it, you first need to install Android emulator for PC.
First Download and Install the Android PC Emulator. Like Bluestacks or try other Bluestack Alternatives.
Now run your emulator and search for the Google Play store or any other third part App store comes with that Emulator.
Now In search bar type the iMessage. It will list all iMessage Android apps.
Now install any Imessage app you like or check the above list of apps.
Open the app, setup it with your account.
Your iMessage for PC is ready, you can now chat with your friends from your PC.
Using iOS Emulator for PC
With iOS emulator installed on your PC, you can run any iOS app on your computer. Though some apps will not work properly due to hardware or compatibility issue but it can help you in some way.
First Download and Install the iOS Emulator for PC.
Now open and search for iMessage on Search bar.
Now download and install the imessage.
Now run the iMessage and setup it with your account.
Now its ready you can send text from iMessage to your friends.
By Mirroring iPhone Screen to PC
If you just want to read message on bigger screen like your laptop then this method is useful. But with this method you can not control your iMessage or phone. It's just your phone mirror, whatever on your screen it will display it here on your computer.
So, Suppose someone sent you some photo on iMessage and you want to see it on your computer then you can use it or if you want to see messages then only it is helpful.
First Download the X-Mirage, iPhone screen mirroring tool for PC. Install it on your computer.
Now Swipe Up on your iPhone Screen and tap on Airplay.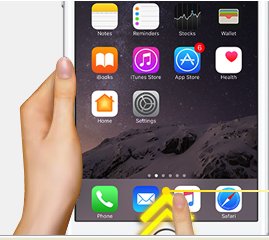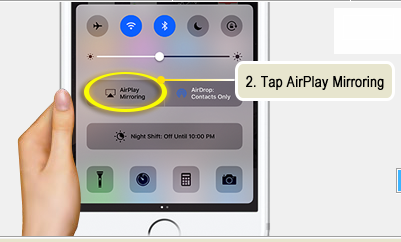 Now tap on X-Mirrage, it will connect to your PC client and you can see your iPhone screen on your PC.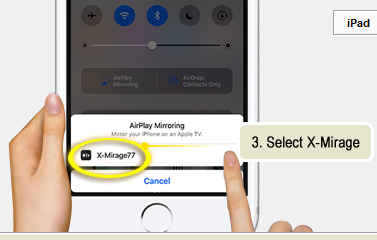 Now open the iMessage on your iPhone, you can see all the messages on your PC screen.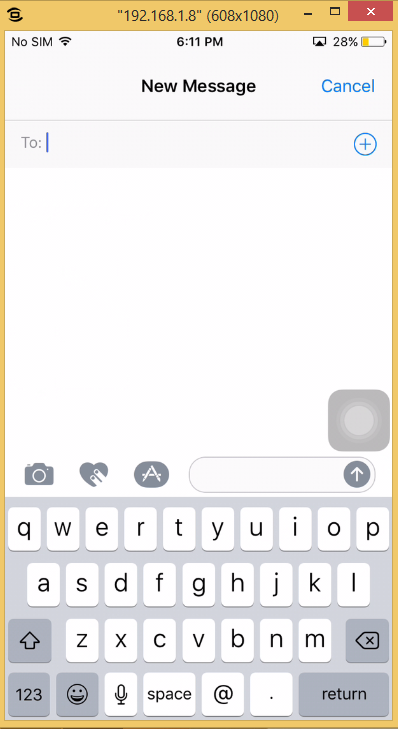 As I already told its just screen mirroring so you can view messages but can not send the reply.
These are some of the best ways to use iMessage on PC. You can try the above methods, some works very well but does not guarantee the original imessage experience as all are just tricks, there is no official way to use imessage on PC.