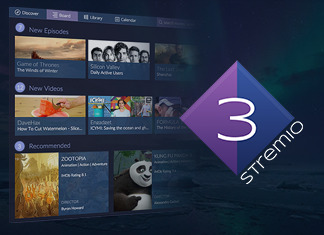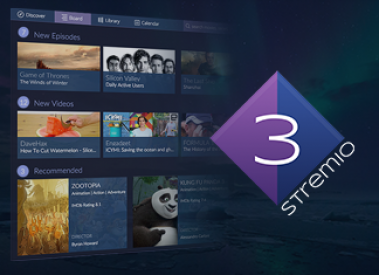 There are many video streaming services like Youtube, Twitch, Netflix, Popcorn Time and Amazon etc that are available today. These services are a full pack of entertainment with lots of movies, Live TV, Series, Shows and Video channels.
But with so many services, it's very irritating for a user to search for the content he/she looking for. Like to watch a movie, you have to go through all the services you have subscribed.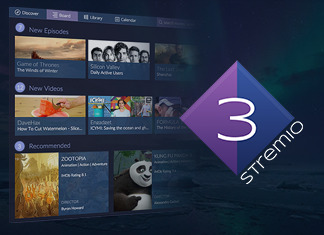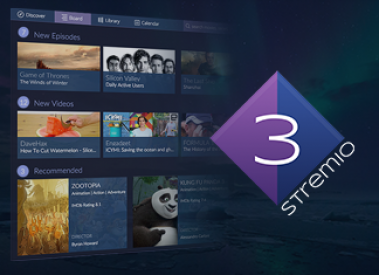 How easy it would be if you have all the titles at one place and just pick the source/service you like. This is what Stremio is doing, they aggregate all the major Video Content services into one. So, you can now easily discover the content of your interest and watch it.
You can say that Stremio is the next generation Streaming or Media player with lots of amazing features.
Stremio The Next Generation Streaming Service
With realistic and user-friendly interface with all option available on the screen itself when you select to watch any movie or video the complete information about the media appears which contains the complete information about the characters related to the media, the introduction to story, to which genre the movie or show belong to and lastly the IMDB rating which helps to decide if you want to see the movie/show or not.
Content Discovery Made Easy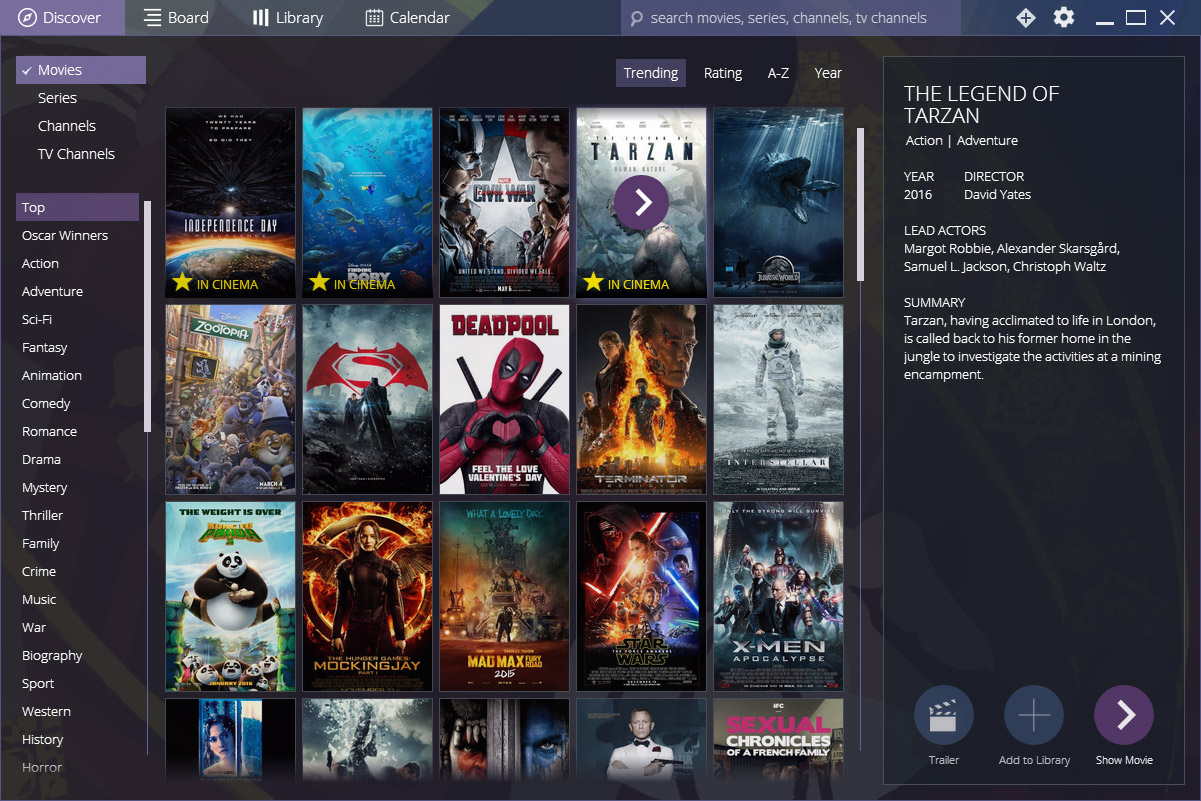 Generally, on any existing streaming app when you want to watch a movie you have to go through many formalities like subscriptions because you can only watch media that you have subscribed for which is an unpleasant experience. With many other options like youtube where you can directly search and start watching any video you like, streaming options do not provide same services. So as a solution Stremio was introduced to make user experience pleasant. Now you can easily find your subscribed content through Stremio. Just pick a movie and it will list it with the available subscribed service.
Now you can easily find your subscribed content through Stremio. Just search a movie title and it will list it with the available subscribed service. You can watch it directly or can add it to your list. You can also search new content by genre, year, director, and actor.
Recommendation Based on Your Taste
It also suggests you the Movies, series, and videos according to your taste. It analyzes your library and watch history, and then suggest you the content that matches your taste. It also recommends you for new movies and trending videos.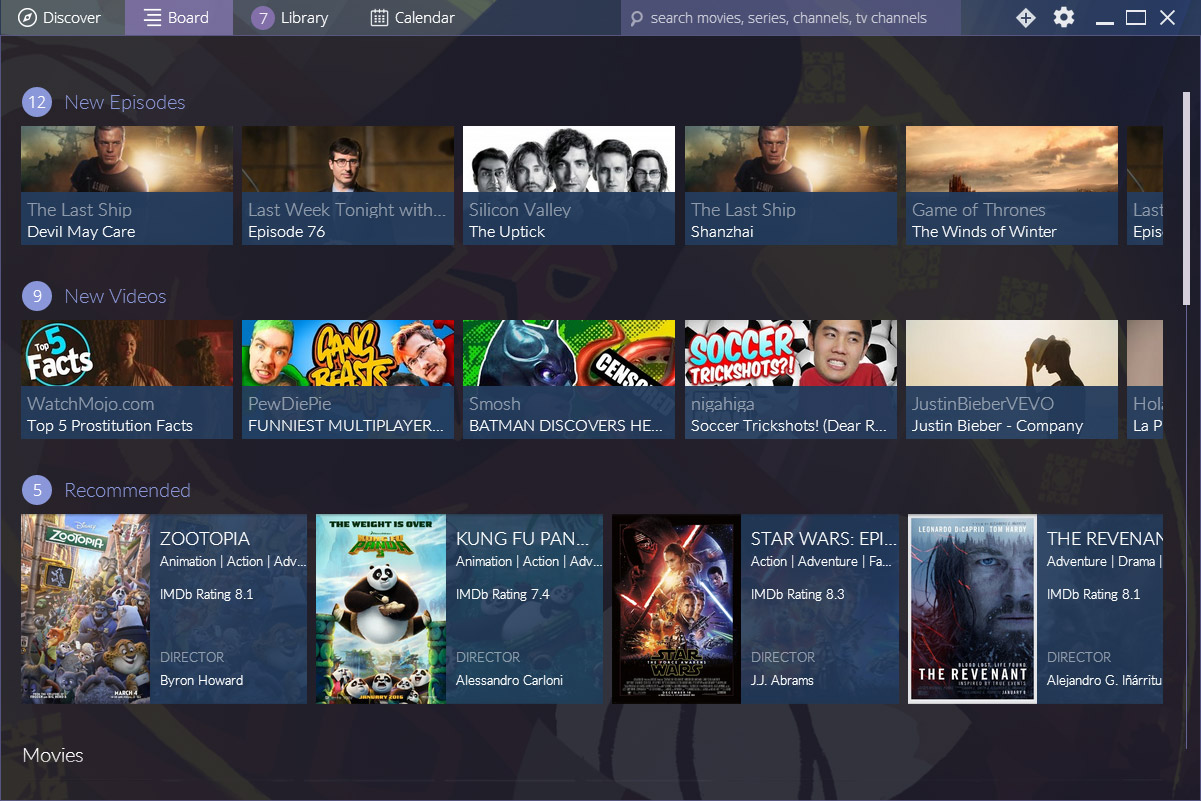 Stremio mixes different types of content in a way that no one does:
Like if you are into Game Of Thrones and you follow the show, it will recommend you related video content from other sources like YouTube or Live TV channels.
If you are into sports it will recommend you Sport related movies, series, live TV, and YouTube channels.
Notification and Updates
It also notifies you about the new episodes of the series you have subscribed for. Or about any new popular movie and series. So you don't miss anything.
The Content In Stremio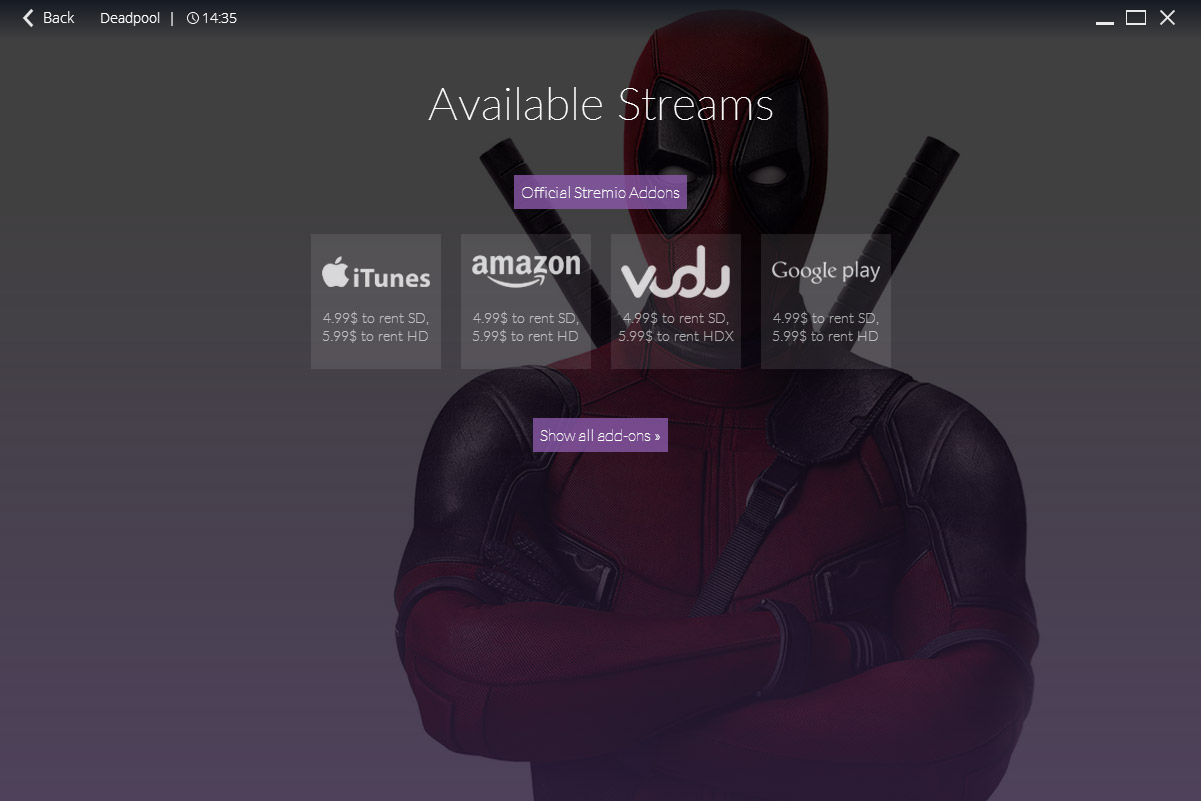 The content in Stremio comes from the Add-ons you have activated. Stremio Add-ons are really easy to install. All you need to do is to go to the Add-ons catalog and click install. As easy as that.
Stremio: Steps to get started
Streamio is a multi-functional streaming app that allows you to watch and organize movies, TV shows, and videos. It comes with elegant and modern interface once you start using it you will feel like you are organizing and selecting things just like you do in reality. It has all the options available which can get you hooked with it and never try any other streaming application.
If you want to get started with Stremio then there are some guidelines that you have to go through even though they are simple to follow. Once you install Stremio onto your device you have to create an account which will require some information to be filled. Once your account has been created you can easily manage your library because that is the only role of creating your account.
Login using facebook account or as a guest user.
You can also choose an option to log in as a guest. But if you log in as the guest your account library will be created on local storage rather than online storage which will certainly create a load on your device. Since it is free to create your account you can directly fill in the information and get started.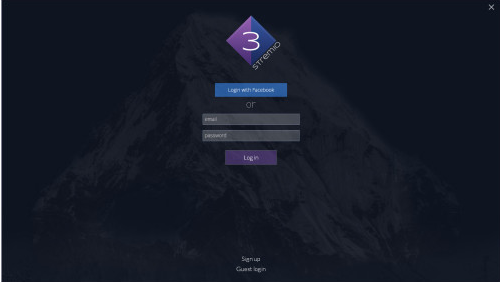 You can also sign up for which you just need to fill in email information create you password to confirm the password by retyping it so that you don't make any mistake and start using Stremio.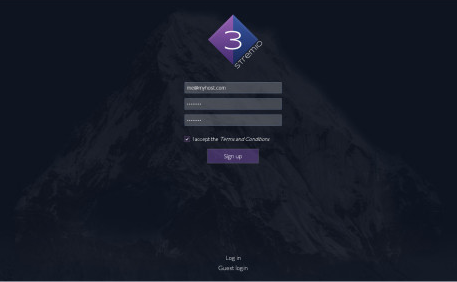 Once you complete all these formalities you can start watching your favorite media instantly. Compared to some specialized movie tools, the film organization features of Stremio is quite simple and elegant. It provides a great support for managing the watched and owned movies.
Media Streaming
To start watching any movie or video over Stremio you can directly click on the movie select the video quality and start watching. There are no formalities to be carried out to watch any movie you can just click and play. The video quality feature have two options i.e standard definition and HD (high definition). Choose the quality and get started.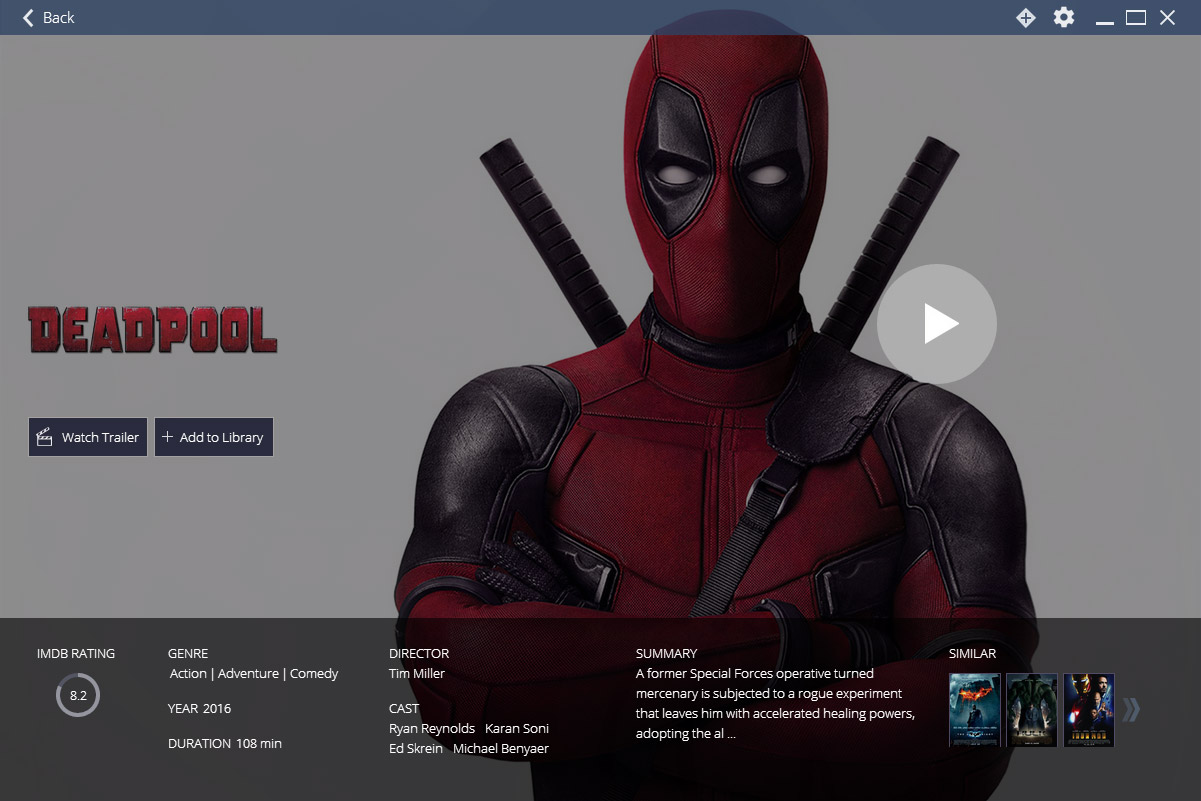 Premium pay services are applied on particular source selection like Google Play, Amazon, and Vudu. It also provides options for free services which includes crackle.
Verdict
At last, I would say Stremio is a one stop solution for all your favorite video content. Stremio is not just a content aggregator, it's the interaction between the user and video content, taken on the next level.