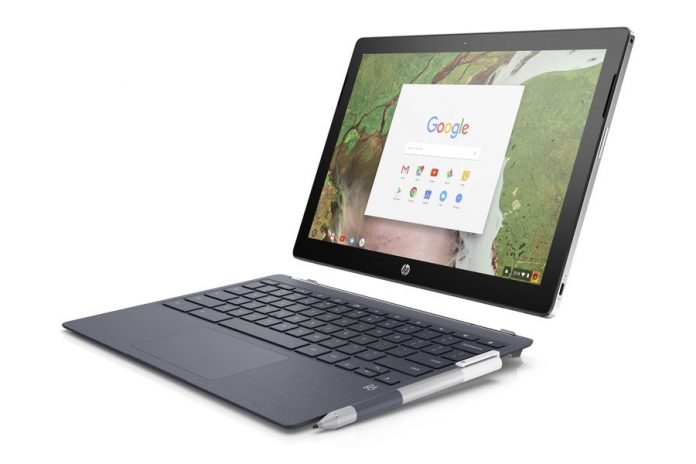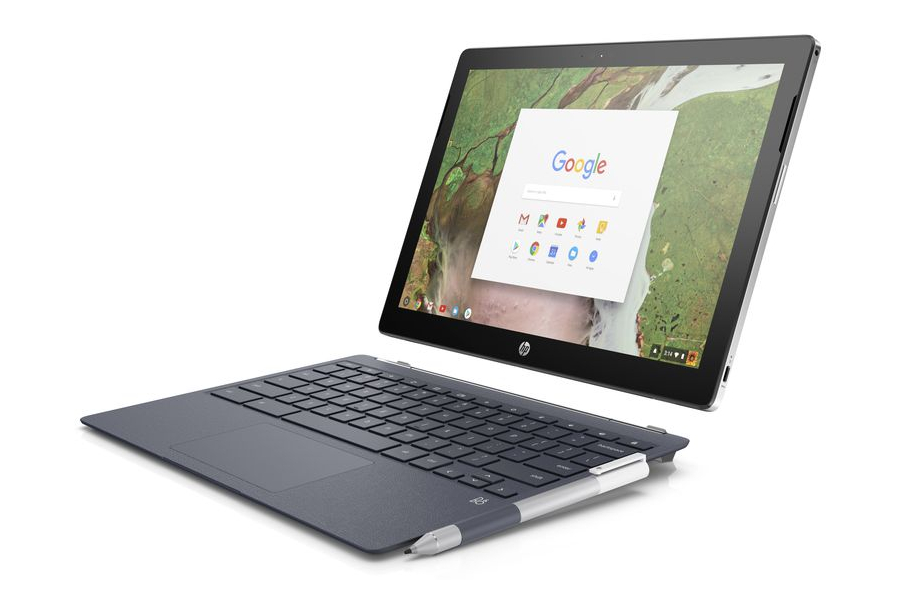 With regular improvements in technology, Windows Laptops are getting better with their battery life and weight, Chromebooks is one segment never to disappoint us with their battery life. In 2011, when Google first introduced their original laptop lineup, we did not know where it will come up to. However, now in 2018, there are more than quarter of a billion Chrome OS users in the world with the best Chromebooks available in the market.
Similar to Windows Laptops, Chromebooks are also available in multiple ranges of shapes, design, features, brand, and price and we will soon see the variety to grow. As Google is working hard on tablet mode for Chrome OS and ways to install a secondary OS. The main attractive features Chromebooks offer is the fantastic battery life and satisfying performance with a not-so-pricey tag on them.
However, these Chromebooks are not meant for heavy use but carry enough graphics power to complete your office work and daily tasks efficiently. Powered by mid-range CPUs, these are ideal for web browsing, emailing, running Android Apps and not for your gaming and media editing needs. So here are have come up with the list of 5 Best Chromebooks you can buy today. You can pick the best Chromebook that fulfills your requirements and purpose.
Best Chromebooks for 2018
Let us begin…
HP Chromebook X2 – Latest Addition to Chromebook
Best Alternative to iPads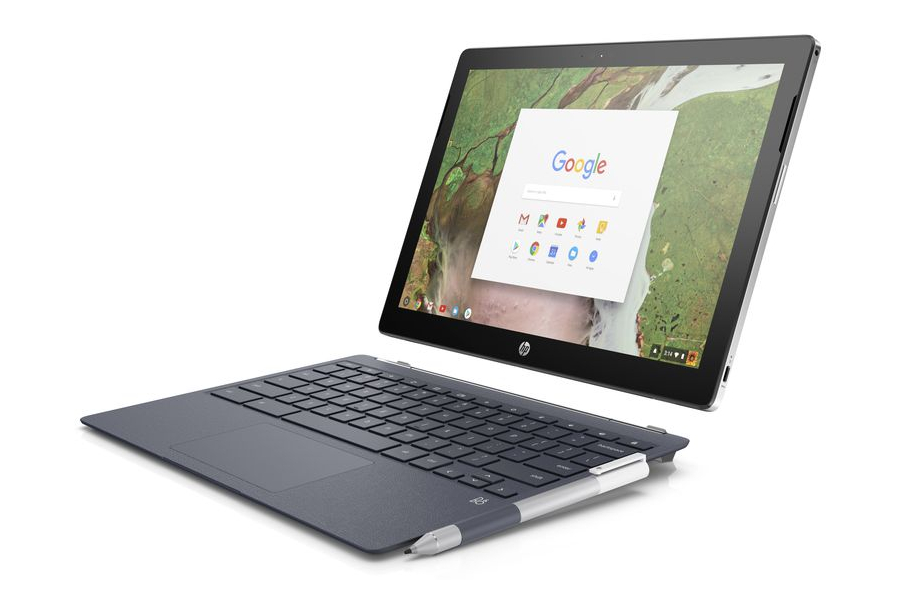 CPU: Intel Core m3 | Graphics: Intel HD Graphics 615 | RAM: 4GB – 8GB | Screen: 12.3-inch, HD (2400 x 1600) IPS WLED touchscreen | Storage: 32GB eMMC
Best For: Students and Professionals
Why HP Chromebook X2: The Chromebook X2 is the latest addition to the world of Chromebooks from HP. It is also the first detachable Chrome OS laptop which will be available in June for $499 making it an ideal option for the best 2-in-1 Chromebook out there in the market.
Apart from other attractive specsheet, it also come with HP's Active Pen Stylus included in the box and has a 5MP front facing and a 13MP rear shooter. The device looks premium with the sleek and lightweight design with over 10 hours of battery life. The tablet come with the ceremic matte finish design which HP claims to be sctrach resistant. However, we still need to get our hands on to come to the final conclusion about its actual performance.
Pros
Sleek Design
2k Display
Great Alternative to iPads
Upgradable RAM
Comes with Stylus out of the Box
Cons
Limited Storage
Average Battery Life
1. Asus Chromebook Flip
Best Overall Chromebook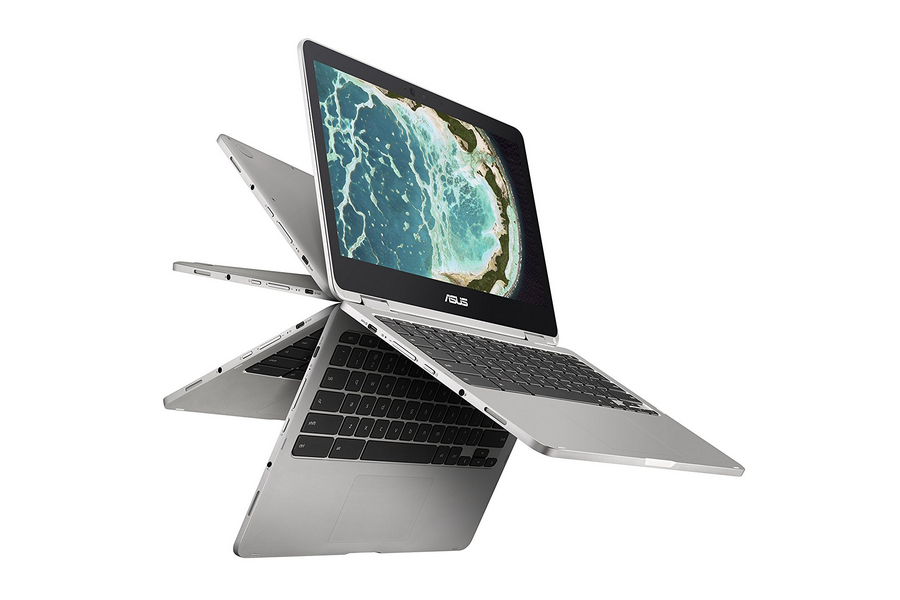 CPU: Intel Pentium 4405Y – Intel Core m3-6Y30 | Graphics: Intel HD Graphics 515 | RAM: 4GB | Screen: 12.5-inch, FHD (1,920 x 1,080) LED-backlit anti-glare | Storage: 32GB – 64GB eMMC
Best For: Anybody who wants do their daily tasks
Why Asus Chromebook Flip: Earlier when the Asus Chromebook Flip was first launched, there weren't many Chromebooks rocking Intel Core Processors and Full-HD 1080p displays. Even backlit keyboards and touchscreens were hard to find but then ASUS Chromebook Flip arrived, and everything got changed.
At the affordable price in comparison with the Google's PixelBook, it offers all the key features without digging a hole in your pockets. This Chromebook from Asus is an all-around performer with everything going in the way Chromebooks are made for. However, you won't find its sound quality to be desireful but surely is the best Chromebook out there with the ultimate price tag.
Pros
Tactile and Backlight Keyboard
Sharp Full-HD Display
Lightweight Design
Excellent Perfromance
Solid Battery Life
Cons
A bit pricey
Average Speakers
2. Google PixelBook
Best Chromebook for Business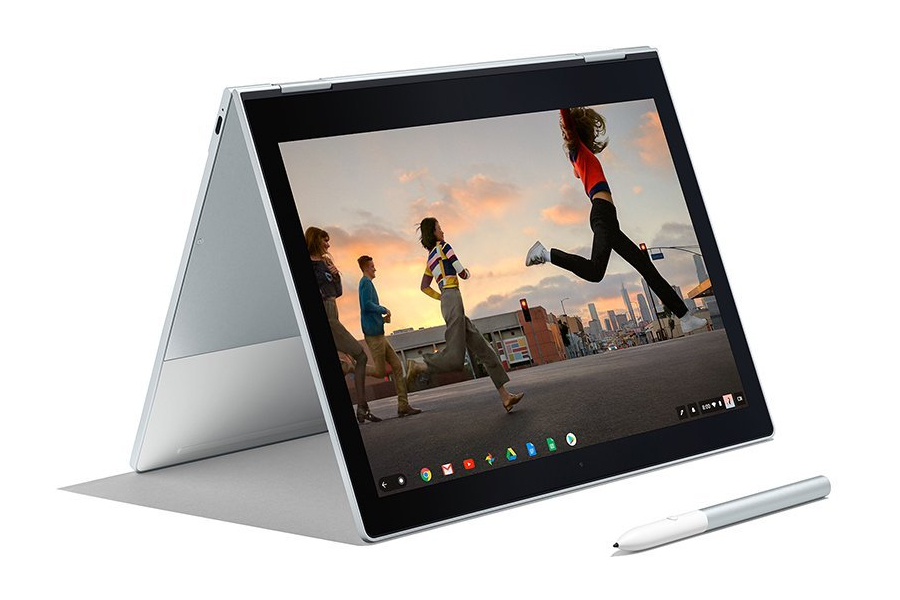 CPU: Intel Core i5 – i7 | Graphics: Intel HD Graphics 615 | RAM: 8 – 16GB | Screen: 12.3-inch, QHD (2,400 x 1,600) touchscreen | Storage: 128GB – 512GB
Best For: Professionals and who need powerful Chromebooks
Why Google PixelBook: We surely can't have a roundup of Best Chromebooks without listing at least one from Google. After Google declared the end of the Chromebook Pixel but released it back by rebranding it with Pixelbook. The new Pixelbook runs on Chrome OS, can natively run Android Apps and is the most powerful Chromebook out there. Powerful enough to compete with Windows Laptops but all that comes with a heavy price tag.
If money isn't an issue, this machine made by Google offers powerful set of Intel Core processors; best for Professionals who tarvel alot. However, it does have few flaws including its chunky pen which is not included in the retail box, which means you need to spend few extra bucks if you want to try it out. Undoubtadely the Pixelbook offers most powerful hardware with its base version comes with Core i5 CPU and an 8GB of RAM with 128GB of solid-state drive (SSD).
Pros
Sublime design
Snappy Performance
Great Battery Life
Beautiful Display
Awesome keyboard
Cons
Expensive

Poor audio performance

Buggy Android Apps
3. Samsung Chromebook Pro
Best 2-in-1 Chromebook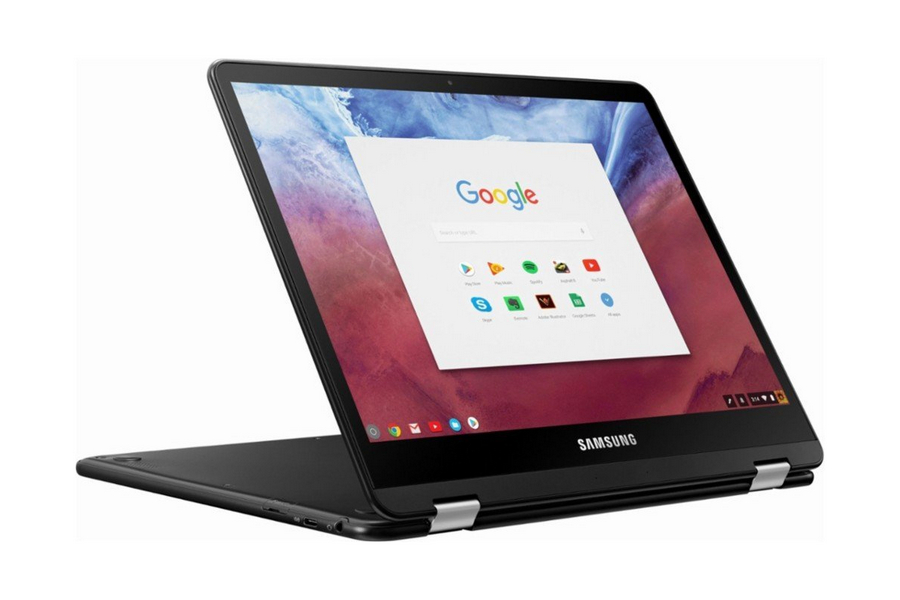 CPU: 0.99Ghz Intel Core m3-6Y30 | Graphics: Intel HD Graphics 515 | RAM: 4GB | Screen: 12.3-inch, QHD (2,400 x 1,600) touchscreen | Storage: 32GB eMMC
Best For: Students, Professionals or anybody in between
Why Samsung Chromebook Pro: After Google announced the compatibility to run Android Apps on Chromebooks, Samsung worked out on the both the OSs and made something beautiful like Chromebook Pro. Apart from rocking a Quad-HD display with 360-degree rotation compatibility, it comes with a built-in stylus of one of its kind in the Chromebooks.
Crafted on the aluminum metal body, this Chromebook from Samsung is currently the best 2-in-1 Chromebook available in the market to buy. Alongside a touch-screen display and built-in stylus which can be used for drawing or taking notes, Samsung was one of the first to offer Google Play support on Chromebooks. All of these features makes this a versatile machine capable of filling vcariety of roles for a whole day.
Pros
Gorgeous Display
Solid Build Design
Complete Android Support
Compact Design
Enjoyable Performance
Stylus support on Chrome OS
Cons
Cramped Keyboard
Average Battery Life
Weak Speakers
4. Lenovo Flex 11
Best Budget Chromebook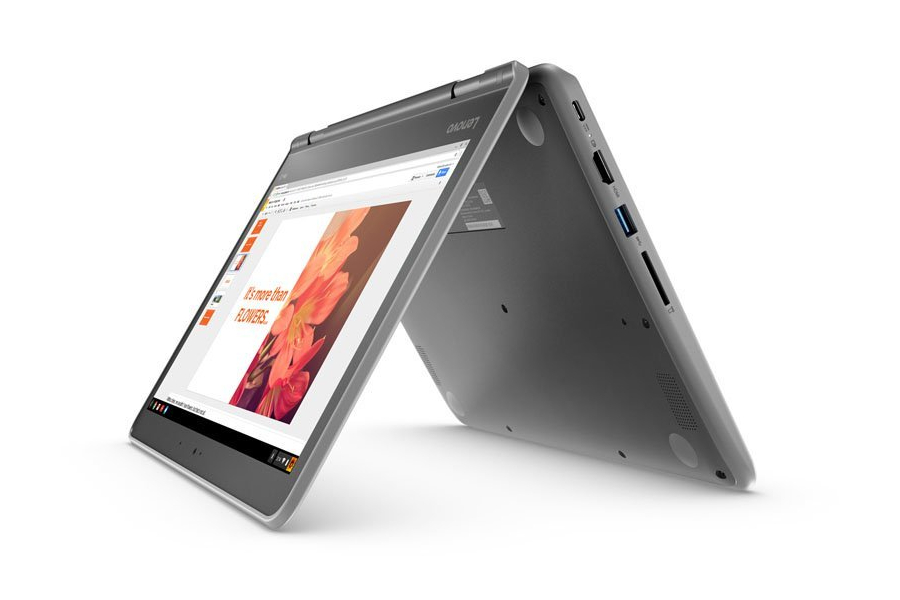 CPU: MTK 8173C  | Graphics: PowerVR GX6250 | RAM: 4GB | Screen: 11.6-inch, HD (1366 x 768) IPS touchscreen | Storage: 32GB eMMC
Best For: School Students
Why Lenovo Flex 11:  The Lenovo Flex 11 is a very affordable Chromebook with strong built quality. However, on the first look, it looks very chubby, but for the interesting fact, it can bear a 2.4ft fall. Also, its keyboard is water-resistant and can easily take few water splashes (up to 1 cup of water or 220ml) without fail, making it ideal for your children.
Adding more to its durability, it also comes with 360-degree hinge allow it to completely fold, prop up like a tent, or fold flat to use as a tablet. However, due to its bulky size, the device is a bit heavy in comparison with other Chromebooks but its due to the rubber bumper wrapped around its edges. So, if you are looking for an affordable laptop for basic use, its a great option apart from the faults it comes with like average battery life and clunky user input.
Pros
Rugged Design
Satisfying Performance for the Price
Very Affordable
IPS Display Panel
Cons
Shallow Keyboard
Average Battery Life
Little Heavy
5. Acer Chromebook 15
Best 15-inch Chromebook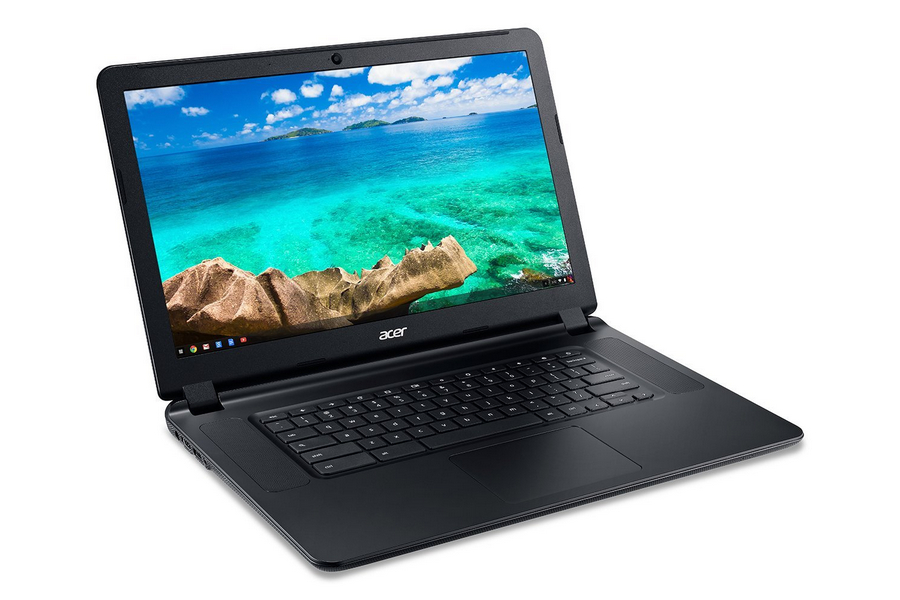 CPU: Intel Pentium N4200 | Graphics: Intel HD Graphics 505 | RAM: 4GB | Screen: 15.6-inch, FHD (1,920 x 1,080) | Storage: 32GB eMMC
Best For: Anyone who needs a 15-inch screen Chromebook
Why Acer Chromebook 15: The Chromebook 15 is one of the only Chromebooks to feature a 15-inch display, making it a rare case. The Acer Chromebook 15 portrays being 15-inch premium laptop rather than a pocket-friendly netbook and delivers the same screen as on higher-priced options. The big enough form factor of the device allows you the room for multi-tasking and features a dual-core Intel Pentium N4200. A perfectly balanced processor features a multi-core CPU to offer multi-tasking without a lag.
The best thing I loved about this Chromebook is the placement of its speakers, perfectly using the extra space. However, the keyboard feels little cramped if you are a person with large hands. The reason of listing it in the last is its old outdated design, lack of dedicated video outputs and the audio distortion.
Pros
Lightweight Design
Amazing Battery Life
Large 15-inch HD Display
On-point speaker placement
Fast Performance
Great Value at $400
Cons
No dedicated Video output
A minor audio distortion
Which Chromebook to Pick in 2018?
Choosing the best Chromebook for you initially starts with knowing the purpose of needing one of those. As Chromebooks are ideal for light work, they and were ideally introduced to increase the portability level with the primary focus on improving the battery life at low-price. All of the Chromebook runs on Internet-focused Operating System which is extremely easy to use and now also supports running Android Apps.
Most of the Chromebooks come with a touchscreen making it more convenient to use while you sketch or take notes. You can quickly follow up your daily tasks like mailing your client, running Google Docs, browse the Internet, running apps and all basic laptop functionality.
So if you consider our recommendation, our pick will be Asus Chromebook Flip as it the all-around performer in the Chromebook segment and can quickly get your job done for the bucks. However, if you want a powerful Chromebook, you can undoubtedly go for the Google Pixelbook. Also, the latest one from HP looks promising, but we need to check them out before suggesting you buy one.