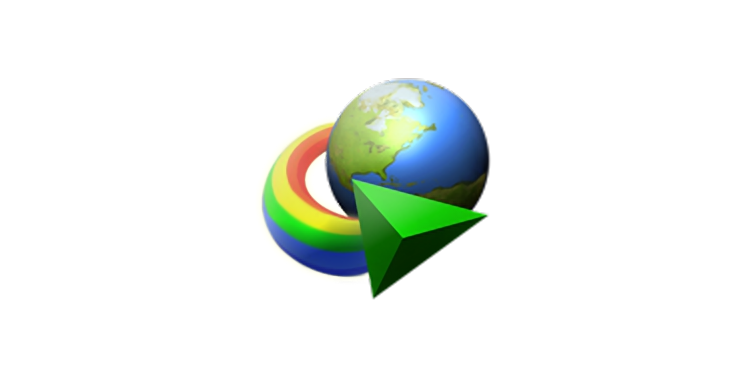 The Internet has a large number of utilities. It provides a great platform for downloading files and sharing it. Downloading files on windows with the help of a browser is good enough but not as efficient as using a download manager. As the internet has become an essential part of our life, a download manager software is a must for every system.
Here we bring you the best download manager for Windows and Android. Using download manager not only increase the overall download speed it lets you pause and resume anytime without interrupting the downloaded file.
While downloading large files traditional method can take longer time and it also may cancel due to some network error. Then you have to download the whole file once again. In this situation, using a dedicated download software is the most effective solution. It also comes handy when to download videos from Youtube and other websites.
Best Download Managers for Windows and Android
If you are in search for the best download manager which you can use on your Windows PC. Also, we list here the best available options for Android.
1. Internet Download Manager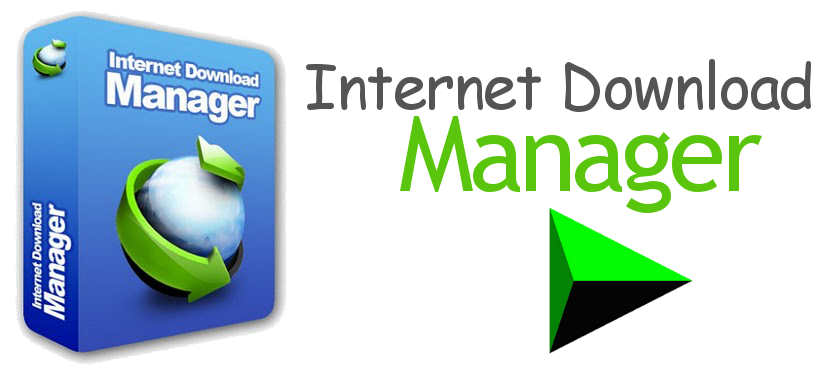 When we talk about download manager softwares, IDM is a sure winner. It is the most efficient option which let you download any type of files with ease. It automatically detects the download link from the browser and launches. It also categories different types of files in the different folder automatically.
Downloading Youtube videos with this is as easy as it can get. After installing IDM, you get the button on every downloadable link you come across. It gives you the options to download videos in different quality. It can be used for 30 days without paying anything after that you have to opt for a premium subscription. There are methods by which you can also increase IDM downloading speed.
Key Features:
Faster Download Speed
Enhanced virus protection
Browser Integration
2. Free Download Manager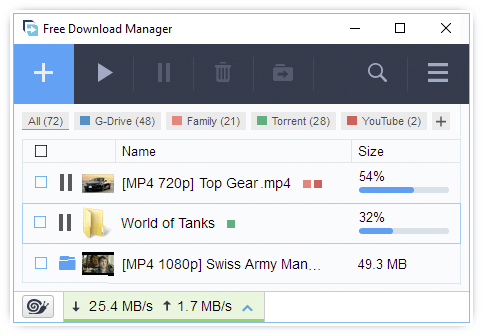 If you do not want to pay for the software subscription, Free Downloader Manager is a good option for you. It does not provide you features as rich as Internet Download Manager but it still is one of the best free download manager that you can use.
The features include Bit-Torrent support which let you download torrent files using this software. It provides an efficient tool for video and audio download. You can preview the video before downloading. You get a much faster download speed with Free Download Manager.
Key Features:
BitTorrent support
Preview audio/video files before download
Resuming Broken Download
3. Ninja Download Manager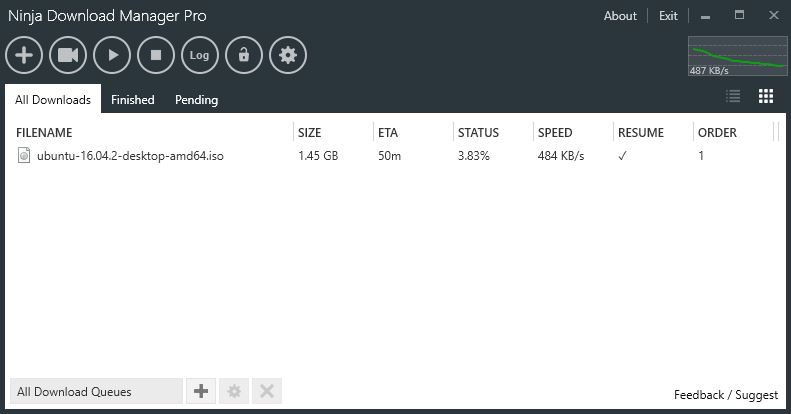 If download speed is your preference then Ninja Download Manager is the best option for you. It does not have the free plan available but it lets you use it for a fixed period. It uses multiple connections at the same time for a single file to increase the download speed significantly.
You can pause a download and restart it again without the need to start the download all over. For downloading video and audio files, it provides many options. It also has the built-in video and audio converter. You can download media from SoundCloud, Vimeo and Youtube etc.
Key Features:
Media Conversion
Chrome and Firefox Plugin
Proxy-Connection Support
4. EagleGet Download Accelerator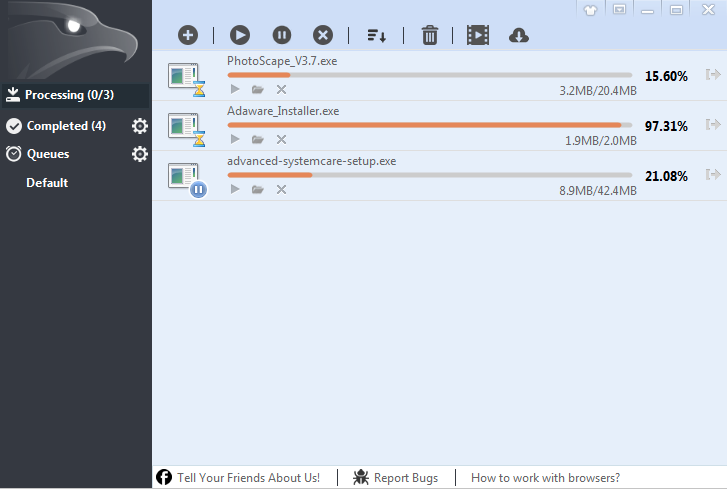 EagleGet is another great alternative for downloading files from the internet. It supports all file types for a faster download speed. It works with Chrome, IE, Firefox and Opera browsers. Automatic link detection will enable you to one-click download files from the browser only without the need of copy the download link and paste it.
One of the best features of this software is its minimal interface. It keeps the things simple and neat so a new user can also use it without much going through a complex process. With the help of smart scheduler, you can timely set a download process as you need.
Key Features:
Built-in download scheduler
Simple UI
Integrated Anti Malware and Anti Virus
5. Download Accelerator Plus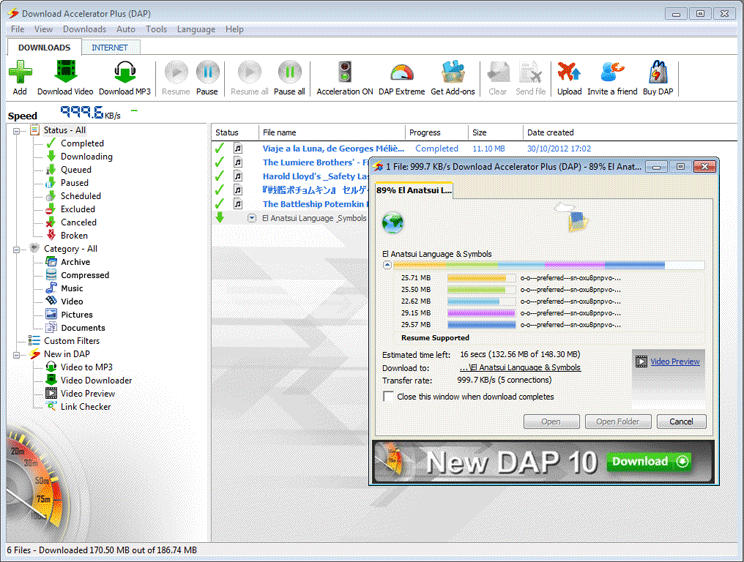 DAP is a powerful download manager software. It lets you download files and videos from the internet with ease. It supports downloadable links to videos, audio PDF, and all other file forms. The user can preview the video as it is downloaded.
Once you downloaded the files from the internet, you can convert its format as per your requirement. It can also be used to convert video files to an mp3 file format.
Key Features:
Video Preview
Valid Link Checker
6. Internet Download Accelerator
Internet Download Accelerator is another software similar to the free download manager. It offers a superfast performance and does not put the load on the system. It easily integrates with Google Chrome and Firefox.
It is available for free for non-commercial usage. Similar to IDM it divides the file to be downloaded in several parts and download them simultaneously to achieve the maximum download speed that can be achieved.
Key Features:
Simple Interface
Accelerated Downloads
Best Download Manager for Android
1. Advanced Download Manager
When it comes to Android OS, downloading files directly from the browser is not an efficient method. Hence using a download manager for Android is always the best option. Some files may be hard to download from a mobile browser.
Advanced Download Manager is the most popular App for downloading files on the mobile phone. You can download maximum three files simultaneously. You also have the option to control the download speed in real time.
2. Loader Droid
Loader Droid is another great app that can be used on Android. It let you download any type of file with a more speed that you can get from downloading from a browser. It not only maximizes the download speed but also organize the files according to different formats. It also supports auto-resume option so that your download resumes if your network connection is disconnected in between a download.
3. Turbo Download Manager
If you are looking for a download manager that is user-friendly and can enhance the experience of using your mobile then Turbo Download Manager is the best option for you. It can increase the default download speed up to 5 times. It also gives you a stock app like experience that is light on system resources.
4. Downloader
As for PC users, Internet Download Manager is the premium option, a similar option is provided by this app for Android users. It contains features like scheduling downloads, link replacement, resumable download etc. The interface has been kept simple and effective.
Final Words
The Internet is a huge platform, you can find all sorts of things here. Use the above-mentioned Download Manager software that enables you to get a faster download speed and a more efficient way to download files from internet. For Windows IDM is the most feature rich download manager that you can use. But as it requires premium subscription you can go for Free Download Manager.
Android on the other hand provides a lot of options for download managers for free. The list is not exhaustive and can contain many other softwares and apps. But after extensive research the one listed here are the best you can find.