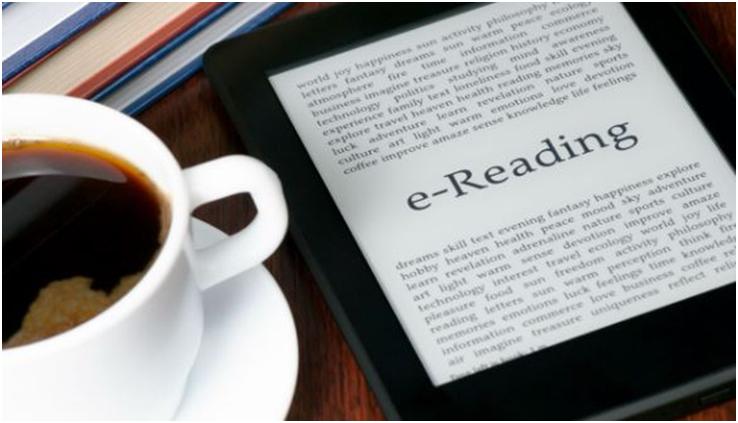 Human life has been materialized by technology in a revolutionary way over the time. It is seen that our lifestyle has been changing immensely within a decade. As some people precisely referred it as the era of Dot com, we realize the changes in all individual lives.
With the raging growth of internet availability, many of us have connected our daily interests to the on growing advancement of Technology. Pointing out a small example here, reading online is one of the daily bouts which was not an aspect of our daily life.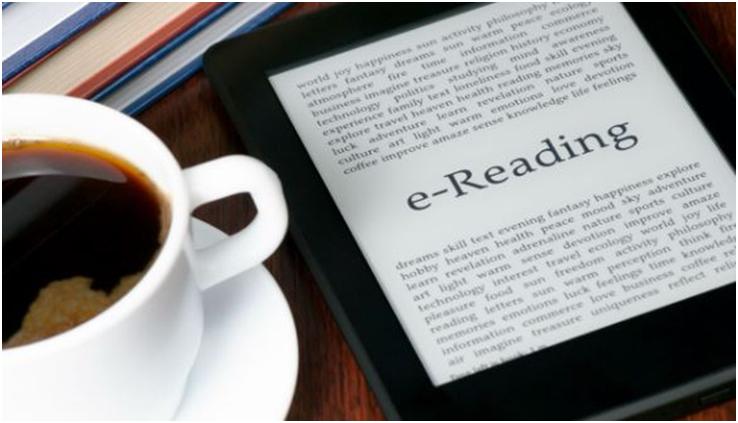 Today, if we analyze from dept, we will see many of us have placed eReading over the holding of a piece of bounded pages in covers; the Books.
Contretemps will always emerge; while many others still give priority to the feeling of holding a Book in hand. Discussions, arguments, and contretemps will arise. We are not here for the conclusion of that context.
Being part of highly increasing popularity and demand of ePubs today, we are here with several ePub reader for Windows users. There are many other formats like PDF, mobi, Azw. But you might intereseted to know How ePub, PDF, Mobi, Azw formats differs.
Advantages of Online Reading With ePub Readers

Assuming you are one of the ePub Reader enthusiasts, you can find many advantages of eReading.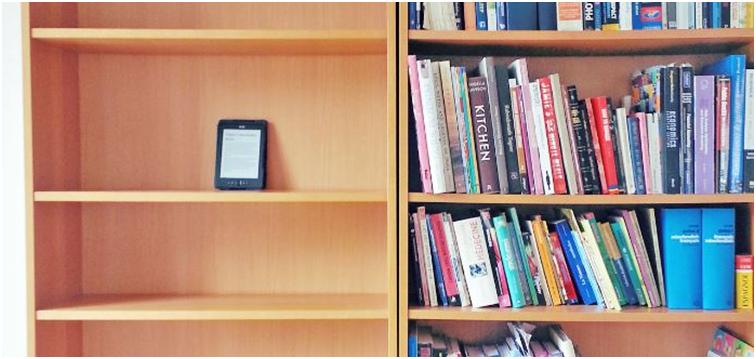 To include some of these advantages-
We don't need to visit Libraries
We don't need to visit Bookshops
Saves space in our Bookshelves
Saves time and effort
Light in weight to carry
I does not matter which device you got, some best ePub readers or Epub Viewers are well compatible in any of your device such as Smartphone, Tablet, or Windows PC.
Best ePub Reader for Windows Generated Devices

I have already mentioned that your device would be anything, mostly you need is a right tool of ePub viewer to have fun of eReading at anywhere and anytime.
As we currently focused on the best ePub reader for Windows generated devices, we are trying to spotlight on the best eBook reader for Windows 8/8.1/10 or latest.
Below here are some best epUb reader Windows can happily sneak into. Check this out-
12. Freda

Freda is certainly best Windows ePub reader for its user-friendly and attractive interface. This tool supports various formats of eBooks such as FB2, EPUB, and HTML. If you are onto best eBook reader for Windows8 or 8.1, Freda is the must have application.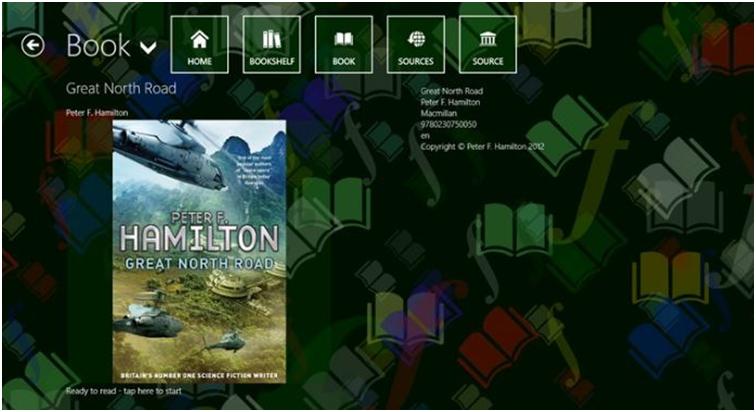 Although Freda does not offer a dozen of features, the app is highly customizable in order to give flexible user experience.
Platform Support: Windows 8/8.1
Price: Free
11. BookViser

BookViser is the best ePub reader for Windows 8 users. If you are taking step by step with the pitch of modern generation and yet want to taste the old flavour of reading with it, BookVser is the best ePub viewer for you.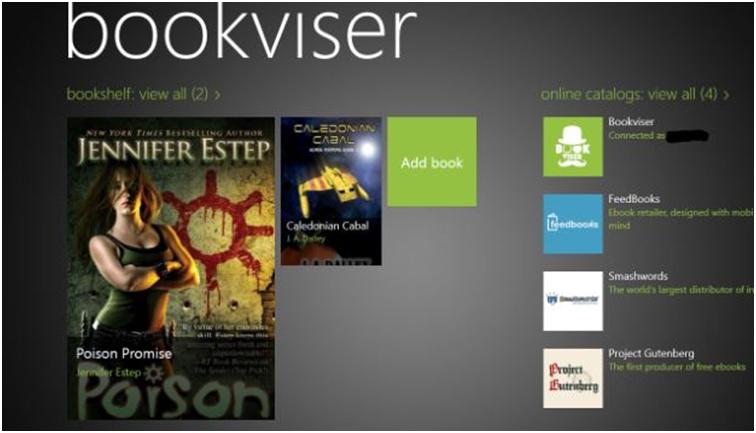 This certain tool also supports an impressive range of formats for eBook lovers. Additionally, the tool offers various eBooks for free to its users.
Platform Support: Windows 8
Price: Free
10. EpubReader

EpubReader comes with its premium version of user accessibility. Windows 8 users can have a huge number of features which are worth paying for. It also offers some essential featureslike Library management and user Customizationwhich are specialized for better reading experience.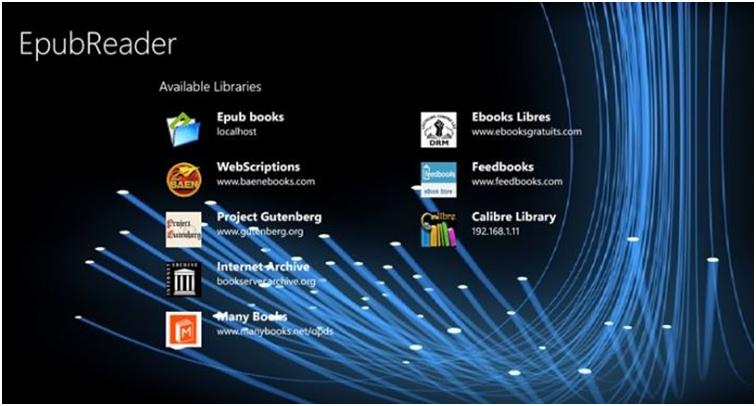 Platform Support: Windows 8/8.1/Latest
Price: $2.5
9. Cool Reader

Cool Reader is known for being open-source platform for eBook readers. Although, it is an open-source service, Cool Reader offers many useful features such as Bookmarking, and multi-format supports. It is certainly one must have ePub reader for PC generated with Windows XP, Vista, and latest ones.
Platform Support: Windows 7/XP/Vista/Latest
Price: Free
8. FBReader

FBReader is specially design for the readers who like less distraction while reading. It, however, looks classic, but FBReader offers an impressive range of free eBooks,and formats such as mobi, fb2, rtf, epub and html.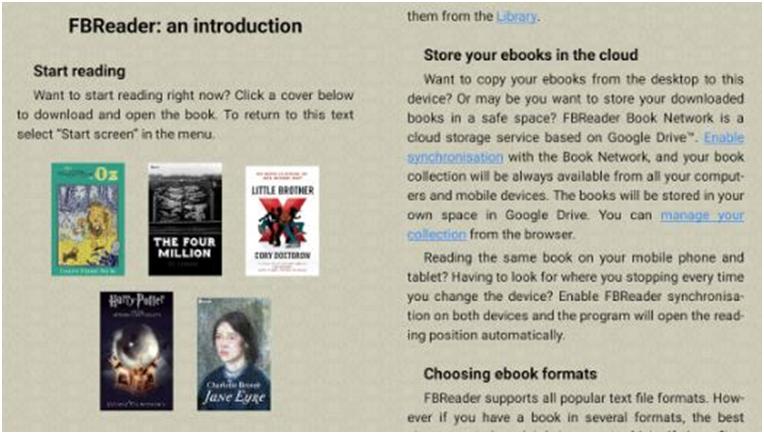 Platform Support: Windows XP/Vista/7/8
Price: Free
7. Calibre

Calibre is one of the bestePub reader for Windows operating systems. Customization, Library management and user-friendly interface is the best priority Calibre puts on.And of course, this tool has the modern touch on it despite of being easy to use even for beginners.
Platform Support: Windows Vista/7/8/10
Price: Free
6. Sumatra

Sumatra, also recognized as SumatraPDF is one best Windows ePub reader that supports high range of formats including PDF, XPS,CBZ, CBR, mobi, epub and more. Simplicity is the key feature of this app. Hence, it comes with both the portable and standalone app version.
Platform Support: Windows XP/Vista/7/8
Price: Free
5. Cover

Cover is especially known for its comic book contents. It supports eBook formats of mobi and epub. If you are a comic lover, this is the must have ePub tool for you. Apart from offering various eComic books, Cover also has a collection of free eBooks which you can rely on.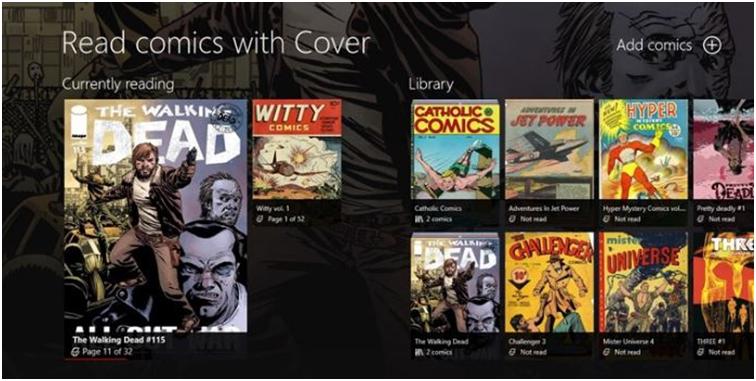 More importantly, as we are moving ahead with advance technology, this tool supports all latest Windows operating systems.
Platform Support: Windows 8.1/Latest
Price: Free (In-App Purchase)
4. OverDrive Media Console

OneDrive Media Console allows you to read eBooks in epub format of various sources such as School Library,Your Public, and your Local Computer. Reading experience of this tool however pretty classic like many other ePub viewers out there, the key features of this tool such as bookmarking, various font & colours, and table of content are the main attraction.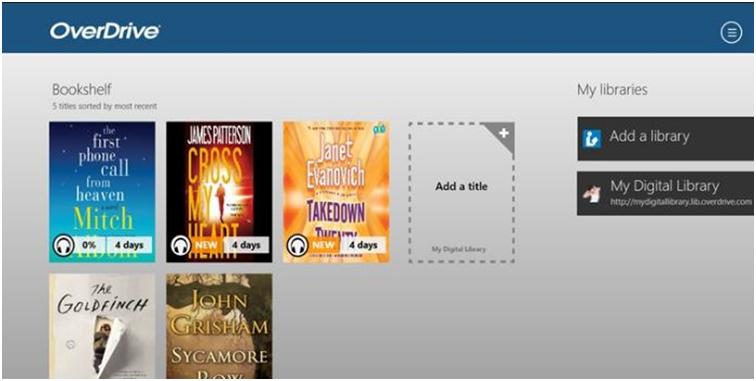 Platform Support: Windows 8/Latest
Price: Free
3. Book Reader

Book Reader is rich with all of modern features an ePub reader for PC should have. Its multi-column feature lets you to read your favourite eBooks on a bigger screen. It also has three different types of in-built themes, various font & size customization, indoor and night reading features. You can alos pin out your desired or favourite eBook which you can directly get into from your desktop.
Platform Support: Windows 8/Latest
Price: Free
2. Nook

Nook is the best ePub reader for Windows latest versions for its highly user-friendly, straightforward, and simple interface which can be used by any person in ease. I have placed this tool on the top 2nd as this offers various formats of eBook free of cost and attractive looking Homepage.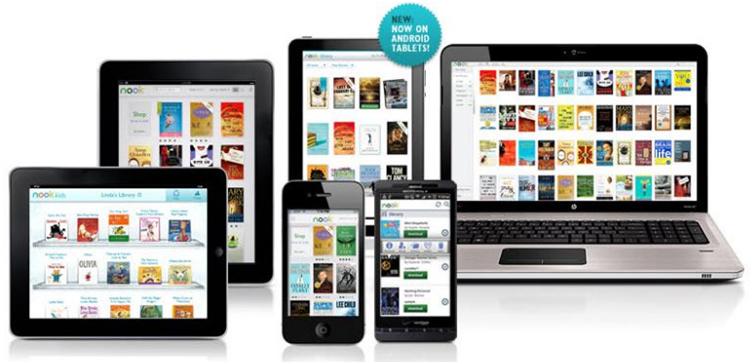 Platform Support: Windows 8/Latest
Price: Free
1. Kindle

Kindle is the best ePub reader among all the awesome ePubreader for PC uses.One may need to be an Amazon subscriber to use this tool, but the freedom to read online this tool offers you may not find on any other source.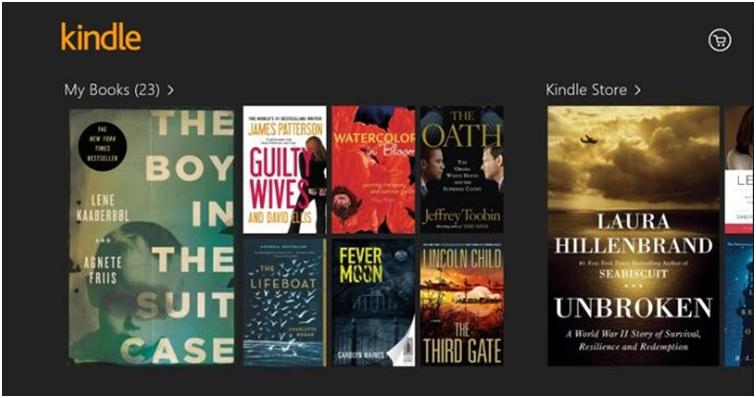 Using Kindle, you can get all those eBooks you have stored in Cloud storage just instant.
These are the 12 best ePub reader for Windows generated computer users.If you are once a Bookworm and now stepping ahead with today's advance technology, these best ePub readers are the best things you could start your day with.