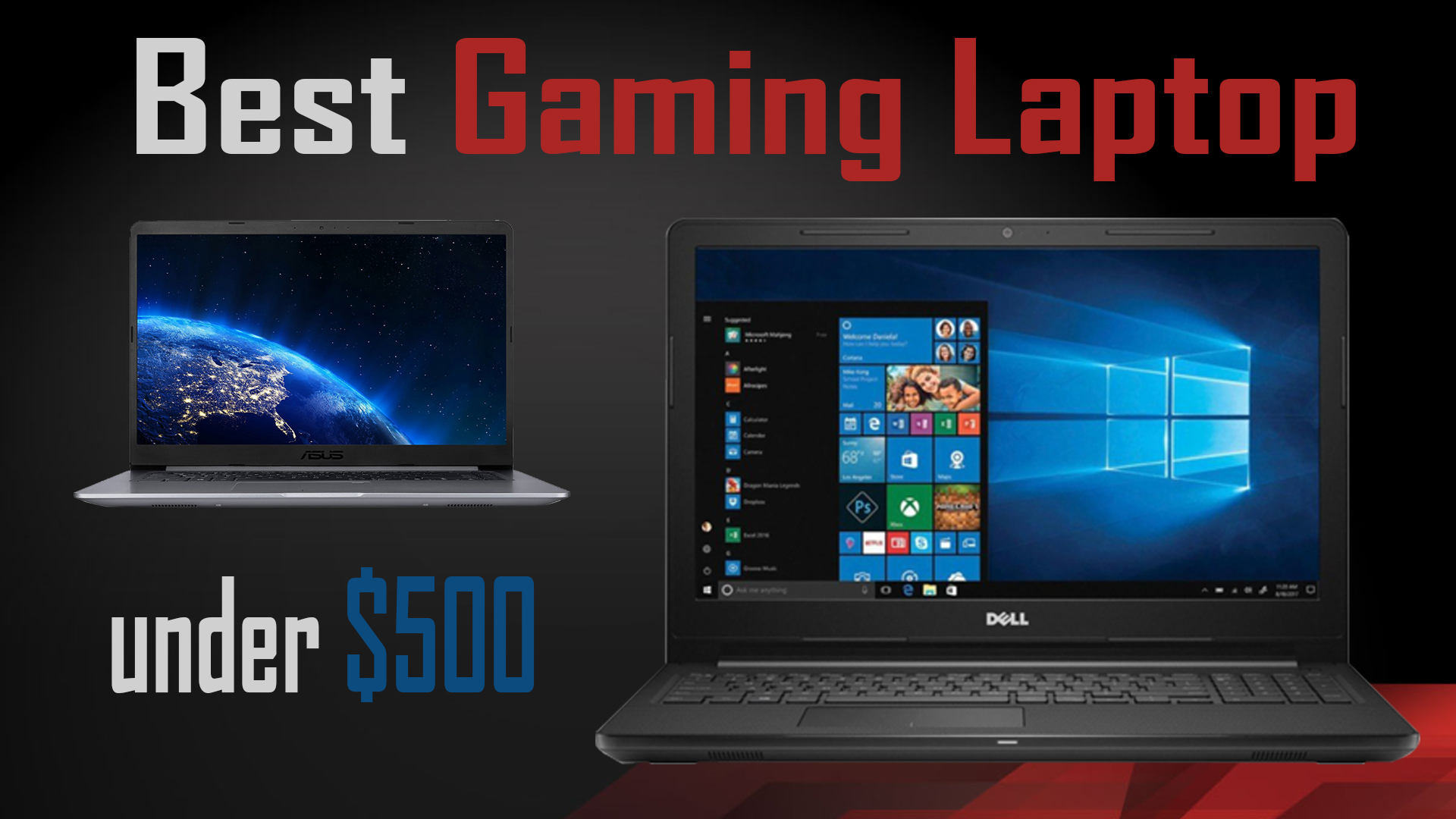 Buying a cheap gaming laptop is a myth as finding a good one can be a tough task in the eyes of most of the gamers. However, we spent hours on researching for the best gaming laptop under 500 dollars, and we picked the 5 best laptops. We made a list to help you save your money and time. As we made this list to ensure that our readers end up buying the best budget gaming laptop according to their need.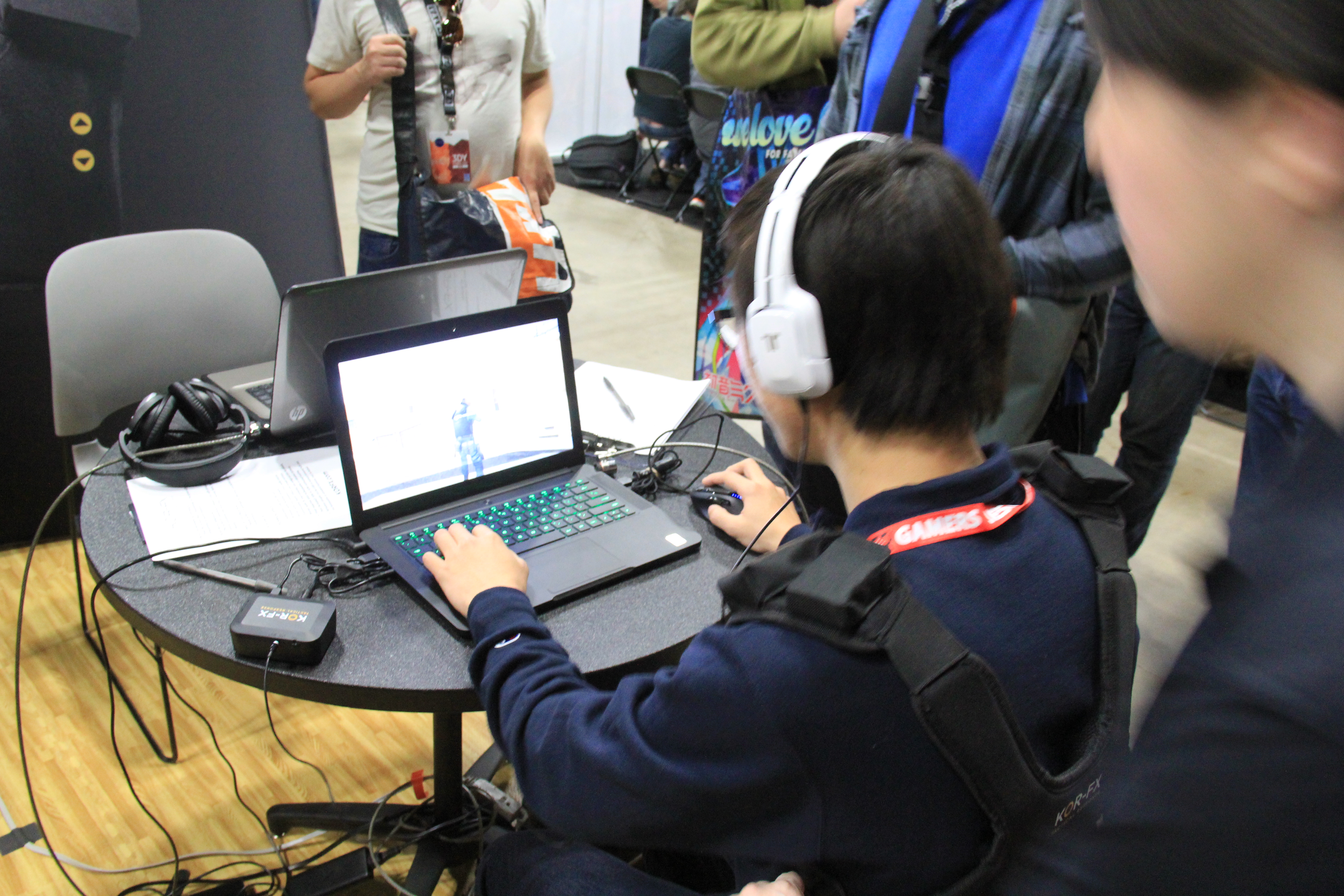 With growing tech and new gadgets getting launched every day, availability of laptops has increased but created confusion because of the hype created by the laptop manufacturers thus making it risky and tricky to spend your money. The budget gaming laptops come with a price range of 500 dollars with a 17-inch laptop and the portable, lightweight 15-inch laptops with their own unique set of features. These laptops can complete all your regular work of the office, for watching movies or listening to your favorites and of course the classic titles in low settings.
Also Read: Best Laptop you can buy for 400 Dollars.
These are the parameters based on which these laptops made it to our list:
Hardware Performance
Customer Feedback
Price Range and Discounts
Features
Ease of Design
5 Best Gaming Laptop under 500 Dollars
So here the 5 Best our recommended considering our parameters with their brief review, features, pros, and cons to make it easier for you to choose the best laptop under 500 dollars for you in 2018. We have also added their buying links and to get the best deals on each of the mentioned laptops!
Let us begin…
Asus, a brand known for delivering budget-friendly laptops with on-point pricing and competent machine and its 2017 Vivobook F510UA-AH51 is no less. With stunning design and gorgeous looking 15.6-inch display, Vivobook F510UA is the best laptop for casual games looking to play some latest titles at low settings. It is very responsive and snappy, all thanks to the inclusion of latest 8th-Gen Intel i5-8250U running at 1.6 GHz Processor and 8 GB DDR4 RAM. With these set of powerful hardware, you can make your applications comfortably with any sluggish feel. The machine carries a lighter and thin design and just weighs only 3.7 pounds to make it easily portable. Talking about the display, it has a Full-HD 1920 x 1080 IPS NanoEdge Display with 80 percent screen-to-body ratio.
About the storage, ASUS did compromise by opting a slow 1TB HDD running at 5400RPM instead of an SSD. It holds an average battery backup of 5 hours and 30 minutes as reports say. The machine is powered by the Intel UHD 620 graphics which does not deliver high graphics performance but will undoubtedly allow you to play some classic or latest titles in low settings. It also comes with all the modern USB 3.1 with a reversible USB C connector to enable super fast data transfers. Asus's Vivobook is a laptop with excellent performance under budget and is super portable for business and people who travel wishes to travel with their personal computers.
Features:
Intel Core i5-8250U 1.6GHz Processor
Intel HD Graphics
8GB DDR4 RAM
1TB 5400 RPM HDD
15.6 inch, 1920 x 1080 pixels
Windows 10 Home
13.25 hours battery life
3.7 lbs
Pros
Responsive
Solid performance
Up-to-date CPU
Portable & Lightweight
Premium look
Cons
Keyboard flex
Slow hard drive
The HP Pavilion 1BQ14UA sports a 17.3-inch large display, the display has a good glossy brightview display. This seems to draw the most attention to this laptop. The display is good and comes with resolution of 1600 X 900 pixels, which means it is not Full-HD as with most modern but pricier laptops. It comes with a dual-core Intel i5-7200U, a powerful enough CPU, and 8GB of DDR4 RAM. The overall user experience is comfortable but with the slower 5400 RPM HDD takes time to load your programs in comparison with a laptop with an SSD.
With 1TB of storage, storing your files or games will not be an issue. With the integrated graphics support of Intel HD Graphics 620 let you play mostly all the newer games like GTA 5 and more in low settings. However, the Numpad and power button come with no backlight support. With the battery life of around 5 hours is average, but you will need to search for an outlet if you wish to use your laptop away from your place. Talking about the speakers, they are positioned at the bottom of the laptop, which results in degrading the overall audio quality.
Features:
Intel Core i5-7200U 2.5GHz Processor
Intel HD Graphics 620 GPU
8GB DDR3 RAM
1TB 5400 RPM HDD
17.3 inch, 1600 x 900 pixels Display
Windows 10 Home
15 hours battery life
5.84 lbs
Pros
Fast processor
Plenty of storage space
Large display
Decent amount of RAM
Cons
Dull audio
No backlight keyboard
Slower 5400rpm hard drive
The Acer Aspire E15 has been our choice for Best Laptop under 400 dollars and with the specification on the board, this machine has managed to make into this list too. Running some classic or the new titles is an easy task for Acer's Aspire E 15 E5-575-33BM. With the support of Intel's Kaby Lake Processor and the super fast USB Type-C v3.1 port and Bluetooth v4.1, this laptop is among the favourites in the list. Powered by a 7th Generation Intel Core i3-7100U processor with a 4GB of DDR4 RAM, you can easily complete you daily tasks like web browsing, word processing, video streaming and more.
However, with a lower RAM of a mere 4GB, some may struggle with few hardware intensive apps, but you have an option of upgrading it for upto 16GB. The machine comes with a Full-HD Display and also the Acer's ColorBlast Technology, it delivers twice more colors than the other laptops in this price range. Moreover, with Acer's Bluelight Shield, it also helps to reduce the eye strain by reducing the excessive blue light from the display. With 1TB of storage, storing files or games will not be an issue but will result in slow boot up in comparison with SSD's. Overall the laptop looks great and has all the necessary hardware and features one needs in a laptop.
Features:
Intel Core i3-7100U 2.4GHz Processor
Intel HD Graphics 620 GPU
4GB DDR4 RAM
1TB 5400 RPM HDD
15.6 inch, Full-HD Display
Windows 10 Home
12 hours battery life
5.27 lbs
Pros
Full-HD Display
7th Gen Intel Processor
USB 3.1 Type-C
Battery life
Price to performance ratio
Cons
Only 4GB of RAM
Slower 5400rpm HDD
The Dell Inspiron I3567-5664BLK-PUS comes with a 15.6-inch display with its decent specs of the price, as it comes with an Intel i5-7200U and 8GB of RAM, to deliver to your some decent multitasking capabilities. With these specs under the hood, this machine is capable to run soem demanding and heavy programs really well. However the most talked about features were the backlight keyboard and 2TB of massive storage. The build looks great and gives a premium feel to it.
However, it sports a 720p touchscreen display with limited viewing angles. While the boot and load time of applications is slow with the inclusion of a slower 5400 RPM mechanical drive instead of an SSD. The Dell Inspiron I3567 offers an average battery life of 5-hours and comes with an integrated Intel HD 620 graphics card. The Dell Inspiron I3567-5664BLK-PUS 15.6-inch laptop offers users a substantial experience with great Audio quality and on-point pricing for the CPU included.
Features:
Intel Core i5-7200U 2.5GHz Processor
Intel HD Graphics 620 GPU
8GB DDR4 RAM
2TB 5400 RPM HDD
15.6 inch, 1366 x 768 pixels IPS Display
Windows 10 Home
5 hours battery life
5.07 lbs
Pros
Price
Decent performance
Backlit keyboard
Plenty storage space
Cons
Mediocre screen quality
Slow HDD
Average battery life
5. 

Lenovo 320-15

 – Best AMD Budget Gamign Laptop
The Lenovo 320-15ABR has decent specs for the price and comes with a 15.6-inch display. Also, the 2 GB of AMD Radeon R7 M265 with the AMD A12-9720P 2.7 GHz processor and 8 GB RAM it packs enough power, if you wish to play few mordern titles at low to medium settings easily. With the inclusion of decent CPU, DDR4 RAM and GPU, this laptop can be effortlessly used for multimedia processes like video streaming, photo editing, sending mails or for documentation.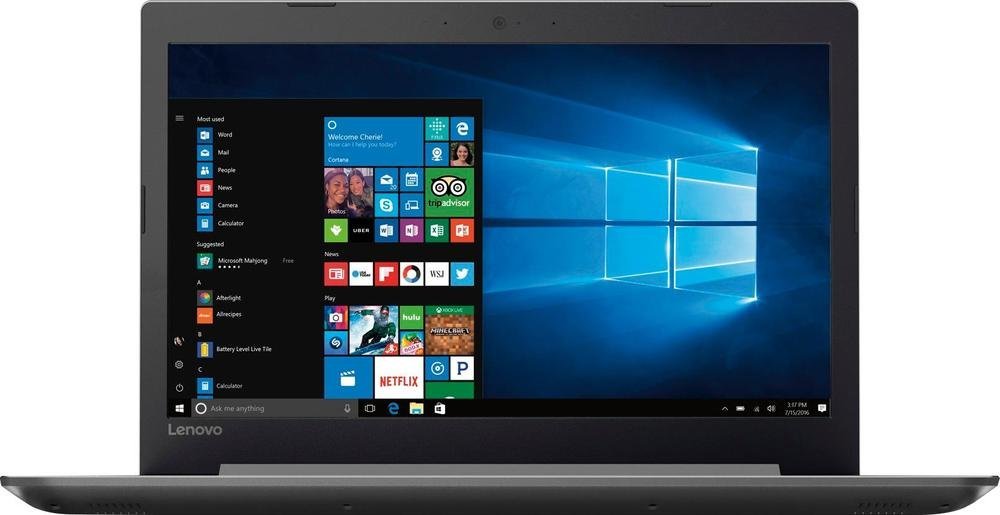 However, Lenovo opting for a slower 5400RPM hard drive which results in slower boot up time and makes the system sluggish because of longer load times. Moreover, the inclusion of an SSD can cause in pushing the price of the machine. With 5-hours of battery life, you need to find a power port to charge up the device after prolonged usage. The 15.6-inch LED screen is 1366 x 768 is dim, which I find disappointing. The Keyboard is comfortable and comes with a modern USB-Type C port to ensure lighting fast data transfer.
Features:
AMD Radeon R7
8GB DDR RAM
1TB 5400 RPM HDD
15.6 inch, 1366 x 768 pixels
Windows 10 Home
5 hours battery life
4.8 lbs
Pros
Value
Decent performance
Decent Hardware
No Bloatware
Cons
Mediocre screen
720p resolution
May be noisy
5-hour battery life
Wrapping it Up
With this we have covered all our recommended list for best gaming laptop under 500 dollars. We hope it would help you save your time and money for the choosing the right laptop for you in this range to meet your needs. You can also check out list of best laptops under 300 dollars and best laptops under 400 dollars if you wish to save few more bucks. However, if you like or find any better budget gaming laptop you think deserves a spot in our list which is not listed here, feel free to comment in the section below and we will get back to your with the updates ASAP.