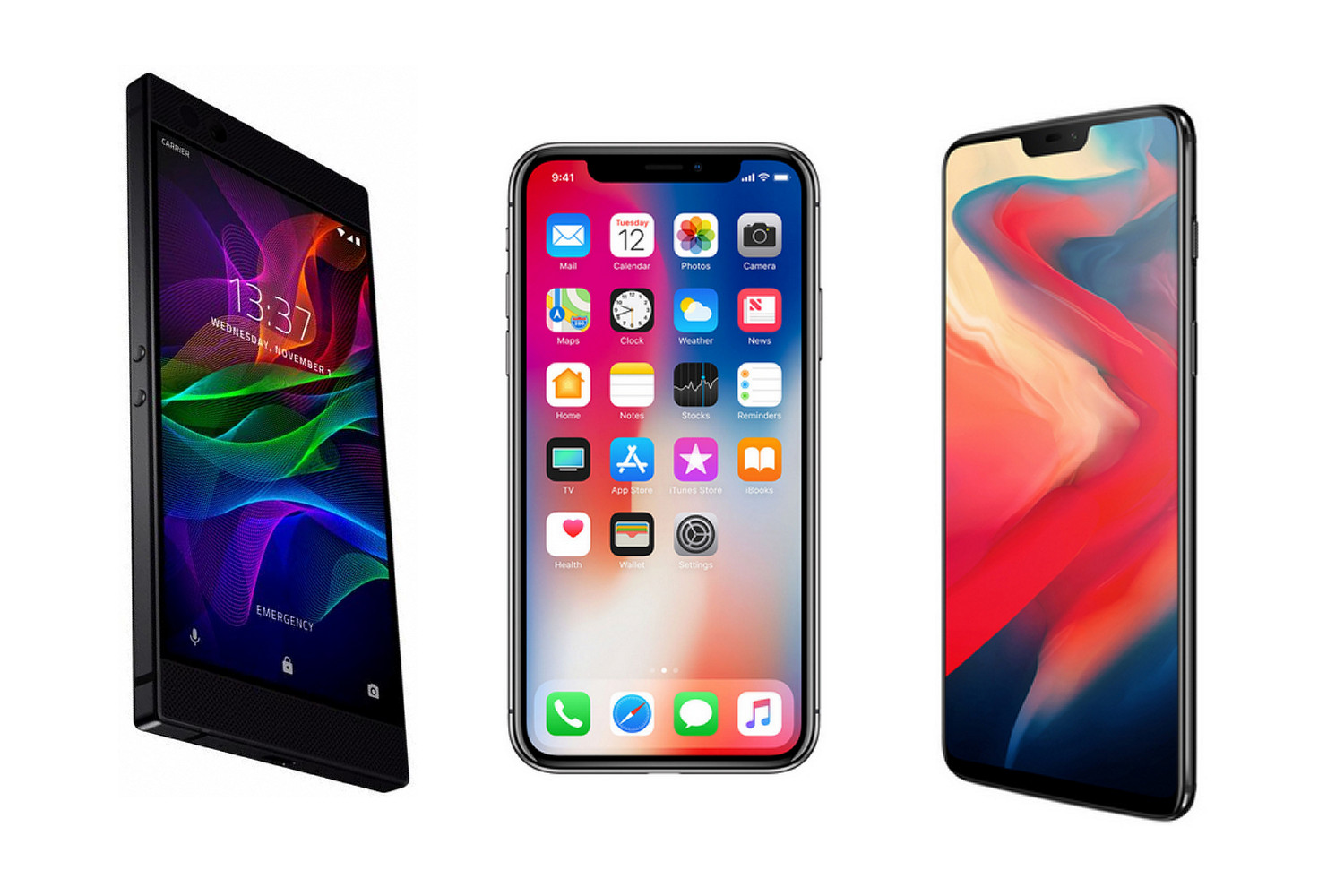 Today, if you are buying a high-end smartphone means you are also getting powerful specs with the device. Powerful hardware means excellent performance and fast multitasking which are also the best features for gaming on a smartphone. However, choosing a flagship phone is easy but gets tough with the availability of so many high-end smartphones available in the market.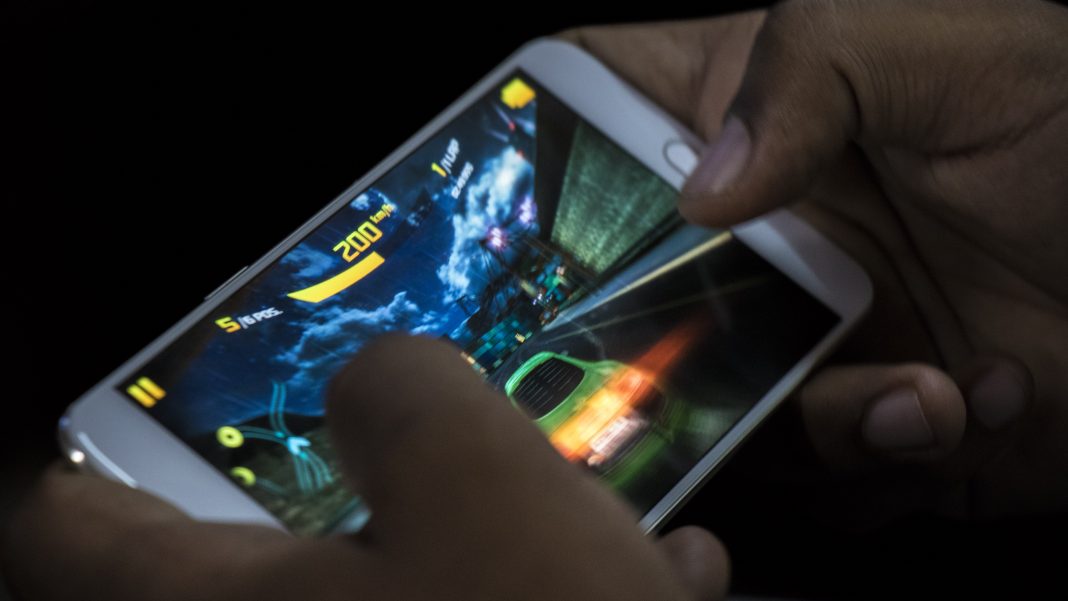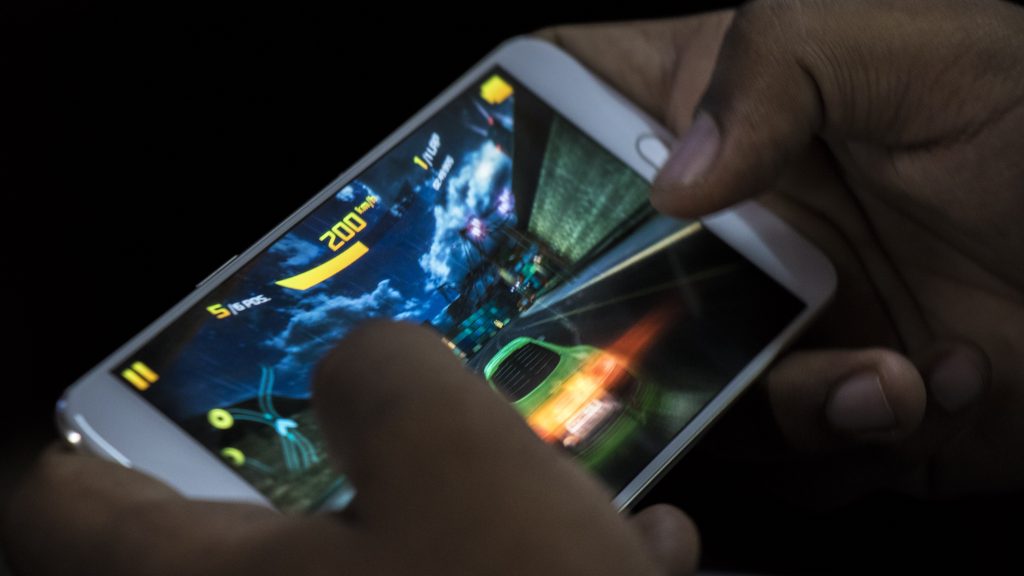 The list goes on, whether you are thinking of iOS or Android as to invest in,  features and performance being the primary factor knowing that they don't come cheap. For the choice, if you are going for the best specs and unique offerings, each company has their USP with their flagship series of smartphones like a 120Hz screen on Razer Phone, Dash Charging and Killer Hardware on OnePlus 6 at budget pricing and it goes on.
So make this choosing game a little easy for you, we have listed a round of best smartphones for gaming in 2018. All the phones are packed with powerful chips and massive RAM while some have the best speakers and display in the flagship segment. The reason why we have listed any mid-range phones is that we don't want you to compromise in the performance while playing your favorite games like PUBG, Fortnite and other top-list games in the market.
While playing games on a mobile, the phone needs a powerful CPU and high gigabyte RAM to run it seamlessly. More importantly, it depends on the application management and how compatible the operating system and other features like bright resolution screen and battery backup plays an important role. So to make this easy for you, we have listed 7 best smartphones for gamers for a smooth and flawless gaming experience. We have personally tested each of them and came out with the results. So keep reading to know which is the best gaming smartphone for you to choose.
Best Smartphones for Gamers on 2018
Let's get started…
1. Razer Phone – Editor's Choice
Bold, Powerful, and Extremely Noisy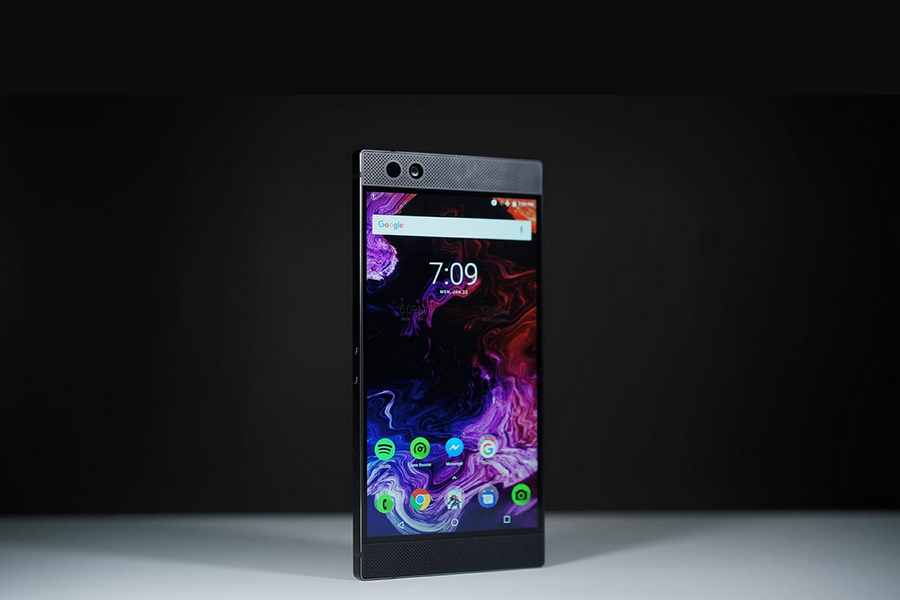 Weight: 197g | Dimensions: 158.5 x 77.7 x 8mm | OS: Android v7.1.1 | Screen size: 5.7 Inch | Resolution: 1440 x 2560 | CPU: Qualcomm Snapdragon 835 | RAM: 8GB | Storage: 64GB | Battery: 4000mAh | Rear camera: 12MP | Front camera: 8MP
Razer a company dedicated to gamers launched their first phone last year with the amazing 120Hz display, the only one found on the phone currently. The phone got great responses for its gaming aesthetics and yesteryear's flagship chip snapdragon 835 plus 8 gigs RAM to take your gaming to another level. With this powerful hardware and a huge 4000mAh battery, this device from Razer can run any game available without breaking a sweat.
Most importantly, it comes stereo Dobly Atmos front-firing speakers for the perfect feel while you are busy in a battle. We found it to be the best speakers on a smartphone. Talking about the software, the device runs on clean stock Android with few theme customizations making the best smartphone for gaming in 2018.
Pros
Best Smartphone Speaker with Dolby Atmos
Huge Battery lasts all day
120Hz Refresh Rate is buttery smooth
Fast Charging
Gaming Aesthetics from known brand for gamers
Cons
Average Camera
Missing 3.5mm headphone jack
2. iPhone X
Elegant OLED with iOS Perfection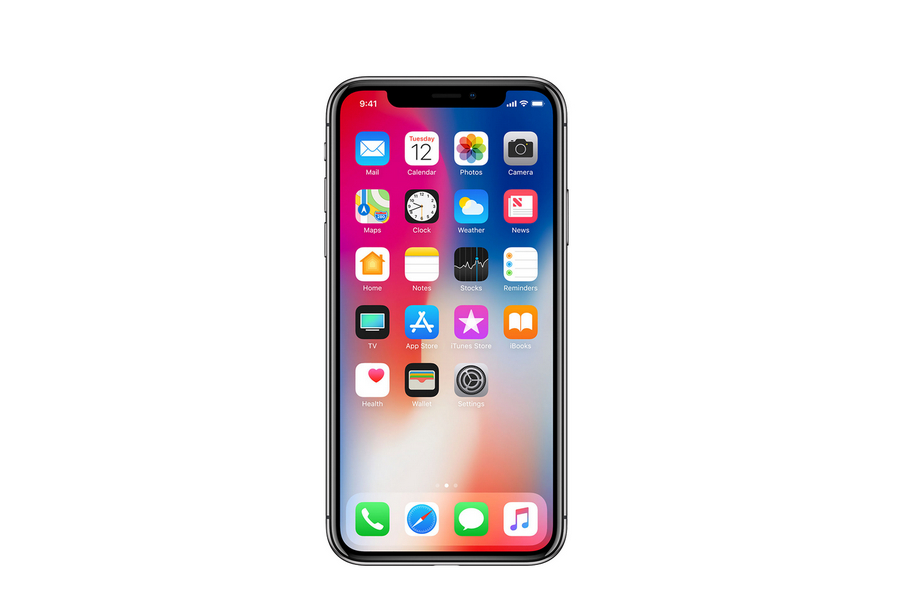 Weight: 174g | Dimensions: 143.6 x 70.9 x 7.7mm | OS: iOS 11 | Screen size: 5.8-inch | Resolution: 1125 x 2436 | CPU: A11 Bionic | RAM: 3GB | Storage: 64/256GB | Battery: 2716mAh | Rear camera: 12MP + 12MP | Front camera: 7MP
What makes it one of the best smartphones isn't the selfie features and bezel screen but is the availability of games on the App Store. Whether it is a classic game or a high-end fps game, it gets on Apple App Store first, so you are no losing any chance to try any game on it. Apart from that, it is the best phone from Apple so far runs on A11 bionic chipset coupled with 3GB RAM to offer to the maximum feel of the game without a single percent of lag.
The iPhone X has one of the best bezelless screens in the market plus the smoothness of iOS operating system is a charm. No matter which game you play, the iOS promises to optimize it the best way possible to deliver the power of chipset. Moreover, by the time you find a new game on the App Store, it will be omptimized and free from nasty bugs which doesn't happen on Play Store. Apart from this i'm more towards the Android for customization which you don't get to try on iOS devices.
Pros
Smoothness of iOS
OLED screen looks gorgeous
Excellent Camera
Cons
Limitations of iOS
Very Expensive
3. OnePlus 6
Beast Performer on Budget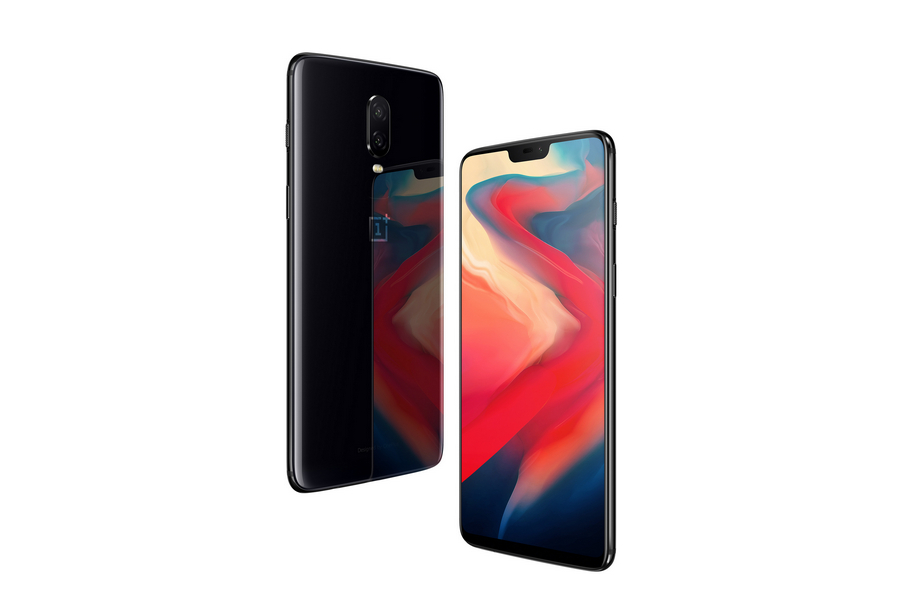 Weight: 177g | Dimensions: 155.7 x 75.4 x 7.8mm | OS: Android v8.1 | Screen size: 6.28-inch | Resolution: 1080 x 2280 | CPU: Qualcomm Snapdragon 845 | RAM: 6/8GB | Storage: 64/128/256GB | Battery: 3300mAh | Rear camera: 16MP + 20MP | Front camera: 16MP
This device from OnePlus is the latest smartphone to have the best CPU Snapdragon 845 from Qualcomm coupled with 8 gigs of RAM. Like its predecessor OnePlus 5T, this device follows the same legacy of offering flagship specs to deliver powerful performance at budget pricing in comparison with other high-end devices. Moreover, this isn't it; the device runs on latest Stock Android Oero skinned with very light Oxygen OS. The Oxygen OS is known clean interface to provide power to the Apps in need, thanks to its excellent RAM management.
Moreover, the OnePlus 6 is equipped with some great sets of camera and the 19:9 beautiful bezel less screen. My favorite feature from OnePlus is the DASH Charging, although it doesn't best battery life but using its dash charging, it hardly takes an hour to juice it up for your season of hardcore gaming. We highly recommend you to go for this if you are less on budget but want flagship specs. This is yet another fastest Android device right now taking the crown from OnePlus 5T.
Pros
Flagship specs at budget
Great Cameras
Dedicated Headphone jack port
Sleek Design
Smooth Oxygen OS
Dash Charging (Fastest yet)
Cons
No Expandable Storage
Only Full-HD Screen
4. Samsung Galaxy S9/S9+
Samsung's Best Gaming Option with the Best Screen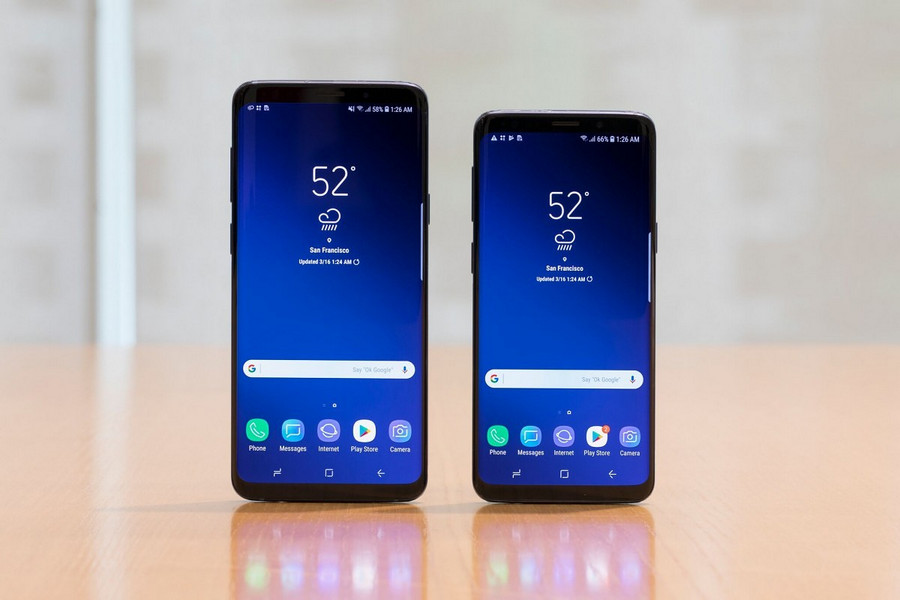 Weight: 189g | Dimensions: 158.1 x 73.8 x 8.5mm | OS: Android v8.0 | Screen size: 6.2-inch | Resolution: 1440 x 2960 | CPU: Exynos 9810/Qualcomm Snapdragon 845 | RAM: 6GB | Storage: 64/128/256GB | Battery: 3500mAh | Rear camera: 12MP + 12MP | Front camera: 8MP
We have put the Samsung Galaxy S9 and S9 Plus in one spot because they nearly offer same hardware and gaming experience under the hood. However, both phones are powerful performers powered by Snapdragon 845, Adreno 630 graphics and 4GB RAM (6GB on S9 Plus). However, it doesn't only have the powerful CPU, what gets it ranking is it's gorgeous, large and sharp infinity display curved till the edges of the device. Both the devices are Super AMOLED and support HDR10 for striking visuals.
Apart from latest hardwares, Samsung also has software based tools for gamers which help them taking screenshots, recording gameplay and keep the irritating notifications away while you are on a important mission. Moreover if you love the fantasy world of Virtaul Reality, Samsung is the best choice for you as it also offers Gear VR headsets for super sharp VR expereinces on these devices.
Pros
Big gorgeous display
Powerful Peformance
Great Cameras
Dedicated Game tools
IP68 Water Resistant
Cons
No snapdragon 845 in India, Exynos 9810 is a weak performer
Heavy UI
5. OnePlus 5T
Big Screen, Killer Specs, Bang for the Buck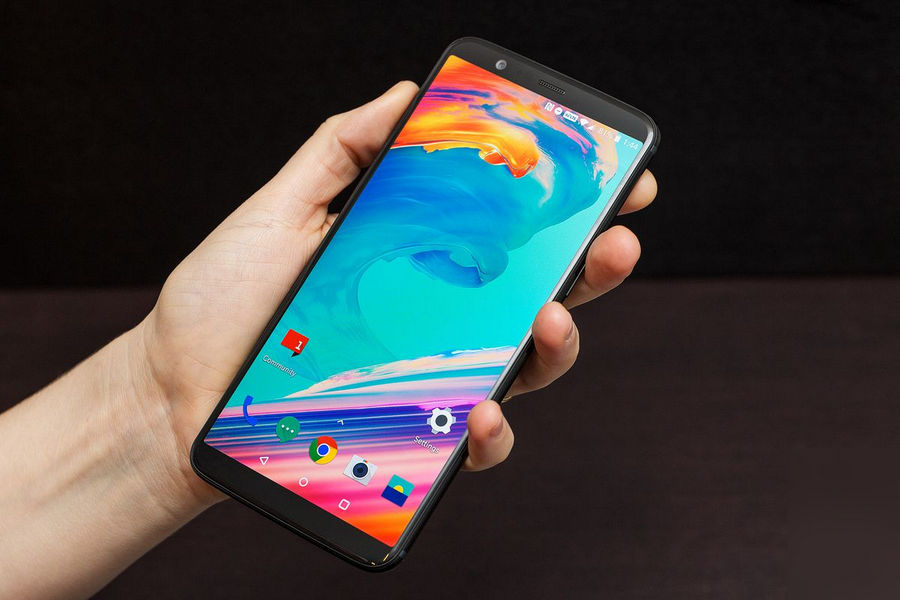 Weight: 162g | Dimensions: 156.1 x 75 x 7.3mm | OS: Android v8.1 | Screen size: 6.01-inch | Resolution: 1080 x 2160 | CPU: Qualcomm Snapdragon 835 | RAM: 6/8GB | Storage: 64/128GB | Battery: 3300mAh | Rear camera: 16MP + 20MP | Front camera: 16MP
Last year OnePlus 5T was the most powerful Android device before its successor OnePlus 6 took its place. Although, what made this phone on our list is the price at which it is available to purchase. So if you a gamer but work doesn't let you get your hands on gaming consoles, this is the on of the best options at nearly the same pricing. No matter it has a generation older CPU but can still make other flagships run a sweat.
Similar to Samsung, OnePlus also offers some gaming tweaks for their fans known as "Gaming Do Not Disturb Mode" in which buggy information no more disturbs you with the network boost for the game you are playing. And ofcourse its fastest DASH Charging can be a deal breaker for other phone. Moreover, the phone feels great in hands, thanks to the high grade sharp aluminum design and the headphone jack which is hardly seen in today's flagships plus it runs on the latest stable Android Oreo v8.1.
Pros
Powerful Specs on Budget
Great Cameras at the price
Smoothness of Oxygen OS
Fast Charging
Sleek Design and a headphone jack
Cons
Acerage Battery Life
Mono Speakers
6. Google Pixel 2 XL
Latest Updates, Maximum Results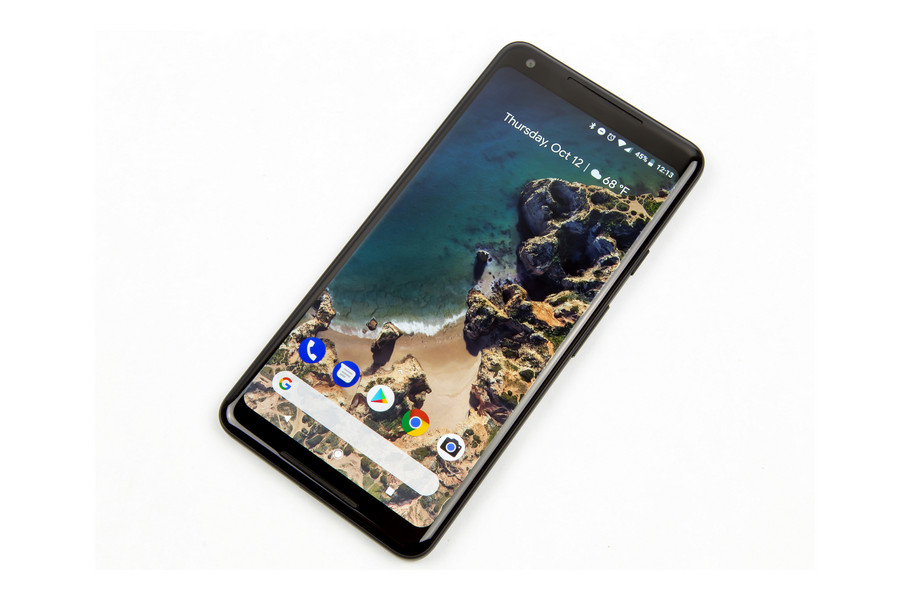 Weight: 175g | Dimensions: 157.9 x 76.7 x 7.9mm | OS: Android v8.1 | Screen size: 6.0-inch | Resolution: 1440 x 2880 | CPU: Qualcomm Snapdragon 835 | RAM: 4GB | Storage: 64/128GB | Battery: 3520 mAh | Rear camera: 12.2MP | Front camera: 8MP
The Pixel 2 XL is the most powerful and latest phone from the search engine leader Google. With personally optimized by Google and the latest updates, this phone pretty much makes your life easy using the integrated Google Assistant. All you need to do is ask the assistant for any of your queries or play a game while you are traveling or getting bored. Also, what makes it one of the best smartphones for gamers is its OLED display makes the game look beautiful.
The device also runs on Snapdragon 835 coupled with 4GB of RAM with the latest and optimized Android Oreo 8.1 (you can also get Android P) which makes it sure that your phone never lets you down no matter whichever game you try tto run on the smartphone. Apart from that, the phone also has one of the best battery lasting upto 6-7 hours off a 15 minutes charge. However, the phone has only one tiny downside, which is its missing 3.5mm dedicated headphone jack but you can use it using its USB Type-C Adpater for headphones given in the box.
Pros
Fast Charging
OLED screen is pretty
Unlimited Cloud Storage
Support of Google
Best in Class Camera
Cons
Color Shift on Screen
No headphone jack
7. iPhone 8 Plus
Big Phone, Great Performance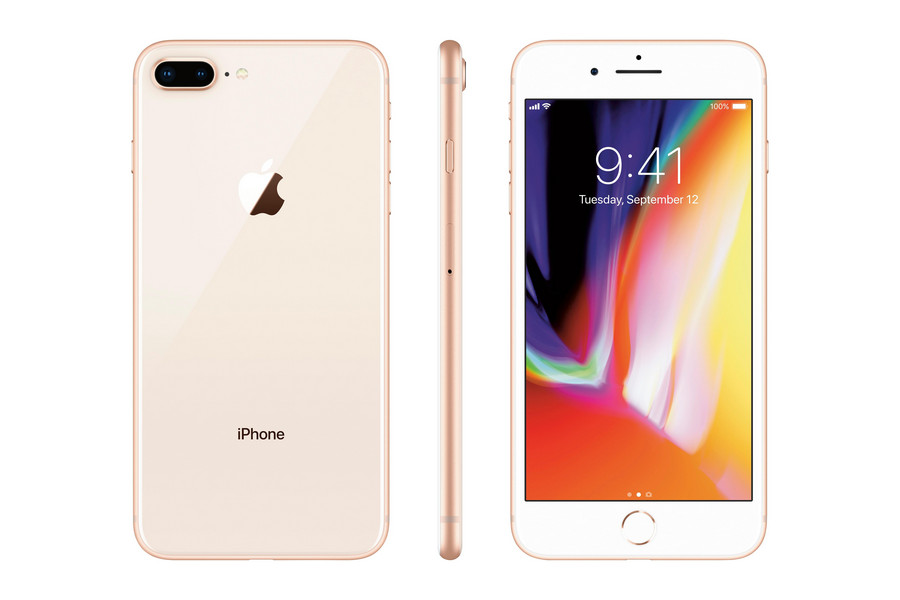 Weight: 202g | Dimensions: 158.4 x 78.1 x 7.5mm | OS: iOS 11 | Screen Size: 5.5-inch | Resolution: 1920 x 1080 | CPU: A11 Bionic chip with 64-bit architecture | RAM: 3GB | Storage: 64/256GB | Battery: 2691mAh | Rear camera: 12MP + 12MP | Front camera: 7MP
As the name suggests, the Apple iPhone 8 Plus does everything in a better way than the iPhone 8 giving you an iPad like experience on the device which fits right in your hands. Although you can take a while to adjust your hands on its bigger screen once you get used to, there are next level benefits of the bigger screen on your smartphone when you a gamer. The iPhone 8 Plus lets you taste the best of both worlds regarding iPhone and iPad.
Talking about the stability and its hardware perfromance, this phone is no less than the other listed smartphones. Running on the latest Apple processor A11 Bionic chip with 3GB of RAM provide you stable gaming and with its robust battery you can gets invovled in the game for a little longer time. Also, thanks the latest iOS OS making it smoother and a better performance than previous iPhones. Although, it also has few flaws it is extremely costly plus if you are planning one, why don't you buy an iPhone X instead? Apart from that, like most of the flagships this year, it also lacks the headphone jack.
Pros
Big and beautiful screen
Great Battery Life
Excellent Camera
iOS smoothness
Cons
Expensive
Why didn't you go for iPhone X?
Gaming with the Controler Mod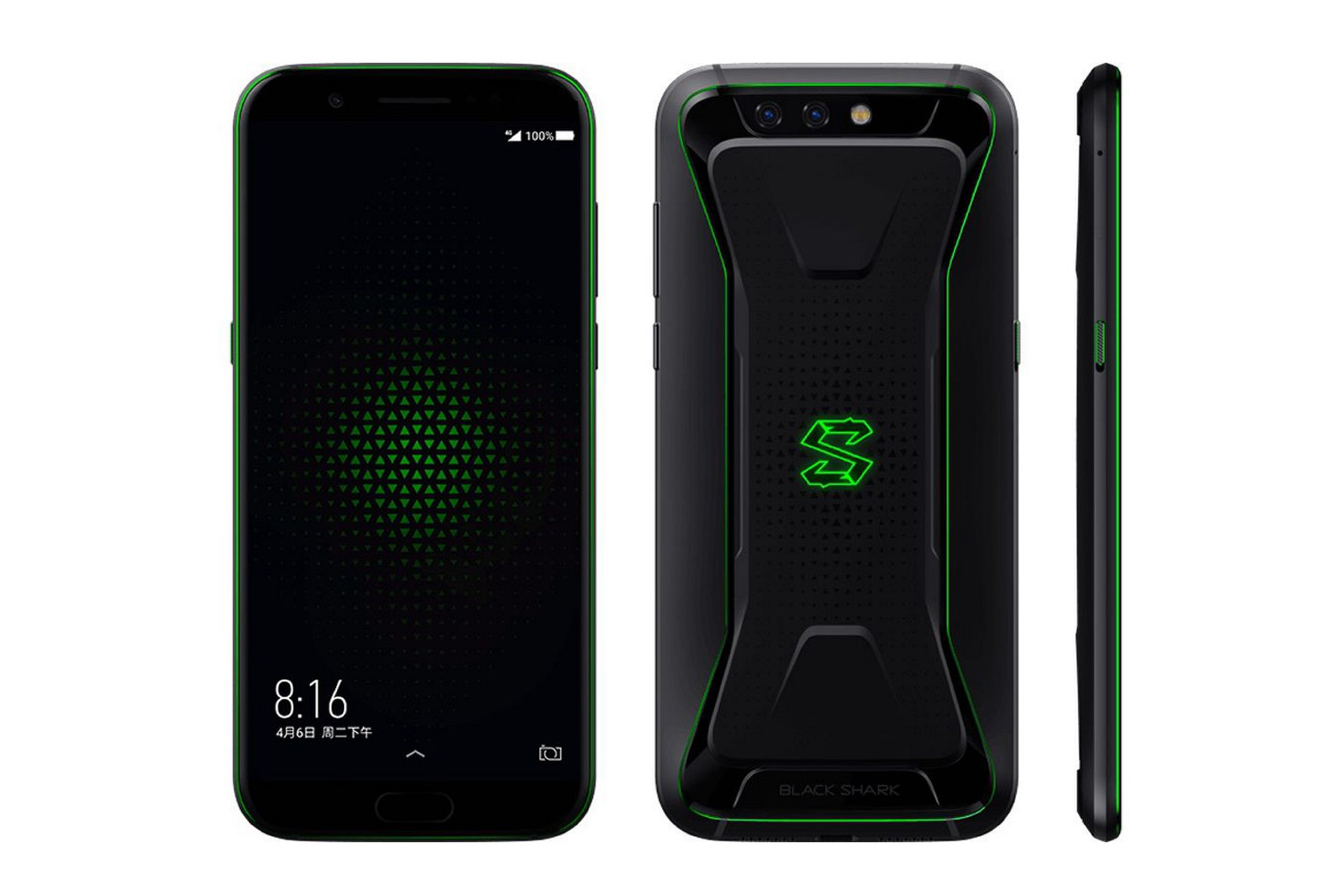 Weight: 190g | Dimensions: 161.6 x 75.4 x 9.3mm | OS: Android v8.0 | Screen size: 5.99-inch | Resolution: 1080 x 2160 | CPU: Qualcomm Snapdragon 845 | RAM: 6/8GB | Storage: 64/128GB | Battery: 4000mAh | Rear camera: 12MP + 20MP | Front camera: 20MP
A dedicated phone for gamers from Xiaomi is our bonus listing for you guys. Since we were unable to get out hands on one yet, we don't know how good it performs while playing hardcore games. Although as much as we saw its reviews and the specs sheet, the phone never failed to impress us. As you can already check the impressive specs but what you don't is it is the only phone with inbuilt liquid cooling system plus the great CPUregardingand high capacity makes it one of the best deal under smartphones for gamers.
By looking at the specs and design, we can easily tell, it is a phone for people with gaming skills. Over that you also get a gaming pad with the device like you have seen in Moto Z2 Plus. It gets attached with the phone and improves the stability of phone while you play games. Also, as far as we know this phone is currently available only in China plus it doesn't have the headphone jack.
Pros
Powerful Specs and Performance
Inbuilt Liquid Cooling System
Huge Battery
Good Set of cameras
Cons
Heavy Joy OS
No Expandable Storage
Only Full-HD Display
No Hheadphone Jack
Choose the best Gaming Smartphone in 2018?
Choosing a smartphone these days is quite a complicated tasks as you get no idea which phone to go for. As while you buy a smartphone with a high-end specification, you can expect it cost you less. However, if you want a phone with the killing specs but you can't spend much, OnePlus 6 is the best option for you. However, if you can spend a little more, there are lots of options available may that Pixel 2 XL, Galaxy S9+ or the Razer Phone depending on which phone is available in your region.
However, if you are still confused for which smartphone to buy, you can comment down the section with the preferences and the budget, and we will get back to you with the best options available in your region. Thanks for reading. Adios.