Smartphones have diminished the use of may gadgets that were popular a decade ago. From browsing the internet to video editing everything can be done on a phone. iPods and other portable music players are a thing of past now. There are a lot of apps that allow the user to download music and listen while offline.
Music is the best way to get relaxed. Smartphones allow us to listen to our favorite songs anywhere anytime. But in order to enjoy your favorite songs, you need to have data connection enabled or a connection to a WiFi network. But this might not be possible all the times.
Best Music Apps for Android & iPhone that lets you enjoy Music Offline
Check the best apps to listnen music offline that let you enjoy your favorite music without the need to go online. The best free offline music applications listed here are easy to use and have a huge repository of latest and old songs.
1. Spotify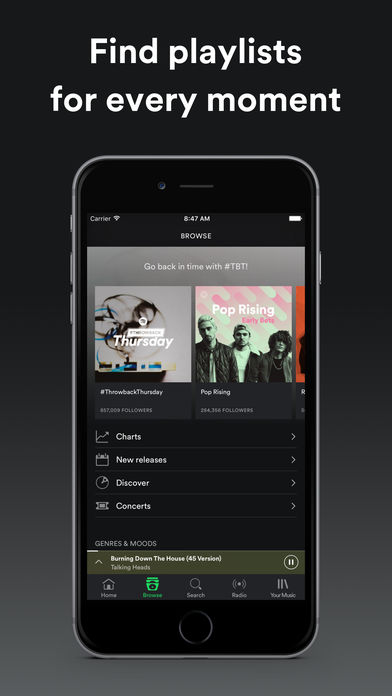 Among the many music apps available on appstore this one is everyone's favorite. The user-friendly interface and a huge collection of songs make it an obvious choice for most. Spotify offers a large number of preloaded playlists that suit your mood. In addition to that, you can build a personalized collection and download songs for offline listening.
2. Deezer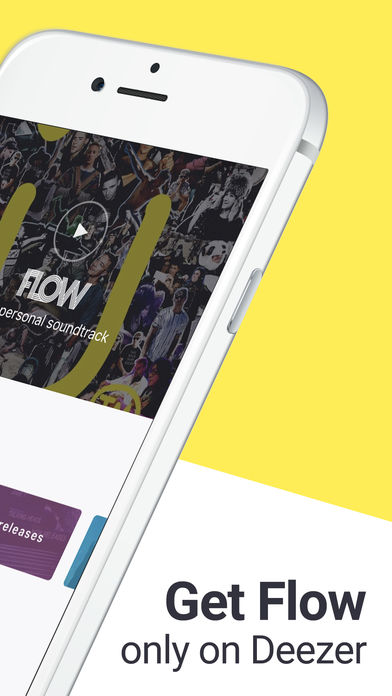 Deezer is one of the most popular music apps due to its unique features. With the collection of all the latest songs, the app allows the user to stream and download any song. Deezer also shows the on-screen lyrics of the song playing. You also get personalized song suggestions. Create your own playlist and share it with your friends.
With a large song database, this offline music is worth trying for music buffs. One of the most unique and interesting features of the app is SIng Along which let the user sing the song playing by showing lyrics on screen.
3. Pandora music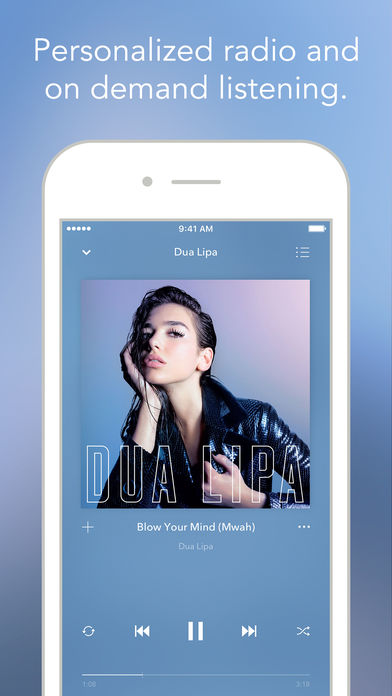 Pandora provides various services one of which is online music. The free offline music app contains great features like the search for your favorite songs. Custom playlist, unlimited replays and many more. The audio quality is great and you can download the songs for listening offline.
4. iHeartRadio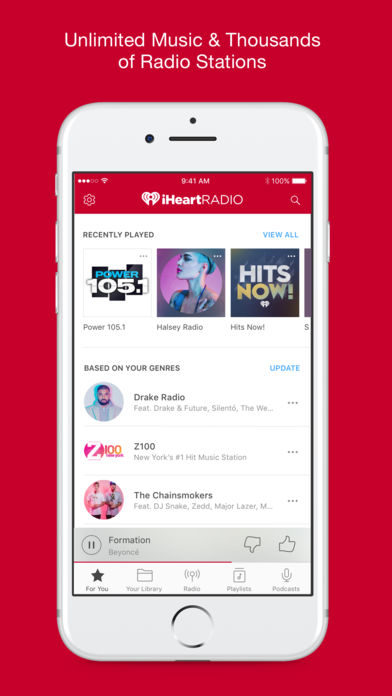 As the name suggests this app lets you access a huge number of live radio stations with the option to download offline. You can like the songs while listening and it creates your own collection of favorite songs. A large number of songs to choose from and live stations makes it a unique music app. Moreover, you get to listen to live podcasts from famous artists.
5. Slacker Radio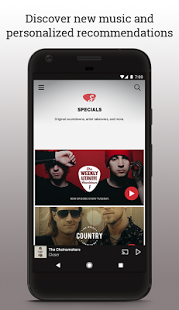 Looking for a premier and feature-rich music streaming app that also allows you to enjoy songs offline, then Slacker Radio is the app for you. check weekly top list, latest songs, and custom playlist on it. In addition to the music streaming and downloading offline, it sports live channels for sports and lifestyle.
6. TuneIn Radio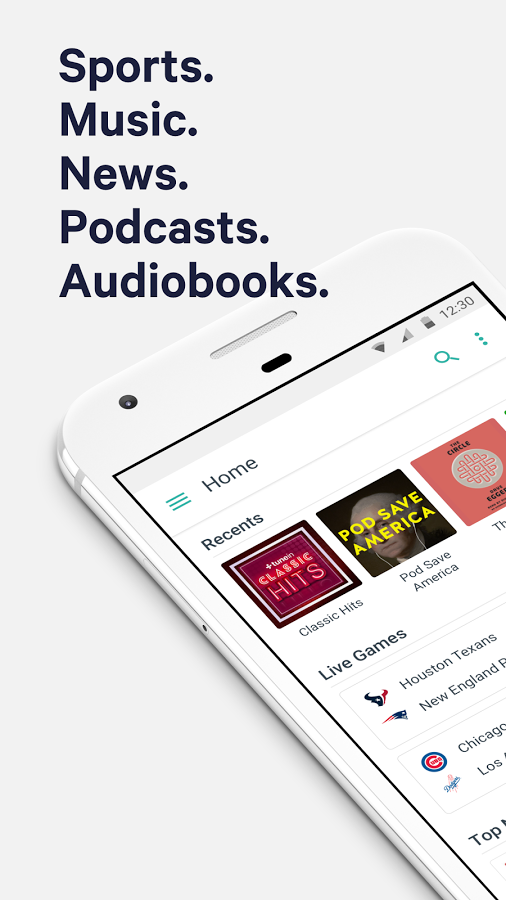 TuneIn Radio app allows you to stream and download a large number of songs along with additional support for sports, news, and podcasts. The app has a good collection of audiobooks too. Variety makes this offline music app a perfect choice for music buffs with a keen interest in sports.
7. SoundCloud – Music & Audio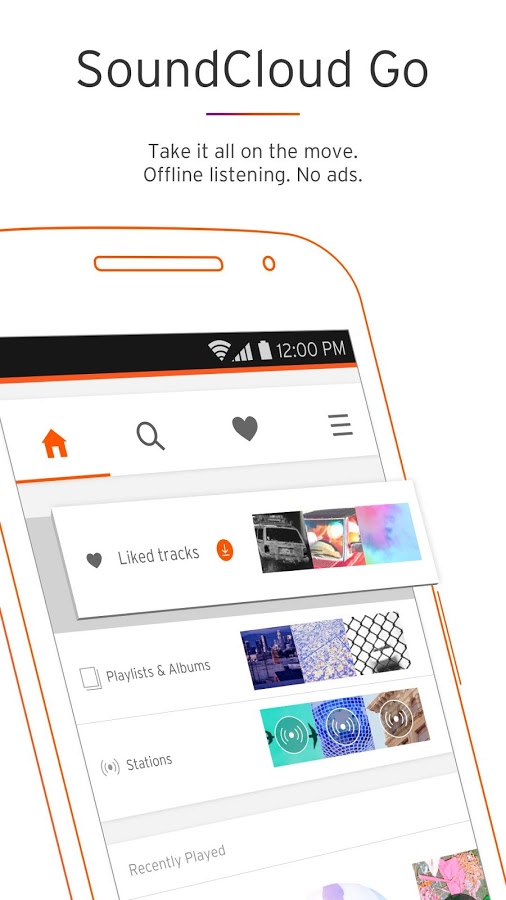 Soundcloud is a popular choice for music lovers who like to explore new songs. The app contains a huge list of new and old tracks. Also, if you like to create your own music then this is definitely for you. Users can compose and upload their own tracks and remix numbers on SoundCloud and get reviews from other creators. Overall, it offers a nice and clean interface with some unique features.
8. Google Play Music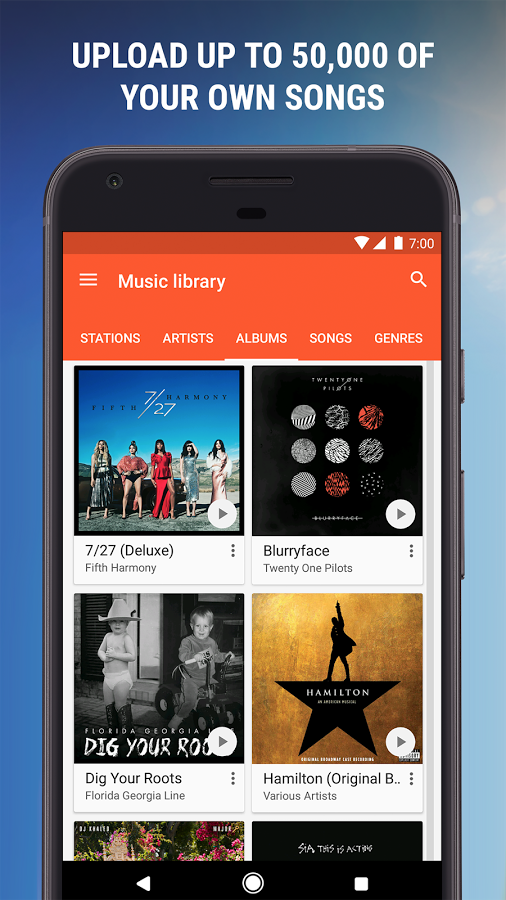 Goole plays music comes as a default mp3 player in most of the android devices. It perfectly plays the mp3 tracks on your phone. The user can also enjoy music online and download. Create your own songs list and share it on social media with your friends. You can also search for a particular singer, music genre, an album. The app is also available for iOS platform.
9. Amazon Music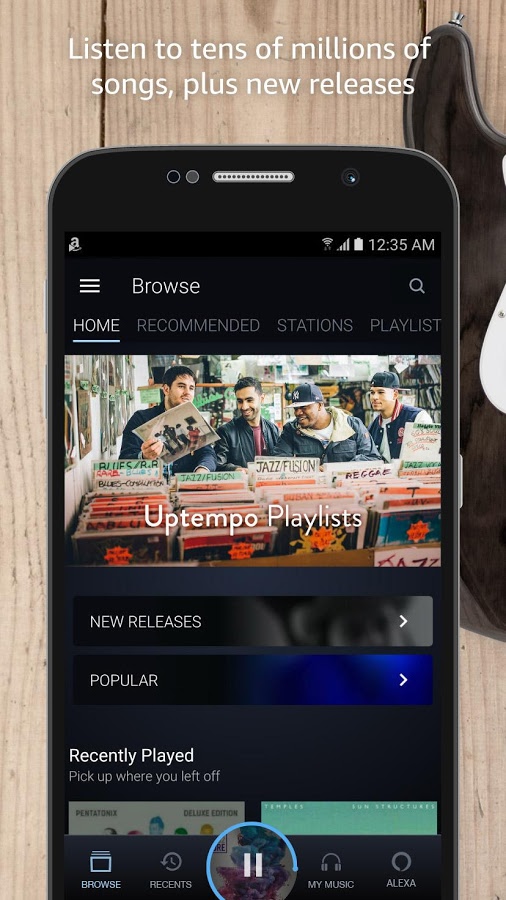 Amazon Music is another great app for music streaming and offline downloading. It supports Amazon Alexa and Google chromecast so you can directly play music on these home assistant devices. It also allows you to import your iTunes songs collection on it and play the mp3 tracks present on your device.
10. 8Tracks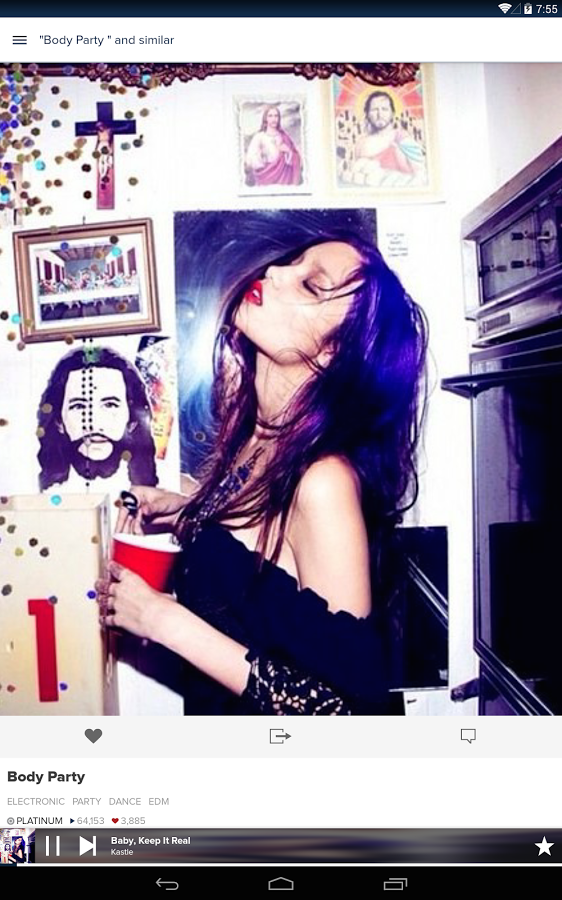 This music app contains nearly 2 million playlists which you can listen for free. A lot of effort has been put on choosing songs in each list. Choose the one according to your mood and enjoy the soul touching songs. Additional features include youtube integration, creative playlist, music discovery etc.
These are the top 10 offline music apps that are worth trying for every music lover. Though the list does not end here and there are many other options available for Android and iPhone. Please share your thoughts on the list above and tell us what your favorite music app.