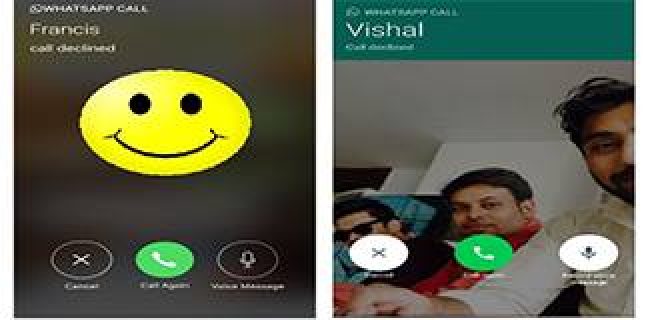 One of the best features that WhatsApp has brought to us is the calling feature which is a great alternative to the regular calling feature provided to us by the regular cellular networks. However, it can't still completely replace mobile calls for a variety of reasons. One of the main reasons for it is the lack of call recording feature available on WhatsApp.
Call recording becomes essential in many cases at many points of time. One of them is when you need to use the call details as a proof later or when you have a dire need of keeping the call of someone special saved in your phone so that you can hear it later.
WhatsApp has no official ways by which you can record and save the calls you make on it. However, you can always use 3rd party apps for the purpose of recording calls on WhatsApp. These calls are usually saved on your SD card so that you can use it at your convenience.
Best Whatsapp Call Recorder App
There are several recorders available in the market which allows you to record WhatsApp calls. We will discuss some of the best WhatsApp call recorders for you to try out.
Call Recorder for Whatsapp

Download From Play Store
There are a few apps available on Google Play Store when we talk about the recording of WhatsApp calls. One such app is Call Recorder for WhatsApp that allow you to record your WhatsApp call automatically. The application allows you to record both outgoing and incoming WhatsApp Messenger calls automatically. You can listen and share your WhatsApp call later whenever you want directly from the app.
There are many options available in the Call Recorder for WhatsApp app such as check call recording day wise and choose which WhatsApp call you want to record at the time of sending or receiving calls. The app is free to use with all the features such as changing of Audio Source and Output format for call recordings, automatic history deletion, manual and auto call recording feature, inbuilt settings to record WhatsApp call within the app, etc. Also, you don't have to worry about your device as this application supported most of the phones available in the market.
Real Call Recorder

Download From Play Store 
If you are not a fan of the former option, you can always try out Real Call Recorder. This is a pretty cool app which you can use to record your WhatsApp calls. Real Call Recorder is easily available on Google Play Store, from where you can download and install it on your phone. On installation, you will have to open the app on your phone, the icon of the same will be available on the menu of your phone.
You will be presented with the option of various free messaging apps. Go to the WhatsApp icon available on the app screen and click on the same for enabling the recording option. Once you have completed the steps, you can now close the app. Whenever you feel the need of recording a WhatsApp call, you simply need to open the app and make the call, and it will automatically get recorded. You can find all your recorded WhatsApp calls in the form of a list which you can access from the "Recording List" option available in the app.
Call Recorder for WhatsApp

Download From PlayStore
Don't get confused by the name, Call Recorder for WhatsApp is a different app by a different developer. The only difference is this application is launched recently and grabbed a few good reviews from the users. Some of the features of the Call Recorder for WhatsApp include automatic call recording while sending or receiving the call, free to use, no app in purchases, etc. It supports digital call recording for your WhatsApp messenger calls that give crystal clear sound. If there is some problem in recording WhatsApp calls, this might be due to your mobile phone's chipset/CPU as all does not support WhatsApp call recording.
There are few apps available on play store to record Whatsapp video call, but none of them is working, all are fake useless apps so don't try them. And if we talk about the Whatsapp call recorder app for iPhone, then you will not found any app on app store. But there are some ways through which you can record Whatsapp call on iPhone, but it requires to install Cydia tweaks and apps.
We hope that the above methods have helped you in recording your WhatsApp calls for future purposes. Adding this feature to your WhatsApp will make it even more valuable, and with the increasing cellular call rates, you can now completely shift to WhatsApp calls which are free of cost. Have fun!