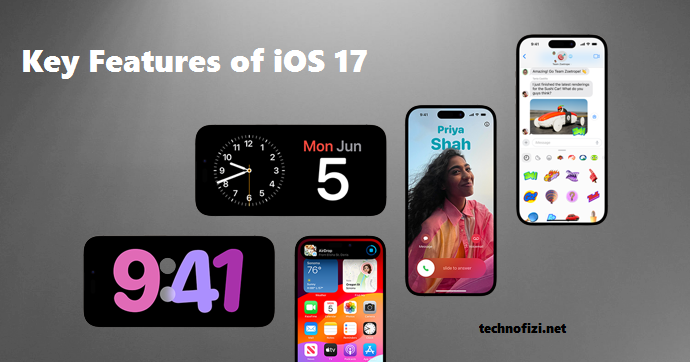 Since its announcement, Apple's iOS 17 has been the talk of the town. With so many new features, additions, release date and improvements, it's no surprise that tech aficionados and iPhone users alike are ecstatic. Let's take a closer look at everything iOS 17 has to offer.
Key Features of iOS 17
Widgets have grown more functional. They are now interactive, allowing users to do things such as marking off to do list items or pausing songs directly from the widget.
When charging, your iPhone may now change into a little smart display, displaying the time, news headlines, weather, and other information.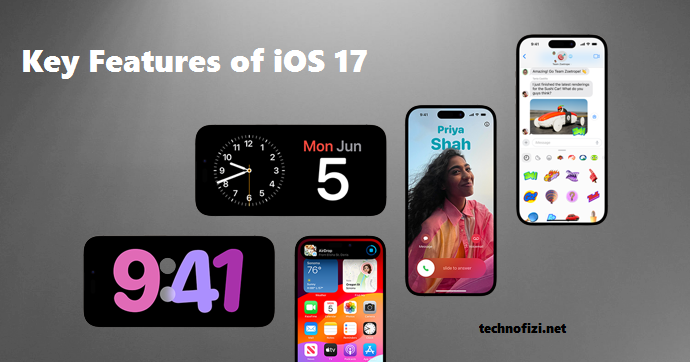 Improved Autocorrect: iOS 17 has a more efficient autocorrect mechanism, which makes typing easier.
FaceTime on Apple TV: For FaceTime calls on your Apple TV, you may now use your iPhone as a webcam.
Enhanced Siri: Siri has been significantly improved. To activate the voice assistant, simply say 'Siri' rather than 'Hey, Siri'. You can also issue several commands without saying 'Siri' repeatedly.
Offline Apple Maps: Use the new offline maps capability to navigate without an internet connection.
Release Date and Availability
On September 18, iOS 17 was officially released, shortly after the iPhone 15 line was made available for pre order. The software update was initially revealed on June 5 during Apple's annual developer conference, WWDC 2023. If you have an iPhone XS or later model, you can find the update easily in Settings > General > Software Update.
Device Compatibility with iOS 17
iPhone 15
iPhone 15 Plus
iPhone 15 Pro
iPhone 15 Pro Max
iPhone 14
iPhone 14 Plus
iPhone 14 Pro
iPhone 14 Pro Max
iPhone 13
iPhone 13 mini
iPhone 13 Pro
iPhone 13 Pro Max
iPhone 12
iPhone 12 mini
iPhone 12 Pro
iPhone 12 Pro Max
iPhone 11
iPhone 11 Pro
iPhone 11 Pro Max
iPhone XS
iPhone XS Max
iPhone XR
iPhone SE 2
New Ringtones and Text Tones
The arrival of new ringtones and text tones is one of iOS 17's nice surprises. Here's a basic rundown: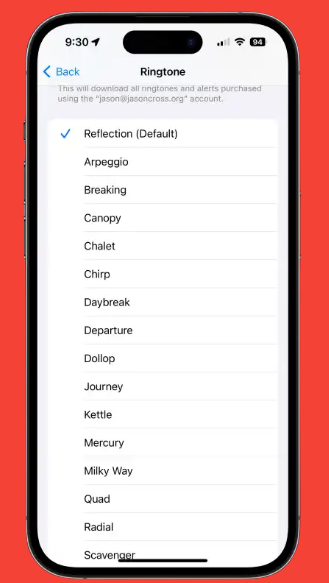 Ringtones:
Arpeggio
Breaking
Canopy
Chalet
Chirp… and many others.
Text Tones:
Antic
Cheers
Chord
Droplet
Handoff … among others.
Note: Your current ringtone will not be changed automatically following the update. If you want to use one of the new tones, go to Settings > Sounds & Haptics > Ringtone.
Conclusion
iOS 17 demonstrates Apple's dedication to improving user experience. With a mix of new and improved functionality, it's evident that this upgrade is a huge step forward. Whether you're enthused about the new ringtones, improved Siri, or interactive widgets, iOS 17 has something for everyone. So, if you haven't upgraded yet, now could be the time!